April 2019 New Cookbook Review
April 24, 2019 by Jenny
April showers brings a crop of cookbooks from must-have baking titles to books for the barbecue. Before we spring into those releases, I would like to highlight three previously released titles that would be ideal for Mother's Day gifts:


Midnight Chicken (& Other Recipes Worth Living For) by Ella Risbridger is a touching piece of writing complete with over 100 recipes. Ella's story struck a chord with me and I could not put it down. While I crave her words, the recipes shared within, balanced with the lovely illustrations, make this title one of my favorites from 2019 (so far).
Jordan Rondel is the voice behind the website The Caker. She has written several beautiful little books devoted to my favorite four letter word: cake: The Caker: 50 New and Unusual Cake Recipes; The Caker: Wholesome Cakes, Cookies & Desserts; and The Caker: Sunday Baking. Jordan also writes a weekly column for the Sunday Star Times in New Zealand. Her books are delicate works of art with unique recipes and inspirational photographs. I recently ordered her titles and am enjoying savoring each delicious recipe.

Fantastical Cakes: Incredible Cakes for the Baker in Anyone by Gesine Bullock-Prado is the title for anyone wishing to improve their cake game. Gesine's books are must-haves for the baker, with her latest offering step-by-step instructions for baking, piping, and making decorations to make cake baking and decoration approachable.
For more inspiration for gifts for moms and dads see my Gift Guide post.
A few housekeeping reminders for new members:
My 2019 Cookbook Preview Post is frequently updated. Keep checking for new additions.
Be sure you have checked out our new EYBD Page which has been updated with many new titles for 2019.
Have you entered all our giveaways? If you have any trouble entering the contests, see our step-by-step help post. Just a reminder – you do not need to be a paid member to enter our contests. We have a special forum post where I post the links to expired promotions that provide the winners that Rafflecopter has chosen. This post is in addition to my email notifications.
Have you joined our cookbook clubs? Read our latest summaries and come have fun with us while we cook and bake from new selections each month. We offer blast-from-the-past favorites and online recipe options so that everyone can participate. Our titles for March through June have been selected and can be found on our latest summary.
If an author has events on our calendar, please look for "Events" link at the end of each blurb. Many authors are touring in support of their titles and our bookstores and cooking schools are packed with great events and classes.
Our Pinterest boards are a great resource. I also add all giveaways to our Giveaways board and our team continually adds recipe inspirations weekly.
Lastly, each Sunday, I compile a listing of Kindle cookbook deals that I update throughout the week when additions are made and/or deletions.
Now let's talk about this month. Check the blog frequently as promotions are planned for many titles and be sure to follow us on social media (buttons on right lower side bar on the home page – photo right). If you would like to order any of these titles, using our affiliate links (right beneath the social media buttons) or the
button on the book details page, will help to support EYB and our indexing efforts (as well as help us to include worldwide options in some promotions). Most of our titles are released in multiple regions and are available locally and through worldwide sellers – the Book Depository make more of these titles available to more members with free international shipping.
I have been tagging books as EYB Picks: USA Pick, UK Pick, Canada Pick, Australia Pick, and New Zealand Pick. These search links will direct you to books that are favorites. I will continue to add these designations as I come across beloved titles or new additions to the library.
USA
Icing on the Cake: Baking and Decorating Simple, Stunning Desserts at Home by Tessa Huff is a testament to the writer behind Style Sweet CA's talent for all things dessert. Step-by-step technique photos that guide us through creating a classic lattice pie crust to decorating a show-stopping cake. Tutorials such as "getting to know genoise sponge cakes" to piping buttercream flowers. One decadent recipe after another: Pistachio truffle cake, Rainbow no-bake cheesecake and a Berry pistachio pavlova cake. Bonus: Tarts, macarons, mirror glazes, pastries, cupcakes and more are covered. Tessa first book, Layered, is one of my all-time favorite baking books. Tessa's events are shared on our calendar.
République in Los Angeles has been named one of the best restaurants in Los Angeles (Eater) and also is the recipient of countless accolades from Bon Appetit to Forbes. Margarita Manzke's Baking at République: Masterful Techniques and Recipes for Bakers provides a guide to doughs and batters that make the baked goods and desserts of this restaurant shine. There are 100 recipes geared to elevate the home baker's skill. The stunning cover is reflective of the 125 photographs contained inside. Margarita is a four-time semifinalist for the James Beard Foundation's Outstanding Pastry Chef award, has been named LA's best pastry chef by LA Weekly and co-owns three restaurants in LA plus eight other cafe/bakeries in her native Manila. Recipes that include Banana-nutella crostatas, Florentine croissants, and the Brioche fruit tarts from the cover.
EAT COOK L.A.: Recipes from the City of Angels by Aleksandra Crapanzano shares 100 recipes from Los Angeles' restaurants to food trucks. The author hand selected the chefs and recipes to feature because the food is fresh, simply prepared, and packed with flavor, texture and nuance. A book that highlights a city through its food and people is always a keeper in my estimation. Profiles of greats such as Nancy Silverton or Suzanne Goin, spectacular photos and approachable recipes round out this book.
Heirloom Kitchen: Heritage Recipes and Family Stories from the Tables of Immigrant Women by Anna Francese Gass is thoughtful, important and timely. Anna weaves together forty strong, exceptional women, all immigrants to the United States, whose heirloom recipes have helped shape the landscape of American food into one stunning book. Fall in love with Gina and her Bocconotti Calabrese (Italian hand pies) or Bea's Swedish Palacinka torta and soak up their experiences through their recipes and stories. This is a book you will cherish. Anna's events are on our calendar.
My Mexico City Kitchen: Recipes and Convictions by Gabriela Camara brings the vibrancy and flavors of Mexico alive in a beautifully photographed and approachable cookbook. The author's love of her heritage and cuisine shines here. From her no-waste philosophy and passion for sustainable food, you will immediately respect this chef. The photographs of family, young and old, creating meals and memories, fills the reader with promise and hope. Events
Sugar Rebels: Pipe For Your Life – More than 60 Recipes from Instagram's Kween of Baking by Nick Makrides is is part of our EYBDigital Program being released in the UK and AU as well as the USA. Buy the book before the promotional period ends, you will receive digital access. For more information see our EYBD Page. To read my review see our promotion and be sure to enter our giveaway.
Events.
Happiness Is Baking: Favorite Desserts from the Queen of Cake by Maida Heatter is a beautiful tribute to the recipes of the baking icon. Filled with illustrations and Maida's best recipes, it is a true collector's item and must-have for bakers, both novice and experienced. Dorie Greenspan opens the book with her recounting of attending a James Beard award ceremony where Maida was being honored that ended with the famed queen of cake tossing brownies into the adoring crowd. Dorie swears by Maida's recipes as do countless fans. The bonus here are the lovely illustrations and "keeper" recipes.
Save Me the Plums: My Gourmet Memoir by Ruth Reichl may be her greatest work. Compelling and thoughtful, the icon details her reign at the helm of America's original food magazine from 1999 to its shuttering in 2009. Reichl stretched the boundaries of culinary journalism with practices that included testing a recipe twenty times or flying her staff to Paris to experience French cuisine from market to table. A riveting read. Events
The Power of Sprinkles: A Cake Book by the Founder of The Flour Shop by Amirah Kassem presents a multi-colored explosion of joy all featuring sprinkles. Amirah is the founder of Flour Shop and here she encourages bakers to explore and create, and even make a mess!

Hero Dinners: Complete One-Pan Meals That Save the Day by Marge Perry and David Bonom: A full promotion (coupled with Anolon products can be found here). Events.

Kevin Belton's New Orleans Celebrations by Kevin Belton is part of our EYBDigital Program. Buy the book before the promotional period ends, you will receive digital access. For more information see our EYBD Page and be sure to check out our promotion and enter our worldwide giveaway.


The Brisket Chronicles: How to Barbecue, Braise, Smoke, and Cure the World's Most Versatile Cut of Meat by Steven Raichlen, America's grill-master, delivers a bible devoted to America's favorite cut of meat: the brisket. Whether barbecued in Texas, brined into corned beef, or braised for a Passover table, brisket ignites passion in meat lovers, grillers, and comfort-food fans. Now here's the best, from the best.


Steak and Cake: More Than 100 Recipes for the Best Meal Ever by Elizabeth Karmel gives us permission to have our cake (and steak) and eat it too. The chef's latest book brings together a perfect mash-up of two American classics – steak and cake, or dinner and dessert. Cumin-rubbed flank steak for dinner followed with Tex-mex chocolate sheet cake for dessert sounds like a perfect combination. I have made Anthony's grandmother's earthquake cake and it was spectacular. Events
Franklin Steak: Dry Aged. Live-Fired. Pure Beef. by Aaron Franklin and Jordan Mackay, authors of the popular Franklin Barbecue cookbook, are back and better than ever. This title is high education applied to all things steak: from buying steaks to which grills work for different cuts, all ending with 55 pages devoted to "the cook" with recipes for sauces, sides and more. Events

Family: New Vegetarian Comfort Food to Nourish Every Day by Hetty McKinnon delivers the author's typical vibrant and beautiful vegetarian feasts that bring together family and friends. Events

The Food in Jars Kitchen: 140 Ways to Cook, Bake, Plate, and Share Your Homemade Pantry by Marisa McClellan is the canning guru's latest, featuring recipes that utilize those homemade ingredients from our larders. Events
The Prairie Homestead Cookbook: Simple Recipes for Heritage Cooking in Any Kitchen by Jill Winger is a lovely title by the popular blogger behind The Prairie Homestead. This book includes 100+ delicious, wholesome recipes made with fresh ingredients to bring the flavors and spirit of homestead cooking to any kitchen table. Jill is the health focused pioneer woman of today.
Healthy Hormones: A Practical Guide to Balancing Your Hormones by Belinda Kirkpatrick and Ainsley Johnstone is is part of our EYBDigital Program. Buy the book before the promotional period ends, you will receive digital access. For more information see our EYBD Page. This book will help you feel your best and balance your hormones, naturally. The author is a naturopath who helps you understand your hormones and provides easy ways to manage symptoms, hormonal conditions and fertility through diet and lifestyle. Expert nutritional advice and lifestyle tips are combined with answers to the many questions that women have asked Belinda during a decade of clinical practice along with 50 healthy family recipes. The dishes are tailored around hormone-balancing ingredients and nutrient-dense fertility foods.
French Toast by Donna Kelly is an EYBD title. For more information, please see our promotion and worldwide giveaway.
The Bacon Bible by Peter Sherman and Stephanie Banyas is a holy book devoted to man's favorite pork product. With a textured black cover and gold accents, you may just grab this volume rushing out on a Sunday morning. While the recipes will prove there is a God and he wants us to be bacon happy, your fellow church goers may not approve – unless, of course, you invite them back for brunch.

Historic Cookery: Authentic New Mexican Food by Fabiola Gilbert is is part of our EYBDigital Program. Buy the book before the promotional period ends, you will receive digital access. For more information see our EYBD Page. Check out our promotion and enter our worldwide giveaway.
Diner à la Maison: A Parisian's Guide to Cooking and Entertaining at Home by Laurent Buttazzoni brings the beauty and delicious cuisine of Paris to our kitchens. This title may not keep you from boarding a plane to get your France fix but it may help put some distance in between those trips.

Paris by Design: An Inspired Guide to the City's Creative Side by Eva Jorgensen is the definitive book for the design-savvy traveler and creatively curious Francophile that is filled with photos, recommendations and a chapter on recipes!

My Bangladesh Kitchen: Recipes And Food Memories Form A Family Table by Saira Hamilton is is part of our EYBDigital Program. Buy the book before the promotional period ends, you will receive digital access. For more information see our EYBD Page. For more specifics on this book, see our promotion and enter our giveaway to win a copy!


Eat What You Love: Restaurant Favorites: Classic and Crave-Worthy Recipes Low in Sugar, Fat, and Calories by Marlene Koch is a collection of make-overs (or make better) of those dishes and drinks we all love when eating out without the excess calories (sugar, fat). The bonus here is the nutritional and "dare to compare" information that is provided. For instance, a typical order of General Tso's chicken serves up 1,300 calories including 3,200 milligrams of sodium, over 70 grams of fat, and 3 days' worth of added sugar! Marlene's equally crave-worthy version is just 300 calories with 80% less fat, 85% less sodium, and 90% less sugar!


Eat Clean, Play Dirty: Recipes for a Body and Life You Love by the Founders of Sakara Life by Danielle Duboise and Whitney Tingle delivers delicious recipes and reinvigorating rituals to achieve nutritional harmony, a way to nourish the body and feed the spirit simultaneously. It's about saying yes to kale and to dessert; to early-morning asanas and late-night dancing. It's about prioritizing health without making sacrifices.
Salt & Straw: Ice Cream Cookbook by Tyler Malek and JJ Goode will make you scream for ice cream. Strawberry honey balsamic with black pepper, how to make the Perfect ice cream caramel, and Cranberry-apple stuffino are a few of the recipes here. Salt & Straw will change how you think about ice cream. Brownies, sauces and other recipes are included. Events
Weber's Ultimate Grilling: A Step-by-Step Guide to Barbecue Genius by Jamie Purviance is the must-have guide for total grill mastery, with 100 all-new recipes and more than 800 inspiring and instructive photos. Events
Cook Once, Eat All Week: 26 Weeks of Gluten-Free, Affordable Meal Prep to Preserve Your Time & Sanity by Cassy Joy Garcia delivers half a year's worth of meal prep in one beautiful book. If planning is not one of your top skills, Cassy Joy will guide you to becoming organized where it matters most – feeding your family. Events
Tex-Mex: Traditions, Innovations, and Comfort Foods from Both Sides of the Border by Ford Fry and Jessica Dupuy is said to be the new definitive Tex-Mex cookbook comprised of tried and true recipes from the author's Texas upbringing and the acclaimed kitchens of his successful restaurants. I'm looking forward to reviewing this book in the near future.
Mercados: Recipes from the Markets of Mexico by David Sterling is a work of brilliance that shines as bright as his first book Yucatán: Recipes from a Culinary Expedition. Part travelogue, part cookbook, Sterling's final labor of love takes us on a tour of Mexico's most colorful destinations – its markets.
Plant Power Bowls: 70 Seasonal Vegan Recipes to Boost Energy and Promote Wellness by Sapana Chandra offers nutritionally sound and simple plant-based power bowls to boost your energy and fuel your body. Recipes are arranged seasonally so you can make the most of your area's local bounty and eat fresh throughout the year. Not strictly for vegans, these recipes will appeal to everyone who wants to include more plant-based meals in their diets.
Tasty Dessert: All the Sweet You Can Eat (An Official Tasty Cookbook) by Tasty features 75 recipes for any occasion, including a mix of new recipes and hits from Tasty's viral videos. Filled with vibrant photographs and tips that break down baking basics including building a fuss-free pantry to fun twists on the classics, this will be a go-to book for a new generation of bakers.
The Big Bottom Biscuit: Specialty Biscuits and Spreads from Sonoma's Big Bottom Market by Michael Volpatt is the biscuit lover's dream book. This book covers specialty biscuits, butters, jams and spreads, savory accompaniments and recipes for the "leftover" biscuit (is there such a thing?). Note this is the US meaning of biscuit!
Well+Good: 100 Healthy Recipes + Expert Advice for Better Living by Alexia Brue and Melisse Gelula a collection of 100 easy and delicious recipes to help you eat for wellness. These dishes don't require myraid ingredients or crazy long prep times. They are what the buzziest and busiest people in every facet of the wellness world cook for themselves. I just received this book and it looks gorgeous – filled with approachable recipes.
A Basket by the Door by Sophie Hansen is an EYBD title being released in the US, UK and Australia. Buy the book before the promotional period ends, you will receive digital access. For more information see our EYBD Page. For a review of this lovely book, see our promotion and giveaway.
Life Is a Party: Deliciously Doable Recipes to Make Every Day a Celebration by David Burtka is the glamorous and fun look you've been waiting for into the lives of one of Hollywood's most beloved couples. Author David Burtka and husband Neil Patrick Harris share a love of entertaining and their celebrations have become (wait for it) legendary. And now David wants to share his go-to recipes, party themes, music lists, decor tips, and Pinterest-worthy spreads with all of us.
Other titles of interest:
Canada
Bake the Seasons: Sweet and Savoury Dishes to Enjoy Throughout the Year by Marcella DiLonardo is inspired by the abundance of the author's farms, orchards, and gardens of her childhood. With a few quality pantry essentials and seasonal fruit and vegetables, Marcella focuses on simplicity with over 100 sweet and savoury recipes. These homey favourites are often modern twists on familiar classics.
Secrets from My Vietnamese Kitchen: Simple Recipes from My Many Mothers by Kim Thuy shares the stories and culinary secrets of seven extraordinary women, Kim joined by her mother and five aunts. Accompanied by stunning photographs, charming descriptions and evocative extracts from Kim's novels, it is a beautiful book.
Vegetables First: 120 Vibrant Vegetable-Forward Recipes by Ricardo Larrivée shares recipes for all the familiar vegetables you love best plus some for ones you may have been more hesitant to try, like eggplant, kohlrabi, chicory, parsnip, and celery root. Combined with vivid photography and colourful illustrations, the result is a mouthwatering collection of dishes for everyone to enjoy.
Let Me Feed You: Everyday Recipes Offering the Comfort of Home by Rosie Daykin is the perfect gift for the feeder in all of us. Rosie is the author of several baking books that are favorites and here she brings home dishes that provide nurturing comfort. For more details on this title and to enter our giveaway which includes a Le Creuset braiser for a grand prize winner, please see our promotion post.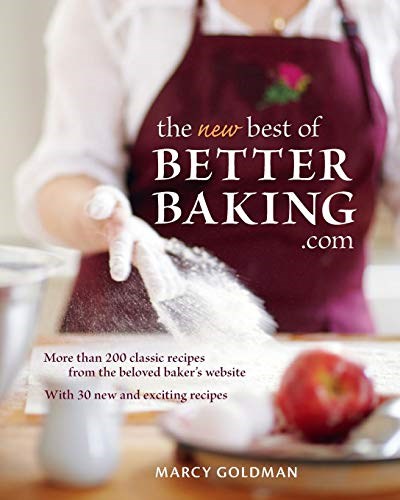 The Betterbaking.com Baking Cookbook by Marcy Goldman classic is back! Before there were baking sites and blogs, professional pastry chef and cookbook author Marcy Goldman was sharing recipes and practical baking tips on her website Betterbaking.com. Now the well-loved book is newly published in a fresh edition with over 200 recipes for perfect pies, biscotti, sourdough, bagels, pizza, cheesecakes, cookies, muffins and extravagant cake including famous Lawsuit Muffins, Notting Hill Brownies and California Cheesecake and so much more!


UK
The Sunday Brunch Cookbook: Our Super Tasty, Proper Easy, Best-ever Recipes by Tim Lovejoy and Simon Rimmer delivers 100 delicious, fuss-free and easy recipes from Channel 4's Sunday Brunch. Find quick and easy mid-week meals, simple slow cooking, and dinners you can get on the table in under 30-minutes.
BISH BASH BOSH!: Amazing Flavors, Any Meal, All Plants by Ian Theasby and Henry David Firth are back again with 120 unmissable new favorite dishes. These simple, no-fuss recipes will pack in the flavor with unbelievable results. The book will be released in the US in September of this year.
Korean BBQ and Japanese Grills: Yakitori, Yakiniku, Izakaya by Jonas Cramby explores recipes of Korean and Japanese barbecue by its techniques, philosophy and historical roots. This title shares favourite recipes which include, amongst others, yakitori, yakiniku and izakaya-style classics.
Taverna: Recipes from a Cypriot Kitchen by Georgina Hayden takes the best of traditional Cypriot cooking and makes it relevant to modern home cooks. From simple vegan fast-day dishes to feasts for the family, there is something delicious for every mood and moment. I have ordered this title as I am a huge fan of Georgina.
The Garden Chef: Recipes and Stories from Plant to Plate by Phaidon Editors is an exclusive glimpse into the gardens of the world's leading restaurants and access to innovative recipes inspired by them. Please remember Eat Your Book members receive 30% off Phaidon titles when using the link provided.
Chefs Eat Breakfast Too: A Pro's Guide to Starting the Day Right by Darren Purchese contains more than 50 breakfasts to help readers lift their breakfast game, from toast to tacos to breakfast dessert. Plus, of course, all forms of egg-based delights.
Sugar Rebels: Pipe For Your Life – More than 60 Recipes from Instagram's Kween of Baking by Nick Makrides is is part of our EYBDigital Program being released in the US and AU as well. Buy the book before the promotional period ends, you will receive digital access. For more information see our EYBD Page. For more details on this book, please see our promotion and be sure to enter our giveaway. Events
Bazaar by Sabrina Ghayour features vibrant vegetarian feasts. Released in the UK this month, it comes to the US in May. These are dishes that will please everyone in the family from the vegetarian to the staunch carnivore. The photographs are plentiful and Sabrina is always a source of culinary inspiration. Events
The Turkish Cookbook by Musa Dagdeviren is the first book to so thoroughly showcase the diversity of Turkish food, with 550 recipes for the home cook that celebrate Turkey's remarkable European and Asian culinary heritage. The book shares little-known regional dishes to those that are globally recognized and stand the test of time. Please remember Eat Your Book members receive 30% off Phaidon titles when using the link provided.
A Basket by the Door by Sophie Hansen is part of our EYBDigital Program being released in the US and AU as well. Buy the book before the promotional period ends, you will receive digital access. For more information see our EYBD Page. For more details on this lovely book, see our promotion and giveaway.
Restaurant Nathan Outlaw by Nathan Outlaw highlights 80 of the chef's favourite recipes that feature on the menu of the UK's only fish restaurant to hold 2 Michelin stars. From early spring, recipes include crab and asparagus, cuttlefish fritters with a wild garlic soup, and plaice with mussels and samphire. From there, Nathan travels right through the seasonal offerings of the Cornish coastline through to late winter, when delights include turbot, champagne and caviar, and lemon sole with oysters, cucumber and dill.
Baan: Recipes and Stories From My Thai Home by Kay Plunkett-Hogge features over 120 recipes that Kay has collected from all over Thailand from friends, acquaintances and street-stall holders, all gathered over around 30 years of travel, and all of them tried and tested back in London. Some are familiar, some unusual, and some so regional they capture a distinct sliver of Thailand and all its unique character. Crucially, all of them are well within the capabilities of the competent and curious cook. Kay demystifies Thai food, providing clear and concise recipes and revealing the shortcuts, kitchen hacks and ingredient substitutions that make delicious Thai cookery achievable in an ordinary Western home. This is another title I've ordered and am anxiously awaiting.

The Perfect Afternoon Tea Recipe Book: Over 200 Classic Recipes for Every Kind of Traditional Teatime Treat by Antony Wild and Carol Pastor is a recent addition to our EYBD program. Buy the book before the promotional period ends, you will receive digital access. For more information see our EYBD Page. I will have more details for members once I receive the title along with an EYBDigital Preview.
Other titles of interest:
Australia
Bangkok Local: Cult Recipes From the Streets That Make the City by Sarin Rojanametin and Jean Thamthanakorn features seventy recipes for dishes that define Bangkok, so you can capture the city's magic in your own home. This comprehensive cookbook follows one culinary day, with sections marked for Early, Mid, and Late.
Dining at Dusk: Tapas, Antipasti, Mezze, Ceviche and Apéritifs from Around the World by Stevan Paul showcases a range of contemporary cuisine from around the world for relaxed, simple, comforting inspiration for food that is the ideal accompaniment to a modern lifestyle.
A Basket by the Door by Sophie Hansen is part of our EYBDigital Program. Buy the book before the promotional period ends, you will receive digital access. For more information see our EYBD Page. This book is being released in the US, UK and Australia. For more details on this lovely book, see our promotion and giveaway.
Warndu Mai (Good Food): Introducing Native Australian Ingredients to Your Kitchen by Rebecca Sullivan and Damien Coulthard is an illustrated, informative compendium of native foods will show the reader how to create truly Australian food and drinks at home.

Good Food Favourite Recipes shares over 100 recipes chosen by Good Food editor Ardyn Bernoth from the outstanding professional cooks she charges every week to bring us recipes for the seasonal food they are passionate about. Here are inspiring, delicious, easy weeknight dishes along with plenty that will impress guests and family alike.
New Zealand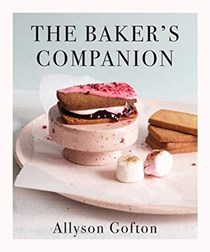 The Baker's Companion
by Allyson Gofton is chock full of recipes and the accumulated know-how of the author. This is a book to be kept and treasured. There are more than 100 recipes for cakes, biscuits, pies, tarts, slices and brownies, quick bakes, puddings, pavlovas and meringues, bread and yeast baking, with how-tos and hints and tips throughout.