Featured Recipes, EYBDigital Previews and Books, Giveaways and Ideas for Mother's and Father's Day Gifts
April 19, 2019 by Jenny
Eat Your Books (EYB) is a website for people who love cookbooks and want to make better use of the great recipes from those books. With EYB, a member can create their own personal Bookshelf and quickly find recipes from their cookbooks, food magazines, food blogs, personal recipe clippings, and favorite online recipes. New cookbooks (as well as older titles) are indexed every week. For more information on what we do here, please see our Help pages.
Last week, we discussed recipe search and filtering options. Today let's talk about searching our library for cookbook titles and how to filter those results. Most of us know how to add books to our Bookshelves, though if you need a refresher please view Tutorial 1 from Need Help? at bottom right (not available on phones) or look at our Help page on this topic. Since there are 158,750+ books in our Library, a step-by-step photo tutorial may help new members when searching for titles on a certain subject.
You will note on the photo below the library icon is green, which means that part of the database is selected. This tab allows you to search all the cookbook titles and recipes in our EYB database. The My Bookshelf icon denotes members' personal Bookshelves which we will cover in a future roundup.
The photo above is a screen shot of the library page with a grand total of 158,766 books as at the time of writing. You will note that Happiness is Baking is on the top of the listing of titles which signifies that this book was the most recent one indexed (our default for sorting). You can also sort the Library, using Sort by on the right of the search bar, by title, author, date added to Library, date published, buzz (ratings and notes) and popularity. Below I will cover a few filtering options.
The photo above reflects the library page of titles when the EYBDigital Preview filter is applied. Any books that have an EYBDigital Preview available will show up when that filter is chosen. You will note there are currently 389 EYBDigital Previews in the Library, where you can view an extract from the book.
The photo above shows library listing when the Indexed Books filter is applied. That filter will pull up all indexed titles in our Library (you will note there are over 8,500 cookbooks that are currently indexed).
The photo above shows the book type filters in the library. If a member wants to search for baking cookbooks, the "baking" filter brings up cookbooks that are categorized as baking titles.
Members can search by any number of filters to find books that focus on Cooking Methods, Drinks & Beverages and more.
In each weekly roundup we will bring you additional information on other features here at EYB. If you have any questions, please email us at info@eatyourbooks.com and we will be happy to help!
The team at Eat Your Books
In case you missed it!
Our Gift Guide for Mother's and Father's Day
Q & A with Bitten Nielsen of Copenhagen's Kogebogeriet
Earliest cookbook authored by an African American including link to download a digital copy.

April 2019 Cookbook Preview
Looking forward to 2019 Cookbooks – updated with new covers and titles


Have you joined our Eat Your Books Cookbook Club?


Member Photo of the Week:


Raw and roasted carrots and fennel with feta and pistachios from Dining In: Highly Cookable Recipes by Alison Roman
Photo submitted by member kojak
Have you uploaded any of your own photos yet? Learn more!
Featured Online Recipe: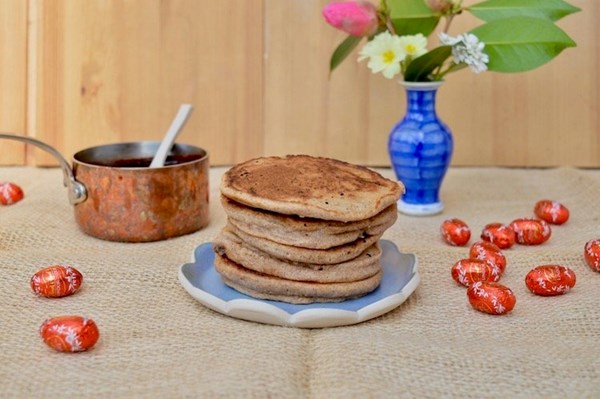 Hot cross bun pancakes from indexed blog Tin and Thyme: Tales from a Cornish Kitchen by Choclette
More EYBDigital Titles Have Launched!
Our new EYBDigital platform allows us to provide EYBDigital Previews (sample pages from cookbooks) and EYBDigital Books (complete digital cookbooks you gain access to when you buy a print book). More information can be found on our EYBD Page.
(Note: Some members have been asking why they cannot add all EYBDigital Preview recipes to their Bookshelf. Please read this Help page for an explanation.)
The next EYBDigital Book is now available! If you order Sugar Rebels: Pipe for Your Life – More Than 60 Recipes from Instagram's Kween of Baking by Nick Makrides during the EYB promotion period, you will have access to a digital version on your EYB Bookshelf after signing up on our registration page. Click on the link below for more specific information. Learn more about EYBDigital Books and see our list of upcoming titles here.
3 recipes from Sugar Rebels: Pipe for Your Life – More Than 60 Recipes from Instagram's Kween of Baking by Nick Makrides
Learn more about this EYBD title and enter our giveaway open to US/UK/AU/NZ
More EYBDigital Previews:
A selection of full sample pages is available for the following cookbooks. Learn more about EYBDigital Previews.
3 recipes from The Moroccan Soup Bar: Recipes of a Spoken Menu… Plus a Little Bit of Spice by Hana Assafiri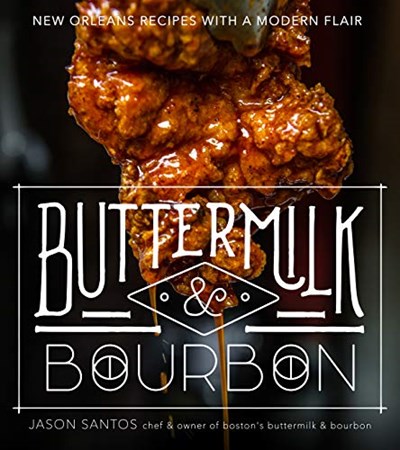 3 recipes from Buttermilk & Bourbon: New Orleans Recipes with a Modern Flair by Jason Santos
3 recipes from Stone Edge Farm Kitchen Larder Cookbook: Seasonal Recipes for Pantry and Table by John McReynolds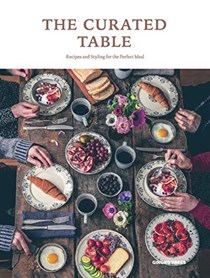 2 recipes from The Curated Table: Recipes and Styling for the Perfect Meal
Look for a promotion soon!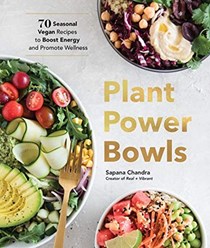 6 recipes from Plant Power Bowls: 70 Seasonal Vegan Recipes to Boost Energy and Promote Wellness by Sapana Chandra
Promotion coming soon!

Cookbooks with GIVEAWAYS!
Each of these featured titles has a current giveaway. Click on the blue link for more information on how to enter. For titles that also have an EYBDigital Preview, click on the orange button to view the available full sample pages.


1 recipe from From the Land of Nightingales and Roses: Recipes from the Persian Kitchen by Maryam Sinaiee
Learn more about this title and enter our giveaway open to US
1 recipe from Clodagh's Suppers: Suppers to Celebrate the Seasons by Clodagh McKenna
1 recipe from Simply Delicious: The Classic Collection: 100 Timeless Tried & Tested Recipes by Darina Allen
Learn more about these books and enter our US giveaway to win a set of these titles!


6 recipes from The Plantiful Plate: Vegan Recipes from the Yommme Kitchen by Christine Wong
Learn more about this title and enter our US giveaway!
Other giveaways ending soon at 11:59pm EST as noted:

Flavors of California (worldwide) expires 4/22/2019
Pleesecakes (EYBD title) (US/UK/AU/NZ) expires 4/22/2019
A Common Table & Crate Chef Kit (US) expires 4/23/2019