Worldwide Best Cookbooks January – June 2019
June 23, 2019 by Jenny
I've written some combination of the following words at various times over the last four years: cookbooks just keep getting better. Cookbook lovers are demanding more including photographs that inspire, recipes that tempt us, unique flavor combinations and an escape from our everyday lives all wrapped up between two covers.
To make December's work easier, I've divided my best/favorites list into two parts. Today, I will share with you what I feel are the best books of 2019 (so far). Again, I can only judge books that I've had the pleasure of reviewing or purchasing. My list takes into consideration Canadian, United Kingdom, Australian and New Zealand titles as well. There is a whole world of deliciousness out there beyond our humble borders and as cooks, cookbook lovers and humans we embrace global cuisines and the people and cultures behind them. My 2019 cookbook preview post shares a monthly outline of cookbook titles through December.
The Island Kitchen: Recipes from Mauritius and the Indian Ocean by Selina Periampillai totally surprised me. I knew I would enjoy this book, but I am bowled over by just how much. Gorgeous photographs and beautiful recipes make this a keeper. I've made one dish from this stunner and it was incredible and have many more recipes marked to make soon. This book is living in my kitchen right now.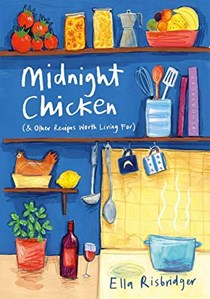 Midnight Chicken: And Other Recipes Worth Living by Ella Risbridger is a touching piece of writing complete with over 100 recipes. Ella's story struck a chord with me and I could not put it down. While I crave her words, the recipes shared within, balanced with the lovely illustrations, make this title one of my favorites from 2019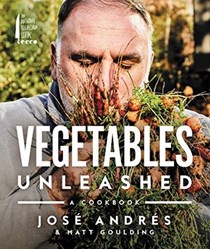 Vegetables Unleashed: A Cookbook by José Andrés and Matt Goulding is just what you would expect from the humanitarian chef – thoughtful, beautiful and filled with delicious recipes from salads to beverages and all things in between. Austin grill corn soup, Meyer lemon éclair, and Pa amb tomàquet (tomato bread) are just three of the recipes from a book filled with greatness that are calling to me.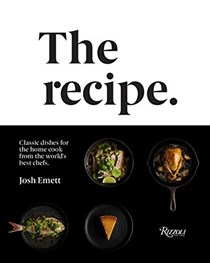 The Recipe: Classic Dishes for the Home Cook From the World's Best Chefs by Josh Emett is brilliant. Filled with gorgeous photography and "the recipe" for each dish presented – it is a must-have. This is the type of book I crave – familar but reaching – beautifully done and a reference to turn to repeatedly. This book will also live in my kitchen. Full review.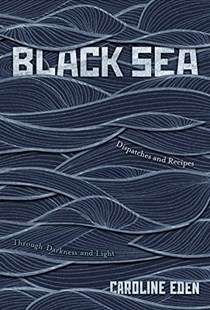 Black Sea by Caroline Eden is a beautiful book filled with the captivating writing the author is known for and delicious recipes and photographs to inspire. It is a keeper. For more information on this EYBD title, please see our promotion post.
Magnolia Kitchen: Inspired Baking with Personality by Bernadette Gee is a lovely book filled with recipes from the baker behind the Magnolia Kitchen. Bets (Bernadette) is celebrated not only for her gorgeous cakes but also for her macarons, doughnuts, brioche, gourmet s'mores and many more mouth-watering treats. With step-by-step instructions for cake decorating and making macarons, and a full range of allergy-friendly recipes, this is a must-have book for anyone interested in baking and eating.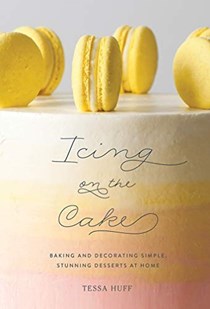 Icing on the Cake: Baking and Decorating Simple, Stunning Desserts at Home by Tessa Huff is the second book from the writer behind Style Sweet CA. Step-by-step technique photos that guide us through creating a classic lattice pie crust to decorating a show-stopping cake are included. Tutorials such as "getting to know genoise sponge cakes" to piping buttercream flowers and more make this title a baker's dream. Full review.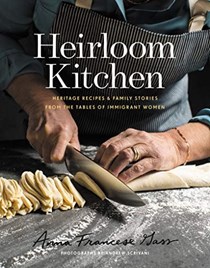 Heirloom Kitchen: Heritage Recipes and Family Stories from the Tables of Immigrant Women by Anna Francese Gass is thoughtful, important and timely. Anna weaves together forty strong, exceptional women, all immigrants to the United States, whose heirloom recipes have helped shape the landscape of American food into one stunning book. Fall in love with Gina and her Bocconotti Calabrese (Italian hand pies) or Bea's Swedish Palacinka torta and soak up their experiences through their recipes and stories. This is a book you will cherish. Full review.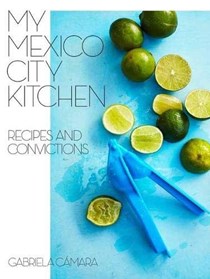 My Mexico City Kitchen: Recipes and Convictions by Gabriela Camara brings the vibrancy and flavors of Mexico alive in a beautifully photographed and approachable cookbook. The author's love of her heritage and cuisine shines here. From her no-waste philosophy and passion for sustainable food, you will immediately respect this chef. The photographs of family, young and old, creating meals and memories, fills the reader with promise and hope.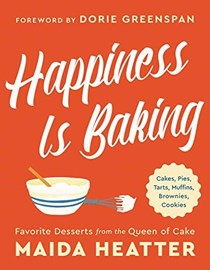 Happiness Is Baking: Favorite Desserts from the Queen of Cake by Maida Heatter is a beautiful tribute to the recipes of the baking icon who recently passed away. Filled with illustrations and Maida's best recipes, it is a true collector's item and must-have for bakers, both novice and experienced. Dorie Greenspan opens the book with her recounting of attending a James Beard award ceremony where Maida was being honored that ended with the famed queen of cake tossing brownies into the adoring crowd. Dorie swears by Maida's recipes as do countless fans. The bonus here are the lovely illustrations and "keeper" recipes.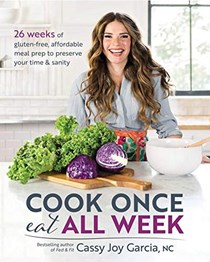 Cook Once, Eat All Week: 26 Weeks of Gluten-Free, Affordable Meal Prep to Preserve Your Time & Sanity by Cassy Joy Garcia delivers half a year's worth of meal prep in one beautiful book. If planning is not one of your top skills, Cassy Joy will guide you to becoming organized where it matters most – feeding your family. This might be an unusual pick for best book but it is one of the best meal prep cookbooks I have had the pleasure of reviewing. Full review.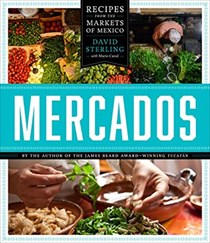 Mercados: Recipes from the Markets of Mexico by David Sterling is a work of brilliance that shines as bright as his first book Yucatán: Recipes from a Culinary Expedition. Part travelogue, part cookbook, Sterling's final labor of love takes us on a tour of Mexico's most colorful destinations – its markets.
Let Me Feed You: Everyday Recipes Offering the Comfort of Home by Rosie Daykin is the perfect gift for the feeder in all of us. Rosie is the author of several baking books that are favorites and here she brings home dishes that provide nurturing comfort. Full review.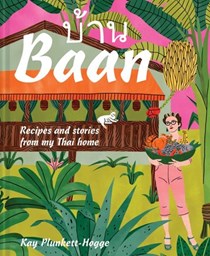 Baan: Recipes and Stories From My Thai Home by Kay Plunkett-Hogge features over 120 recipes that Kay has collected from all over Thailand from friends, acquaintances and street-stall holders, all gathered over around 30 years of travel, and all of them tried and tested back in London. Some are familiar, some unusual, and some so regional they capture a distinct sliver of Thailand and all its unique character. Kay demystifies Thai food, providing clear and concise recipes and revealing the shortcuts, kitchen hacks and ingredient substitutions that make delicious Thai cookery achievable in an ordinary Western home.  
Taverna: Recipes from a Cypriot Kitchen by Georgina Hayden takes the best of traditional Cypriot cooking and makes it relevant to modern home cooks. From simple vegan fast-day dishes to feasts for the family, there is something delicious for every mood and moment.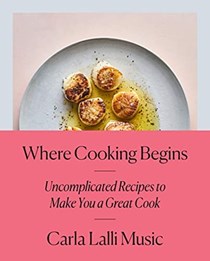 Where Cooking Begins: Uncomplicated Recipes to Make You a Great Cook by Carla Lalli Music is simply brilliant. It is the book that new cooks, experienced cooks and cookbook lovers will love. Carla is the Food Director at Bon Appetit magazine and has a deep affection for her pressure cooker and black steel pan. Nestled in the myriad photographs and recipes are "notes" that instruct us to what we need "from the market" "spin it" (variations), "at home" (pantry ingredients) and more.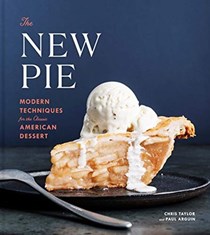 The New Pie: Modern Techniques for the Classic American Dessert by Chris Taylor and Paul Arguin is everything a baker could ask for: unique recipes, twists on the classics, detailed instructions and beautiful photography. Find out more in my preview post and interview with the authors. Full review.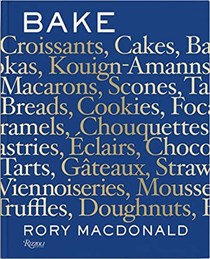 Bake: Breads, Cakes, Croissants, Kouign Amanns, Macarons, Scones, Tarts by Rory Macdonald is brilliant. Exquisite photographs and painstaking instructions are featured here. Find more more in my interview with the author and review post.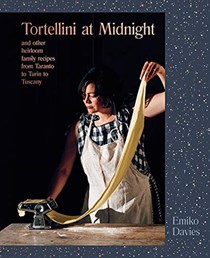 Tortellini at Midnight: and Other Heirloom Family Recipes from Taranto to Turin to Tuscany by Emiko Davies is as astounding as the author's other books, Florentine (review) and Acquacotta (a celebration of the traditional cuisine of a lesser known part of Tuscany, the Silver Coast). For more information on this beautiful book which is a part of our EYBD program, please see my review post. 
Simple Cake: All You Need to Keep Your Friends and Family in Cake by Odette Williams provides recipes for 10 base cakes, 15 toppings, and endless decorating ideas to yield a treat for any occasion. I am loving this book. It's all about the cake! Full review.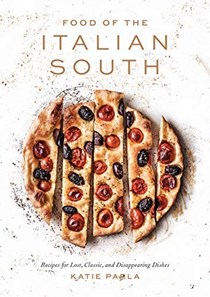 Food of the Italian South: Recipes for Classic, Disappearing, and Lost Dishes by Katie Parla features recipes that may have been erased from history if not for Katie. This title is a travelogue, cookbook, and mini vacation to southern Italy. Parla shares rich recipes, both original and reimagined, along with historical and cultural insights that encapsulate the miles of quiet towns, and, most important, culinary traditions unique to this piece of Italy.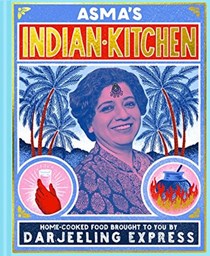 Asma's Indian Kitchen: Home-Cooked Food Brought to You by Darjeeling Express by Asma Khan shares recipes and stories of the Darjeeling Express which began as a dinner for 12 guests at home – Indian food, lovingly cooked from family recipes going back generations. The recipes in this book are homage to Asma's royal Mughlai ancestry and the busy streets of Kolkata. The kitchen at Darjeeling Express is run by an all-women team and champions home-style food cooked with passion. The recipes are split between simple mid-week meals for two, family feasts for quick and easy cooking with less spice, feasts for friends for when you want to show off a little and feasts to celebrate. Many of the recipes are vegetarian and feature classic feasts. Full review.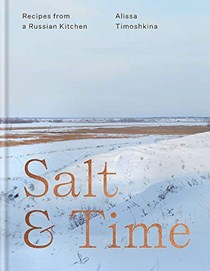 Salt & Time: Recipes from a Modern Russian Kitchen by Alissa Timoshkina will transform perceptions of the food of the former Soviet Union, and especially Siberia – the crossroads of Eastern European and Central Asian cuisine – with 100 inviting recipes adapted for modern tastes and Western kitchens, and evocative storytelling to explain and entice.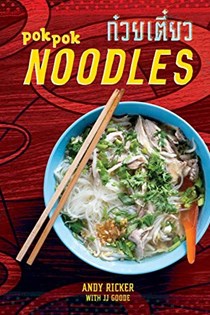 Pok Pok Noodles: Recipes from Thailand and Beyond by Andy Ricker and JJ Goode is further proof that Ricker is the master of Thai cuisine. The book is filled with recipes from Noodle soup with fish balls to Dry stewed beef noodles and everything in between. Full review.
Margarita Manzke's Baking at République: Masterful Techniques and Recipes for Bakers provides a guide to doughs and batters that make the baked goods and desserts of this restaurant shine. There are 100 recipes geared to elevate the home baker's skill. The stunning cover is reflective of the 125 photographs contained inside. Margarita is a four-time semifinalist for the James Beard Foundation's Outstanding Pastry Chef award, has been named LA's best pastry chef by LA Weekly and co-owns three restaurants in LA plus eight other cafe/bakeries in her native Manila. Recipes that include Banana-nutella crostatas, Florentine croissants, and the Brioche fruit tarts from the cover. I've encountered some notes on errors in this title and am contacting the publisher for an errata sheet and will share that with our members. These errors do not take away from the beauty of this book. Full review. 
Salt & Straw: Ice Cream Cookbook by Tyler Malek and JJ Goode will make you scream for ice cream. Strawberry honey balsamic with black pepper, how to make the Perfect ice cream caramel, and Cranberry-apple stuffino are a few of the recipes here. Salt & Straw will change how you think about ice cream. Brownies, sauces and other recipes are included.
Perfect Pan Pizza: Square Pies to Make at Home, from Roman, Sicilian, and Detroit, to Grandma Pies and Focaccia by Peter Reinhart is not only a pizza lover's dream but any cook will be able to pull bits and pieces (marmalades, sauces and more) from this title to level up their cooking. Full review.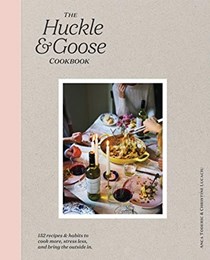 The Huckle & Goose Cookbook by Anca Toderic and Christine Lucaciu provides sixteen weeks of simple, thoughtful, seasonal recipes for home cooking. All of the recipes integrate family traditions, good ingredients, and a use-up-everything-in-your-fridge approach. The authors, who are the founders of the Huckle & Goose meal planning service, provide the tools to make home cooking accessible, simple, and enjoyable all in a beautifully photographed and thoughtful cookbook.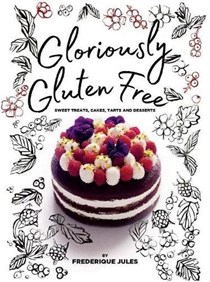 Gloriously Gluten Free: Sweet Treats, Cakes, Tarts and Desserts by Frederique Jules shares 80 recipes for decadent cakes and pastries, all gluten-free with stunning photography. This title is one of our EYBDigital Books and more information can be found on our promtion post.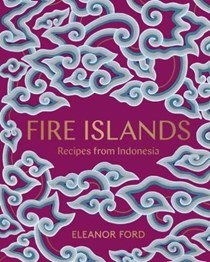 Fire Islands: Recipes from Indonesia by Eleanor Ford (co-author of Samarkand) is being released in the UK this month and coming to the US in November. This title is as beautiful and inspirational as the author's first. Filled with gorgeous photography, Eleanor transports the reader to far away lands like no other.
A few titles that I've had a chance to take a quick look through at the library and am impressed with include: 
Please let me know which books are your favorites of 2019 so far?