October 2018 New Cookbook Review
October 24, 2018 by Jenny
It's the month that we've all been waiting for – October! There are hundreds of books that I need to tell you about and while this review took days, it was a labor of love. I attempted to give you a little peek inside each book that I had on hand in the hopes that this summary provides some insight into your cookbook choices. But before I get to our cookbook summary, a few housekeeping reminders for new members:
Please note – we have a new EYBD Page which has been updated to include many holiday incentive orders as well as new pre-order titles.
Have you entered all our giveaways (here is a link to the November 1st roundup of giveaways). If you have any trouble entering the contests, see our step-by-step help post.
Have you joined our cookbook clubs? Read our latest summaries and come have fun with us while we cook and bake from new selections each month. We offer blast-from-the-past favorites and online recipe options so that everyone can participate.
Have you been enjoying our and ? Find out more information on this new exciting feature here and be sure to look for these buttons throughout our posts.
If an author has events on our calendar, please look for "Events" linked at the end of each blurb.
Lastly, each Sunday, I compile a listing of Kindle cookbook deals and I update that post throughout the week when additions are made and/or deletions.
Now let's talk about this month. Check the blog frequently as promotions are planned for many titles and be sure to follow us on social media (buttons on right lower side bar on the home page – photo right) and don't forget about Google+ too. If you would like to order any of these titles, using our affiliate links (right beneath the social media buttons) or the
button on the book details page, will help to support EYB and our indexing efforts (as well as help us to include worldwide options in some promotions). Most of our titles are released in multiple regions and worldwide sellers such as Book Depository make more of these titles available to more members.

Since there are so many new books this month blurbs will be short and sweet. Other titles of interest are added to the end of each country for books I may not have reviewed or may be of interest to others. This month, I have been tagging books as EYB Picks: USA Pick, UK Pick, Canada Pick, Australia Pick, and New Zealand Pick. These search links will direct you to books that are favorites. I will continue to add these designations as I come across beloved titles or new additions to the library. There are titles on this month's summary that haven't been tagged yet but will be.
There are new titles this month from favorite authors such as Dorie Greenspan, Yotam Ottolenghi, Donna Hay and Michael Solomonov; many restaurant and chef books are present in the summary as well; and you will note a plethora of books devoted to the popular Instant Pot. Do you have a beverage and snack ready? Let's get started.
United States
Everyday Dorie: The Way I Cook by Dorie Greenspan invites readers into the beloved author's kitchen to savor the dishes that she makes all the time and as with all of Dorie's books, this one is beautiful. As I have said each time Dorie releases a book "just buy it – you know it will be impeccable". This book is filled with Dorie recipes that share a small surprise that makes each one special. The dishes are practical, made with common ingredients from the supermarket, farmers' market, or pantry. Find our more in our giveaway post! Events. EYB Cookbook Club title.
Simple by Yotam Ottolenghi has arrived stateside. It was published in the UK last month. This new offering shares 120 brand-new dishes that contain all the inventive elements and favour combinations that Ottolenghi is loved for, but with minimal hassle for maximum joy. Check out Darcie's post about Ottolenghi's new podcast. EYB Cookbook Club title Events Please note our preview is linked to the master book as the UK/US editions are linked.
In their first major book since the spectacular Zahav, Israeli Soul: Simple Essential Delicious by Michael Solomonov and Steven Cook goes straight to the food of the people – the great dishes that are the soul of Israeli cuisine. Another brilliant offering from the authors that moved me. For more information see our promotion and enter our giveaway. Events.
Modern Baking by Donna Hay contains page after page of decadence. 250 recipes for cake, biscuits and every imaginable sweet treat await you here. This book is one of our selections for the Eat Your Books Cookbook Club. This is a must-have title for the baker being released in the US, UK and AU.
Heritage Baking: Recipes for Rustic Breads and Pastries Baked with Artisanal Flour by Ellen King shares 45 foolproof recipes for delicious and nutritious breads and pastries. In-depth master tutorials include: making a starter to adjusting recipes for different flours. Step-by-step photography will guide the reader through the fundamentals to ensure success. This title combines expert advice that will direct a baker of any skill level to home-spun, rustic baked perfection. Events
The Best Comfort Food on the Planet by Kerry Altiero and Katherine Gaudet transforms the ordinary into the extraordinary. Each recipe has a unique approach that takes the flavor to new levels of greatness with one-of-a-kind recipes to wow your family and guests.
Season: Big Flavors, Beautiful Food by Nik Sharma, the blogger behind A Brown Table blog and weekly columnist for the San Francisco Chronicle, presents a spectacular first offering filled with the author's soulful recipes and stunning photography. Events. EYB Cookbook Club title.
Cocktail Codex: Origins, Fundamentals, Formulas by Alex Day, David Kaplan, and Nick Fauchald is a comprehensive primer on the craft of mixing drinks that employs the authors' unique "cocktail families" approach to give drink-makers of every level the tools to understand, execute, and improvise both classic and original cocktails.
Winter Drinks: 70 Essential Cold-Weather Cocktails by Editors of PUNCH is a giftable collection of 70 cocktails built to fortify against the cold, featuring essential classics; updated riffs on traditional toddies, punches, nogs, and spiked coffees; and thoroughly modern drinks built to channel the season. Pick up a copy and a bottle of booze to take to your next party as a host gift. You will be guaranteed to be invited back.
Pasta, Pretty Please by Linda Miller Nicholson delivers her first cookbook, a stunning cornucopia of pasta in every color and shape, all created by hand, using all-natural colors from vegetables, herbs, and superfoods. It includes 25 dough recipes, 33 traditional and modern shaping techniques, and the perfect fillings and sauces to make your creations pop. Find out more in our promotion which includes a giveaway for Anolon cookware. This book is part of our EYBDigital Program, buy the book before December 31st and you will receive digital access to the full book on EYB. For more information see our EYBD Page. EYB Cookbook Club title Events.
Cook Like a Pro: Recipes and Tips for Home Cooks by Ina Garten shares a brand-new collection of recipes, tips, and techniques, so readers can cook with confidence no matter how much experience they have in the kitchen. Ina's books are member favorites and this one is her best, in my opinion, with tutorials on knife work, seasoning and plating. Events.
The Southern Living Party Cookbook: A Modern Guide to Gathering by Elizabeth Heiskell is the new essential guide to entertaining. In this update to the best-selling book of our mothers' and grandmothers' era, Elizabeth's tell-it-like-it-is voice provides a twist to the classic Southern advice that is a refresher for entertainers of any age or experience.
Home Cooking with Kate McDermott by Kate McDermott delivers satisfying, mainly one-dish meals from the author of Art of the Pie. When she isn't making pie, Kate McDermott has people to feed. Learn more about this book and enter our giveaway which includes a grand prize of a Le Creuset Dutch oven. This book is part of our EYBDigital Program, buy the book before December 31st and you will receive digital access to the full book on EYB. For more information see our EYBD Page. EYB Cookbook Club title Events.
Foundations of Flavour: The Noma Guide to Fermentation: Including Koji, Kombuchas, Shoyus, Misos, Vinegars, Garums, Lacto-Fermented Vegetables, and Black Fruits by René Redzepi and David Zilber will show readers how to build their own pantry of ferments, including koji, kombuchas, shoyus, misos, vinegars, garums, lacto-fermented vegetables, and black fruits. This first title, in a new series of books that deals with the philosphies and techniques behind the world famous restaurant, includes approachable instructions and supporting photographs that will demonstrate the steps to re-create each of Noma's innovative flavors at home, as well as thoughtful suggestions for how cooks can use these new ingredients that will elevate their everyday cooking to a whole new level. Events
Instantly Southern: 75 Recipes for Classic Southern Favorites Using Your Pressure Cooker, Multicooker, and Instant Pot® by Sheri Castle delivers 75 recipes with full-color photographs dedicated to delicious and soulful Southern cooking. Whether you're cooking for company, the church social, or your family on a hectic night, there are plenty of tempting options for breakfast, lunch, dinner, and dessert too.
Vegan Christmas: Over 70 Amazing Recipes for the Festive Season by Gaz Oakley delivers fantastic alternatives to the traditional turkey and trimmings. This title was released last month in the UK and this month in the US. Gaz is an expert in bold flavors and textures, so everyone, including vegans, can enjoy a spectacular centerpiece and amazing food throughout the festive season. Vegan Christmas follows his successful debut cookbook Vegan 100 (find out more on this earlier title here). Gaz is touring here in the US in support of his new book and find out more in our promotion and giveaway post.
Eataly: All About Pasta: A Complete Guide with Recipes by Eataly serves as the ideal kitchen companion, whether you would like to master mixing and forming the dough from scratch or you just want to expand your repertoire of easy weeknight sauces for store-bought pasta. Organized by "families" of pasta, the book explains every major pasta shape: its history, the best sauce pairings, and the inside scoop on signs of quality in the market.


Korean Home Cooking: Classic and Modern Recipes by Sohui Kim and Rachel Wharton is the second offering from the chef and owner of The Good Fork and Insa, both Brooklyn hotspots. Her debut title is one devoted to recipes from The Good Fork restaurant which serves a mix of American and Korean inspired dishes. Here, Sohui concentrates purely on Korean cuisine reflective of the food at Insa. We will soon be indexing this beautifully photographed title.
Delish: Eat Like Every Day's the Weekend by Editors of Delish and Joanna Saltz shares step-by-step photography that's packaged in such a way that one won't realize they are learning how to cook. The fun-packed cookbook brings the same message to the page as the widely popular website devoted to people who don't see themselves as chefs. 175 recipes that are meant to be devoured are featured. This title would be a great gift for the young, new cook in your life.
Cake: Layered, Frosted, Sliced & Shared by Brooke Bell is a collection of delicious cake recipes that will spark your favorite baking memories. From quick-and-easy cake-mix makeovers to made-from-scratch heirloom showstoppers, there's something sweet for every baker, no matter what skill level. I just received my copy and so excited to see recipes such as Upside-down baklava cake, Blackberry buttermilk pound cake, and Brown sugar Bundt cake with toasted sesame frosting. These delicious recipes have been developed and created by Taste of the South and Southern Lady magazine teams.
Almonds, Anchovies and Pancetta: A Vegetarian Cookbook, Kind of by Cal Peternell is a charming vegetable-focused cookbook with sixty recipes that add depths of flavor using three key ingredients: almonds, anchovies, and pancetta. Cal Peternell's books are classics with recipes that inspire.
Sweet Home Café Cookbook: A Celebration of African American Cooking shares a collection of recipes served at the National Museum of African American History and Culture. These recipes are those that have been handed down for generations. Oxtail pepper pot, High Mesa peach and blackberry cobbler and Louis Armstrong's red beans and rice are examples of the dishes you will find in this lovingly compiled title filled with beautiful photographs.
Sister Pie: The Recipes and Stories of a Big-Hearted Bakery in Detroit by Lisa Ludwinski is in contention for one of the top baking books of this season with Red Truck Bakery (below). 75 of Lisa's most-loved recipes for sweet and savory pies, illustrated throughout with drool-worthy photos and the author's charming line illustrations filled this book. We will have a promotion very soon! EYB Cookbook Club title Events
Red Truck Bakery Cookbook: Gold-Standard Recipes from America's Favorite Rural Bakery by Brian Noyes is another title in contention with Sister Pie (above) for one of the best baking books of 2018. I am totally smitten with this title and its collection of spirited Southern-bred baked goods and savory offerings. I recently sampled a number of the dishes from Red Truck Bakery and I swear on my cookbook-loving soul – some of the best I have ever tasted. I am making the Almond cake which is gluten-free next week for a meeting as the entire cake disappeared in one and a half days. This cookbook feels like home – warm and comfortable – but with the promise of excitement. Events.
Estela by Ignacio Mattos is one of the titles I am most excited to get my hands on. If the book is one-tenth as great as the chef's food at the restaurant – I'll be happy. Mattos' food is influenced by Spanish and Italian cooking but he is equally in love with American food. You will find dishes like a Waldorf salad or a sauce inspired by his infatuation with a cheesy topping encountered at a 7-Eleven; yet each is unlike anything you have ever tried. Familiar, yes, but astonishingly better. He offers seasoning and flavoring tricks – the use of different salts and vinegars in a given dish (not one type but two or more), the use of juiced greens in place of sauces that make everything bright and light, the way he dresses salads (he doesn't) that will elevate your everyday cooking. In February, I attended a book party with Jane where the chef prepared a mushroom soup that blew our mind. So in April, we had to eat at the restaurant with another friend. We were all blown away. It may be my pick for book of the year. Events
Cooking with Scraps: Turn Your Peels, Cores, Rinds, Stems, and Other Odds and Ends into 80 Scrumptious, Surprising Recipes by Lindsay-Jean Hard is a compilation of the former Food52 columnist's recipes designed to eliminate waste and utilize more of the ingredients we have on hand. Events


Chinese Heritage Cooking by Shirley Chung is the first cookbook from the Top Chef finalist. The chef is dishing out new and dazzlingly delicious takes on Chinese cuisine and shares recipes that are fresh and inspired, yet approachable for home cooks.


Solo: A Modern Cookbook for a Party of One by Anita Lo – 101 accessible, contemporary, and sophisticated recipes for home cooks, most of which take less than 30 minutes Events


Bestia: Italian Recipes Created in the Heart of L. A. by Ori Menashe, Genevieve Gergis and Lesley Suter is the debut cookbook from the popular Los Angeles restaurant. The restaurant and the book features rustic Italian food with Middle Eastern influences all driven by intense flavors. The book is beautifully photographed and shares the basics beginning with sauces and sofritos to composed dishes such as Cavatelli alla Norcina it has it all. I am wild about the pasta and pizza chapters as well as the stunning dessert section. You want this book.


Comfort in an Instant: 75 Modern Recipes for Classic Favorites for Your Pressure Cooker, Multicooker, and Instant Pot® by Melissa Clark shares 75 all new recipes for slow cooker, pressure cooker, and other Instant Pot® settings. Clark brings her trademark flavor-forward spin to everyone's favorite dishes and for the first time, focuses on weeknight comfort meals.
Instant Pot® Miracle 6 Ingredients or Less: 100 No-Fuss Recipes for Easy Meals Every Day by Ivy Manning offers no-fuss recipes that complement the Instant Pot's many settings, for simple, satisfying meals ready when you want them. Recipes include meaty braises, soups and stews, healthy breakfasts, pastas and grains, and more. For even more convenience, one-pot recipes are noted with icons throughout, and some versatile recipes can be made using either the Instant Pot's pressure-cook or slow-cook function, so you can cook according to your schedule. "Tasty tips" and serving suggestions offer even more flexibility to make the most of ingredients you already have on hand. Look for a promotion soon for this title, Instant Pot Italian and an Instant Pot!
Carla Hall's Soul Food: Everyday and Celebration by Carla Hall features 145 original recipes, 120 color photographs, and a whole lotta love. Carla Hall's latest is a wonderful blend of the modern and the traditional – honoring soul food's heritage and personalizing it with her signature fresh style. The result is an irresistible and open-hearted collection of recipes and stories that share love and joy, identity, and memory. Events
The Ultimate Vegan Cookbook: The Must-Have Resource for Plant-Based Eaters by Kathy Hester and six other standout authors join forces to create the definitive vegan reference book. With 600 recipes and 80 full color photos, this book will be an instant kitchen staple. Perfect for seasoned vegans looking to build their repertoires, cooks new to the basics of plant-based cooking and curious meat-eaters on the hunt for new flavors. No matter who's cooking, this cookbook offers unbeatable variety at your fingertips from experienced and creative vegan authorities.
Skinnytaste One and Done: 140 No-Fuss Dinners for Your Instant Pot®, Slow Cooker, Sheet Pan, Air Fryer, Dutch Oven, and More by Gina Homolka is the latest from the popular food blogger. This title is organized by vessels used that include everyday cooking equipment such as an Instant Pot, sheet pan, Dutch oven, skillet, slow cooker, and air fryer. As always, the recipes are big on flavor and light on calories, and now more convenient than ever. With 140 healthy, family-friendly recipes, 120 full-color photos, nutritional information for every recipe, and Gina's signature cooking tips, it is a weeknight game changer.
North Wild Kitchen: Home Cooking from the Heart of Norway by Nevada Berg shares dozens of mouthwatering recipes for Norwegian-inspired dishes in this stunning book that captures the food and the country's landscape. Each chapter focuses on a different aspect of Norwegian food culture – foraging, fishing, and farming; hunting, harvesting, and camping; baking, grilling, and frying. Along the way, Berg comments on the unique pleasures of Nordic life as she tends to her chickens, explores the outdoors, or sets a welcoming table. Berg is both inviting and entertaining as she weaves her own experiences into each recipe, delivering a beautiful collection of good food and great living from the heart of Norway.
All About Cake by Christina Tosi is an explosion of fun and inspiration all packed into cake filled pages that will take baking to new heights. Recipes for Apple cider caramel, Burnt miso pound cake and Black sesame crock-pot cake will surprise you. But, don't worry because more traditional type recipes are plentiful. For example, No one hates on a chocolate cupcake, Strawberry-lemon layer cake and other more expected offerings. Tosi's playful "milk" and "sand" recipes as well as dozens of other twists that will turn your cake offerings from ordinary to extraordinary are shared.
Food of Northern Thailand by Austin Bush is a beautiful, deep dive into the regional cuisine of northern Thailand with a documentarian's approach and a photographer's eye. In this book, Bush travels across northern Thailand to talk to the region's home cooks, academics, restaurateurs, writers, and hawkers. Their recipes and stories, along with Bush's photographs, capture the people, countryside, markets, and of course, dishes and cooking techniques of northern Thailand. Each of the chapters in the book focuses on a single province, giving a snapshot of the dishes, staple ingredients, cooking methods, and people specific to that area.

Emily: The Cookbook by Emily and Matt Hyland, the husband-and-wife team behind New York City's favorite new pizza, share the secrets behind their award-winning restaurants in a cookbook featuring more than 100 recipes. And while they provide instructions for the only-pizza-dough-you'll-ever-need (for both thin round and thicker pan "Grandma-style" pies) they also teach the importance of simple cooking for amazing results with no fancy equipment necessary. This book is a dreamy collection of recipes that anyone can make in their own homes. I just opened up my copy and have ten recipes marked to make.
The Japanese Larder by Luiz Hara is the follow-up to the author's first book, Nikkei Cuisine. This is a stunning cookery book that demystifies the best Japanese ingredients and cooking by introducing the home cook to a number of key Japanese ingredients and techniques that are easy to acquire and will transform their everyday cooking. This title is also being released in the UK. This book is part of our EYBDigital Program, buy the book before December 31st and you will receive digital access to the full book on EYB. For more information see our EYBD Page.
Tasting Italy: A Culinary Journey by America's Test Kitchen and Julia della Croce and Eugenia Bone is a stunning title that marries recipes with a pictorial trip to Italy. Each region of this country is covered in photographs, narrative and authentic recipes. Events
Matty Matheson: A Cookbook by Matty Matheson shares the author's memories of the foods that have defined who he is. With a drive to share his zest for life, he creates dishes within these pages that reinterpret the flavors of his youth in Canada, as well as the restaurant fare for which he has become so well-known. I was blown away by how much I love this book.

Breakfast: The Most Important Book About the Best Meal of the Day by the Editors of Extra Crispy is an exploration of everything about breakfast and brunch. Discover exciting new ingredients and the secrets to making Entenmann's Cake Doughnuts and Taco Bell Crunchwraps at home, among many other dishes. Learn the origins of scrapple and how to brew barista-level drinks. Based on the popular website ExtraCrispy.com, this book is packed with 100 photos, humorous illustrations, and amazing, craveable food.

Scraps, Peels, and Stems: Recipes and Tips for Rethinking Food Waste at Home by Jill Lightner is a comprehensive and accessible guide to how you can reduce food waste in your daily life. Food journalist Jill Lightner shows how to manage your kitchen for less waste through practical strategies, tips, and advice on food purchasing, prep, composting, and storage.


Pie Squared: Irresistibly Easy Sweet and Savory Slab Pies by Cathy Barrow is the author's latest offering and follow up to Mrs. Wheelbarrow's Practical Pantry. For more information on Cathy's book, see our promotion and be sure to enter our giveaway. This book is part of our EYBDigital Program, buy the book before December 31st and you will receive digital access to a portion of the book along with two exclusive recipes from the author's upcoming title, When Pies Fly on EYB. For more information see our EYBD Page. EYB Cookbook Club title. Events
The Great Minnesota Cookie Book: Award-Winning Recipes from the Star Tribune's Holiday Cookie Contest by Lee Svitak Dean and Rick Nelson is a must have cookbook for the baker. Find out more in our promotion and enter to win a copy! EYB Cookbook Club title.
Let's Stay In: More than 120 Recipes to Nourish the People You Love by Ashley Rodriguez is all about effortless hospitality, meaningful family meals, and an appreciation for the magic of meals shared with others. Families, neighbors, friends, and loved ones will find a different kind of love around the table together, connecting over memorable meals. The recipes walk you through every meal of the day with delicious breakfasts, easy lunches, inviting dinners, and Ashley's signature incredible desserts. Events
Milk Street: Tuesday Nights: More than 200 Simple Weeknight Suppers that Deliver Bold Flavor, Fast by Christopher Kimball shares more than 200 recipes including quick yet flavorful soups and stews, simple salads, pastas that come together in minutes with ingredients you already have on hand. Events

Baladi: Recipes from Palestine – A Culinary Journey from the Land to the Sea by Joudie Kalla features recipes that are broadly categorized according to the part of the country that they primarily hail from, such as the land, the sea and the forest. Dishes are designed to go together and Joudie explains how to approach matching recipes together for a meal, although at the end of the day she takes an entirely flexible approach – choose what you fancy and create your own tasty combinations! Joudie's first book Palestine on a Plate is fantastic as well.


Home Made Christmas by Yvette van Boven is brilliant. I adore Yvette's books. They feel like you've wrapped yourself in your favorite sweater and settled in for the night with the most delicious of food. Gorgeous photography fill this book (and all her titles). Events
Baking Artisan Bread with Natural Starters by Mark Friend, the founder of Kansas City's Farm To Market Bread Company, who for over twenty years, shares his recipes to artisanal sourdough, levain, rye, and biga. In four clearly organized chapters, the bread master guides aspiring bakers from starter to warm, aromatic finish.
A Common Table: 80 Recipes and Stories from My Shared Cultures by Cynthia Chen McTernan shares more than 80 Asian-inspired, modern recipes that marry food from her Chinese roots, Southern upbringing, and Korean mother-in-law's table. The book chronicles Cynthia's story alongside the recipes she and her family eat every day, beginning when she met her husband at law school and ate out of two battered red bowls, through the first years of her legal career in New York, to when she moved to Los Angeles to start a family.
The Nightmare Before Dinner: Recipes to Die For: The Official Beetle House Cookbook by Zach Neil is the official cookbook of The Beetle House, the Tim Burton-inspired restaurant with locations in New York and Los Angeles. This book features signature recipes like "Edward Burger Hands," a juicy burger stuffed with smoked bacon, fried egg, pepper jack cheese, avocado, with a sriracha cream sauce and "Wonka Wings," chicken wings with a custom Fanta orange soda glaze. Plus you'll get an array of craft cocktails from the Coco Skellington to the Beetle's Juice. Featuring more than 50 recipes plus a section on how to host your very own Burton-themed party with crafts, costume, decorations, and more this is the perfect book for the goth, the movie buff, and Halloween lover all the world round. This book is part of our EYBDigital Program, buy the book before December 31st and you will receive digital access to the full book on EYB. For more information see our EYBD Page.
12 Bones Smokehouse: An Updated Edition with More Barbecue Recipes from Asheville, NCby Bryan King, Angela King, Shane Heavner and Mackensy Lunsford shares all the sought-after recipes from the Asheville restaurant including their famous ribs, pulled pork, turkey, and chicken, plus iconic BBQ sauces like blueberry chipotle. This book is part of our EYBDigital Program, buy the book before December 31st and you will receive digital access to the full book on EYB. For more information see our EYBD Page.
Milkwood: Real Skills for Down-to-Earth Living by Kirsten Bradley and Nick Ritar is all you need to start living a more home-grown life. From DIY projects to wild fermented recipes, the in-depth knowledge and hands-on instruction contained in these pages will have your whole family fascinated and inspired to get growing, keeping, cooking and making. This book is part of our EYBDigital Program, buy the book before December 31st and you will receive digital access to the full book on EYB. For more information see our EYBD Page.
Pull Up a Chair: Recipes From My Family to Yours by Tiffani Thiessen shares 125 recipes designed to bring people together. With tips for pleasing the pickiest of eaters, feeding a crowd, and pulling off a party in your PJs, plus gorgeous photography, this debut will be the book that fans and avid home cooks alike will want to include in their collection.
The Instant Pot® Bible: More than 350 Recipes and Strategies — The Only Book You Need by Bruce Weinstein and Mark Scarbrough is the latest from the cookbook duo. Building off decades of experience creating recipes that help home cooks deliver on flavor without much time or hassle, the bestselling authors bring you the key to unlocking the full potential of your Instant Pot. This book is the first to feature fast-and-slow timings for recipes: use either the pressure cooking or slow cooking function! Better yet, most recipes require no complicated extra steps: once you open the lid, dinner's ready.
House of Vinegar: The Power of Sour, with Recipes by Jonathon Sawyer is an exploration of the acid bite of vinegar and how it influences and elevates all aspects of cooking, from a James Beard Award-winning chef and vinegar evangelist Jonathon Sawyer, with 80 recipes for vinegars and dishes that use them. I love vinegar and cannot wait to get a hold of this book.
The Savoy Cocktail Book by Harry Craddock is being reissued by Dover Publications this month. Prior versions date back to 1930 and EYB has the 1985 version indexed. We are in the process of updating the index and will have a worldwide promotion when completed.
Other titles of interest include:
Instant Filipino Recipes: My Mother's Traditional Philippine Food In a Multicooker Pot by Elizabeth Ann Besa-Quirino shares the beloved blogger's family recipes for what else, the Instant Pot
The Make-Ahead Sauce Solution: Elevate Your Everyday Meals with 61 Freezer-Friendly Sauces by Elisabeth Bailey – perfect little book to whisk up sauces and transform the ordinary into the extraordinary
The Ultimate Instant Pot Cookbook: 200 Deliciously Simple Recipes for Your Electric Pressure Cooker by Coco Morante – the author is back again with 200 new recipes
The Best American Food Writing 2018 edited by Ruth Reichl
The Mini Bar: 100 Essential Cocktail Recipes by the Editors of PUNCH is a pocket sized collection of cocktail recipes to keep your shaker shaking
Pulutan!: Filipino Bar Bites, Appetizers and Street Eats! by Marvin Gapultos – fun, exciting and perfect to throw some international flair into your holiday entertaining
French Cooking at Home by Marianne Megnier Moreno
Cooking Scrappy: 100 Recipes to Help You Stop Wasting Food, Save Money, and Love What You Eat by Joel Gamoran
Melt, Stretch, Sizzle: The Art of Cooking Cheese: Recipes for Fondues, Dips, Sauces, Sandwiches, Pasta, and More by Tia Keenan
Ibiza, Land and Sea: 100 Sun-Drenched Recipes by Françoise Pialoux and Françoise Lefébure
The Essential Mexican Instant Pot Cookbook: Authentic Flavors and Modern Recipes for Your Electric Pressure Cooker by Deborah Schneider
Baking All Year Round by Rosanna Pansino
The Flavor of Wood: In Search of the Wild Taste of Trees, from Smoke and Sap to Root and Bark by Artur Cisar-Erlach
Out of the Box Holiday Baking: Gingerbread Cupcakes, Eggnog Fudge, and More Festive Semi-Homemade Sweets by Hayley Parker
Granny PottyMouth's Fast as F*ck Cookbook: Tried and True Recipes Seasoned with Sass by Peggy Glenn
The Fresh and Healthy Instant Pot Cookbook: 75 Easy Recipes for Light Meals to Make in Your Electric Pressure Cooker by Megan Gilmore
New Classics: Inspiring and Delicious Recipes to Transform Your Home Cooking by Marcus Wareing – previously released in UK
Sous Vide Made Simple: 60 Everyday Recipes for Perfectly Cooked Meals by Lisa Q. Fetterman, Scott Peabody and Meesha Halm – the authors second book on cooking with the sous vide
Gyoza: The Ultimate Dumpling Cookbook: 50 Recipes from Tokyo's Gyoza King –Pot Stickers, Dumplings, Spring Rolls and More! by Paradise Yamamoto
Naturally Sweet Vegan Treats: Plant-Based Delights Free From Refined and Artificial Sweeteners by Marisa Alvarsson
The Spicy Food Lovers' Cookbook: Fiery, No-Fuss Meals by Michael Hultquist
Forks Over Knives Global Flavors by Brian Wendel and Darshana Thacker
The Home Bar: A Guide to Designing, Equipping & Stocking Your Own Bar by Henry Jeffreys
Cooking with Nonna: A Year of Italian Holidays: Over 100 Classic Holiday Recipes from Italian Grandmothers by Rossella Rago
Instantly Sweet: 75 Desserts and Sweet Treats from Your Instant Pot or Other Electric Pressure Cooker by Barbara Schieving and Marci Buttars
The Complete Cookbook for Young Chefs: 100+ Recipes That You'll Love to Cook and Eat! by America's Test Kitchen Kids
The Essential Indian Instant Pot Cookbook: Authentic Flavors and Modern Recipes for Your Electric Pressure Cooker by Archana Mundhe
Food52 Cook in the Blank: The Fun, Easy Game That Takes You from Zero to Dinner by Amanda Hesser and Merrill Stubbs – perfect gift for the foodie's stocking this holiday
Simply Bento: Delicious Box Lunch Ideas for Healthy Portions on the Go by Yuko Yagi and Noriko Yura
Little Everyday Cakes: 50+ Perfectly Proportioned Confections to Enjoy Any Day of the Week by Candice Floyd – unique recipes for quick treats
Instant Loss Cookbook: Cook Your Way to a Healthy Weight with 125 Recipes for Your Instant Pot®, Pressure Cooker, and More by Brittany Williams
Air Fry Every Day: Faster, Lighter, Crispy, Now by Ben Mims
Provisions: The Roots of Caribbean Cooking by Michelle Rousseau and Suzanne Rousseau
Vegetarian Indian Cooking with Your Instant Pot: Quick, Easy, Healthy Meals Featuring All of the Flavors of India by Manali Singh
Mississippi Vegan: Recipes and Stories from a Southern Boy's Heart by Timothy Pakron
The Complete Milk Street TV Show Cookbook (2017-2019): Every Recipe from Every Episode of the Popular TV Show by Christopher Kimball
Five Seasons of Jam by Lillie O'Brien – previously released in UK
The Comfort Food Mash-Up Cookbook: 80 Delicious Recipes for Reimagining Your Favorite Dishes by Dan Whalen
The Georgian Feast: The Vibrant Culture and Savory Food of the Republic of Georgia by Darra Goldstein (25th anniversary reprint)
The Burn Cookbook: An Unauthorized Parody of Mean Girls in a Cookbook by Jonathan Bennett and Nikki Martin
Cake!: 103 Decadent Recipes for Poke Cakes, Dump Cakes, Everyday Cakes, and Special Occasion Cakes Everyone Will Love (RecipeLion) by Addie Gundry
Instant Indian: Classic Foods from Every Region of India Made Easy in the Instant Pot by Rinku Bhattacharya – will have a promotion soon on this title from one of my favorite bloggers
Cook's Illustrated Revolutionary Recipes: Groundbreaking Recipes That Will Change the Way You Cook
Canada
Set for the Holidays with Anna Olson: Recipes for Bringing Comfort and Joy: From Starters to Sweets, for the Festive Season and Almost Every Day by Anna Olson is an inspiring and practical collection of the author's favorite festive recipes and menus, to add sparkle to all of your holiday celebrations. Events
Seven Seasons on Stowel Lake Farm: Stories and Recipes That Nourish Community tells the story of a multi-layered, evocative exploration of life on a sustainable organic farm that has been at the forefront of North America's slow living and local eating movements. Stunning photographs and transporting descriptions of nature feature alongside mouthwatering yet uncomplicated recipes and crafting tips. This book just arrived and it beautiful and inspirational.
For the Love of Cheese: Recipes and Wisdom from the Cheese Boutique by Afrim Pristine will teach you the basics of more than 55 cheeses. You'll learn about various kinds of milks, the best ways to store cheese, how to pair different cheeses with different beverages, and how to create the cheese board of your dreams. And with his signature sense of humor and warmth, Afrim offers 60 easy and enticing recipes for Breakfast, Lunch, Dinner, Dessert, Snacks, and a bonus chapter called Low-Risk, High-Reward, for those times when you're looking to simply eat cheese with the perfect accompaniment. Alongside Afrim's best dishes are 20 cheesy masterpieces from the culinary world's top chefs – everyone from Daniel Boulud, Claudio Aprile and Rob Gentile to Chuck Hughes, Anna and Michael Olson, Bob Blumer and more.
Atelier by Marc Lepine is a celebration of a restaurant that has reinvigorated the fine-dining culture in Canada. It begins with "Origins," which traces Lepine's expansive career – from his relationship with food at an early age to his formal training in Europe and, eventually, the U.S. at Michelin-starred Alinea to the opening of Atelier. This book is part of our EYBDigital Program, buy the book before December 31st and you will receive digital access to the full book on EYB. For more information see our EYBD Page.
On Boards: Simple and Inspiring Recipes and Ideas to Share at Every Gathering by Lisa Dawn Bolton shares 50 ideas for instantly accessible boards, all with effortless "impromptu" entertaining in mind. With chapters on Everyday Boards, Special Occasion Boards, Seasonal Boards, and Boards from Around the World, you will find inspiration for every gathering, large or small.
The Scent of Pomegranates and Rose Water: Reviving the Beautiful Food Traditions of Syria by Habeeb Salloum and his daughters Leila Salloum Elias and Muna Salloum is a beautiful book that provides a succinct window into the dining tables of eighteenth and nineteenth-century Syria, featuring many delectable, heart-healthy recipes that have never before been published in English. The book also provides a poignant window into Syrian culture and everyday life then and now bound together by ageless and truly beautiful food traditions. Habeeb recently told me that he has been awarded the Governor General of Canada's Meritorious Service Medal for 2018 for his contributions to Canadian history which includes sociological, immigration, history and food culture. Very well done.
Best of Bridge Weekday Suppers: All-New Easy Everyday Recipes by Emily Richards and Sylvia Kong serves up 175 recipes that are easy enough for our busy modern lives, are delicious and nourishing as always, and are perfect for sharing with family and friends.
Uncomplicated: Taking the Stress Out of Home Cooking by Claire Tansey is an indispensable cookbook that introduces a happier, easier way to get a homemade dinner on the table and proves that it doesn't have to be difficult to be delicious.
The Last Schmaltz: A Very Serious Cookbook by Anthony Rose is the debut cookbook of Toronto's King of Comfort Food. A conversation about the food and restaurant scene in Toronto isn't complete without mention of Anthony Rose. Anthony's dishes have consistently made waves in the culinary community. Now, in his first cookbook, Anthony has teamed up with internationally-renowned food and travel writer Chris Johns to share his most famous recipes and stories.
Earth to Table Every Day: Cooking with Good Ingredients Through the Seasons by Jeff Crump and Bettina Schormann is a collection of 140 simple, everyday recipes, full of familiar ingredients and vibrant flavours – peppered throughout with inspiring stories and gorgeous photography.
United Kingdom
Skillet: Over 70 Delicious One-Pan Recipes by Anna Helm-Baxter contains a collection of quick recipes, all easily achieved within one pan. The flavorsome dishes incorporate simple ingredients with straightforward steps, making them incredibly easy to pull together at any time of the week.
30-Minute Vegetarian: 100 Green Recipes to Prep in 30 Minutes or Less by Ylva Bergovist explores the virtues of living and eating green. The concept is simple, ease your way into a mostly or full vegetable-forward diet by cooking dishes that are quick to prepare and impossible to resist.
Bread and Butter: History, Culture, Recipes by Grant Harrington and Richard Snapes and Eve Hemingway is a celebration of a divine partnership and a love letter to two glorious, artisanal products that have graced our tables for centuries. The book delves deeply into the history and culture behind the bread and butter partnership, taking a global overview that brings us to the present day. It also shares 40 outstanding recipes that celebrate the best of both bread and butter.
Chefs Host Christmas Too: A Cook's Guide to Blitzing the Holiday Season by Darren Purchese delivers over 75 fresh, fun, lighthearted and accessible recipes. All of the classics are given chef-y touches to elevate them to true gourmet events, and Darren also includes some more unusual ideas to surprise and impress your guests. This title is being released in the AU as well.
ScandiKitchen Christmas: Recipes and traditions from Scandinavia by Bronte Aurell show you how to celebrate your Christmas Scandi-style by sharing her delicious recipes and family traditions with you.
The Long and the Short of Pasta: A Collection of Treasured Italian Dishes by Giancarlo Caldesi and Katie Caldesi shares the couple's favorite pasta recipes culled from their myriad titles. If you are unfamiliar with the husband and wife duo's work this is a perfect book to introduce you to their world. A promotion will be coming soon.
Asma's Indian Kitchen: Home-Cooked Food Brought to You by Darjeeling Express by Asma Khan shares recipes and stories of the Darjeeling Express which began as a dinner for 12 guests at home – Indian food, lovingly cooked from family recipes going back generations. The recipes in this book are homage to Asma's royal Mughlai ancestry and the busy streets of Kolkata. The kitchen at Darjeeling Express is run by an all-women team and champions home-style food cooked with passion. The recipes are split between simple mid-week meals for two, family feasts for quick and easy cooking with less spice, feasts for friends for when you want to show off a little and celebratory feasts. Many of the recipes are vegetarian and feature classic feasts such as mattar paneer (pea and paneer curry), aloo dum (spicy potatoes) and raan (a spiced leg of lamb) alongside lesser-known recipes unique to Asma's royal family.
Bangkok Thai: The Busaba Cookbook by Busaba takes everything the restaurants legions of fans love about Thai cookery and makes it available to the amateur chef. The book offers 100 recipes ranging from salads and soups to stir-fries, wok noodles, curries and chargrills, as well as Asian-inspired cocktails and desserts. And it's all achievable without having to locate specialist food shops; the book has been developed specifically with home cooks in mind, and along with easy to obtain ingredients offers shortcuts and hacks to help recreate the tastes of South-East Asia with as little fuss and as much enjoyment as possible.
Posh Sandwiches: Over 70 Recipes, from Reubens to Banh Mis by Quadrille showcases the ultimate "grab and go" meal, with more than 70 recipes celebrating this versatile, tasty staple of menus everywhere. I love the Posh collection of cookbooks (the first six titles) as they deliver great options for everyday meals.
LEON Happy One-pot Cooking by Rebecca Seal and John Vincent shares a collection of more than 100 fuss-free, full-of-flavour recipes for main course dishes that you can create with only one cooking pot, pan or baking tray.
Pies and Tarts: For All Seasons by Annie Rigg features 100 pies and tarts, themed by size: individual tartlets and handheld pies, medium ones for lunch and dinner, and big, celebratory pies for larger gatherings. Sweet and savory recipes for every season, and ideas for super decorative pastry-work as popularized on Instagram. Separate recipes for doughs and crusts made with a variety of flours are also included in this stunning collection.
The Nordic Baking Book by Magnus Nilsson delves into all aspects of Nordic home baking – modern and traditional, sweet and savory – with recipes for everything from breads and pastries to cakes, cookies, and holiday treats. No other book on Nordic baking is as comprehensive and informative. Nilsson travelled extensively throughout the Nordic region – Denmark, the Faroe Islands, Finland, Greenland, Iceland, Norway, and Sweden – collecting recipes and documenting the landscape. The 100 photographs in the book have been shot by Nilsson – now an established photographer, following his successful exhibitions in the US. Please remember Eat Your Book members receive 30% off Phaidon titles when using the link provided. Events
A Very Serious Cookbook: Contra Wildair by Jeremiah Stone, Fabián von Hauske and Alison Roman is the story of two places beloved by chefs and foodies worldwide – Lower East Side tasting-menu restaurant Contra, and its more casual sister, Wildair. The book exudes the spirit of collaboration and exploration that inspires the chefs' passionately seasonal cooking style, boundary-pushing creativity, and love of natural wine. Narratives explore how and why they developed their signature dishes – many of which are ideal for creative home cooks – and are full of their distinctive wit and personality. Please remember Eat Your Book members receive 30% off Phaidon titles when using the link provided. Events
Vegetables All'Italiana by Anna Del Conte shares classic recipes such as insalata Caprese, Parmigiana di melanzane, courgette fritters, and squash ravioli with sage butter to more adventurous dishes such as tomato cappuccino. While Anna embraces classic Italian flavors, she ensures that the vegetable in the dish is at the heart of each recipe in her signature style.

Copenhagen Food: Culture, Tradition and Recipes by Trine Hahnemann is an incredible title that shares the authors love of her hometown. Find our more in our promotion and enter our giveaway. This book is part of our EYBDigital Program, buy the book before December 31st and you will receive digital access to the full book on EYB. For more information see our EYBD Page. Events.
Eat at the Bar: Recipes Inspired by Travels in Spain, Portugal and Beyond by Jo Gamvros and Matt McConnell is first a cookbook, sharing 55 recipes inspired by local farmers, providores, fishmongers and suppliers, and underpinned by the flavors Melbourne author Matt McConnell continues to cook with today: garlic, pimento, salt and the best olive oil. The line-up is a best of the best from more than 10 years of Matt's respected repertoire of tapas and raciones at his Melbourne bar and restaurant The Bar Lourinha Project. The book, like the bar, makes readers feel at once at home and familiar – even if they have not ever ventured to the city spot beloved for its food, booze, collectors' feel and old-fashioned hospitality.
An Anarchy of Chilies
by Caz Hildebrand is a reference book that introduces the nuances and versatility of 100 members of the chili family in lively four-color illustrations. This volume presents everything the aspiring chef or gardener needs to help them harness the heat.
Rosemary Shrager's Cookery Course: 150 Tried & Tested Recipes to be a Better Cook
by Rosemary Shrager promises to teach the reader classic principles and skills in order to develop as a cook, recipe-by-recipe. Learn how to poach a perfect egg, make the creamiest béchamel sauce, knead a light and fluffy white loaf, bake a warming chicken and potato pie from scratch. With Rosemary's guidance and delicious dishes along the way, this is the most enjoyable way to learn to cook.
Other titles of interest include:
New Zealand
A Free Range Life: Together by Annabel Langbein and Rose Langbein brings together Annabel's years of kitchen wisdom and commitment to garden-to-table eating, with daughter Rose's youthful enthusiasm for living and cooking sustainably and affordably. Find out more in our promotion and enter to win a copy.
La Boca Loca: Mexican Cooking for New Zealanders by Lucas Putnam and Marianne Elliot shares recipes from the acclaimed Wellington restaurant, one of New Zealand's best Mexican taquerias. For more information on this title, and to enter our giveaway, see our promotion post. The publisher is providing a $15 reduction in freight charges for orders outside of New Zealand. This book is part of our EYBDigital Program, buy the book before December 31st and you will receive digital access to the full book on EYB. For more information see our EYBD Page.
My Indian Kitchen: Delicious Recipes for New Zealand Cooks by Ashia Ismail-Singer features well-known traditional Indian dishes alongside a range of exciting, new Indian tastes and textures, all of which are easily made by home cook. For more information on this title, and to enter our giveaway, see our promotion post. The publisher is providing a $15 reduction in freight charges for orders outside of New Zealand. This book is part of our EYBDigital Program, buy the book before December 31st and you will receive digital access to the full book on EYB. For more information see our EYBD Page.
Francesca's Italian Kitchen by Francesca Voza and James Stapley shares approximately 80 recipes spanning pasta, pizza, antipasti, and mains such as lamb shoulder ragu, and roasted pork hock with a cannellini bean salad from the well-known restaurant. There are also fabulous dolci (desserts) and tempting cocktails. Gorgeous spreads of photos taken in the Wanaka area are included.
The Village Table: Recipes and Stories from Matakana is more than a cookbook – it's an invitation into the Matakana community, and a treasured keepsake. With over 130 recipes ranging from family favourites to the signature dishes of renowned local chefs, the mouth watering flavours and gastronomic tales will delight every foodie. The book has been produced entirely by a group of dedicated volunteers, with recipes submitted from our community. All profits go to Matakana School.
Lands of the Curry Leaf: A Vegetarian Food Journey from Sri Lanka to Nepal by Peter Kuruvita shares over 100 vegetarian and vegan recipes that take us on a culinary journey of discovery through the subcontinent – from Bhutan, Nepal and Afghanistan to India, Pakistan, Bangladesh and his home country of Sri Lanka. All the dishes in this deeply personal collection, spiced with the flavours of Peter's life and travels, reflect the diversity of the regions, their legendary hospitality, their energy and excitement, extraordinary landscapes and rich history.
Meat & Three by Kathy Paterson delivers a feast of delicious seasonal dishes. Over 75 recipes, ranging from classics with a twist to fresh ideas for barbecues, vegetables and salads, provide year-round cooking inspiration. There's even a collection of mouth-watering desserts to savour.
Better than a Bought One by Jo Seagar shows ordinary Kiwis how they can put on great celebration events with minimum effort and maximum effect. From a baby shower to a 21st, an office shout to a winter dinner party, from a high tea to a wedding, Jo gives great recipes and tips so you can celebrate in style, without breaking the bank. There's even a chapter on holding a winter bonfire party for Matariki, and no celebrations book would be complete without Christmas – but this one is a Kiwi Christmas at the beach!
Australia
Smith & DELI-cious: A Deli (That Happens to be Vegan) by Shannon Martinez and Mo Wyse have delivered another collection of recipes that celebrates delicious plant-based food the way it should be: big, bold and flavorful. This title follows their successful, Smith & Daughters: A Cookbook (That Happens to Be Vegan) (review and preview). Don't be alarmed as you go through the book and see "bacon" without the "vegan" modifying it. The authors write vegan cookbooks and having to identify each ingredient as vegan seems redundant.
The Cook's Apprentice: Tips, Techniques and Recipes for New Foodies by Stephanie Alexander is the essential teaching cookbook for the younger cook who's just starting out. This wonderful book is full to the brim with everything new foodies need to know to become relaxed and confident in the kitchen.
Cellar Bar by Guy Grossi shares all your favourite classic Italian recipes from Melbourne's beloved institution. The Cellar Bar, a Melbourne institution since the 1950s, has always been synonymous with Italian dining. The place where many had their first mouthful of spaghetti bolognese, it's long been the meeting point for Melbourne society and one of the reasons dining out has woven itself into the fabric of this wonderful city.
Supercharge Your Gut (Supercharged Food Series): 100+ Recipes from the Bestselling Author of Heal Your Gutby Lee Holmes is one of our EYBD titles. Eat your way to better gut health, increased energy and happier moods. The research is in and the facts are undeniable: the gut has an immense influence over our health – directly impacting immunity, weight, sleep, mood and overall wellbeing. Yet many of us race through life ignoring this incredible ecosystem, until something wakes us up. The good news is that healing and maintaining a healthy gut is not difficult or time consuming. This simple two-day maintenance plan is supported by deliciously nourishing recipes, handy tips and information to enable you to enjoy the countless benefits of a happy, healthy gut, for life. This book is part of our EYBDigital Program, buy the book before December 31st and you will receive digital access to the full book on EYB. For more information see our EYBD Page.
Super Natural: 100 Easy Plant-Based Recipes by Tobie Puttock brings you 100 recipes for a reliable repertoire of weekday and weekend meals that are free of meat, fish, dairy and eggs. Easy and satisfying, this is naturally healthy food that just happens to be vegan – from adaptations of classic favourites such as banana bread, shepherd's pie and chocolate brownies, to recipes inspired by Tobie's travels and clever new ways of using everyday ingredients.
Winter: Warm Recipes for Cold Nights by Louise Franc is a comprehensive collection of 140 classic and modern winter recipes collected from around the world that promises to keep you warm on cold nights. Another stunning title filled with comforting dishes and beautiful photographs.
The Catalan Kitchen: From Mountains to City and Sea–Recipes from Spain's Culinary Heart by Emma Warren is a celebration of one hundered authentic and traditional dishes from Spain's culinary heart. I am a huge fan of Smith Street Books' titles. They are brilliantly photographed and are filled with comforting dishes.
The Broadsheet Italian Cookbook: Recipes from Australia's Best Restaurants, Cafes, and Bars is the latest offering from the Broadsheet team. This series of books are stunningly beautiful and every time one is published, a dear friend gifts me a copy. I can't wait to get my hands on this book!
From the Earth: World's Great, Rare and Almost Forgotten Vegetables by Peter Gilmore is a celebration of approximately 50 unique and exotic heirloom vegetables and plants through the seasons. Some the author grows himself in his experimental home garden, while others come from suppliers he has developed close and lasting relationships with over his 15 years as executive chef at Quay (cookbook by the same name: Quay) restaurant in Sydney, Australia. Peter has several other beautiful titles under his belt.
Flour + Stone by Nadine Ingram shares the author's signature recipes, all carefully explained and rigorously tested for the home kitchen. Flour and Stone is a petite bakery in inner-city Sydney with a large and devoted following for its pannacotta lamingtons, flaky croissants, chewy cookies, dreamy cakes and delectable pastries of every kind. I was above to review an electronic copy of this beautiful book and immediately set about ordering it for myself. Stunning book for the baker in your life. Events
Modern Baking by Donna Hay contains page after page of decadence. 250 recipes for cake, biscuits and every imaginable sweet treat await you here. This book is one of our selections for the Eat Your Books Cookbook Club. This is a must-have title for the baker being released in the US, UK and AU.
Chefs Host Christmas Too: A Cook's Guide to Blitzing the Holiday Season by Darren Purchese delivers over 75 fresh, fun, lighthearted and accessible recipes. All of the classics are given chef-y touches to elevate them to true gourmet events, and Darren also includes some more unusual ideas to surprise and impress your guests. This title is being released in the AU as well.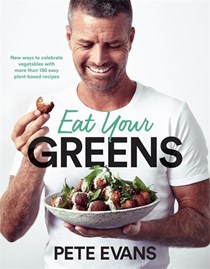 Eat Your Greens: New Ways to Celebrate Vegetables with Over 130 Plant-Based Recipes by Pete Evans makes eating green easy with more than 130 mouth-watering dishes that take veggies from sides to stars. Even the pickiest eater will be won over by crispy carrot fritters with garlicky yoghurt dipping sauce, oh-so-simple sweet potato waffles topped with guacamole and a fried egg or the oozy deliciousness that is eggplant parmigiana.