October 2014 Cookbook Roundup
October 29, 2014 by Susie
Every month Susie Chang reviews new cookbook releases and notes trends in the United States. And she may also occasionally throw in a review of a "not-quite cookbook." And for our non-U.S. members, Jane and Fiona provide similar reviews for new Canada, U.K., Australia, and New Zealand releases.
US
Whatever else this month may turn out to be, it's a monumental one for bakers. Dorie Greenspan, Rose Levy Beranbaum, and Peter Reinhart ALL have books coming out, so go ahead and spring for that 25-pound bag of flour you've been eyeing at Costco. Big players on the TV, restaurant, and blog scene are back, as well as the magazine-based producers. This is just a tiny fraction of what's out there as the cookbook season truly hits its stride. By the way, $40 is the new $35 – many new hardcovers are now reaching this as a standard price point.


The Baking Bible, by Rose Levy Beranbaum: A lifetime of expertise from RLB, as her fans call her. A handpicked selection of her best cakes, breads, etc. We're happy to report that we have a complete index of RLB's recipes from each of her books, her blog, and other sources. View the calendar of events for information on Rose's book tour.
Baking Chez Moi: Recipes from My Paris Home to Your Home Anywhere, by Dorie Greenspan: French home baking is simple! says Dorie. Dozens of teatime sweets you don't have to be a pastry chef to pull off. Dorie is also fully indexed on EYB, and we've got her book tour on our calendar of events. (Enter our contest for your chance to win a copy of Baking Chez Moi, and check out Dorie's charming EYB interview.)
Bread Revolution: World-Class Baking with Sprouted and Whole Grains, Heirloom Flours, and Fresh Techniques, by Peter Reinhart: The venerable mad monk of bread tells you everything you need to know about grape seeds and emmer.
Baked Occasions by Matt Lewis and Renato Poliafito: The self-proclaimed Magnum Opus from the BAKED bakery duo. Learn more about the book in our author interview, and enter our contest for your chance to win a copy of the book. You can find out whether the authors' book tour will be near you on our cookbook event calendar.
Saveur: The New Classics Cookbook: More than 1,000 of the world's best recipes for today's kitchen by the editors of Saveur: Saveur combs the archives for international favorites once featured in the magazine.
The Cook's Illustrated Meat Book: The Game-Changing Guide that Teaches You How to Cook Meat and Poultry with 425 Bulletproof Recipes, by the editors of Cook's Illustrated, and The America's Test Kitchen New Family Cookbook: Actually, the old family cookbook only came out four years ago, but the folks at ATK are gluttons for self-reinvention. The family cookbook is just as "bulletproof" as the meat book, but maybe a little less macho.
The Pollan Family Table: The Best Recipes and Kitchen Wisdom for Delicious, Healthy Family Meals by Corky Pollan, Lori Pollan, Dana Pollan and Tracy Pollan: Less well-known but just as omnivorous, 4 relations of Michael Pollan set an example at table.
Make It Ahead: A Barefoot Contessa Cookbook by Ina Garten: Ina makes cooking even easier. Maybe the next book will be "The Barefoot Contessa Calls For Takeout!" Catch Ina on tour; see the calendar for dates & locations.
Marcus Off Duty: The Recipes I Cook at Home by Marcus Samuelsson: Even more wildly eclectic and globetrotting than usual for Samuelsson, but a little more home cook-friendly. Check the calendar of events for dates & locations of Samuelsson's book tour.
Plenty More: Vibrant Vegetable Cooking from London's Ottolenghi, by Yotam Ottolenghi: This year's cookbook from possibly the most prolific chef-entrepreneur around today is already a big hit in the U.K. and now hits U.S. bookstores.
How to Cook Everything Fast by Mark Bittman – Pressed for time? Bittman's got your back with shortcuts and quick recipes. Enter our contest for your chance to win a copy of the book, and check out the calendar of events for Bittman's tour information. With this book, Bittman's full recipe index on EYB tallies over 17,000 – an impressive statistic!
The Vegetarian Flavor Bible: The Essential Guide to Culinary Creativity with Vegetables, Fruits, Grains, Legumes, Nuts, Seeds, and More, Based on the Wisdom of Leading American Chefs by Karen Page: Page tackles the content and husband Andrew Dornenburg turns to photography in a continuation of their successful series of meta-cookbooks, this time without the meat. Enter our contest for your chance to win a copy of the book and learn what inspired it. Karen's US book tour is also in progress.
The Kitchn Cookbook: Recipes, Kitchens & Tips to Inspire Your Cooking, by Sara Kate Gillingham and Faith Durand: Not-too-hard recipes and a punchy format enliven this volume, but the real draw is the drool-worthy interiors – gleaming kitchens that will either inspire or depress you. This is another cookbook you can enter to win! Read Faith Durand's author interview, too. The Kitchn is indexed, click here to add it to your Bookshelf.
The Slanted Door: Modern Vietnamese Food, by Charles Phan. Did you find Phan's 2012 home-cooking book delicious but super-fussy? Try the restaurant version! You can enter our contest to win a copy of this cookbook too!
My Perfect Pantry: 150 Easy Recipes from 50 Essential Ingredients by Geoffrey Zakarian: Think there's nothing to eat in the house? Think again! Zakarian goes Iron Chef on your pantry.
How to Roast by Michael Ruhlman: The first in a promised series, this how-to book offers practical advice along with detailed photos. What's even better, it's another cookbook you have a chance of winning in our contest! For a sneak peek, check out an excerpt from the book, and view the calendar to see tour information.
America Farm to Table by Mario Batali and Jim Webster: Bestselling author and world-renowned chef Mario Batali pays homage to the American farmer – from Maine to Los Angeles – in stories, photos and recipes. Batali is making a limited stop tour – find out where in the event calendar.
Joy the Baker: Homemade Decadence by Joy Wilson – Another baking book in a month full of them, this one from the author of the highly-rated EYB-indexed blog Joy the Baker. The cookbook is packed with 125 of Joy's favorite, super easy, most over-the-top, totally delicious treats.
Twelve Recipes by Cal Peternell – In this dazzling, full color cookbook and kitchen manual, the chef of Alice Waters' Chez Panisse offers basic techniques and essential recipes for the home cook. Coming soon: a contest for your chance to win a copy – keep checking the blog for information. Also, see where Cal is headed on his book tour.
Dominique Ansel: The Secret Recipes: From the genius who brought us the cronut. Ansel recalls tales of working hard for Daniel Boulud and the thinking outside the box that led to the invention of his famous confection. See if Dominique is coming to your town – see the dates & locations for his book tour.
Mallmann on Fire by Francis Mallmann and Peter Kaminsky: The passionate master of the Argentine grill takes us grilling in magical places.
Heritage by Sean Brock: With a drive to preserve the heritage foods of the South, Brock cooks dishes that are ingredient-driven and reinterpret the flavours of his youth in Appalachia and his adopted hometown of Charleston. See the dates and locations for Brock's tour on our calendar of events.
Alexander Gauthier: Chef, La Grenouille: Since 2003, Alexandre Gauthier has been the chef at La Grenouillere, a sixteenth-century farmhouse by the river Canche. There, he creates a highly personal cuisine, a snapshot of every season. Through this book, he offers a hundred of his culinary creations to read, to cook, to consider.
The Big Book of Sides: More than 450 Recipes for the Best Vegetables, Grains, Salads, Breads, Sauces, and More by Rick Rodgers: If you're ever stumped about what to make to accompany the main course, you should be able to find an answer here. See if Rick Rodgers will be in your area on his book tour.
Mastering My Mistakes in the Kitchen by Dana Cowin: An engaging cookbook from the longtime editor-in-chief of Food & Wine magazine, in which the first lady of food spills the secrets of her culinary ineptitude, while learning-finally-to cook.
Blue Chair Cooks With Jam & Marmalade by Rachael Saunders: Building on the success of the Blue Chair Jam Cookbook, Rachel's new book is a guide to using preserves in cooking as well as an exciting exploration of flavors and ingredients. Rachel's on tour; check out the calendar of events for information.
International Night by Mark and Lizzie Kurlansky: This cookbook sprang from a weekly tradition of Mark spinning a globe. Wherever his daughter's finger landed became the theme of the dinner.
My Little French Kitchen: More than 100 Recipes from the Mountains, Market Squares, and Shores of France by Rachel Khoo: Follow-up to Khoo's adorable "Little Paris Kitchen," this time with a pan-Gallic regional focus. The UK edition was published last year.
A Kitchen in France: A Year of Cooking in My Farmhouse by Mimi Thorisson: French TV features its own Rachael Ray, in a to-die-for, centuries-old, immaculate farmhouse.
Edible French: Tasty Expressions and Cultural Bites by Clotilde Dusoulier: Francophiles have many choices this month. Here, author of the indexed blog Chocolate and Zucchini delves into the history and meaning of fifty of the French language's most popular food-related expressions. This is yet another author for which we have a complete index of all recipes.
French Regional Food by Joël Robuchon and Loic Bienassis: Minute region-by-region survey of a country and its gastronomic obsessions.
My Portugal by George Mendes: The chef and owner of Michelin-starred Aldea introduces us to the world of Portuguese cuisine through a bevy of recipes for foods ranging from fresh seafood and savory meats to crisp vegetables.
Indian for Everyone by Anupy Singla: Unlike other Indian cookbooks, Singla has embedded different preparation styles and ingredients into every recipe including adaptations for making a meal vegetarian, vegan, or gluten-free, as well as alternatives for the slow cooker. Check out the calendar of events for dates & locations of Singla's book tour.
A New Napa Cuisine by Christopher Kostow: The debut cookbook by Chef Christopher Kostow of The Restaurant at Meadowood. Kostow discusses the transformative effect that the Napa Valley has had on his perception of cooking and craft.
Cocina Tropical by Jose Santaella: For adventurous mainland cooks in pursuit of exotic flavors, this book offers exciting new territory, and for Puerto Rican descendants everywhere, it pays tribute to the beloved homeland.
Mediterranean Vegetarian Feasts by Aglaia Kremezi: Kremezi returns to her roots with fresh, healthy, easy-to-make recipes exploring the traditional plant-based foods of the Mediterranean.
Jewish Soul Food: From Minsk to Marrakesh, More Than 100 Unforgettable Dishes Updated for Today's Kitchen by Janna Gur: Classics with staying power from all over the diaspora.
How to Eataly by Eataly: Eataly's team of experts, including Mario Batali and Lidia Bastianich, covers everything you need to know about Italian food.
At Home in the Whole Food Kitchen: Celebrating the Art of Eating Well by Amy Chaplin: A lifestyle-y, airy, organic book that is like going on a trip to Whole Foods between hard covers.
My Best: Alain Ducasse
My Best: Eric Ripert
My Best: Daniel Boulud
My Best: Pierre Hermé

These are among the world's most celebrated chefs, the luminaries who changed the landscape of fine dining. Here are the dishes of their careers, the distinctive plates that made them household names. From Ducasse's famous vegetable "cookpot" and Hermé's ispahan to Ripert's bluefin tuna and Boulud's sea bass, each volume in My 10 Best offers a master's career-defining 10 recipes, complete with step-by-step, illustrated directions designed for the home cook.
Fresh & Fermented: 85 Delicious Ways to Make Fermented Carrots, Kraut, and Kimchi Part of Every Meal by Julie O'Brien and Richard J. Climenhage: Firefly Kitchens in Seattle wants to convert you to the glories of fermentation, with all the kraut you ever wanted.
Love Me, Feed Me: Sharing with Your Dog the Everyday Good Food You Cook and Enjoy, by Judith Jones: Well, it's not like editing Julia Child, but if you're Judith Jones you can pretty much publish any cookbook you want to.
UK
Mexico: The Cookbook by Margarita Carrillo Arronte: The first truly comprehensive bible of authentic Mexican home cooking, written by a living culinary legend, this book features an unprecedented 700 recipes from across the entire country, showcasing the rich diversity and flavors of Mexican cuisine. The book is published in the USA this month too. See our calendar for her tour dates.
Patisserie Made Simple by Edd Kimber: The third book from the winner of The Great British Bake Off. In this books Edd demystifies French cakes – guiding you through the techniques with step-by-step photographs.
Bistronomy: French Food Unbound by Katrina Meynink: The Bistronomy movement is led by young chefs who choose lower prices and a relaxed atmosphere rather than expensive fixtures and stuffiness. This dynamic book captures the vital elements of Bistronomy – the democratic spirit of generous, affordable hospitality, and the imaginative reworking of classic fare built on quality ingredients and technique. There will be a giveaway for this book soon.
Fabulous Family Food by Nadia Sawalha: Nadia understand the time pressures that make it hard to get dinner on the table every night. Her recipes are practical and stress-free and tested on her own family.
Spice at Home by Vivek Singh: Vivek Singh's simple recipes for spice at home are a brilliant marriage between Indian spicing and Western culinary styles. One of the UK's top Indian chefs, Vivek adds spice for a modern twist on traditional dishes.
Sweet Envy by Alastair Wise and Teena Kearney-Wise: Evoking childhood memories of sweetie shops and ice-cream parlours, Sweet Envy is full of tempting recipes that combine textures, flavours and premium ingredients – all with a modern twist. This is also published in Australia this month.
Primrose Bakery Christmas by Martha Swift: The Primrose Bakery has been bringing an extra bit of twinkle to their Christmas baking for over a decade and in this book reveal their unique twists and exciting reinventions of traditional Christmas treats, as well as all-new recipes to breathe fresh life into your festive baking repertoire.
Do Ahead Christmas by James Ramsden: The festive season is when most of us need a bit of help in the kitchen. This is where James Ramsden's 'do-ahead' approach to cooking comes into its own, allowing the cook to enjoy being with their guests instead of stuck in the kitchen.
The Great British Bake Off: Christmas by Lizzie Kamenetzky: The ultimate Bake Off Christmas collection with all of Paul Hollywood's and Mary Berry's Christmas masterclass recipes. Also includes new bakes from all four winners, Edd Kimber, Jo Wheatley, John Whaite and Frances Quinn, plus other wonderful Bake Off contestants.
Paul Hollywood's British Baking: And another GBBO spin-off book, this time from one of the judges. The names alone should pique your interest – Bakewells, Bannocks, Cornish Fairings, Dingle Pies, Welsh Cakes, Yorkshire Parkin and more.
Duck & Waffle by Daniel Doherty: Duck & Waffle has been one of the most talked-about restaurant openings in recent years – it's London's only upscale 24-hour restaurant, serving an average of 4,000 customers a week. Daniel's modern take on European cuisine showcases his culinary diversity, with an emphasis on local, rustic, seasonal and sustainable British ingredients.
Never Trust a Skinny Italian Chef by Massimo Bottura: A tribute to Bottura's twenty-five year career and the evolution of Osteria Francescana, his three Michelin star restaurant based in Modena, Italy. Divided into four chapters, each one dealing with a different period, the book features 50 recipes and stories explaining Bottura's inspirations. Also published in the USA this month.
French Regional Food by Joël Robuchon and Loïc Bienassis: Drawing on twenty years of research, this book explores the French culinary landscape as never before – defining regions by their specific culinary identity and practice rather than sticking to today's formal administrative divisions.
A Year in 120 Recipes by Jack Monroe: Jack Monroe has exploded onto the British cooking scene. She started with a blog A Girl Called Jack, where she created resourceful recipes with very little money. This then led to a Guardian column and her first cookbook, A Girl Called Jack, which was a huge hit. Now she returns with her second book, still focusing on cooking on a budget, but with a seasonal slant.
Ireland
Irish Countrywomen's Association Book of Tea and Company: The women of the ICA give you their favourite old-fashioned recipes-all to be enjoyed at teatime.
A Simply Delicious Christmas by Darina Allen: A 25th anniversary reissue of the classic Christmas cookbook, revised and updated for modern tastes. The traditional, much-loved recipes are still there too.
Canada
J.K.: The Jamie Kennedy Cookbook: Kennedy is a chef at the forefront of Canada's farm-to-table, slow food and local food movements. In this celebration of Canadian food, JK's philosophy of simplicity and pleasure shines through. Check for his tour dates.
Made in Quebec: A Culinary Journey by Julian Armstrong: Quebec has a cuisine firmly based on French foundations, but blended and enriched over the years by the cooking styles of a variety of immigrant groups, initially British and American, more recently Italian, Greek, Middle Eastern and Asian. This book is a comprehensive celebration of Quebecois cuisine.
Grow What You Eat, Eat What You Grow by Randy Shore: Author of "The Green Man" column in the Vancouver Sun, he spent five years teaching himself how to grow food for his family and then how to use the resulting bounty to create imaginative and nourishing meals the year round. Randy reveals the secrets to creating and maintaining a fully functioning vegetable garden and then shows how to showcase your bounty with delicious, nutrient-packed recipes.
Tin Fish Gourmet by Barbara-Jo McIntosh: Discover how to transform everyday canned seafood into stylish, delicious dishes in this cookbook that features innovative recipes for not only tinned salmon and tuna but clams, oysters, shrimp, crabmeat, sardines, anchovies, mackerel, and more. The author owns the cookbook store Barbara-Jo's Books to Cooks. (Read the EYB profile of Books to Cooks.)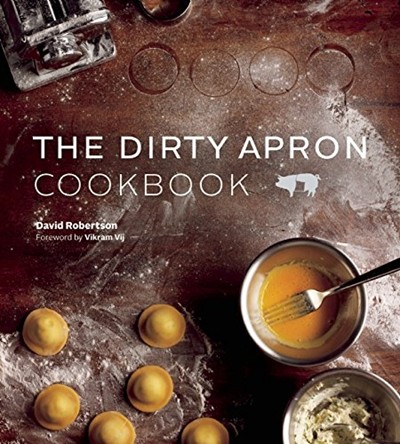 The Dirty Apron Cookbook by David Robertson: The Dirty Apron Cooking School in Vancouver caters to a range of students – both beginners and more experienced cooks – looking to come away with delicious menus and more confidence in the kitchen. The Dirty Apron Cookbook brings together the best of these recipes along with many of the tips and tricks shared in the school's classes.
Australia
What Katie Ate: At the Weekend by Katie Quinn Davies: Katie takes favourite recipes from her successful blog (indexed on EYB), along with many never-seen-before. Her beautifully photographed recipes provide inspiring ideas for informal get-togethers – entice your guests with Katie's refreshing take on flavour-packed pizzas, salads, tapas, cocktails and decadent desserts.
Sepia: The Cuisine of Martin Benn by Martin Benn: This beautiful book evokes the glamour and sophistication of Sydney restaurant, Sepia and the beauty of its Japanese-influenced food. Based around four degustation menus, the 60 recipes highlight the technical mastery of Martin's food. Interspersed among the menus are narrative features exploring the workings of the restaurant, and the stories of its staff and clientele.
Dessert Divas by Christine Manfield: Acclaimed chef Christine Manfield believes that desserts should appeal to all the senses – seductive, ethereal and delicious, with aesthetics that capture your imagination. They must also be big on personality – hence Dessert Divas – they are dramatic showgirls! The recipes, from her Sydney restaurant Universal, are designed to capture the four seasons, and to celebrate cheese and chocolate, ingredients people eternally lust after. Christine is taking her desserts on the road, showcasing them at different restaurants – details here.
New Thai Food: Recipes for Home by Martin Boetz: With David Thompson as his mentor, Martin Boetz has become a Thai food expert. The New Thai Food is perfect for the home cook keen to explore the vibrant tastes of Thailand in their own kitchen. Martin shows you how to get started with some good fish sauce, chillies and sugar – the basics for many Thai dishes, as well as recipes for mains, salads, curries and desserts.
Julie Goodwin's 20/20 Meals: Feed Your Family for $20 in 20 Minutes by Julie Goodwin: Winner of the original Australian Masterchef, Julie's 4th cookbook focuses on a subject close to her heart – feeding your family without breaking the bank or spending hours slaving over a hot stove. Alongside simple, wallet-friendly and delicious recipes you'll find Julie's tips to keep your kitchen organised.
Beautiful Food by Jody Vassallo: Health food guru Jody Vassallo has created 130 recipes for genuinely nutritious food to heal, nourish and restore, inside and out. With recipes for every season, body type and time of day – from Spicy sunshine eggs for breakfast, Pumpkin, fennel and black quinoa soup for lunch, to Charred chicken with chimichurri sauce followed by a slice of Black sesame chocolate cake for dinner.
Mr Hong by Dan Hong: From working in his mother's Vietnamese restaurant in Sydney, Dan has gone on to become a critically acclaimed chef, working at some of Australia's most prestigious restaurants. His first book contains 100 recipes, that reflect his proud heritage, technical skill and boundless enthusiasm for experimenting. You'll find Vietnamese, Chinese, Mexican, as well as fusions of the three – re-imagined and re-invigorated.
Cook Book: 187 Recipes That Will Make You Incredibly Popular by Matt Preston: This latest collection from Matt brings together nearly 200 of his favourite dishes. From slow-cooked roasts and tasty braises to mouth-watering desserts and tea-time treats. As well as the expected, you'll also find killer kale recipes, fresh, Asian-inspired starters and delicious salads. And some sneaky cheats' tips and tricks to make every day cooking even faster.
The Art of Traditional Italian by Lucio Galletto: This book is a feast for the eyes as well as the tastebuds – original artworks from some of Australia's finest artists accompany the recipes in this collaboration between Lucio and the long-time friends whose art famously lines the walls of his Sydney restaurant, Lucio's. Includes favourites – vitello tonnato, risotto alla milanese, eggplant parmigiana, veal saltimbocca and tiramisu, along with many more classic dishes.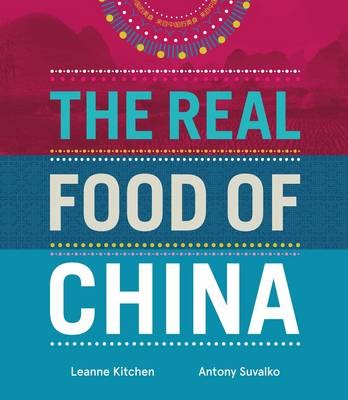 The Real Food of China by Leanne Kitchen and Antony Suvalko: Through the authors' personal travels through China came the realisation that what is commonly perceived as 'Chinese food' in the Western world is only part of the story. This book celebrates the lesser known, wonderfully diverse aspects of this ancient culture's cooking, with food that is full of flavour, utilizes seasonal produce and is simple to prepare with beautiful photographs shot on location.
From the Australian Women's Weekly: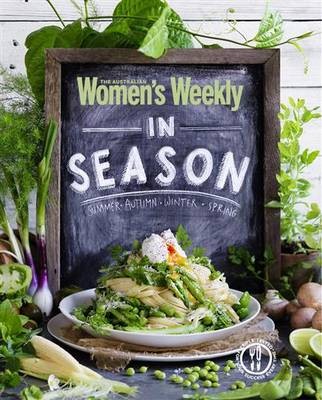 In Season
Christmas Goodies
Christmas Cakes and Puddings
New Zealand
Depot: Biography of a Restaurant (with recipes) by Al Brown: Another beautiful book from Al – more than a cookbook he tells the story how the idea for his restaurant, Depot, was conceived – he wanted the feeling of being at a Kiwi bach (holiday home), casual friendly and delicious food. I've never been in a bach serving food as good as Depot – but maybe with this cookbook in their hands there might be a rise in standards this summer.
Everyday Delicious by Chelsea Winter: Chelsea specialises in good straight-forward Kiwi food – mainstream and unpretentious. Two of her most popular recipes are chicken pie and strawberry cheesecake – the focus is on 'week-night' style meals pitched at young families who are pushed for time.
SPQR by SPQR: Legendary Ponsonby restaurant S.P.Q.R has been a magnet for Auckland diners for more than 20 years. The S.P.Q.R cookbook shares more than 85 dishes from the restaurant's Italian inspired menu, all carefully translated and tested for the home cook.
Dr Libby's Sweet Food Story: Real Food Recipes & Wisdom by Libby Weaver: In her usual straightforward but scientific way, Dr Libby explains the sugar conundrum, how the body uses sweet foods and ingredients, and why you may crave them. She explains how to avoid the 3 o'clock craving for sweet foods, with recipes created from whole-food ingredients, including drinks, sauces, snacks, baking, puddings and desserts.
Jo Seagar Bakes by Jo Seagar: Although renowned for her baking, this is Jo Seagar's first baking book. Jo shares all her tips and helpful hints to make sure your baking works. The classics are included, as well as new and popular favourites and updated flavours.
The Unbakery: Raw Organic Goodness by Megan May: The recipes are from the Little Bird Unbakery, a popular raw food café in Auckland. The book encourages food lovers to try more uncooked food, preparing dishes from raw, natural ingredients. All recipes are gluten, dairy and cane sugar free, along with being vegan.
The Revive Cafe Cookbook 4: More Delicious and Easy Recipes Inspired by Auckland's Healthy Food Haven by Jeremy Dixon: There are 78 new healthy, vegetarian recipes inspired by the Revive Cafés. The recipes contain whole grains, plant-based protein, fresh produce and virtually no processed sugars or flours and they are all dairy and egg free and most are gluten free.