Cookbook giveaway – How to Cook Everything Fast
October 9, 2014 by Darcie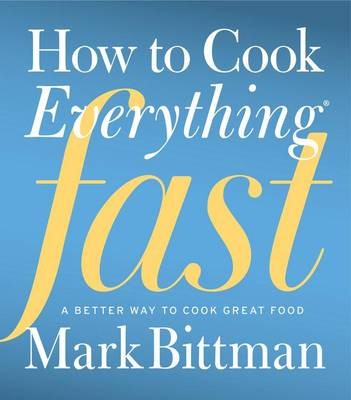 Do you ever get flustered when you want to make a homemade meal but are in a time crunch? If so, you'll enjoy Mark Bittmann's How to Cook Everything Fast, which focuses on time management, the essential principle of fast cooking. You won't be lacking for choices, either, as Bittman provides hundreds of simple-to-make recipes that are bursting with flavor. He's overhauled many classic recipes through clever (and sometimes unorthodox) uses of equipment and techniques.
The 1,700+ recipes in How to Cook Everything Fast bring the total number of Bittman recipes indexed on EYB to a whopping 17,558! That impressive number includes all of Bittman's recipes from every cookbook, blog, and column. And don't forget to check our events calendar so you can find out if he will be doing a book signing or talk near you.
We're delighted to offer three copies of How to Cook Everything Fast, plus a bonus giveaway of three screen-printed dish towels, to EYB members. The towels are large flour sack towels, printed with the book's cover and three illustrations from the book. Enter by clicking on the contest below. Please note that while one of the entry options is to answer a question in the comments, you must enter through Rafflecopter or your entries won't be counted. The contest ends November 6, 2014.