This week at Eat Your Books
August 23, 2019 by Jenny
Check out this week's recipes, giveaways, cookbook previews and more.
Eat Your Books (EYB) is a website for people who love cookbooks and want to make better use of the great recipes from those books. This month we celebrate ten years of providing our members with the tools to better utilize their cookbook collections and have a number of special promotions set up already and more planned! With EYB, a member can create their own personal Bookshelf and quickly find recipes from their cookbooks, food magazines, food blogs, personal recipe clippings, and favorite online recipes. New cookbooks (as well as older titles) are indexed every week. For more information, please see our Help pages.
IN CASE YOU MISSED IT!
Member Photo of the Week:
Summer fruit tart from Cook Like a Pro: Recipes and Tips for Home Cooks by Ina Garten taken by member anya_sf
Have you uploaded any of your own photos yet? Learn more!

Please remember: Upload photos only taken by yourself.
Instant Pot low-carb spicy shredded beef street tacos from the Tinned Tomatoes blog by Jacqueline Meldrum
Recently Indexed
EYBDigital Previews
A selection of full sample pages is available for the following cookbooks. Learn more about EYBDigital Previews.
(Note: Some members have been asking why they cannot add all EYBDigital Preview recipes to their Bookshelf. Please read this Help page for an explanation.)
3 recipes from Baking with Kim-Joy: Cute and Creative Bakes to Make You Smile by Kim-Joy. This debut title from the GBBO finalist delivers on creativity and flavor! Pub date 8/22/2019 (UK) and 9/3/2019 (US). Kim-Joy's Events
3 recipes from The New Way to Cake: Simple Recipes with Exceptional Flavor by Benjamina Ebuehi is an intriguing debut cookbook from another one of our GBBO favorites. Pub date 11/5/2019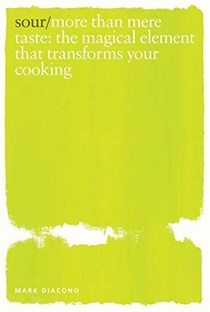 3 recipes from Sour: More Than Mere Taste: The Magical Element That Transforms Your Cooking by Mark Diacono. Pub date 9/5/2019 (UK) 11/5/2019 (US)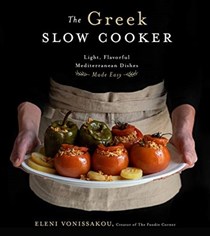 3 recipes from The Greek Slow Cooker: Easy, Delicious Recipes From the Heart of the Mediterranean by Eleni Vonissakou Pub date 9/3/2019
Each of these featured titles below has a current giveaway. Click on the blue link for more information on how to enter. For titles that also have an EYBDigital Preview, click on the orange button to view the available full sample pages.
3 recipes from Buttermilk & Bourbon: New Orleans Recipes with a Modern Flair by Jason Santos
Enter our US giveaway to win a copy! Expires 9/3/2019
3 recipes from Vegan: Recipes for a More Delicious Life by Kyra De Vreeze
Enter our giveaway open to US/CA/AU/UK! Expires 9/14/2019
3 recipes from Aloha Kitchen: Recipes from Hawai'i by Alana Kysar
Enter our US giveaway to win a copy! Expires 9/10/19
****