Featured Cookbooks, Recipes, and the Latest EYBDigital Books & Previews
December 7, 2018 by Christine
EYB wants to make your cooking life easier. Our main focus has always been indexing cookbooks and magazines so you can efficiently search your own collection instead of paging through individual indexes. We also aim to keep members up to date on the best new titles being published. Our new EYBDigital platform allows us to provide EYBDigital Previews (sample pages from cookbooks) and EYBDigital Books (complete digital cookbooks you gain access to when you buy a print book). More information can be found on our EYBD Page.

Below you'll find our latest EYBDigital Previews and EYBDigital Books, plus GIVEAWAYS and more!

(Note: Some members have been asking why they cannot add all EYBDigital Preview recipes to their Bookshelf. Please read this Help page for an explanation.)
In case you missed it!
2018 Gift Guide
Best Cookbooks of 2018
December Giveaway Roundup (Link to all Giveaways)
Holiday Cookies!
Member Photo of the Week:
Basic no-knead focaccia from Artisan Sourdough Made Simple: A Beginner's Guide & Beyond to Delicious Handcrafted Bread with Minimal Kneading by Emilie Raffa

Photo submitted by Maefleur
Have you uploaded any of your own photos yet? Learn more!
Featured Online Recipes:
6 festive recipes by Zoë François from the December issue of indexed Better Homes and Gardens Magazine
Two more EYBDigital Titles Have Launched!
The next two EYBDigital Books are now available! If you order Sweet Street before December 31st or Simply Good Food before March 4th you will have access to a digital version on your EYB Bookshelf after signing up on our registration page. Click on the book covers or the blue buttons below for more specific information. Learn more about EYBDigital Books and see our list of upcoming titles here.
3 recipes from Sweet Street: Show Stopping Sweet Treats and Rockstar Desserts by Anna Polyviou
EYBDigital Book information + GIVEAWAY! (US, UK, CAN, AUS only)
5 recipes from Simply Good Food by Neil Perry
EYBDigital Book information + GIVEAWAY! (US, UK, CAN, AUS only)
EYBDigital Previews:
A selection of full sample pages are available for the following cookbooks. Click the book cover or orange EYBDigital Preview button to view. Individual recipes from already indexed titles can be added to your EYB Bookshelf now.
Learn more about EYBDigital Previews.
6 recipes from The Noma Guide to Fermentation: Foundations of Flavor by René Redzepi & David Zilber
3 recipes from Bread and Butter: History, Culture, Recipes by Richard Snapes, Grant Harrington, & Eve Hemingway
3 recipes from Lose Weight with Your Instant Pot: 60 Easy One-Pot Recipes for Fast Weight Loss by Audrey Johns
Cookbooks with GIVEAWAYS!
Each of these featured titles has a current giveaway. Click the photo or blue button for more information on how to enter. For titles that also have an EYBDigital Preview, click on the orange button to view the available full sample pages.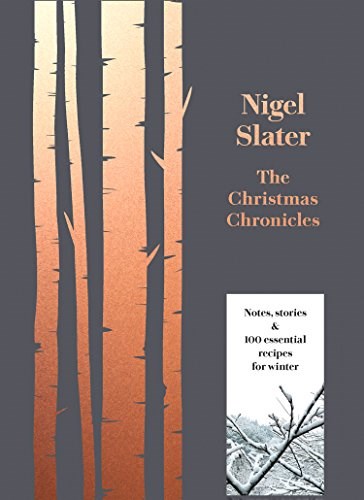 3 recipes from The Christmas Chronicles: Notes, Stories and 100 Essential Recipes for Winter by Nigel Slater
Enter The Christmas Chronicles GIVEAWAY! (US/UK only)
5 recipes from Oklava: Recipes from a Turkish-Cypriot Kitchen by Selin Kiazim
Enter the Oklava GIVEAWAY! (US only)
3 recipes from Salad Feasts: How to Assemble the Perfect Meal by Jessica Elliott Dennison
Enter the Salad Feasts GIVEAWAY (US/UK/AUS/NZ only) + 1 US winner to receive a Swiss Diamond knife set!
1 recipe from Little Everyday Cakes: 50+ Perfectly Proportioned Confections to Enjoy Any Day of the Week by Candace Floyd
Enter the Little Everyday Cakes GIVEAWAY! (US/CAN only)
3 recipes from Red Truck Bakery Cookbook: Gold-Standard Recipes from America's Favorite Rural Bakery by Brian Noyes
Enter the Red Truck Bakery GIVEAWAY! (US only)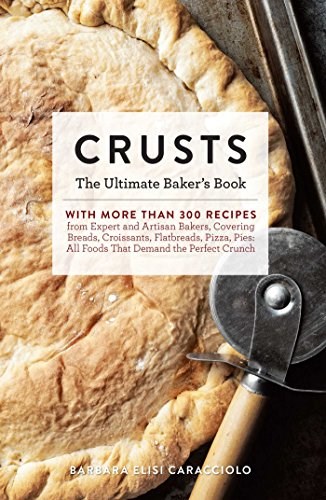 Crusts: The Ultimate Baker's Book by Barbara Elisi Caracciolo
Enter the Crusts GIVEAWAY! (US only)