Oklava
October 31, 2018 by Jenny
With influences from the Mediterranean, Southern Europe and the Middle East, Turkish-Cypriot food offers incredible flavor combinations unique to its region. Oklava: Recipes from a Turkish-Cypriot Kitchen by Selin Kiazim celebrates the culinary delights of this area in a way no cookbook has done before. This chef pushes traditional boundaries to bring her cuisine to the contemporary London restuarant scene.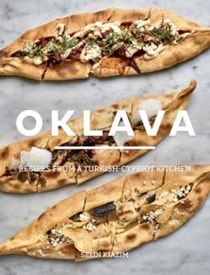 Selin Kiazim developed her love of cooking at an early age. She completed her Professional Chef's Diploma at Westminster Kingsway College in 2008 before starting work with acclaimed chefs and top restaurants. In 2015, Selin set up her restaurant OKLAVA in Shoreditch, London, and her food and menu takes inspiration from her Turkish Cypriot heritage. The restaurant is focused around communal eating and encouraging conversations about food by sharing dishes between diners. She is inspired by flavours from travels, from friends and from fellow chefs.

Oklava translates simply as 'rolling pin'. This word conjures up memories of the author's Turkish-Cypriot grandmother: a rolling pin was never far from her hands, which meant a delicious meal was imminent. The same can be said for this book. These sensational recipes will take you on a journey from home-cooked meals and summers spent in North Cyprus to an exciting interpretation of modern Turkish-Cypriot cooking in London.

Bring the Oklava experience into your home with Turkish delights such as Pistachio crusted banana & tahini French toast with orange blossom syrup & smoked streaky bacon; Crispy pomegranate glazed lamb breast with yoghurt; Chilli-roast cauliflower; and Chocolate, prune & cardamom delice. The photography is beautiful and brings the vibrant and fresh flavors of Turkish cuisine to life.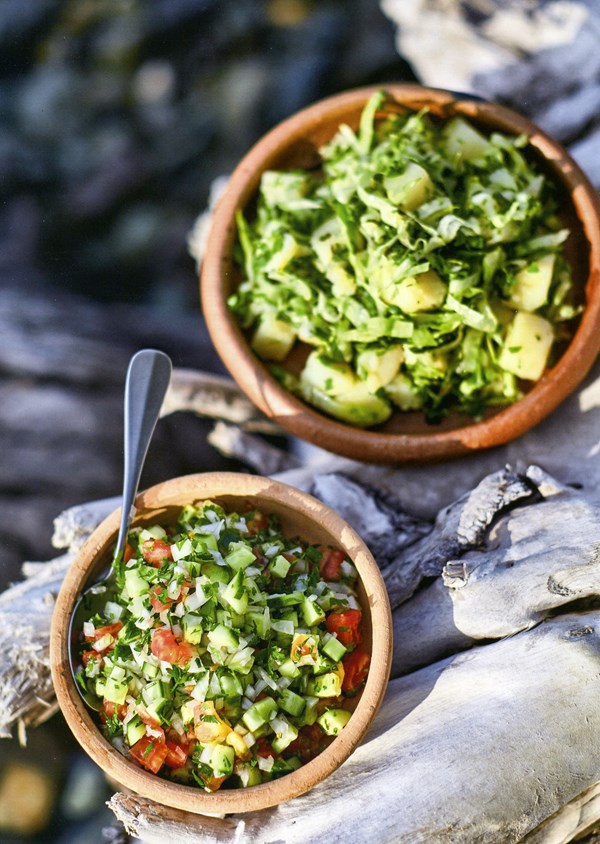 Cyprus potato salad with romaine lettuce, herbs, scallions, lemon & olive oil
Add this recipe to your Bookshelf (click the blue +Bookshelf button).
Serves 6-8
8 Cyprus potatoes, scrubbed but not peeled
4 leaves Romaine lettuce, shredded
5 scallions, thinly sliced
Small bunch of flat lead parsley, chopped (a little stalk is good)
Small bunch of cilantro, chopped, with stalks
Small bunch of mint, leaves only, shredded
Freshly squeezed juice of 2 lemons
Scant ½ cup (100 ml) extra-virgin olive oil
Flaky sea salt and freshly ground black pepper
Put the whole potatoes into a large pan of cold salted water. Bring to a gentle simmer over medium heat. Cook until just tender-about 30 minutes, depending on size. Once cooked, drain and leave to cool. Peel the potatoes and cut them into ¾ in (2 cm) cubes. Mix all the ingredients together and season with salt and pepper.
Recipe from Oklava© 2017 Selin Kiazim
The publisher is offering two copies of this book to EYB Members in the US. One of the entry options is to answer the following question in the comments section of this blog post.
Which recipe in the index would you try first?
Please note that you must be logged into the Rafflecopter contest before posting or your entry won't be counted. For more information on this process, please see our step-by-step help post. Be sure to check your spam filters to receive our email notifications. Prizes can take up to 6 weeks to arrive from the publishers. If you are not already a Member, you can join at no cost. The contest ends at midnight on January 1st, 2019.