November 2018 Cookbook Previews
November 6, 2018 by Jenny
If you have wondered if there are any cookbooks to be excited about after October's onslaught, have no fear there are plenty. November delivers some beautiful books including a few EYBD titles. For more information on EYBDigital see our EYBD Page which will be updated later this week with new additions.
Right now, EYB has three dozen giveaways open including books that are coupled with cookware, knives, products and more. For the next few weeks there will be additional promotions added every day. We have so many great cookbooks and products to share with you!
The EYBDigital Previews added since October's preview post are set out in the table below. Click on the book title to go directly to the EYBD Preview. Titles that are EYBD titles are indicated. Giveaways and author events are noted and for Phaidon titles, the usual 30% discount at Phaidon.com is available at the link provided.

SUMMARY OF NEW EYBD PREVIEWS

Cooking in Iran: Regional Recipes and Kitchen Secrets by Najmieh Batmanglij is absolute brilliance packed into 700 pages that share 400 stunning photographs and 250 recipes. Najmieh's books should be on everyone's radar and especially her latest as she brings to the reader her ten thousand mile, five year journey through Iran. During that trip, she cooked with locals, visited workshops, and developed recipes. The result is an astounding authoritative exploration of a cuisine whose cultural roots are among the deepest of any in the world. This is a book to lose yourself in while you travel those miles with this gifted storyteller. After spending time wrapped up in the author's love of Iran, soaking in the history and learning about the people, only then take to the kitchen to recreate these dishes. Sure to be one of my top 2018 titles.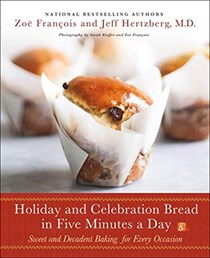 Holiday and Celebration Bread in Five Minutes a Day: Sweet and Decadent Baking for Every Occasion by Jeff Hertzberg M.D. and Zoë François is divine and a gift that is perfect for any baker. Filled with baking tips, recipe variations, step-by-step photography to guide the reader through braiding and techniques, it is a dream of a book. I love that there are so many bakes from around the world including a Greek cross-topped bread, Swedish tea rings and Romanian Easter braid with ricotta custard. We will be bringing you a promotion on this title coupled with a Zojirushi Home Bakery Virtuoso Plus Breadmaker for all your dough mixing needs.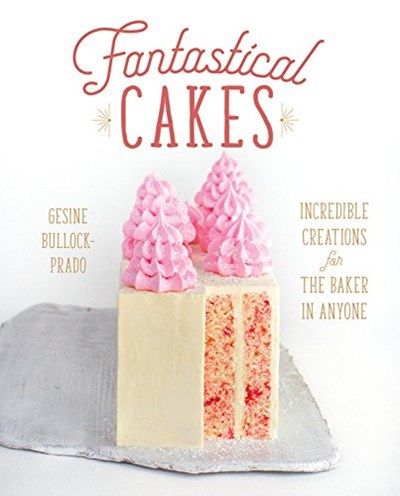 Fantastical Cakes: Incredible Cakes for the Baker in Anyone by Gesine Bullock-Prado shares the baking star's step-by-step instructions for baking, piping, and making decorations. Gesine makes each task more manageable, whether it's baking layers ahead of time and freezing, or taking the time to crank out a slew of gorgeous frosting flowers that hold beautifully in the freezer until you need them. No step is skipped or left unexplained. Everyone of Gesine's books are must haves.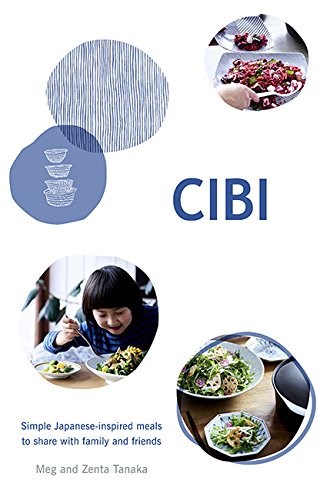 Cibi: Simple Japanese-Inspired Meals to Share With Family and Friends by Meg Tanaka and Zenta Tanaka is a book on home-style Japanese cooking inspired by the eponymous Melbourne café and design space created by the authors. It contains 80 seasonally relevant recipes across vegetables, fish and seafood, meat, grains and noodles, and sweets, plus small features on elements of Japanese cooking and food culture, accompanied by beautiful photography and illustrations.
Extra Helping: Recipes for Building Community One Dish at a Time by Janet Elsbach is a part of our EYBDigital Program, buy the book before Februrary 16th, 2019 and you will receive digital access to the full book on EYB. For more information on EYBDigital see our EYBD Page. In eight chapters, this title walks the helpful friend through cooking for people who are dealing with illness, recovery, and loss – or celebrating babies, birthdays, and new homes. Personal stories from the front lines of care, shortcuts for the time-strapped, and sidebars full of tips and embellishments round out a collection of over 60 recipes, aiding readers in developing a style of caregiving all their own. Events.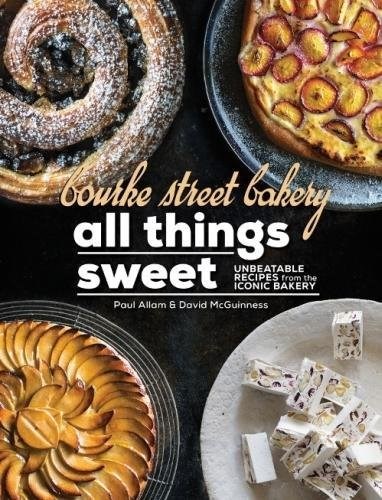 Bourke Street Bakery: All Things Sweet: Unbeatable Recipes from the Iconic Bakery by Paul Allam and David McGuinness is a part of our EYBDigital Program, buy the book before Februrary 4th, 2019 and you will receive digital access to the full book on EYB. For more information on EYBDigital see our EYBD Page and for more information on this title see our promotion post and be sure to enter our giveaway.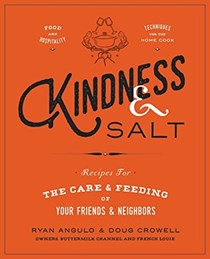 Kindness & Salt: Recipes for the Care and Feeding of Your Friends and Neighbors by Ryan Angulo and Doug Crowell shares more than 100 recipes for the dishes and drinks that draw passionate fans from around the corner and around the globe to their Brooklyn restaurants.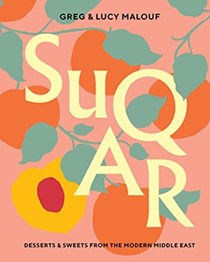 SUQAR: Desserts & Sweets from the Modern Middle East by Greg Malouf and Lucy Malouf shares the secrets to a more than 100 sweet treats from the Modern Middle East – ranging from puddings and pastries, to ice creams, cookies and cakes, candied fruit, and nuts. It is absolutely stunning and one of our upcoming main selections in the Eat Your Books Cookbook Club. The Maloufs' titles are very special and their books will always have a place in my collection.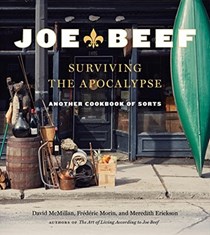 Joe Beef: Surviving the Apocalypse: Another Cookbook of Sorts by David McMillan, Frédéric Morin and Meredith Erickson is being released both in the US (Knopf) and Canada (Appetite) and is just as spectacular as their first title. Recipes include an Onion soup toast, Duck stroganoff, and a "Beauty's special" Saint Honoré that will blow your mind.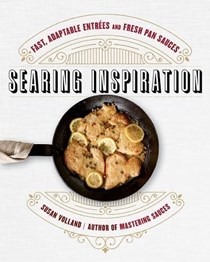 Searing Inspiration: Fast, Adaptable Entrées and Fresh Pan Sauces by Susan Volland shares more than 60 enticing recipes for seafood, poultry, meats, vegetables, tofu, and eggs. This title gives cooks the confidence to invent their own dishes. Susan's Mastering Sauces is the perfect companion to this new title. Promotion coming soon coupled with Swiss Diamond cookware. Events.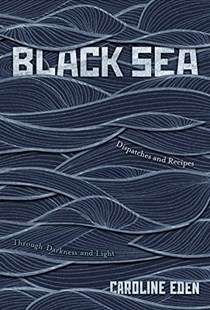 Black Sea: Dispatches and Recipes, Through Darkness and Light by Caroline Eden follows the author's successful debut book, Samarkand: Recipes & Stories from Central Asia & The Caucasus (see my interview and review on this title). This book is being released in the UK this month and will be published in the US in May, 2019. The US release will be a part of our EYBD program. I had to order this book from the UK as I am a fan of the author and I just received it today. Packed with rich photography and sumptuous food, this biography of a region, its people and its recipes is truly impressive. I'm looking forward to spending more time with this title.
Other titles of interest include the following:
French Pastry 101: Beautiful Baking Classics That Take One Hour or Less by Betty Hung

German Meals at Oma's: Traditional Dishes for the Home Cook

by Gerhild Fulson

Plant-Based Meats: Hearty, High-Protein Recipes for Vegetarians, Flexitarians, and Curious Carnivores by Robin Asbell
Mirazur by Mauro Colagreco and Massimo Bottura
The Best of Lodge: Our 140+ Most Loved Recipes by The Lodge Company
A Feast of Lebanese-Style Home Cooking: Recipes from Comptoir Libanais by Tony Kitous and Dan Lepard
Ramen Otaku: Mastering Ramen at Home by Sarah Gavigan and Ann Volkwein
The Fat Kitchen: A Complete Guide to Rendering, Curing, Cooking & Baking with Lard, Tallow & Poultry Fat; 100 Homestyle Recipes by Andrea Chesman
The Culinary Crescent: A History of Middle Eastern Cuisine by Peter Heine
Untraditional Desserts: Classic Treats with a Twist by Allison Miller
The Community Table: Recipes for an Ecological Future by The Ecology Center
The Book of Lost Recipes: The Best Signature Dishes From Historic Restaurants Rediscovered by Jaya Saxena
Authentic Portuguese Cooking: More Than 185 Classic Mediterranean-Style Recipes of the Azores, Madeira and Continental Portugal by Ana Patuleia Ortins
Cooking with Nonna: A Year of Italian Holidays: Over 100 Classic Holiday Recipes from Italian Grandmothers by Rossella Rago
Ciao Italia: My Lifelong Food Adventures in Italy by Mary Ann Esposito
I Am a Filipino: And This Is How We Cook by Nicole Ponseca and Miguel Trinidad Events
Flavors of California: Cooking with Tommy Bahama by Rick Rodgers (excited about this latest offering and will have more for you once I receive the book)
Bake with Shivesh by Shivesh Bhatia
Completely Perfect: 120 Essential Recipes for Every Cook by Felicity Cloake
Pastry School: 101 Step-by-Step Recipes by Le Cordon Bleu
Pollen Street: The Cookbook by Jason Atherton
The Food of Argentina: Asado, Empanadas, Dulce de Leche and More by Ross Dobson and Rachel Fuller
Christmas: Feasts and Treats by Donna Hay
Lose Weight with Your Instant Pot by Audrey Johns
I will have more details on all these titles and others in my Cookbook Review later this month.