July 2018 Cookbook Previews and Newest EYB Book Previews
July 10, 2018 by Jenny
It is hard to imagine that we have just another month before the rush of cookbook releases start in August. From August to November, our previews and monthly summaries will be massive, but this month's will be short and sweet. We are busy working behind the scenes in preparation for the books that are headed our way.
This month I'll be catching up on a slew of promotions so please check back often and be sure to follow our social media feeds which are located on the right hand sidebar of our home page so that you don't miss any. While you are here make sure you have entered all our incredible giveaways that are open and check out our Kindle deals' post.

Before I begin with July's highlights, I want to share our latest EYB Book Previews with you on upcoming, current and backlist books. Those titles include:
Tasty. Naughty. Healthy. Nice.: Whole Food Made Sinfully Delicious

by Susan Jane White (

review

)

Southern Baked: Celebrating Life with Pie

by Amanda Wilbanks

EYBD title

Just a French Guy Cooking by Alexis Gabriel Ainouz EYBD title
Copenhagen by Trine Hahnemann EYBD title

A Burger to Believe In: Recipes and Fundamentals

by Chris Kronner and Paolo Lucchesi

Artisan Sourdough Made Simple: A Beginner's Guide & Beyond to Delicious Handcrafted Bread with Minimal Kneading

by Emilie Raffa

Atelier by Marc Lepine EYBD title
Bake for Syria by Lily Vanilli, Clerkenwell Boy, and Serena Guen
Bites on a Board by Anni Daulter (promotion coming soon coupled with a John Boos board).

Coco Cake Land: Cute and Pretty Party Cakes to Bake and Decorate

by Lyndsay Sung

Cooking with Scraps: Turn Your Peels, Cores, Rinds, Stems, and Other Odds and Ends: 80 Scrumptious, Surprising Recipes

by Lindsay-Jean Hard

Food52 Any Night Grilling: 60 Ways to Fire Up Dinner (and More)

by Paula Disbrowe

enter our

giveaway to win a copy

of this book

How to Instant Pot: Mastering the 7 Functions of the One Pot That Will Change the Way You Cook

by Daniel Shumski

Kricket: An Indian-inspired Cookbook

by Will Bowlby

Lomelino's Pies: A Celebration of Pies, Galettes, and Tarts

by Linda Lomelino

(

review

)

Make It Easy, Cupcake!: Fabulously Fun Creations in 4 Simple Steps

by Karen Tack and Alan Richardson

My Culinary Journey: Food and Fêtes of Provence with Recipes

by Georgeanne Brennan

No-Bake! Cakes & Treats Cookbook: Delectable Sweets and Treats Without Turning on the Oven

by Hannah Miles

The One-Bottle Cocktail by Maggie Hoffman enter our giveaway to win a copy of this book

by Justin Wangler and Tracey Shepos Cenami and Jackson Family Wines

The Seaweed Cookbook: A Forager's Guide To Edible Seaweeds and Delicious Recipes to Cook With Them

by Caroline Warwick-Evans and Tim van Berkel

Secrets of the Southern Table: A Food Lover's Tour of the Global South

by Virginia Willis

Tasting Italy: A Culinary Journey by America's Test Kitchen

and Julia della Croce and Eugenia Bone

The Foreign Cinema Cookbook: Recipes and Stories Under the Stars

by Gayle Pirie and John Clark

The Long and the Short of Pasta: A Collection of Treasured Italian Dishes

by Giancarlo Caldesi and Katie Caldesi

The Weeknight Mediterranean Kitchen: 80 Authentic, Healthy Recipes Made Quick and Easy for Everyday Cooking

by Samantha Ferraro

The Whole Smiths Good Food Cookbook: Delicious Real Food Recipes for All Year Long

by Michelle Smith

The Ultimate Vegan Cookbook: The Must-Have Resource for Plant-Based Eaters

by Emily Von Euw and Kathy Hester and Amber St. Peter and Marie Reginato and Celine Steen and Linda Meyer and Alex Meyer

Vancouver Eats: Signature Recipes from the City's Best Restaurants

by Joanne Sasvari

EYBD title
Learn more about EYB Book Previews and let us know what you think.
July's releases: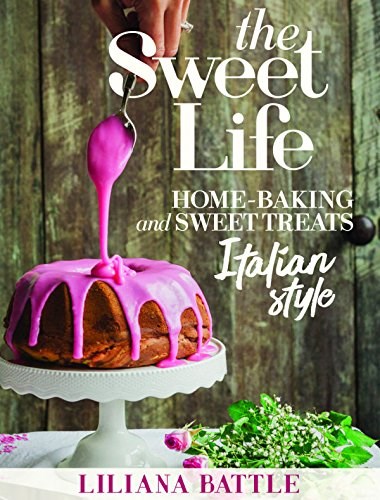 The Sweet Life: Italian Style Home Baking by Liliana Battle showcases the beautiful and diverse range of Italian baking and sweet treats. From biscuits and every day cakes, to rustic tarts, decadent chocolate, cupcakes, fruity treats and amazing pastries, to incredible show stopping celebratory cakes there is a recipe here for every occasion. Some are traditional, others are modern day twists on the classics, but all are delicious and easy to make.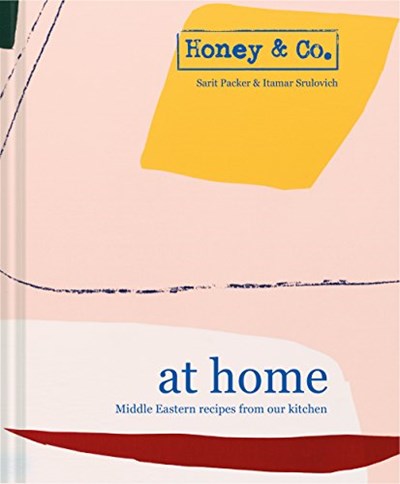 Honey & Co: At Home: Middle Eastern Recipes from our Kitchen by Sarit Packer and Itamar Srulovich delivers simple and delicious Middle Eastern dishes that are easy to make and a pleasure to serve. From breads to bakes, salads to sweets, there is something for everyone in this celebration of Middle Eastern cooking. Wholesome, fresh and seasonal ingredients are organised into chapters For Us Two, For Friends, For the Weekend, For a Crowd and The Kitchen. Packed full of stylish and stunning photography, this title takes Sarit and Itamar out of the restaurant kitchen and into their home, and is filled with the stories in food that mean the most to them. The recipes and surrounding text is written from the heart with affection for the food they love.
Rachel Khoo left her Paris kitchen for Sweden and in her new title, The Little Swedish Kitchen: Over 100 Recipes to Celebrate Every Season, she shares over 100 delicious and seasonal Swedish recipes from her new little scandi kitchen ­- celebrating traditional fare, embracing local ingredients, exploring what the Swedes eat at home and offering her own fresh and stylish takes. Full of stunning location and food photography, Rachel's ravishing new cookbook will take you on a culinary tour of this beautiful country so you can experience for yourself what the Swedish call lagom, the art of enjoying just the perfect amount of the best things in life.
Chicken and Charcoal by Matt Abergel is the first cookbook from cult yakitori restaurant of the same name. Yakitori is one of the simplest, healthiest ways to cook chicken. At Yardbird in Hong Kong, Canadian chef Matt Abergel has put yakitori on the global culinary map. Here, in vivid style, with strong visual references to Abergel's passion for skateboarding, he reveals the magic behind the restaurant's signature recipes, together with detailed explanations of how they source, butcher, skewer, and cook the birds with no need for special equipment. The first comprehensive book about yakitori to be published in English, this book will appeal to home cooks and professional chefs alike. Please remember Eat Your Book members receive 30% off Phaidon titles when using the link provided. This title is being released in the UK this month and later this year in the US.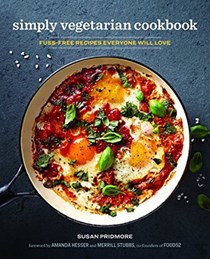 Simply Vegetarian Cookbook: Fuss-Free Recipes Everyone Will Love by Susan Pridmore stocks your kitchen with the easiest, everyday recipes that anyone can pull off, any day of the week. This vegetarian cookbook features recipes grouped by type of cooking ease. From 5-Ingredient to 30-Minutes or Less to One Pot recipes, Susan's book allows you to decide what to cook not only by what looks good but also by what's the easiest for you.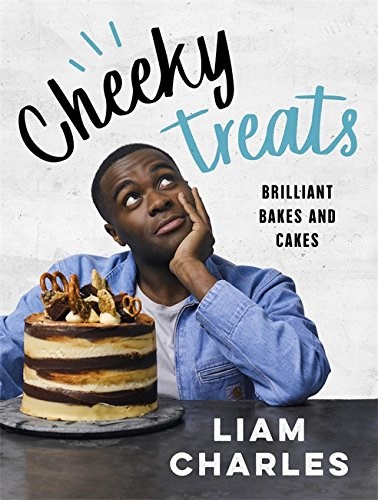 Cheeky Treats: 70 Brilliant Bakes and Cakes by Liam Charles, the breakout star from Great British Bake Off 2017, brings us treats like no other. Who else could bring you a Caramel Peanut Millionaires Shortbread, an Oreo Chocolate Brownie Freakshake or a Christmas Dinner Pie? I've ordered this book and look forward to receiving it. Check out the other GBBO contestants' cookbooks in my post from this weekend.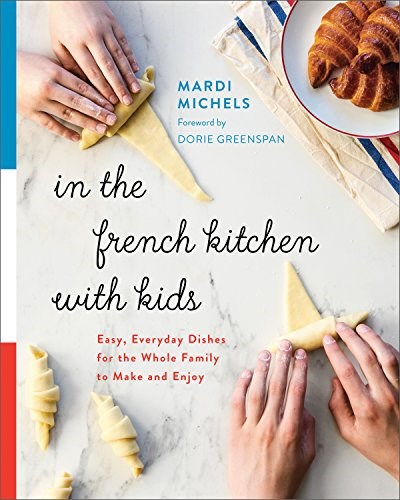 In the French Kitchen with Kids: Easy, Everyday Dishes for the Whole Family to Make and Enjoy by Mardi Michels is an elegant yet approachable cookbook that shares definitively French recipes, tailored for young chefs and their families. From savory delights like omelettes, croque monsieur or steak frites, to desserts like profiteroles, madeleines, or crème caramel, readers will find all their beloved French classics here.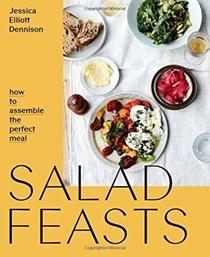 Salad Feasts: How to Assemble the Perfect Meal by Jess Dennison transforms salads into masterpiece meals. I just received the book today and it is headed for my kitchen for a workout. This title released in the UK and US this month contains a gorgeous selection of recipes that marry flavors and textures to make salad meals crave-worthy. A perfect title for any season but particularly when fresh produce is abundant. This book that will keep the hum-drum out of salad making.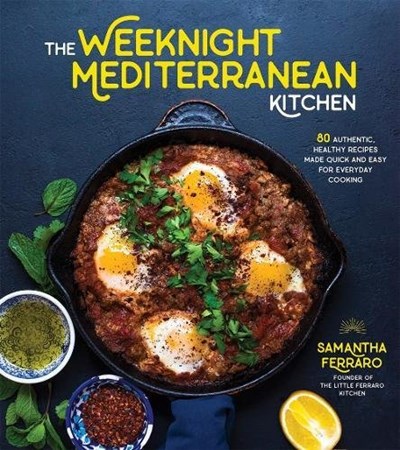 The Weeknight Mediterranean Kitchen: 80 Authentic, Healthy Recipes Made Quick and Easy for Everyday Cooking by Samantha Ferraro
expertly puts a modern spin on traditions, making the dishes come to life and feel new. The recipes cover a wide range of options–from fast and easy weeknight staples like Turkish White Bean Soup with Herbs or Kofte Meatballs Over Charred Spicy Eggplant, to incredibly flavorful entrees that will impress your family or dinner guests. For anyone intrigued by the buzz over the Mediterranean diet, this cookbook delivers an approach that while still healthful is less focused on the "diet" aspect.

Other titles that are being released this month include:
I'll have more information on these titles and others in our monthly cookbook summary.