Looking forward to 2018
December 28, 2017 by Jenny
I loathe being the one that is putting up the Valentine's Day displays a few days after the December holidays, yet I've spent the last few days filtering through 2018 releases from around the world. Even though bindings haven't been broken in on those spectacular cookbooks of 2017, it is never too early to start planning ahead. The new year brings books from Michael Solomonov, Dorie Greenspan, Melissa Clark, Diana Henry, Rose Levy Beranbaum, Lidia Matticchio Bastianich, Virginia Willlis, Katie and Giancarlo Caldesi and many more.

Certainly, there will be many more books added to this list, titles and publication dates may change as well as covers (many covers are not yet available). What follows is a cursory look at major titles. I provided a blurb from the publishers on a few books and listed other titles with a link to the library record here at EYB so that you can review what is in store for us cookbook lovers in the coming year.
For those who may have missed 2017 happenings and are new to this site: December's posts were ladened with the word "best". I prepared my best of 2017 list, Jane spent many sleepless nights compiling the best lists from around the world both by book sellers and media sources. The Best Cookbooks of 2017 as well as prior years: 2016, 2015, 2014, 2013, 2012, 2011, 2010 and 2009 can be found at those respective links. Further information can be located on my Year in Review.
Onward to 2018!

January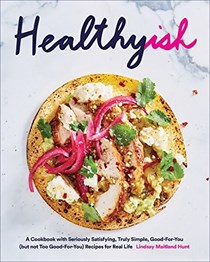 Healthyish: A Cookbook with Seriously Satisfying, Truly Simple, Good-For-You (but not too Good-For-You) Recipes for Real Life by Lindsay Maitland Hunt arrives in January in time to assist us in making amends for any excess we enjoyed during the holidays. With tasty recipes to throw together such as the cover dish, Quick rotisserie chicken tacos with smashed avocado, we won't feel deprived even when crunched for time.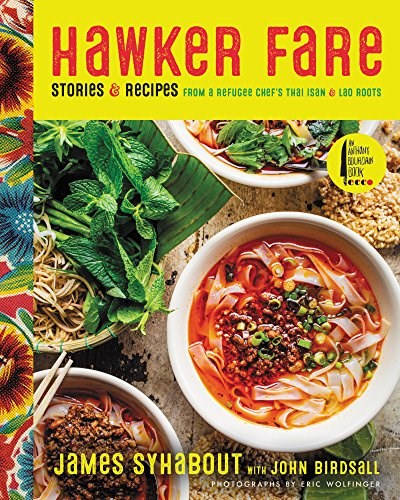 Hawker Fare: Stories & Recipes from a Refugee Chef's Isan Thai & Lao Roots by James Syhabout delivers dishes which are inspired by the open-air "hawker" markets of Thailand and Laos as well as the fine-dining sensibilities of James's career beginnings. Each chapter opens with stories from Syhabout's roving career, starting with his mother's work as a line cook in Oakland, and moving into the turning point of his culinary life, including his travels as an adult in his parents' homelands. From building a pantry with sauces and oils, to making staples like sticky rice and padaek, to Syhabout's recipe for instant ramen noodles with poached egg, this cookbook explores the many dimensions of this singular chef's cooking and ethos on ingredients, family, and eating well. James has a number of events scheduled to celebrate this release and I cannot wait to get my hands on this title.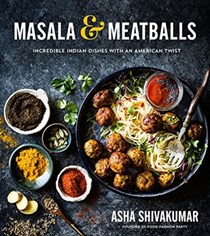 I spent the last few days reading Masala & Meatballs: Incredible Indian Dishes with an American Twist by Asha Shivakumar. A beautiful book filled with recipes that bring Indian flavors to American classics. Apple-pistachio waffled French toast; White chicken curry pot pie, and Nut-crusted halibut with green onion sauce are a few examples of what you will find here. We'll be sharing a full promotion soon.


One Knife, One Pot, One Dish: Simple French Feasts at Home by Stéphane Reynaud and Marie-Pierre Morel is another title I spent time with this past holiday. This title is chock full of one pot wonders done elegantly. From Pork with green peppercorns and shiitakes to Pineapple with hazelnuts and vanilla, if you have a pot, a knife and this book you will eat well.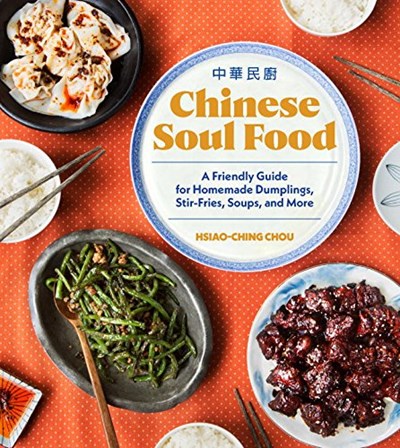 Chinese Soul Food: A Friendly Guide for Homemade Dumplings, Stir-Fries, Soups, and More by Hsiao-Ching Chou draws cooks into the kitchen with recipes for traditional Chinese fare including the dumplings the author is known for in her cooking classes in Seattle. Helpful tips and techniques, such as caring for and using a wok and how to cook rice properly, as well as a basic Chinese pantry list with acceptable substitutions, make it even simpler for the busiest among us to cook their favorite Chinese dishes at home.



Noodle Soup: Recipes, Techniques, Obsession by Ken Albala offers the recipes and techniques for mastering noodle soup, of course. Albala made a different noodle soup every day for two years. His obsession yielded all you need to know about making stock bases, using dried or fresh noodles, and choosing from a huge variety of garnishes, flavorings, and accompaniments.

February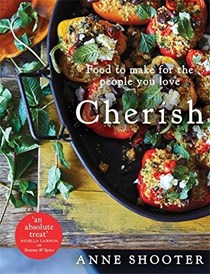 Cherish: Food to Make for the People you Love by Anne Shooter shares the food that the author cooks for her family – the cookbook that her daughters wanted her to write. Full of love and generosity, the recipes are a delicious array of flavours from the Middle East, Eastern Europe and Jerusalem. They come from Anne's Jewish background and the times her family and friends come together to eat, celebrate and feast. I love Anne's Sesame & Spice and look forward to this new book.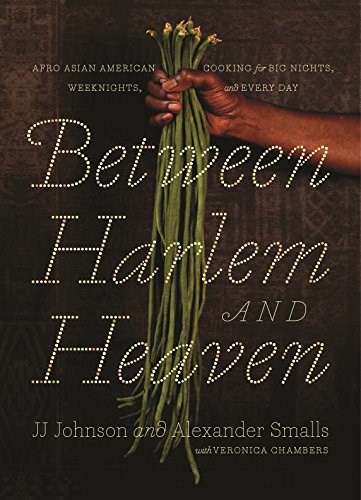 I am incredibly excited for the release of Between Harlem and Heaven: Afro-Asian-American Cooking for Big Nights, Weeknights, and Every Day by Alexander Smalls and JJ Johnson. Here for the first time over 100 recipes that go beyond just one place and branches far beyond "soul food" to explore the melding of Asian, African, and American flavors. The authors' foundation was a collective three decades of traveling the African diaspora, meeting and eating with chefs of color, and researching the wide reach of a truly global cuisine; their inspiration was how African, Asian, and African-American influences criss-crossed cuisines all around the world.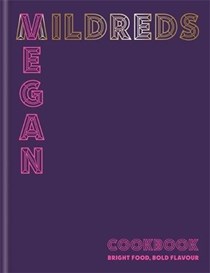 Mildred's the Vegan Cookbook: Bright Food, Bold Flavours by Dan Acevedo is bursting with clever ideas for feasts with family and friends, as well as for delicious, simple everyday meals, bringing punchy flavours, satisfying dishes, a dash of urban cool and a refreshing take on the conventional stereotype of vegan food. Time Out declares that 'Only Lady Luck can get a table at Mildreds. It's one of London's coolest vegetarian restaurants.' And now we can enjoy these dishes at home!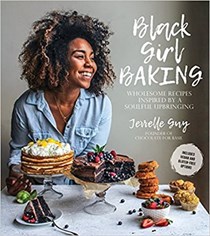 Black Girl Baking: Wholesome Recipes Inspired by a Soulful Upbringing by Jerrelle Guy leads you on a sensual baking journey using the five senses, retelling and reinventing food memories while using ingredients that make the author feel more in control and more connected to the world and the person she has become. Whole flours, less refined sugar and vegan alternatives make it easier to celebrate those sweet moments that made her who she is today.


Eat Up!: Food, Appetite and Eating What You Want by Ruby Tandoh celebrates the fun and pleasure of food, taking a look at everything from gluttons and gourmets in the movies, to the symbolism of food and sex. She will arm you against the fad diets, food crazes and bad science that can make eating guilt-laden and expensive. Filled with straight-talking, sympathetic advice on everything from mental health to recipe ideas and shopping tips, this is a book that clears away the fog, to help you fall back in love with food.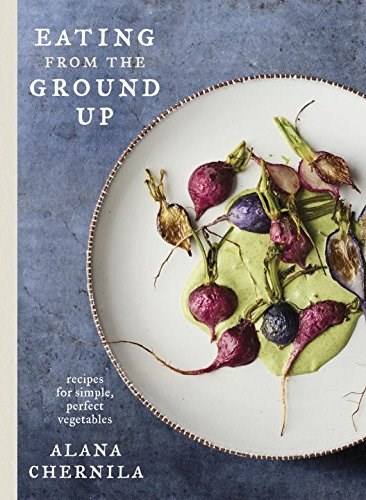 Eating from the Ground Up: Recipes for Enjoying Vegetables All Year Long by Alana Chernila is filled with 100 recipes that showcase the unique flavor and texture of each vegetable. There are dishes that are so fresh and quick that they feel more intuitive than like you're following a recipe; pots of soup for all times of the year that are packed with nourishment; ideas for maximizing summer produce, even when the volume is overwhelming for those who garden themselves; cozy, hearty fall and winter foods that are all about comfort; and fun, celebratory dishes that put vegetables front and center. The many tips on selecting, storing, preparing, and enjoying the season's bounty make this book an ideal handbook and celebration in one.

Patricia Heaton's Food for Family and Friends: 100 Favorite Recipes for a Busy, Happy Life by Patricia Heaton is a beautiful, full-color collection of 100 tasty, simple recipes for unforgettable meals and gatherings from the enormously popular star of the ABC sitcom The Middle and Food Network's Patricia Heaton Parties. Though she may be a Hollywood star today, this down to earth, practical Midwesterner likes to have fun entertaining her loved ones and has never forgotten her roots.
Pasta Reinvented by Caroline Bretherton focuses on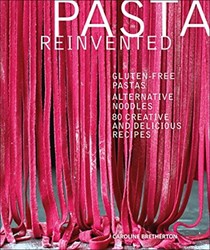 healthy alternatives to wheat-based pasta – often gluten-free – and offering recipes for making pasta doughs from scratch, as well as sauces and dishes to enjoy. Eighty protein- and fiber-packed recipes offer you a new generation of dishes to go with the latest evolution of pasta and noodles. I am excited for this book – just look at that cover!
March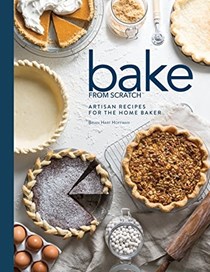 Bake from Scratch: Artisan Recipes for the Home Baker edited by Brian Hart Hoffman is the second compilation book featuring all the glorious recipes from issues of the very popular magazine, Bake from Scratch, which is indexed for our members. The first compilation volume is also indexed and even though the recipes are in the copies of the magazine – I am one that must buy the magazines each month as well as order the gorgeous cookbook. Each magazine has enough recipes to qualify for a cookbook and everything I have made has been perfect.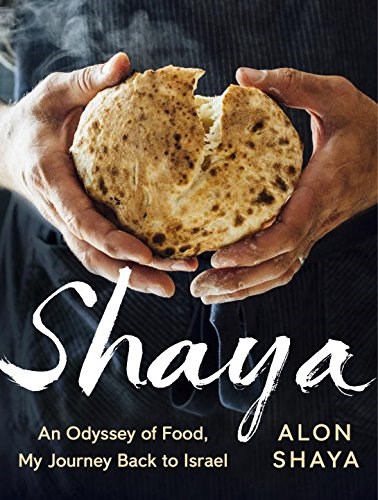 Shaya: An Odyssey of Food, My Journey Back to Israel by Alon Shaya is no ordinary cookbook. It is a memoir of a culinary sensibility that begins in Israel and wends its way from the USA (Philadelphia) to Italy (Milan and Bergamo), back to Israel (Jerusalem) and comes together in the American South, in the heart of New Orleans. Sharing more than one hundred recipes that range from Roasted chicken with harissa, Marinated soft cheese with herbs and spices; Buttermilk biscuits; to Whole roasted cauliflower with whipped feta – this book is highly anticipated. Update: I just became aware that his pita and slow-cooked lamb recipes are contained in the book. A friend said, "I'd paid $80.00 for the book for those two recipes alone." Can't wait!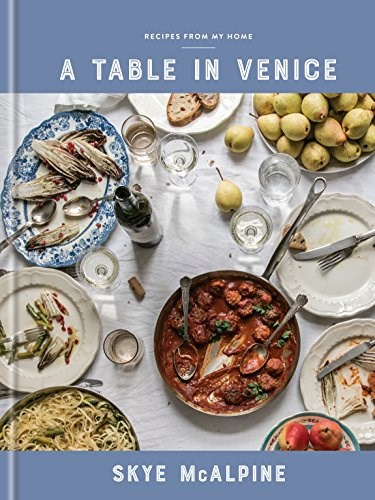 A Table in Venice: Recipes from My Home by Skye McAlpine takes readers to Venice to share in cooking traditional Venetian dishes as well as the author's take on classics. The stunning photography and beautiful storytelling will bring this lovely city to life. With 100 irresistible recipes, 150 photos, and evocative essays, this title is a love letter to this storied city that will bring the beauty of its cuisine into our kitchens.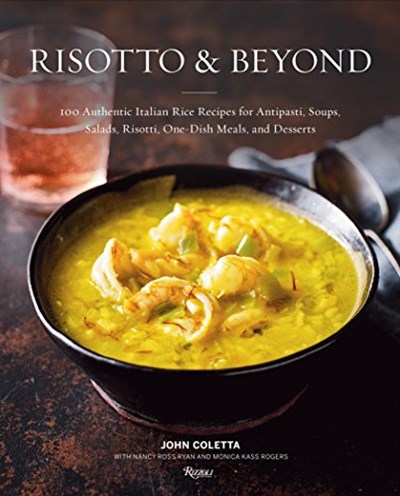 Risotto and Beyond: 100 Authentic Italian Rice Recipes for Antipasti, Soups, Salads, Risotti, One-Dish Meals, and Desserts by John Coletta, Nancy Ross Ryan and Monica Kass Rogers is the bible to rice cookery. Coletta, famed Chicago chef, shares his expertise on this staple of northern Italy. These 100 authentic dishes bring the full range of Italian rice cooking into the home kitchen, from familiar dishes such as arancini, crochettes, risotti, and rice pudding to more unusual offerings such as rice salads, soups, fritters, bracioli, and gelatos. I am all about risotto and am looking forward to this title.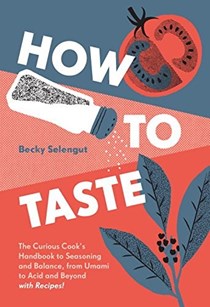 How to Taste: The Curious Cook's Handbook to Seasoning and Balance, from Umami to Acid and Beyond–with Recipes by Becky Selengut outlines the underlying principles of taste, and then takes a deep dive into salt, acid, bitter, sweet, fat, umami, bite (heat), aromatics, and texture. You'll find out how temperature impacts your enjoyment of the dishes you make as does color, alcohol, and more. The handbook goes beyond telling home cooks what ingredients go well together or explaining cooking ratios. You'll learn how to adjust a dish that's too salty or too acidic and how to determine when something might be lacking. It also includes recipes and simple kitchen experiments that illustrate the importance of salt in a dish, or identifies whether you're a "supertaster" or not. Each recipe and experiment highlights the chapter's main lesson.


Ultimate Pound Cakes: Classic Recipe Collection by Phyllis Hoffman shares over 85 recipes that will give you a treasure trove to choose from for years to come. Holidays, special occasions, or weeknight suppers, these test-kitchen approved, home-baked cakes are always a welcome surprise for family and friends. They also make fabulous gifts.


Venice: Four Seasons of Home Cooking
by Russell Norman returns to Vnice to immerse himself in the authentic flavours of the Veneto and the culinary traditions of the city. His rustic kitchen – in the residential quarter of the city where washing hangs across the narrow streets and neighbours don't bother to lock their doors – provides the perfect backdrop for this adventure, and for the 130 Italian family recipes showcasing the simple but exquisite flavours of Venice. Two of my favorite titles,
Polpo
and
Spuntino
, were written by Norman, the latter was the subject of a
Friday Flashback
feature last year.
Vegetarian Viet Nam
by Cameron Stauch is a title I am very excited about. In the years the author spent living and cooking in Vietnam, Cameron learned about a tradition of vegetarian Vietnamese cuisine that is light and full of flavor. Based on recipes devised over centuries by Mahayana Buddhist monks, the dishes in this debut title make use of the full arsenal of Vietnamese herbs and sauces to make tofu, mushrooms, and vegetables burst with flavor like never before. With a lavishly illustrated glossary that helps you recognize the mushrooms, noodles, fruits, and vegetables that make up the vegetarian Vietnamese pantry, this cookbook will unlock an entire universe of flavor to people who want healthy, tasty, and sustainable food. I have a few of Cameron's events o
n our calendar
.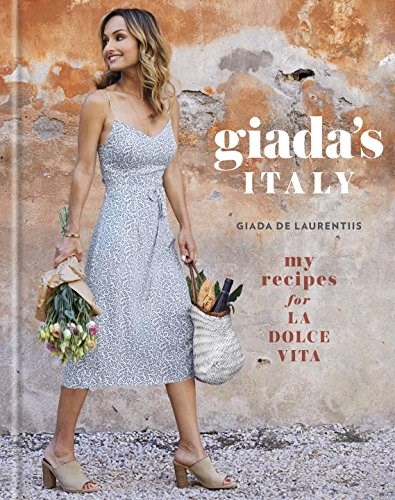 Giada's Italy: My Recipes for La Dolce Vita
by Giada De Laurentiis is a lavish exploration of her food roots and the lifestyle traditions that define la bella vita, with the contemporary California twist that has made her one of America's most beloved Italian chefs. Her Food Network show, Giada's Italy, is fun to watch and this title may be my favorite of all her books. Giada delivers her best here.
April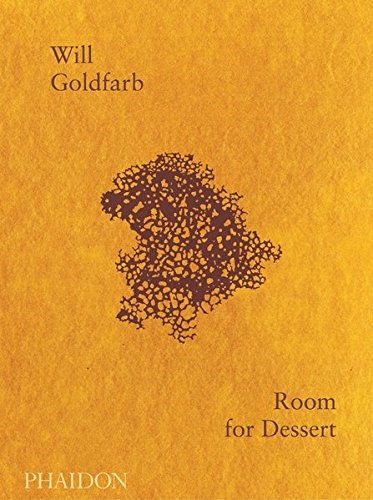 Room for Dessert by Will Goldfarb is a definitive guide to perfect pastry from the acclaimed former elBulli pastry chef and his destination restaurant in Bali, Room4Dessert. This debut cookbook showcases a menu of desserts and fine pastry work with an approach inspired by local ingredients and stunning surroundings. Home cooks can master basic recipes with the aid of step-by-step photography, then enter his creative world to see how staples can be turned into stunning masterpieces. Please remember Eat Your Book members receive 30% off Phaidon titles when using the link provided.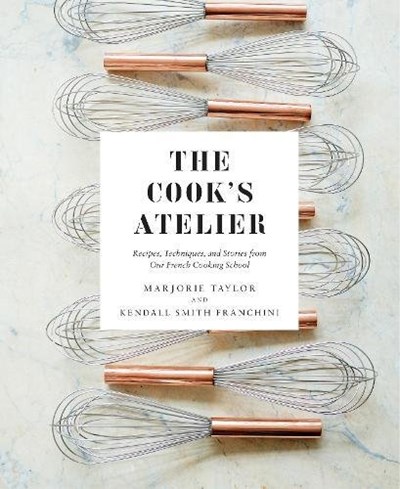 The Cook's Atelier: Recipes, Techniques, and Stories from Our French Cooking School by Marjorie Taylor and Kendall Smith Franchini chronicles the mother and daughter's life in their charming French village and their relationships with the region's artisan food producers and winemakers. Featuring more than 100 market-inspired recipes, the book teaches classic French techniques in a beautiful, approachable just like the school. With more than 200 enchanting photographs, this beautiful book is a richly illustrated presentation of the family's delicious world, and a practical primer for adopting elements of the French lifestyle at home, no matter where you live.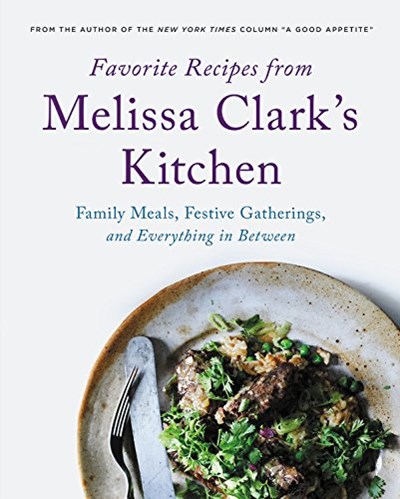 Favorite Recipes from Melissa Clark's Kitchen: Family Meals, Festive Gatherings, and Everything In Between by Melissa Clark curates more than 100 dishes, hand-selected by Clark herself, from her two previously published books, In the Kitchen with a Good Appetite and Cook This Now. This compilation will also include more than 40 full-color photographs, specially shot for this publication. In addition, it features an "Occasion Chart" that cross-references recipes into situational categories including weekday staples, perfect for 2, family meals, and company's coming, making it easy for the reader to select the perfect recipe for any occasion. Melissa's books are member favorites.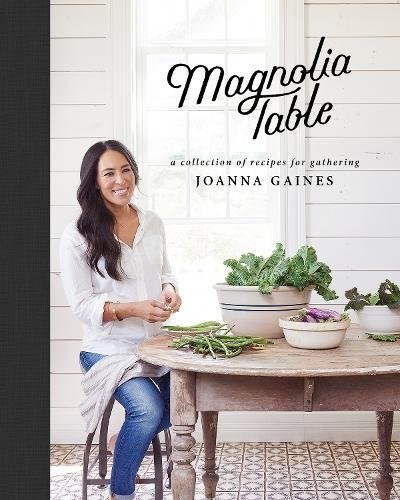 The Magnolia Table: A Collection of Recipes for Gathering by Joanna Gaines is infused with the author's warmth and passion for all things family, prepared and served straight from the heart of her home, with recipes inspired by dozens of Gaines family favorites made famous by Joanna's bakery, the Silos Baking Co., and classic comfort selections from the couple's new Waco restaurant, Magnolia Table, which opens early 2018.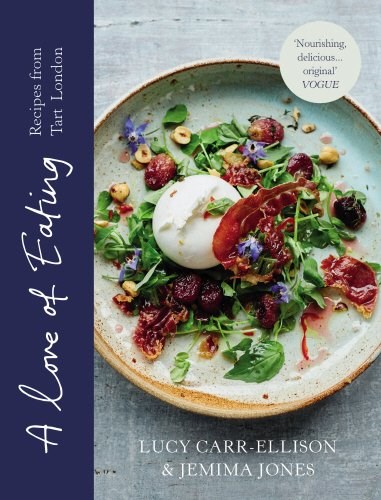 Lucy Carr-Ellison and Jemima Jones, the pair behind Tart London, peerless boutique caterers, pop-up kitchen pros and ES Magazine columnists have written their first book, A Love of Eating: Recipes from Tart London. The duo have been bringing bold and bright food to the London scene since they first started in 2012. This book is about their approach to cooking and eating – creating colourful, fresh and wholesome meals to share and enjoy, always with a fun and fuss-free attitude.
May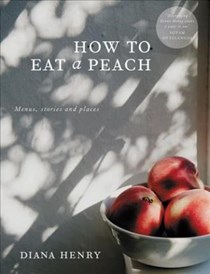 When Diana Henry was sixteen she started a menu notebook (an exercise book carefully covered in wrapping paper). Planning a menu is still her favourite part of cooking. Menus can create very different moods, they can take you places, from an afternoon at the seaside in Brittany to a sultry evening eating mezze in Istanbul. They also have to work as a meal that flows and as a group of dishes that the cook can manage without becoming totally stressed. The menus in How to Eat a Peach: Menus, Stories and Places reflect places Diana loves, and dishes that are real favourites. This book is published in the UK in April.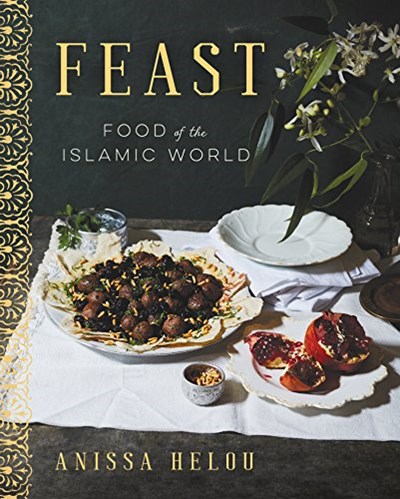 Feast: Food of the Islamic World by Anissa Helou, the award-winning chef and authority on the cooking of North Africa, the Mediterranean, and the Middle East, shares her extraordinary range of beloved, time-tested recipes and stories from cuisines throughout the Muslim world.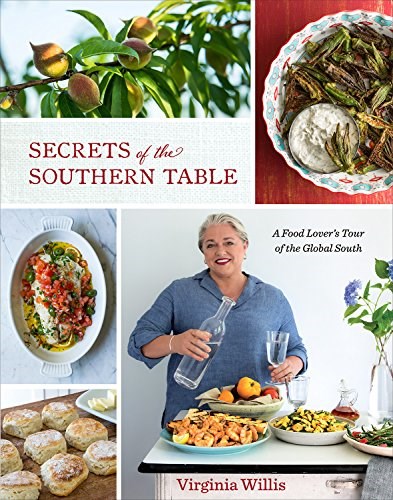 Secrets of the Southern Table: A Food Lover's Tour of the Global South by Virginia Willis shares a contemporary collection of Southern recipes from the Southern-cooking specialist, accompanied with a fascinating tour of Southern food purveyors and influencers. The book ties into the PBS show of the same name, set to air in 2018 to correspond with the book's release.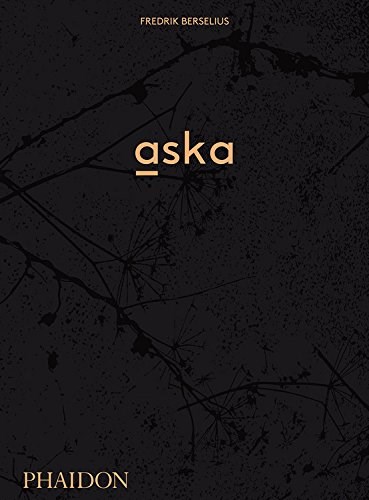 Aska by Fredrik Berselius is the debut cookbook from the internationally acclaimed Swedish chef of the two Michelin-starred Brooklyn restaurant, Aska. Please remember Eat Your Book members receive 30% off Phaidon titles when using the link provided.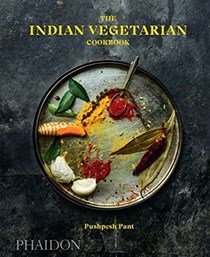 The Indian Vegetarian Cookbook by Pushpesh Pant delivers fresh, delicious, easy Indian vegetarian dishes from the author of Phaidon's global bestseller, India: The Cookbook. Please remember Eat Your Book members receive 30% off Phaidon titles when using the link provided.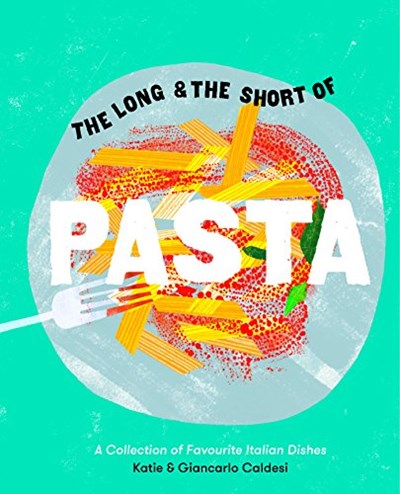 The Long and the Short of Pasta Over 70 of Italy's Favourite Recipes by Giancarlo Caldesi and Katie Caldesi showcases the best Italian pastas from across the country. With dishes from Tuscany to Rome, this book brings to life the soul of Italy.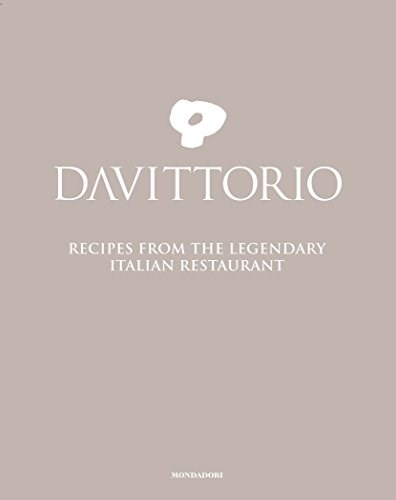 DaVittorio: Recipes from the Legendary Italian Restaurant by Enrico Cerea and Roberto Cerea is a must-have cookbook for lovers of fine Italian cuisine. Founded in 1966 by Vittorio Cerea, Da Vittorio is today one of the most beloved restaurants in Italy. The first-ever cookbook from the Michelin three-star institution, this volume presents fifty never-before-published recipes adapted for discerning home chefs. This title was published in Italy in November.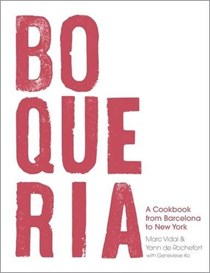 Boqueria: A Cookbook, from Barcelona to New York by Marc Vidal, Yann de Rochefort and Genevieve Ko is the definitive cookbook of the celebrated Boqueria restaurants, inspired by the best of Barcelona tapas. New York City's famed Boqueria restaurants capture the essence of Barcelona tapas–that savory, salt-crackling, lip-smacking bite that pairs so well with wine and friends.
June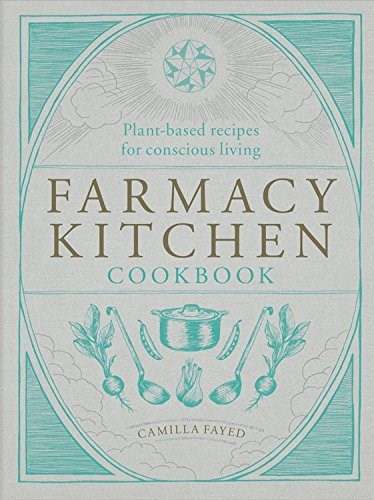 Farmacy Kitchen by Farmacy shares dishes inspired by favorite places around the world, that are not only energizing and delicious, but free of dairy, refined sugar, additives and chemicals. Discover the secrets of London's Farmacy classics, such as Farm green soup, the signature Farmacy burger, Goji ketchup, Raw banoffee pie, Fire Starter elixir and Brain booster latte. Also featured are personal stories, advice on a healthy kitchen set-up, homemade beauty products, tips for a happy lifestyle and stunning photography.

Cuba: The Cookbook by Madelaine Vazquez Galvez and Imogene Tondre shares 350 home-cooking recipes in this compendium explore the country's myriad traditions and influences – from Spanish to Soviet to Chinese – through recipes for appetizers, rice dishes, fish, meat, vegetables, egg dishes, desserts, and more. Please remember Eat Your Book members receive 30% off Phaidon titles when using the link provided.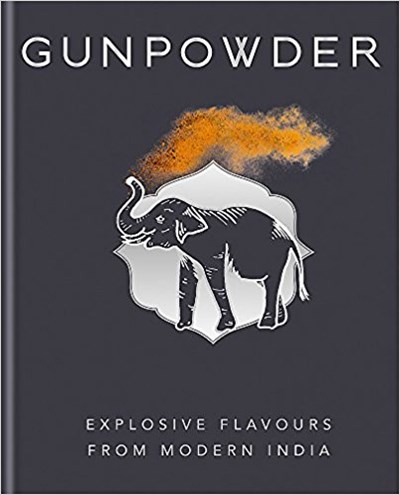 Gunpowder Explosive Flavours from Modern India by Harneet Baweja, Devina Seth and Nirmal Save is an exciting collection of recipes from the founders of the hugely respected restaurant of the same name. In this beautiful book, complete with stunning photography, Harneet, Devina and Nirmal have managed to capture the bustle and flavours of their childhoods in Kolkata, and the intricacy of true homestyle dishes from across India.
July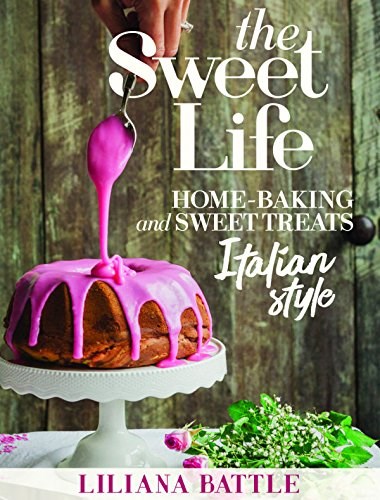 The Sweet Life: Home Baking and Sweet Treats Italian Style by Liliana Battle showcases the beautiful and diverse range of Italian baking and sweet treats. From biscuits and every day cakes, to rustic tarts, decadent chocolate, cupcakes, fruity treats and amazing pastries, to incredible show stopping celebratory cakes there is a recipe here for every occasion. Some are traditional, others are modern day twists on the classics, but all are delicious and easy to make.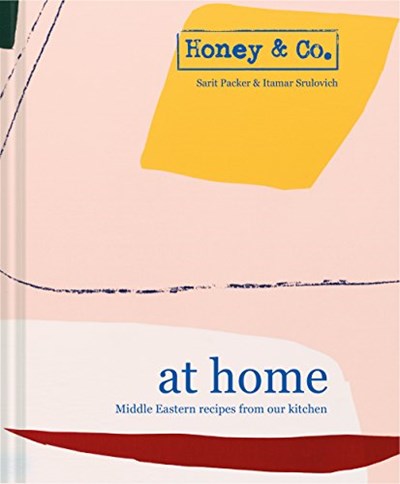 Honey & Co: At Home: Middle Eastern Recipes from our Kitchen by Sarit Packer and Itamar Srulovich delivers simple and delicious Middle Eastern dishes that are easy to make and a pleasure to serve. From breads to bakes, salads to sweets, there is something for everyone in this celebration of Middle Eastern cooking. Wholesome, fresh and seasonal ingredients are organised into chapters For Us Two, For Friends, For the Weekend, For a Crowd and The Kitchen. Packed full of stylish and stunning photography, this title takes Sarit and Itamar out of the restaurant kitchen and into their home, and is filled with the stories in food that mean the most to them. The recipes and surrounding text is written from the heart with affection for the food they love.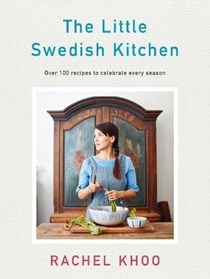 Rachel Khoo left her Paris kitchen for Sweden and in her new title, The Little Swedish Kitchen: Over 100 Recipes to Celebrate Every Season, she shares over 100 delicious and seasonal Swedish recipes from her new little scandi kitchen ­- celebrating traditional fare, embracing local ingredients, exploring what the Swedes eat at home and offering her own fresh and stylish takes. Full of stunning location and food photography, Rachel's ravishing new cookbook will take you on a culinary tour of this beautiful country so you can experience for yourself what the Swedish call lagom, the art of enjoying just the perfect amount of the best things in life.
Chicken and Charcoal by Matt Abergel is the first cookbook from cult yakitori restaurant of the same name. Yakitori is one of the simplest, healthiest ways to cook chicken. At Yardbird in Hong Kong, Canadian chef Matt Abergel has put yakitori on the global culinary map. Here, in vivid style, with strong visual references to Abergel's passion for skateboarding, he reveals the magic behind the restaurant's signature recipes, together with detailed explanations of how they source, butcher, skewer, and cook the birds with no need for special equipment. The first comprehensive book about yakitori to be published in English, this book will appeal to home cooks and professional chefs alike. Please remember Eat Your Book members receive 30% off Phaidon titles when using the link provided.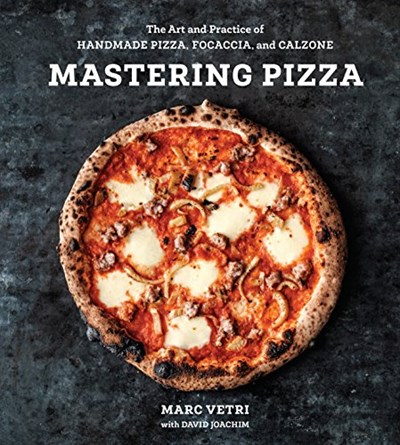 Mastering Pizza: The Art and Practice of Handmade Italian Pizza, Focaccia, and Calzone by Marc Vetri and David Joachim is a revolutionary guide to making delicious pizza at home, offering a variety of base doughs so that your pizza will turn out perfect no matter what kind of oven or equipment you have. The book covers popular standards like Margherita and Carbonara while also featuring unexpected toppings such as mussels and truffles and even a dessert pizza made with Nutella. With transporting imagery from Italy and hardworking step-by-step photos to demystify the process, this title will help you make pizza as delicious as you find in Italy. Vetri and Joachim are masters and all their books are in my collection.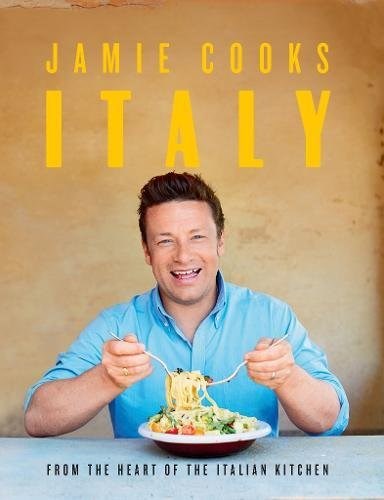 Jamie Cooks Italy: From the Heart of the Italian Kitchen by Jamie Oliver is a celebration of the joy of Italian food. Jamie wants to share his love of all things Italian with accessible, best-ever recipes for Classic Carbonara, Salina Chicken, Stuffed Focaccia, Baked Risotto Pie, Pot-Roasted Cauliflower and Limoncello Tiramisu. This is about bringing the pleasure and passion of the world's favourite cuisine to your kitchen at home. Featuring 140 recipes in Jamie's easy-to-follow style, the book has chapters on Antipasti, Salad, Soup, Meat, Pasta, Fish, Rice & Dumplings, Bread & Pastry, Sides, Desserts and all the Basics you need.
September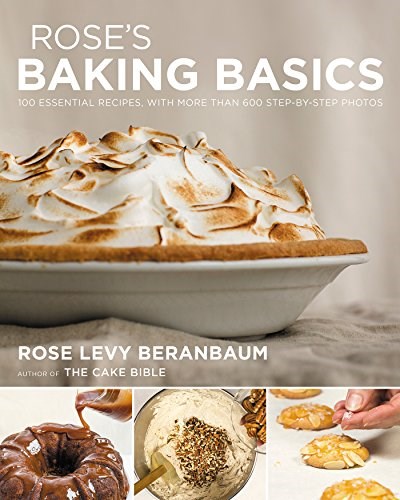 Rose's Baking Basics: 100 Essential Recipes, with More Than 600 Step-by-Step Photos by Rose Levy Beranbaum is an ultimate collection of no-fuss recipes everyone should know. Rose guides you through every recipe with a streamlined, simplified approach and more than 600 mouthwatering and instructive photos. Whether you're a baking enthusiast or just want to whip up the occasional treat, you will be able to easily make perfect brownies, banana bread, holiday pies, birthday cakes, homemade bread, and more. Throughout, Rose shares her unique tips and methods for unlocking the secrets to the best flavors and foolproof results, for a treasury of essential recipes you'll use forever.
Cooking South of the Clouds: Recipes and Stories from China's Yunnan Province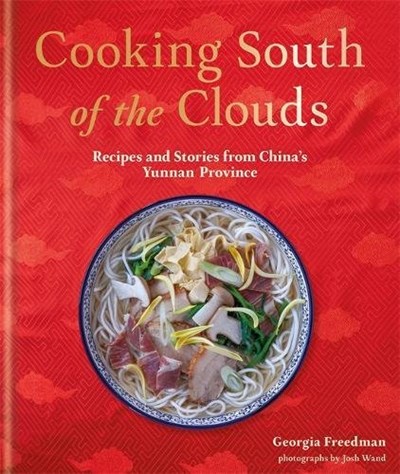 by Georgina Freedman is a title I am so excited about. Each chapter here covers a different area featuring its cardinal recipes such as Tibetan momo dumplings, Dai cucumber salad with peanuts, the famed "crossing-the-bridge" noodles of Kunming, Eastern-style fried rice with ham, potatoes, and peas, and roasted eggplant salad from near the Burmese border. Complete with profiles of local cooks, artisans, and farmers, as well as breathtaking on-location photography, this book takes readers on an unforgettable journey through the land of Shangri-La and introduces a new world of flavors.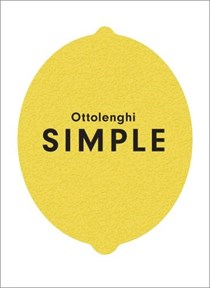 Simple by Yotam Ottolenghi's is scheduled for release in September of 2018. The superstar chef's award-winning recipes are always a celebration: an unforgettable combination of abundance, taste and surprise. This title will share 120 brand-new dishes that contain all the inventive elements and favour combinations that Ottolenghi is loved for, but with minimal hassle for maximum joy.


The German Cookbook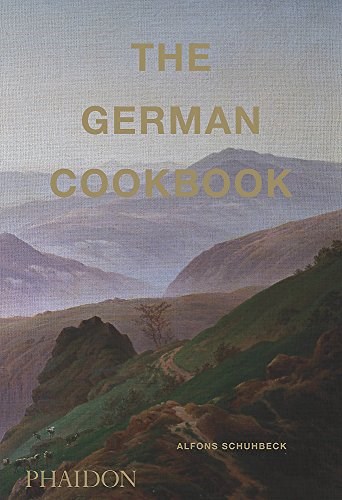 by Alfons Schuhbeck is a comprehensive collection of German recipes – from authentic traditional dishes to contemporary cuisine. Germany is made up of a series of distinct regional culinary cultures. From Hamburg on the north coast to Munich in the Alpine south, and from Frankfurt in the west to Berlin in the east, Germany's cities and farmland yield a remarkable variety of ingredients and influences. This authoritative book showcases this diversity, with 500 recipes including both beloved traditional cuisine and contemporary dishes representing the new direction of German cooking – from snacks to desserts, meat, poultry, and fish, to potatoes, dumplings, and noodles. Please remember Eat Your Book members receive 30% off Phaidon titles when using the link provided.


Time: A Year and a Day in the Kitchen by Gill Meller is the highly anticipated follow-up to the award-winning Gather. In it Gill distills the essence of his approach to food and cooking – time spent in the kitchen, with good ingredients, makes for the best possible way of life. Morning, daytime and night – these are the touchstones of our days, and days are the markers of our years. Gill's unique dishes fit within this framework, moving through the seasons, from freshness and light, to comfort and warmth.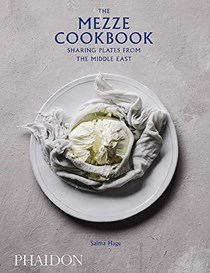 The Mezze Cookbook: Sharing Plates from the Middle East by Salma Hage shares more than 135 home-cooking recipes exploring the regional diversity of Middle Eastern sharing dishes, from Lebanon and Iran to Turkey and Syria. Divided by style of dish, the book features both meat-based and vegetarian dishes, along with suggested mezze-style menus and a glossary of ingredients.Please remember Eat Your Book members receive 30% off Phaidon titleswhen using the link provided.
October
Everyday Dorie: The Way I Cook by Dorie Greenspan invites readers into the beloved author's kitchen to savor the dishes that she makes all the time, from Miso-glazed salmon to Lemon goop. What makes a "Dorie recipe"? Each one has a small surprise that makes it special. Mustard and walnuts in the cheese puffs. Cherry tomatoes stuffed into red bell peppers and oven-charred. Cannellini beans in cod en papillote. The dishes are practical, made with common ingredients from the supermarket, farmers' market, or pantry.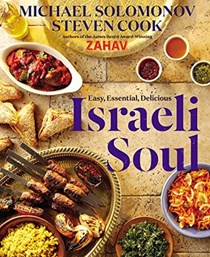 In their first major book since the spectacular Zahav, Israeli Soul: Simple Essential Delicious by Michael Solomonov and Steven Cook go straight to the food of the people – the great dishes that are the soul of Israeli cuisine. Usually served from tiny eateries, hole-in-the-wall restaurants, or market stalls, these specialties have passed from father to son or mother to daughter for generations. To find the best versions, the authors scoured bustling cities like Tel Aviv, Jerusalem, and Haifa, and sleepy towns on mountaintops. They visited bakeries, juice carts, beaches, even weddings. Their finds include meals in the hand like falafel and pita; juicy, grilled and roasted spice-rubbed meats; stuffed vegetables; a wealth of chopped vegetable salads; a three-minute fluffy hummus with more than two dozen toppings; pastries, ice creams, and shakes. Solomonov has perfected and adapted every recipe for the home kitchen.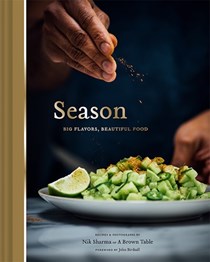 Season: Big Flavors, Beautiful Food by Nik Sharma is one of 2018's highlights for me. Nik's A Brown Table blog is just beautiful and this promises to be an incredible debut cookbook. Order it now!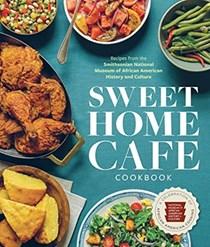 Sweet Home Café Cookbook: Recipes from the Smithsonian National Museum of African American History and Culture by NMAAHC is slated for release this month. With more than 115 recipes, this title will take readers on a deliciously unique journey. Presented here are the salads, sides, soups, snacks, sauces, main dishes, breads, and sweets that emerged in America as African, Caribbean, and European influences blended together. More than a collection of delightful recipes, this book illustrates the pivotal–and often overlooked–role that African Americans have played in creating and re-creating American foodways.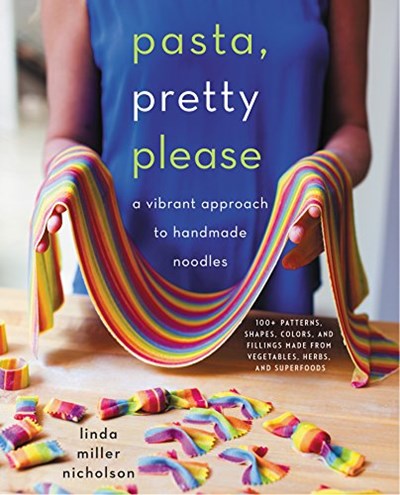 Pasta, Pretty Please
by Linda Miller Nicholson delivers her first cookbook, a stunning cornucopia of pasta in every color and shape, all created by hand using all-natural colors from vegetables, herbs, and superfood – and including 25 dough recipes, 33 traditional and modern shaping techniques, and the perfect fillings and sauces to make your creations pop.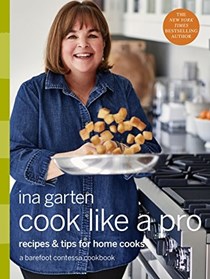 Cook Like a Pro: Recipes and Tips for Home Cooks
by Ina Garten shares a brand-new collection of recipes, tips, and techniques, so readers can cook with confidence no matter how much experience they have in the kitchen.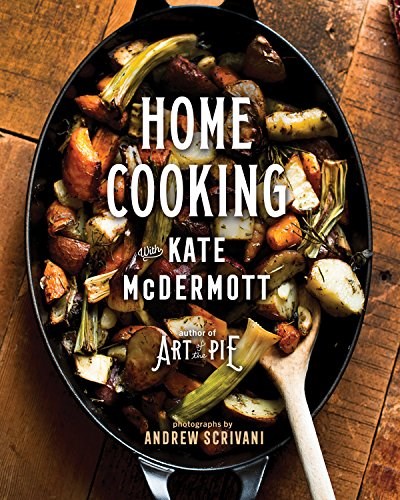 Home Cooking with Kate McDermott
by Kate McDermott delivers satisfying, mainly one-dish meals from the author of Art of the Pie. When she isn't making pie, Kate McDermott has people to feed. From roasted chicken and veggies for Sunday supper to batches of hearty soup to reheat when there's no time to cook, this practical cookbook focuses on staple recipes for people who aren't looking for a part-time job in the kitchen. Using ingredients that can be found in any supermarket and techniques that every home cook needs, McDermott shares tasty and repeatable meals for friends and family.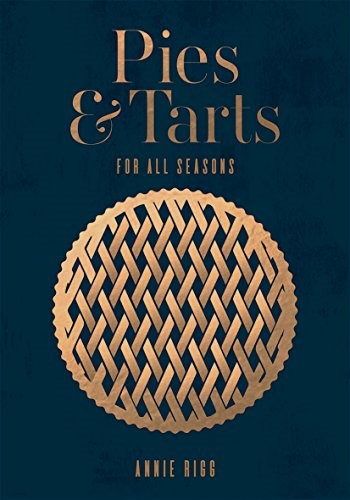 Pies and Tarts: For All Seasons
by Annie Rigg features 100 pies and tarts, themed by size: individual tartlets and handheld pies, medium ones for lunch and dinner, and big, celebratory pies for larger gatherings. Sweet and savory recipes for every season, and ideas for super decorative pastry-work as popularized on Instagram. Separate recipes for doughs and crusts made with a variety of flours are also included.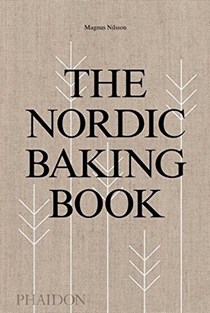 The Nordic Baking Book
by Magnus Nilsson delves into all aspects of Nordic home baking – modern and traditional, sweet and savory – with recipes for everything from breads and pastries to cakes, cookies, and holiday treats. No other book on Nordic baking is as comprehensive and informative. Nilsson travelled extensively throughout the Nordic region – Denmark, the Faroe Islands, Finland, Greenland, Iceland, Norway, and Sweden – collecting recipes and documenting the landscape. The 100 photographs in the book have been shot by Nilsson – now an established photographer, following his successful exhibitions in the US. Please remember Eat Your Book members receive
30% off Phaidon titles
when using the link provided.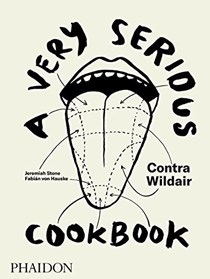 A Very Serious Cookbook: Contra Wildair by Jeremiah Stone and Fabián von Hauske and Alison Roman is the story of two places beloved by chefs and foodies worldwide – Lower East Side tasting-menu restaurant Contra, and its more casual sister, Wildair. The book exudes the spirit of collaboration and exploration that inspires the chefs' passionately seasonal cooking style, boundary-pushing creativity, and love of natural wine. Narratives explore how and why they developed their signature dishes – many of which are ideal for creative home cooks – and are full of their distinctive wit and personality. Please remember Eat Your Book members receive 30% off Phaidon titleswhen using the link provided.
November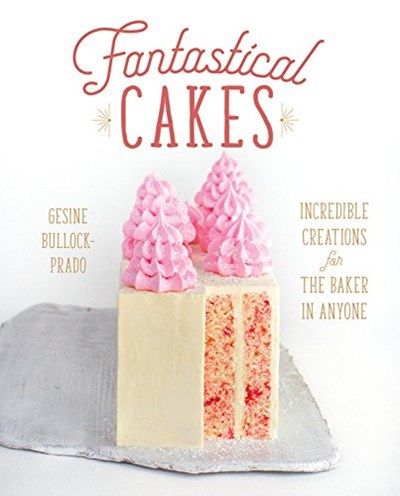 Fantastical Cakes: Incredible Cakes for the Baker in Anyone
by Gesine Bullock-Prado shares her step-by-step instruction for baking, piping, and making decorations make each bit manageable, whether it's baking layers ahead of time and freezing, or taking the time to crank out a slew of gorgeous frosting flowers that hold beautifully in the freezer until you need them. No step is skipped or left unexplained. The layers are as easy as box mixes, and the smoothing and decorating instructions work the first time (not a thousand passes later). From custom shapes to complement a party theme to ultra-gorgeous towering layer cakes for special occasions, it's all within reach.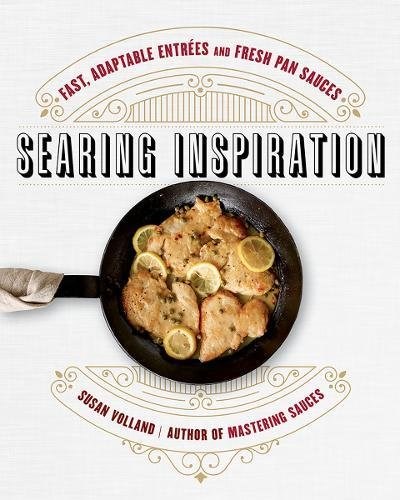 Searing Inspiration: Fast, Adaptable Entrées and Fresh Pan Sauces
by Susan Volland explains how to skillfully wield a hot skillet to sear entrees, then shows how quickly a fresh, easy sauce can be made in that same hot pan. In more than sixty enticing recipes that cover seafood, poultry, meats, vegetables, tofu, and eggs, Volland invites home cooks to adapt her recipes for taste, diet, and ingredient availability.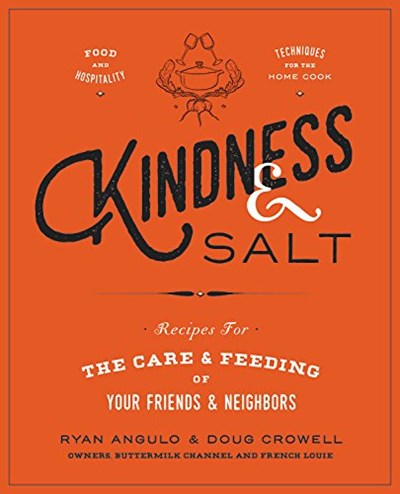 Kindness & Salt: Recipes for the Care and Feeding of Your Friends and Neighbors
by Ryan Angulo and Doug Crowell, the owners of two of Brooklyn's most beloved restaurants, Buttermilk Channel and French Louie, delivers a home cook's handbook with all the delicious, welcoming comfort food and drink (and brunch!) you'd want from your favorite neighborhood bistro.
December
I am sure there will be many more titles to entice us in 2018 and I will be bringing our members details as they surface.
Happy New Year!