This week: The Big Book of King Cake, recipes, cookbook previews and more
January 14, 2022 by Jenny
Last Sunday, Darcie wrote a paragraph on King cakes in her food news antipasto post; and in February of 2020, I covered the yeasted cake in a weekly roundup. Today, I want to share more with you about a beautiful book devoted to the subject.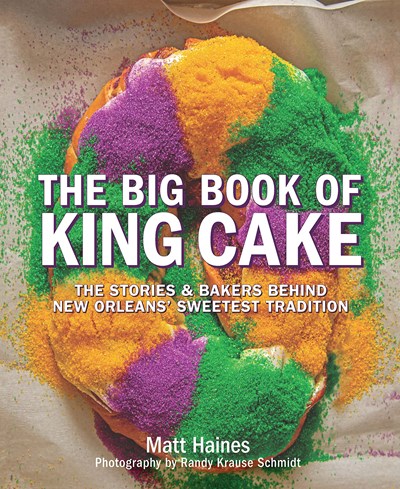 The Big Book of King Cake: The Stories & Bakers Behind New Orleans' Sweetest Tradition by Matt Haines is devoted to the history of the King cake and features bakers in New Orleans (as well as a chapter on its "international cousins").
Filled with vivid imagery and profiles of bakers such as Joy the Baker, Jack Rose, and Brennans, this book is pure inspiration. It includes photographs of profiled bakers' versions of the treasured cake but there are only three recipes in the book – two cocktails and one King cake recipe at the back of the book provided by the New Orleans Culinary & Hospitality Institute.
There are over 366 pages in this stunning title and I have found myself spending hours studying the countless variations of this cake and enjoying the stories of the bakers behind them. While there are not recipes for all these wonderful variations, I find myself inspired to take a basic recipe and experiment with the different glazes and fillings and I'm sure any baker could do the same.
Our

takes you inside The Big Book of King Cake to give you an idea of its content. It is a wonderful resource. On Feb 22nd, Matt is hosting a King cake workshop in New Orleans.
---
The last week at Eat Your Books
Since our last roundup, Darcie has written these articles:
Darcie's weekly food news antipasto is shared every Sunday and the tag #foodnews brings up these information-packed posts from the most current to the first one. Darcie can be followed on Instagram at darcie_bakes.
A reminder in case you missed it – Jane has published her annual best lists:
Since our last roundup, I have posted the following:
Please be sure to check our Calendar for updated events. My Instagram is thecookbookjunkies.
Jenny and the EYB Team
---
Recently Indexed Titles
Our team of member and pro indexers are working hard indexing titles, both new and old. Below are just a few highlights. A reminder: newly indexed titles will always show up at the top of the EYB Library and your Bookshelf so you will always know which titles have just been indexed. Recent indexed magazines can be found here. For information on member indexing, please see this roundup with more details.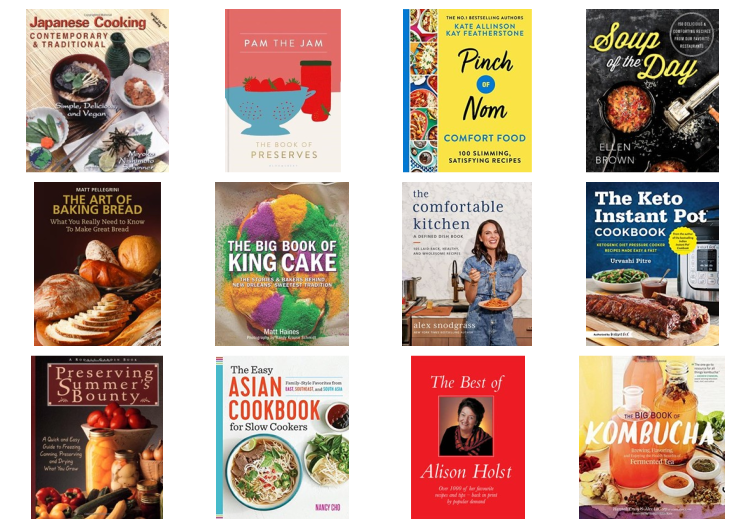 ---
Member Photo of the Week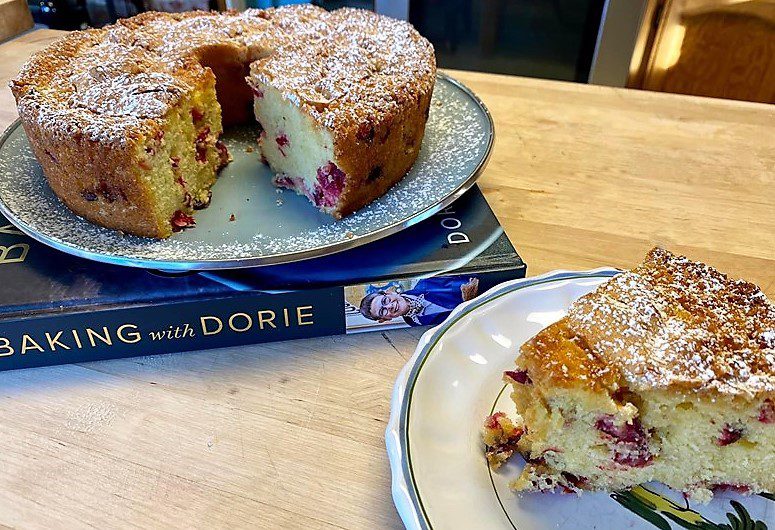 Breakfast-in-Rome lemon cake from Baking with Dorie: Sweet, Salty & Simple (page 76) by Dorie Greenspan submitted by member MakeMyHay
Have you uploaded any of your own photos yet? Learn more! Please remember to update your profile with your Instagram name if you would like to be tagged in any photos that we share!
---
Featured Online Recipe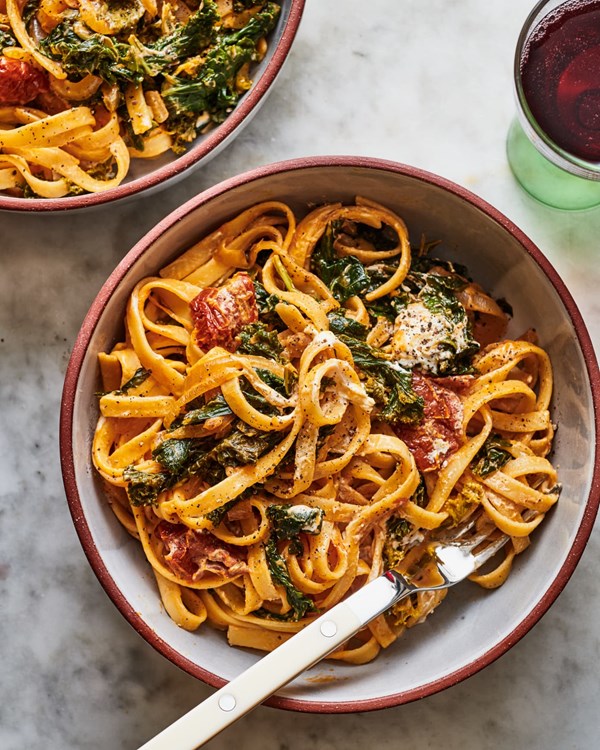 Pasta with braised greens from The Kitchn by Ali Slagle
Add The Kitchn to your bookshelf for an additional 8,836 recipes
Ali Slagle's debut cookbook I Dream of Dinner (So You Don't Have To): Low-Effort, High-Reward Recipes will be released in April.
---
EYBDigital Previews
Recently we uploaded our 1,214th EYBDigital Preview where a selection of full sample pages is available for the following cookbooks.
Learn more about EYBDigital Previews.
Note: To learn why you cannot add all EYBDigital Preview recipes to your Bookshelf, please read this Help page.
Cookbook Giveaways
Click on the Blue Link Below to Enter

The cookbook giveaway roundup shares all current giveaways including those open worldwide and to other regions.