This week: 1,200 EYBD Previews milestone, recipes, cookbook giveaways and more
November 19, 2021 by Jenny
On Monday our monthly newsletter will be arriving in your inboxes so that you can start checking out our Thanksgiving Pinterest boards and adding books to your Wishlist from our November cookbook review and gift guide (to be published this weekend). As we hit another EYB milestone and indexed a load of books, we wanted to share a quick roundup with you this week and will be skipping next Friday's.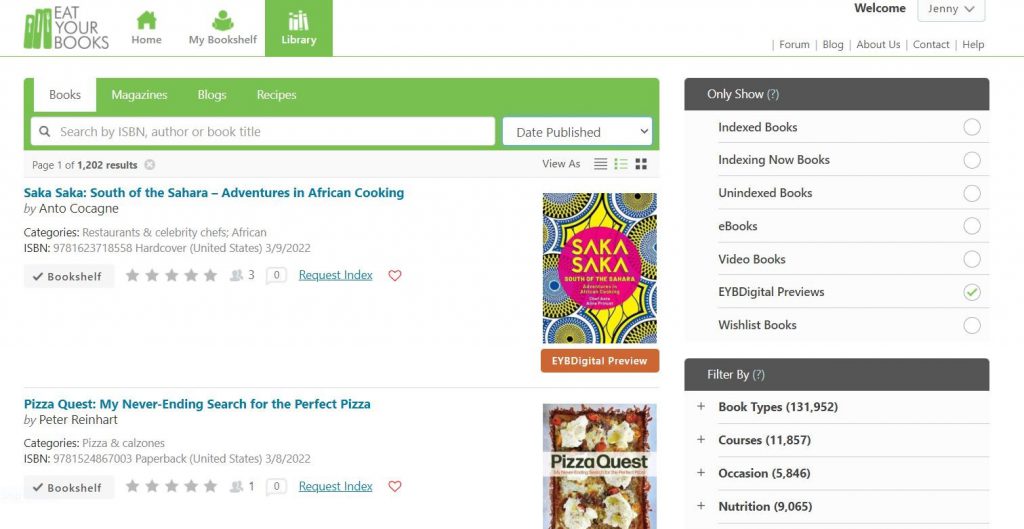 This week we loaded our 1,202nd EYBDigital Preview to our Library. An EYBDigital Preview is where a selection of full sample pages from cookbooks are available to provide our members with a sneak peek inside. Learn more about EYBDigital Previews.
For our new members, this post on How to Make EYB work better for you may be helpful and shares links to articles about our fairly new Wishlist feature and more.
Annabel Langbein is offering signed copies of her and daughter Rose's latest book Summer at Home for holiday gift giving. They will include a holiday gift card for online orders of the book purchased up until Dec 25th, 2021. Learn more here.
---
The last week on the blog
Since our last roundup, Darcie has written these articles:
Darcie's weekly food news antipasto is shared every Sunday and the tag #foodnews brings up these information-packed posts from the most current to the first one. Darcie can be followed on Instagram at darcie_bakes.
Darcie, Jane and I all contribute to our GBBO recap posts. All GBBO related posts are tagged #gbbo2021.
Since our last roundup, I have posted the following and I'll soon have a gift guide available for our members along with a load of fantastic promotions:
Please be sure to check our Calendar for updated events. Our cookbook deals post is frequently updated and will include any special holiday deals as well so check that post often for new sales (the ICYMI post explains the post in detail). My Instagram is thecookbookjunkies.
Jenny and the EYB Team
---
Recently Indexed Titles
Our team of member and pro indexers are working hard indexing titles, both new and old. Below are just a few highlights. Recently indexed titles will always show up at the top of the EYB Library and your Bookshelf so you will always know which titles have just been indexed. Recent indexed magazines can be found here.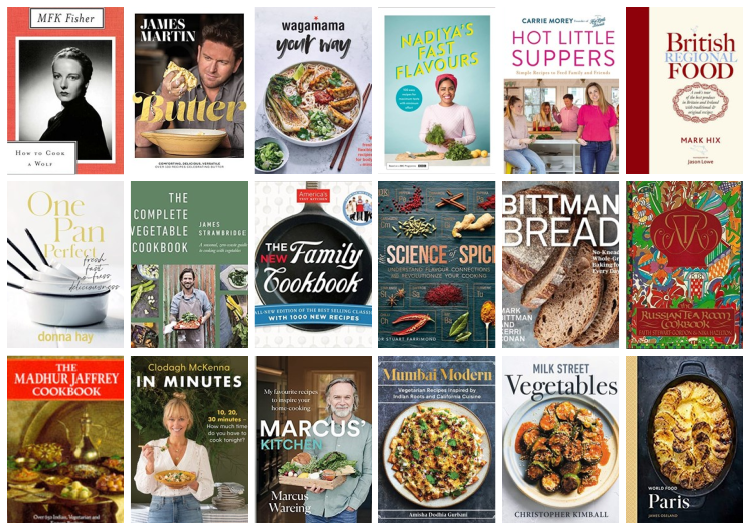 ---
Member Photo of the Week
Dumpling salad from To Asia, With Love: Everyday Asian Recipes and Stories from the Heart (page 191) by Hetty McKinnon submitted by member Lots_of_fun_nyc
Have you uploaded any of your own photos yet? Learn more! Please remember to update your profile with your Instagram name if you would like to be tagged in any photos that we share!
---
Featured Online Recipe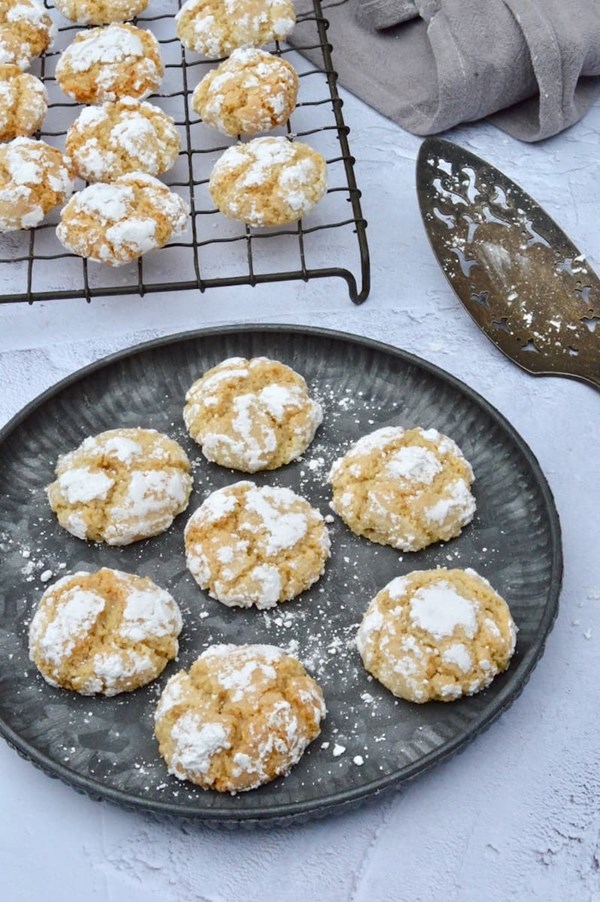 Vegan amaretti from Tin and Thyme: Tales from a Cornish Kitchen by Choclette
Add the blog Tin and Thyme: Tales from a Cornish Kitchen to your bookshelf for 906 recipes
---
EYBDigital Previews
Recently we uploaded our 1,202nd EYBDigital Preview where a selection of full sample pages is available for the following cookbooks.
Learn more about EYBDigital Previews.
Note: To learn why you cannot add all EYBDigital Preview recipes to your Bookshelf, please read this Help page.

---
Cookbook Giveaways
Click on the Blue Link Below to Enter

Enter our US/CA giveaway to win one of three copies of Baking with Dorie: Sweet, Salty & Simple by Dorie Greenspan. One US winner will also receive a gorgeous Emile Henry tarte tatin baker. Contest expires Dec 10, 2021.
Enter our US/CA giveaway to win one of three copies of Peace, Love, and Pasta: Simple and Elegant Recipes from a Chef's Home Kitchen by Scott Conant with one US winner receiving an Anolon gourmet pasta maker. Contest expires Dec 12, 2021.
The cookbook giveaway roundup shares all current giveaways including those open worldwide and to other regions.