October 2018 Cookbook Previews
October 9, 2018 by Jenny
Our EYBD program is in full swing with new titles being added frequently. For more information on those books that are part of this program, please see our updated EYBD post.
The EYBDigital Previews added since September's preview post are set out in the table below. Click on the book title to go directly to the EYBD Preview. Giveaways are noted, titles slated for EYBD are identified, and for Phaidon titles, the usual 30% discount at Phaidon.com is available at the link provided.

SUMMARY OF NEW EYBD PREVIEWS
As there are so many new books this month (as evidenced by my Fall preview post), today I'm going to highlight a few titles and then provide a listing of major titles with events, EYBD previews or giveaways noted at the end of this post.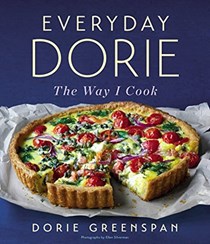 Everyday Dorie: The Way I Cook by Dorie Greenspan invites readers into the beloved author's kitchen to savor the dishes that she makes all the time and as with all of Dorie's book this one is beautiful. What makes a "Dorie recipe"? Each one has a small surprise that makes it special. The dishes are practical, made with common ingredients from the supermarket, farmers' market, or pantry. Events. EYB Cookbook Club title.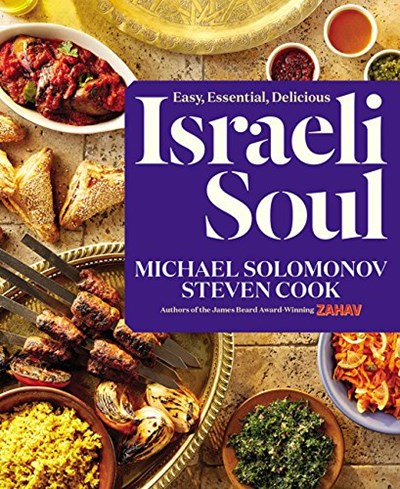 In their first major book since the spectacular Zahav, Israeli Soul: Simple Essential Delicious by Michael Solomonov and Steven Cook go straight to the food of the people – the great dishes that are the soul of Israeli cuisine. Another brilliant offering from the master. Events.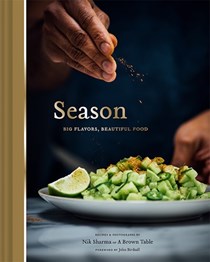 Season: Big Flavors, Beautiful Food by Nik Sharma, the blogger behind A Brown Table blog and weekly columnist for the San Francisco Chronicle, presents a spectacular first offering. Events. EYB Cookbook Club title.
Pasta, Pretty Please by Linda Miller Nicholson delivers her first cookbook, a stunning cornucopia of pasta in every color and shape, all created by hand using all-natural colors from vegetables, herbs, and superfood – and including 25 dough recipes, 33 traditional and modern shaping techniques, and the perfect fillings and sauces to make your creations pop. EYBD Book. Events.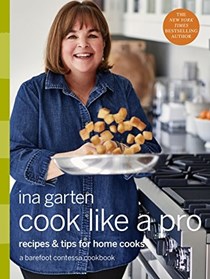 Cook Like a Pro: Recipes and Tips for Home Cooks by Ina Garten shares a brand-new collection of recipes, tips, and techniques, so readers can cook with confidence no matter how much experience they have in the kitchen. Events.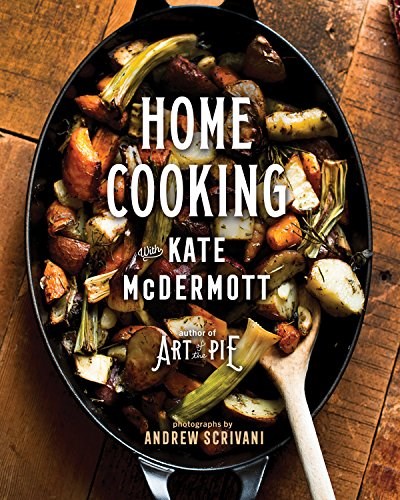 Home Cooking with Kate McDermott by Kate McDermott delivers satisfying, mainly one-dish meals from the author of Art of the Pie. When she isn't making pie, Kate McDermott has people to feed. From roasted chicken and veggies for Sunday supper to batches of hearty soup to reheat when there's no time to cook, this practical cookbook focuses on staple recipes for people who aren't looking for a part-time job in the kitchen. Using ingredients that can be found in any supermarket and techniques that every home cook needs, McDermott shares tasty and repeatable meals for friends and family. EYBD Book. Events.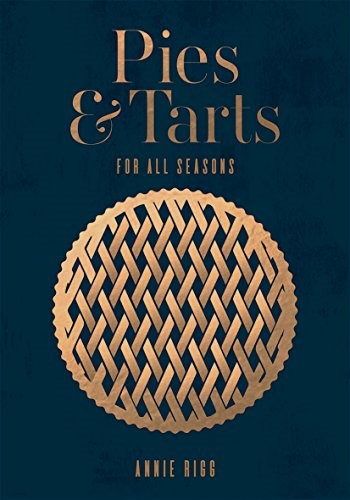 Pies and Tarts: For All Seasons by Annie Rigg features 100 pies and tarts, themed by size: individual tartlets and handheld pies, medium ones for lunch and dinner, and big, celebratory pies for larger gatherings. Sweet and savory recipes for every season, and ideas for super decorative pastry-work as popularized on Instagram. Separate recipes for doughs and crusts made with a variety of flours are also included.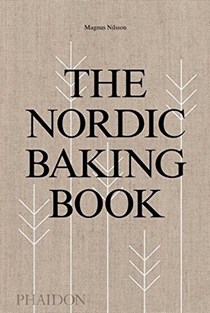 The Nordic Baking Book by Magnus Nilsson delves into all aspects of Nordic home baking – modern and traditional, sweet and savory – with recipes for everything from breads and pastries to cakes, cookies, and holiday treats. No other book on Nordic baking is as comprehensive and informative. Nilsson travelled extensively throughout the Nordic region – Denmark, the Faroe Islands, Finland, Greenland, Iceland, Norway, and Sweden – collecting recipes and documenting the landscape. The 100 photographs in the book have been shot by Nilsson – now an established photographer, following his successful exhibitions in the US. Please remember Eat Your Book members receive 30% off Phaidon titles when using the link provided.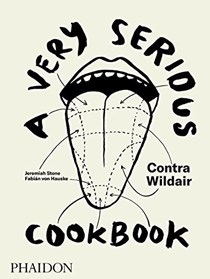 A Very Serious Cookbook: Contra Wildair by Jeremiah Stone and Fabián von Hauske and Alison Roman is the story of two places beloved by chefs and foodies worldwide – Lower East Side tasting-menu restaurant Contra, and its more casual sister, Wildair. The book exudes the spirit of collaboration and exploration that inspires the chefs' passionately seasonal cooking style, boundary-pushing creativity, and love of natural wine. Narratives explore how and why they developed their signature dishes – many of which are ideal for creative home cooks – and are full of their distinctive wit and personality. Please remember Eat Your Book members receive 30% off Phaidon titles when using the link provided.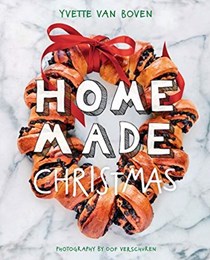 Home Made Christmas
by Yvette van Boven is everything a comforting holiday book should be. Look for a full promotion on this stunning title soon. Yvette's books are must haves and all reside proudly on my bookshelf.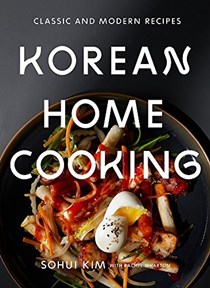 Korean Home Cooking: Classic and Modern Recipes
by Sohui Kim and Rachel Wharton is the second offering from the chef and owner of The Good Fork and Insa, both Brooklyn hotspots. Her debut title is one devoted to recipes from The Good Fork restaurant which serves a mix of American and Korean inspired dishes. Here, Sohui concentrates purely on Korean cuisine reflective of the food at Insa. We will soon be indexing this beautifully photographed title.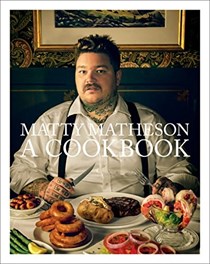 Matty Matheson: A Cookbook
by Matty Matheson shares the author's memories of the foods that have defined who he is. With a drive to share his zest for life, he creates dishes within these pages that reinterpret the flavors of his youth in Canada, as well as the restaurant fare for which he has become so well-known. I was blown away by how much I love this book.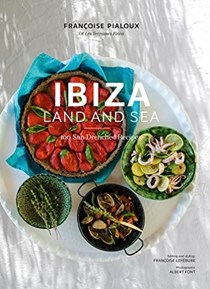 Ibiza, Land and Sea: 100 Sun-Drenched Recipes
by Françoise Pialoux and Françoise Lefébure shares the cuisine of this gorgeous locale as celebrated at Les Terrasses, a boutique hotel where locals and lucky guests alike gather to enjoy chef Françoise Pialoux's inventive creations. More than 100 easy-to-follow illustrated recipes accompany lush color photographs revealing the stunning landscape, local architecture, and exotic atmosphere of this fabulous resort locale.
Foundations of Flavour: The Noma Guide to Fermentation: Including Koji, Kombuchas, Shoyus, Misos, Vinegars, Garums, Lacto-Fermented Vegetables, and Black Fruits by René Redzepi and David Zilber show readers how to build their own pantry of ferments, including koji, kombuchas, shoyus, misos, vinegars, garums, lacto-fermented vegetables, and black fruits. This first title in a new series of books that deals with the philosphies and techniques behind the world famous restaurant includes approachable instructions and supporting photographs that will demonstrate the steps to re-create each of Noma's innovative flavors at home, as well as thoughtful suggestions for how cooks can use these new ingredients that will elevate their everyday cooking to a whole new level. Events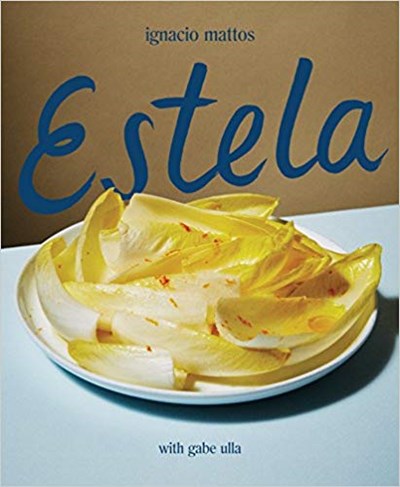 There are many cookbooks that I am excited about this year but Estela by Ignacio Mattos has to be very near the top. I haven't laid my hands on the book yet but if it is one-tenth as great as the chef's food – I'll be happy. Events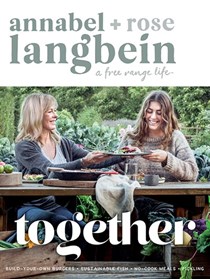 A Free Range Life: Together
by Annabel Langbein and Rose Langbein brings together Annabel's years of kitchen wisdom and commitment to garden-to-table eating, with daughter Rose's youthful enthusiasm for living and cooking sustainably and affordably, to create a guidebook for a fresh new approach to food. Delicious modern vegetarian recipes are accompanied by succulent burgers, ideas for cooking with sustainable fish species, meals for one, fruit-based desserts, picnic baking and on-trend recipes for fermented and pickled foods.
Again as there is such a wealth of incredible titles this month, I can't possibly preview them all so please look for more details in our Cookbook Summary at the end of the month.
La Boca Loca: Mexican Cooking for New Zealanders by Lucas Putnam and Marianne Elliot EYBD Book
My Indian Kitchen: Delicious Recipes for New Zealand Cooks by Ashia Ismail-Singer EYBD Book
Almonds, Anchovies and Pancetta: A Vegetarian Cookbook, Kinda of by Cal Peternell
Holiday and Celebration Bread in Five Minutes a Day: Sweet and Decadent Baking for Every Occasion by Jeff Hertzberg M.D. and Zoë François
Cooking with Scraps: Turn Your Peels, Cores, Rinds, Stems, and Other Odds and Ends into 80 Scrumptious, Surprising Recipes by Lindsay-Jean Hard Events
French Cooking at Home by Marianne Megnier Moreno
Skinnytaste One and Done: 140 No-Fuss Dinners for Your Instant Pot®, Slow Cooker, Sheet Pan, Air Fryer, Dutch Oven, and More by Gina Homolka
Set for the Holidays with Anna Olson: Recipes for Bringing Comfort and Joy: From Starters to Sweets, for the Festive Season and Almost Every Day by Anna Olson Events
All About Cake by Christina Tosi
Food of Northern Thailand by Austin Bush
Emily: The Cookbook by Emily Hyland and Matt Hyland
Chinese Heritage Cooking by Shirley Chung (Top Chef)
Forks Over Knives Global Flavors by Brian Wendel and Darshana Thacker
Red Truck Bakery Cookbook: Gold-Standard Recipes from America's Favorite Rural Bakery by Brian Noyes
The Casa Mono Cookbook: Spanish Recipes from the New York Classic Restaurant by Andy Nusser, Anthony Sasso and Jim Webster
Bestia: Italian Recipes Created in the Heart of L. A. by Ori Menashe and Genevieve Gergis and Lesley Suter
Comfort in an Instant: 75 Modern Recipes for Classic Favorites for Your Pressure Cooker, Multicooker, and Instant Pot®by Melissa Clark
Carla Hall's Soul Food: Everyday and Celebration by Carla Hall Events
Earth to Table Every Day: Cooking with Good Ingredients Through the Seasons by Jeff Crump and Bettina Schormann
The Ritz London : The Quintessential Cookbook by John Williams
Copenhagen Food: Culture, Tradition and Recipes by Trine Hahnemann EYBD Book. Events. Promotion.
Smith & DELI-cious: A Deli (That Happens to be Vegan) by Shannon Martinez and Mo Wyse
Eat at the Bar: Recipes Inspired by Travels in Spain, Portugal and Beyond by Jo Gamvros and Matt McConnell
Japanese Larder by Luiz Hara
Slow by Gizzi Erskine
Provisions: The Roots of Caribbean Cooking by Michelle Rousseau and Suzanne Rousseau
Nightingales and Roses: Recipes from the Persian Kitchen by Maryam Sinaiee
Heritage Baking by Ellen King
Tasting Italy: A Culinary Journey by America's Test Kitchen and Julia della Croce and Eugenia Bone Events
North Wild Kitchen: Home Cooking from the Heart of Norway by Nevada Berg
The Complete Milk Street TV Show Cookbook (2017-2019): Every Recipe from Every Episode of the Popular TV Show by Christopher Kimball
Instant Indian: Classic Foods from Every Region of India Made Easy in the Instant Pot by Rinku Bhattacharya
Cook's Illustrated Revolutionary Recipes: Groundbreaking Recipes That Will Change the Way You Cook
Milk Street: Tuesday Nights: More than 200 Simple Weeknight Suppers that Deliver Bold Flavor, Fast by Christopher Kimball Events
Sous Vide Made Simple: 60 Everyday Recipes for Perfectly Cooked Meals by Lisa Q. Fetterman and Scott Peabody and Meesha Halm
Modern Baking by Donna Hay
Mississippi Vegan: Recipes and Stories from a Southern Boy's Heart by Timothy Pakron
The Instant Pot Bible: More than 350 Recipes and Strategies — The Only Book You Need by Bruce Weinstein and Mark Scarbrough
Five Seasons of Jam by Lillie O'Brien
Fortnum & Mason: Christmas and Other Winter Feasts by Tom Parker Bowles
Breakfast: The Most Important Book About the Best Meal of the Day by the Editors of Extra Crispy
Scraps, Peels, and Stems: Recipes and Tips for Rethinking Food Waste at Home by Jill Lightner
The Catalan Kitchen: From Mountains to City and Sea – Recipes from Spain's Culinary Heart by Emma Warren
Instantly Southern: 75 Recipes for Classic Southern Favorites Using Your Pressure Cooker, Multicooker, and Instant Pot® by Sheri Castle
Andaluz: A Food Journey through Southern Spain by Fiona Dunlop
Pie Squared: Irresistibly Easy Sweet and Savory Slab Pies by Cathy Barrow EYBD Book. Events
The Great Minnesota Cookie Book: Award-Winning Recipes from the Star Tribune's Holiday Cookie Contest by Lee Svitak Dean and Rick Nelson
Cake: Layered, Frosted, Sliced & Shared by Brooke Bell
Best of Bridge Weekday Suppers: All-New Easy Everyday Recipes by Emily Richards and Sylvia Kong
Uncomplicated: Taking the Stress Out of Home Cooking by Claire Tansey
Flour + Stone Baked for Love, Life and Happiness by Nadine Ingram Events

The Best Comfort Food on the Planet

by Kerry Altiero and Katherine Gaudet