September 2018 Cookbook Previews
September 7, 2018 by Jenny
Last month, we launched and shared a promotion for our first EYBDigital Book Southern Baked. We're just a few days into September and two additional EYBD Books have been published Seattle Cooks: Signature Recipes from the City's Best (see our promotion) and Just a French Guy Cooking: Easy Recipes and Kitchen Hacks for Rookies (see our promotion). We have a fantastic collection of books slated for EYBD and to find out more, please see our updated EYBD post.
The EYBDigital Previews added since August's preview post are plentiful in number and are set out in the table below. Click on the book title to go directly to the EYBD Preview. Giveaways are noted, titles slated for EYBD are identified, and we also have a few Phaidon titles in this month's preview recap that as always qualify for a 30% discount at Phaidon.com when using the link provided.

SUMMARY OF NEW EYBD PREVIEWS


Since there are so many new books this month (and for the next few months as evidenced by my Fall preview post), I'm simply going to provide you with a brief blurb about these previewed titles and share any events, EYBD previews or giveaways that are currently available.

SEPTEMBER RELEASES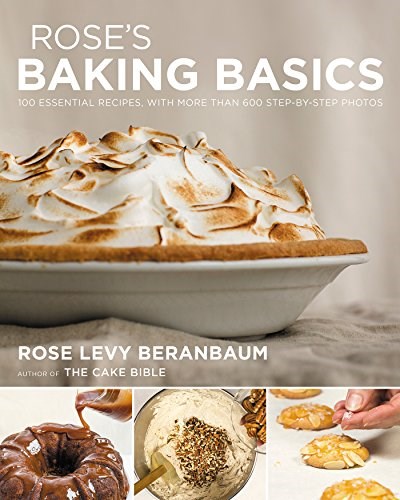 Rose's Baking Basics: 100 Essential Recipes, with More Than 600 Step-by-Step Photos by Rose Levy Beranbaum guides you through every streamlined recipe that has been simplified and documented with more than 600 mouthwatering and instructive photos. Rose is a must-have author. Events.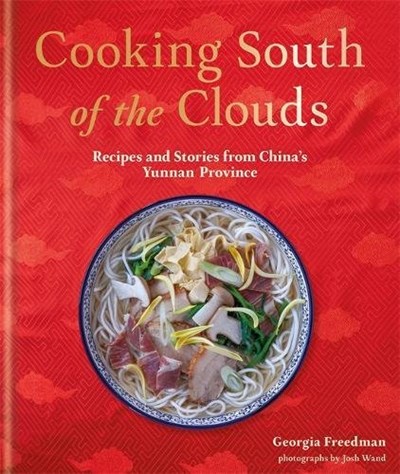 Cooking South of the Clouds: Recipes and Stories from China's Yunnan Province by Georgia Freedman has me as gobsmacked as I was/am about Carolyn Phillips' All Under Heaven. Georgia has woven together the perfect tapestry of story-telling, recipes and photographs (by Josh Wand) that bring the Yunnan Province to life. I plan on spending a great deal of time with this stunning book this weekend.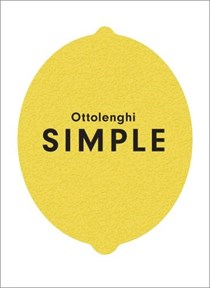 Simple by Yotam Ottolenghi shares 120 brand-new dishes that contain all the inventive elements and favour combinations that Ottolenghi is loved for, but with minimal hassle for maximum joy. This title comes to the US next month. I am anxiously awaiting my copy ordered from the UK. Check out Darcie's post about Ottolenghi's new podcast. Events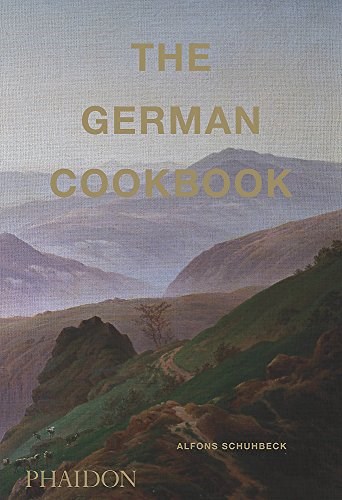 The German Cookbook by Alfons Schuhbeck is a comprehensive collection of German recipes – from authentic traditional dishes to contemporary cuisine. Remember EYB members can save 30% at Phaidon using our code.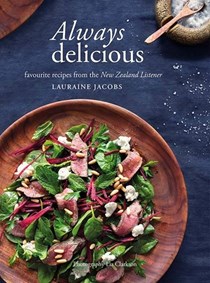 Always Delicious: Favourite Recipes from the New Zealand Listener by Lauraine Jacobs is a beautiful book set for publication on September 24 and is one of our EYBD Books. More information on this must have title can be found here. The publisher is providing a $15 reduction in freight charges for orders outside of New Zealand. Events.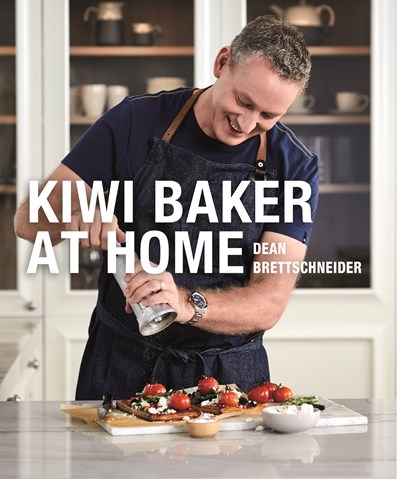 Kiwi Baker at Home by Dean Brettschneider is our second EYBD book from New Zealand. I have nearly all of his books and Lauraine's. They are filled with creations that inspire. We're working on a preview and will get that to you soon. The publisher is providing a $15 reduction in freight charges for orders outside of New Zealand.

Time: A Year and a Day in the Kitchen by Gill Meller is the highly anticipated follow-up to the award-winning Gather (a favorite in my collection). In Time, Gill distills the essence of his approach to food and cooking – time spent in the kitchen, with good ingredients, makes for the best possible way of life.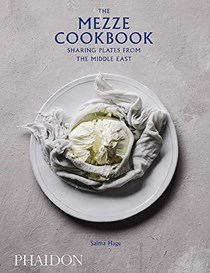 The Mezze Cookbook: Sharing Plates from the Middle East by Salma Hage shares more than 135 home-cooking recipes exploring the regional diversity of Middle Eastern cuisine. Please remember Eat Your Book members receive 30% off Phaidon titles when using the link provided.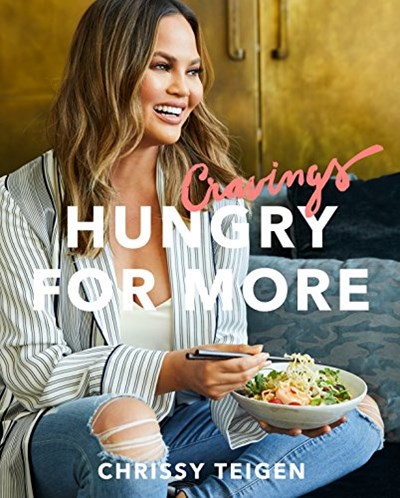 Cravings: Hungry for More by Chrissy Tiegen is the celebrity's new edible diary: recipes for quick-as-a-snap meals; recipes for lighter, brighter, healthier-ish living and more. Her first cookbook Cravings is killer good and I'm sure this will be as well.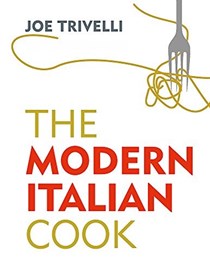 The Modern Italian Cook by Joe Trivelli, co-head chef of the River Cafe, features over 150 original recipes that cater for quick dinners right up to family feasts, Joe's focus is on fewer ingredients, exquisitely prepared.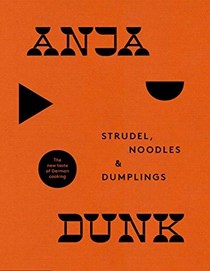 Strudel, Noodles and Dumplings by Anja Dunk is a cook book about Germany's varied culinary heritage seen through the eyes of the author's family recipes, most of which have been given a new life in her young family kitchen.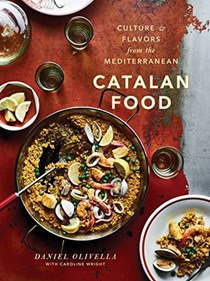 Catalan Food: Culture and Flavors from the Coast of Spain by Daniel Olivella delivers the author's accessible recipes which bring together both his Catalonian tradition and his modern culinary perspective.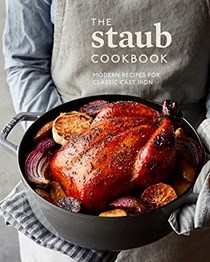 The Staub Cookbook: Modern Recipes for Classic Cast Iron by Staub is filled with comforting, tempting recipes all using beautiful Staub cookware.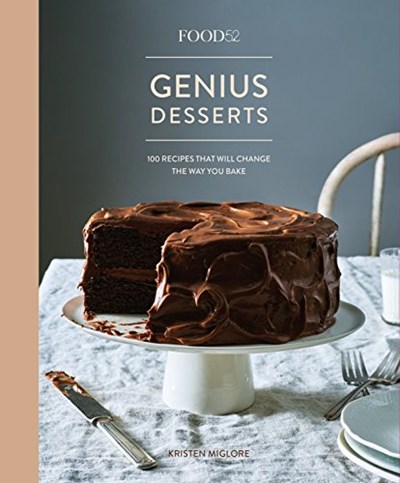 Food52 Genius Desserts: 100 Recipes That Will Change the Way You Bake by Kristen Miglore is another stunner of a title from Food52. For more information on this book see my review and our giveaway.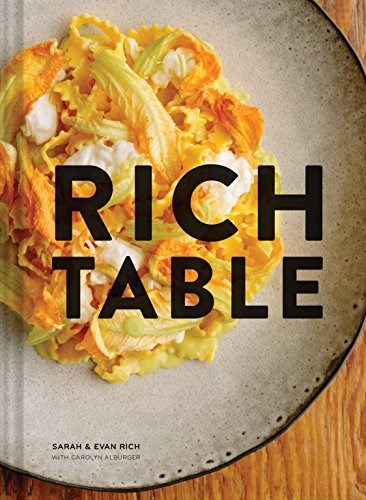 Rich Table by Sarah and Evan Rich, the proprietors of Michelin-starred Rich Table, this debut cookbook brings recipes from the restaurant together with the food the Riches cook for friends and family at home. Beautiful doesn't adequately describe this book. Events.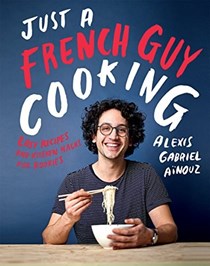 Just a French Guy Cooking: Easy Recipes and Kitchen Hacks for Rookies by Alexis Gabriel Ainouz, journals the cooking exploits of Alex who just wants us to have fun cooking. For more information on this EYBD Book see our promotion.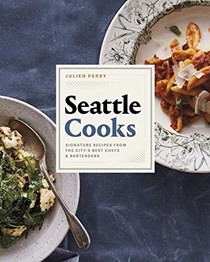 Seattle Cooks by Julien Perry features the best of Seattle's top chefs and bartenders. For more information on this EYBD Book see our promotion and giveaway post.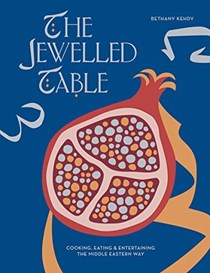 The Jewelled Table: Cooking, Eating and Entertaining the Middle Eastern Way by Bethany Kehdy shares over 80 ancient and everyday recipes from the Middle East that are reinterpreted and made accessible for cooking in a Western kitchen without losing integrity for the classics.


Authentic Italian Desserts: 75 Traditional Treats for the Non-Italian Baker by Rosemary Molloy presents authentic recipes passed down from the author's Italian relatives, bringing quintessential Italian desserts to your table. She brings authenticity to each creation, drawing on her experience as a Canadian living in Rome for the past 20 years. I've reviewed the digital copy of this book and it is stunning.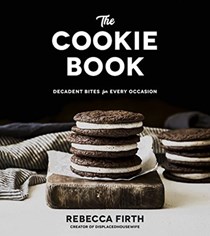 The Cookie Book: Decadent Bites for Every Occasion
by Rebecca Firth will be flour stained within a month. It's unique, fun and begs to be splattered and covered in dough.


The Bread Collection: Recipes for Baking Artisan Bread at Home by Brian Hart Hoffman is a another must have from the Bake from Scratch team. I'm anxious to get my hands on this book.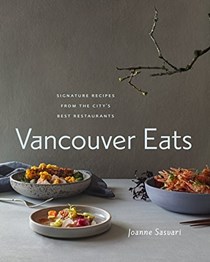 Vancouver Eats: Signature Recipes from the City's Best Restaurants by Joanne Sasvari is one of our EYBD Books and a must-have from Figure 1's cooks and eats series.


Now & Again: Go-To Recipes, Inspired Menus + Endless Ideas for Reinventing Leftovers by Julia Turshen may be my favorite title from the author to date. Beautiful comforting recipes filled this book. Events.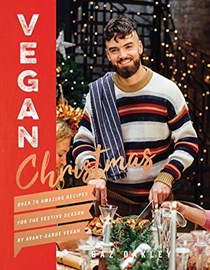 Vegan Christmas: Over 70 Essential Vegan Recipes for the Festive Season by Gaz Oakley promises that vegans and vegetarians will have the best holidays ever. Gaz is an expert in bold flavors and textures, so everyone can enjoy a spectacular centerpiece and amazing food throughout the festive season.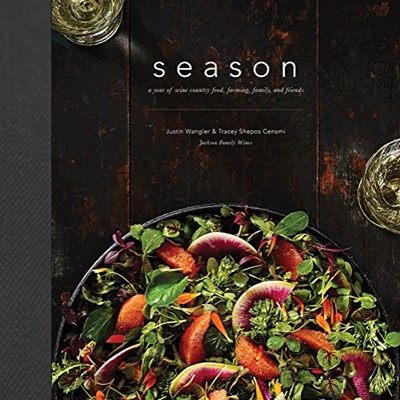 Season: A Year of Wine Country Food, Farming, Family, and Friends
by Justin Wangler, Tracey Shepos Cenami and Jackson Family Wines is about crafting food with what's growing in the soil, grazing in the fields, and swimming in the sea-food prepared with a light hand, seasoned with confidence, and served with casual sophistication. I stole a look at this book during IACP earlier this year and knew it was going to be incredibly beautiful and it is!
Other titles I'm looking forward to reviewing:
There are other titles being released this month that will be covered in more detail in my September cookbook review.