A passion for Rome and its food
August 22, 2016 by Jane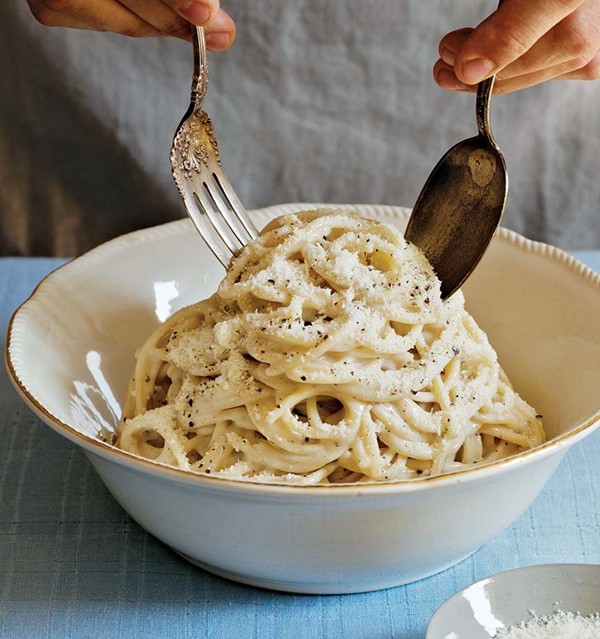 Kristina Gill is the food and drinks editor at DesignSponge.com, a home and lifestyle site with over 1.2 million readers per month. Her original recipes, and those she hand-selects from celebrated authors, chefs, and readers have appeared weekly as the "In the Kitchen With" column since 2007. She is also a food and travel photographer. Kristina transferred to Rome in 1999 after earning her BA from Stanford and her MA from Johns Hopkins SAIS. She recently teamed up with Rome expert Katie Parla to write Tasting Rome. (Enter our contest for your chance to win a copy of the book.) Part cookbook, part travel memoir, Tasting Rome transports all of the flavors of Rome into your kitchen. Kristina shared with us the story of how the book came about:
Tasting Rome is truly the culmination of over three decades of a passion for a city and for food as a traceable history of its people. My first visit to Rome was part of a family trip when I was in middle school. I studied in Italy for two years during undergraduate and graduate school, in Florence and Bologna respectively, followed by an internship in Rome. All of my summers during undergrad I spent in Rome and visiting friends in other areas of Italy. I had already developed a passion for cooking and baking, so visiting different regions was fascinating to me because the type of food also varied- something we don't always experience in the United States. When I finally moved to Rome for work, I had already spent so much time here and had such a vast support network, the transition was not too difficult. Eating, however, was often in restaurants or with friends' families, so I didn't cook much at home in the first two years. I had already done all of that while I was a student, learning from my friends' mothers.

Once I met the man who later became my husband, as stereotypical as it may sound, I began to cook again. For some crazy reason, I wanted his mother to feel as though her son were in good hands. I passed the test! We entertained a lot and all of our friends were enthusiastic about meals at our place. I started to keep track of recipes, and collect even more. Specifically, I started to collect recipes from taxi drivers whenever I took a taxi to meetings across town. It seemed that food was what they all wanted to talk about on these long rides and they all knew how to cook! They could explain their recipes in great detail, including alerting to possible pitfalls in the preparation process. There was also a lot of 'folklore' involved about recipe origins that I had heard not just from the Roman taxi drivers, but from many Romans since I had been living there. After I had collected a little over one hundred recipes, it seemed logical to try to form them into a Roman cookbook.

Drawing on the work I had done as the Food and Drinks editor at Design*Sponge for five years at that point, and previous cooking experience and familiarity with Roman cuisine, I had a very clear vision of what I wanted to the book to be. Italians are rightfully quite protective of their food, so I wanted this to pass the scrutiny of Romans. I wanted it to be visually about the whole city, not just the tourist areas. I wanted it to dispel any myths about the dishes and their origins. Identifying an equally passionate co-author who knew the food history of Rome, old and new, and could ensure that the recipes adhered to tradition and accurately reflected the city's cuisine was the missing piece. All of these elements came together to make Tasting Rome the book that it is. It is history, recipes, and coffee-table book rolled into one. I am fortunate to have been able to develop recipes for and photograph such a book!
Photo of Leonardo Vignoli's cacio e pepe (Cacio e pepe di Leonardo Vignoli) from Tasting Rome: Fresh Flavors and Forgotten Recipes from an Ancient City by Katie Parla and Kristina Gill