March 2015 cookbook roundup
March 25, 2015 by Darcie
Every month Susie Chang reviews new cookbook releases and notes trends in the United States. And she may also occasionally throw in a review of a "not-quite cookbook." And for our non-U.S. members, Jane and Fiona provide similar reviews for new Canada, U.K., Australia, and New Zealand releases.
US
Welcome to March, the month of days and night equal in length, and the month when bread and cake and comfort books are equally balanced with weight-loss books in one disguise or another (Paleo, DASH, ketogenic). We just can't make up our minds! which is yet one more reason why the cookbook market continues to tick along at a blistering pace.
Trisha's Table: My Feel-Good Favorites for a Balanced Life by Trisha Yearwood: The country-music star turned food personality makes a move on the self-improvement market.
My New Roots: Inspired Plant-Based Recipes for Every Season by Sarah Britton: This month's hot blog-to-book production, by the popular holistic health blogger. See tour dates on our World Calendar of Cookbook Events.
The Sprouted Kitchen Bowl and Spoon: Simple and Inspired Whole Foods Recipes to Savor and Share by Sarah Forte and Hugh Forte: The writer/photographer couple caused a stir with their first blog book, The Sprouted Kitchen. Can lightning strike twice? Sarah's blog is indexed on EYB, and she is on tour supporting the book.
Pure Pork Awesomeness: Totally Cookable Recipes from Around the World by Kevin Gillespie and David Joachim: You know Atlanta-based Kevin Gillespie fromTop Chef. Here he teams up with veteran author Joachim – a virtual guarantee the recipes will work.
Good Food, Good Life: 130 Simple Recipes You'll Love to Make and Eat by Curtis Stone: More from the Aussie TV chef, restaurant owner and cookware designer.
Clodagh's Irish Kitchen: A Fresh Take on Traditional Flavours by Clodagh McKenna: A second go-round for the "Irish Martha Stewart."
Ciao Biscotti by Domenica Marchetti: The Italian cooking expert turns to baking with recipes for Italy's favorite cookies. Learn more about the book in our author interview and enter our contest for your chance to win a copy.
Puerto Rican Cuisine in America: Nuyorican and Bodega Recipes by Oswald Rivera: A revised edition of one of the best books of its kind, which are rare (despite any number of Italian-American and Tex-Mex books being out, not that many other hyphenated-American cuisines have made it into cookbook form).
Lighten Up, Y'all: Classic Southern Recipes Made Healthy and Wholesome by Virginia Willis: Popular Southern blogger and author Willis takes her reimagining the iconic cuisine. You can try before you buy with two recipes from the book, and enter our contest for your chance to win a copy of the book. Finally, check out Willis' book tour details.
Secrets from the La Varenne Kitchen: 50 Essential Recipes Every Cook Needs to Know by Anne Willan: The technique book once presented to La Varenne students upon enrollment (not recipes per se)
Back in the Day Bakery Made with Love: More than 100 Recipes and Make-It-Yourself Projects to Create and Share by Cheryl Day and Griffith Day: The Days (owner of the eponymous bakery in Savannah) show you how o make a marshmallow chandelier and many, many other baked goods.
The Salad Bowl: Vibrant and Healthy Recipes for Main Courses, Simple Sides and Dressings by Nicola Graimes: The former editor of Vegetarian Living tries to set up a green routine for everyone. This is the US release of a book that's been out in the UK for several months.
The Complete Vegetarian Cookbook by America's Test Kitchen: The test-and-test-again crew is back with a hefty (700 page) treatise. This is their first vegetarian specific book. You can catch Jack Bishop of the Test Kitchen on tour at various locations.
Mastering the Art of Southern Vegetables by Nathalie Dupree and Cynthia Graubart: Another Southern cookbook, this time from a James Beard award winning duo. View tour dates for Nathalie and Cynthia here.
The Perfect Egg by Teri Lyn Fisher and Jenny Park: This book all about eggs comes from the team behind the food blog Spoon Fork Bacon.
Let Them Eat Cake! by Gesine Bullock-Prado: This book twists the usual baking formula by including four versions of each cake – the classic rendition plus healthy, gluten-free, and vegan. Check out the book tour details and stay tuned for a possible giveaway!
Root to Leaf: A Chef Cooks Through the Seasons by Steven Satterfield: No one would expect a second Southern vegetable cookbook in one month, but here it is. Satterfield is a James Beard-nominated chef who wrote this vegetable cookbook for omnivores.
Better on Toast by Jill Donenfeld: Move over butter and marmalade and make way for Hot Miso Crab, Shaved Asparagus with Serrano-Basil Butter, and sixty-eight other recipes for gourmet toast.
The Covenant Kitchen by Jeff Morgan and Jodie Morgan: A kosher cookbook for food lovers filled with the flavors of Italy, Provence, North Africa, Asia, and California.
Modern Jewish Cooking by Leah Koenig: This book hews more closely to the classics like latkes, matzoh balls, challah and hamantaschen, although the recipes are updated with smart techniques and vibrant spices. See where Leah Koenig is headed on her book tour.
R
eal Sweet by Shauna Sever: Cookbook author and blogger Shauna Sever makes treats using alternative sweeteners like coconut sugar, agave nectar, orange blossom honey, and jaggery. Find out if the book tour is coming your way in our event calendar.
Gluten-free Flour Power by Aki Kamozawa and Alex Talbot: The authors bring years of experience in professional kitchens to create smart alternatives to the present forms of gluten-free food, using three all-purpose flour blends (for soy, dairy, and corn allergies) in over 90 recipes.
Mastering Pasta by Marc Vetri and David Joachim: See Susie's take of the cookbook on the EYB blog, and don't forget to see if the book tour is heading to your city.
Street Foods by The Culinary Institute of America (CIA) and Hinnerk Von Bargen: This book will be the first complete guide to the street foods of the world for professional chefs and culinary students.
March trends include baking books, Southern vegetables, smoked meats, raw foods, ketogenic diets, and smoothies.
UK
A Bird in the Hand: Chicken Recipes for Every Day and Every Mood by Diana Henry: Chicken is one of the most popular proteins but it can get boring. Diana Henry's collection of recipes from around the globe will give you new ideas for quick meals, weekend grilling and entertaining. The US edition of the book is published on April 7. See her book tour details here.
Edible Wild Plants and Herbs by Pamela Michael: This is both a cookbook and field guide to the identification and use of foodstuffs from the wild. There are almost 400 recipes covering nearly 100 different plant varieties and the illustrations.
The Violet Bakery Cookbook by Claire Ptak: Claire Ptak, author of several previous cookbooks, own a popular bakery and café in Hackney, London. This new book has recipes for baked goodies that you might want at different times of day – from wholesome breakfasts through treats for afternoon tea to evening desserts for parties.
Preserves, Pickles and Cures by Thane Prince: Not only a celebration of lost skills such as curing, rendering and pickling and a collection of fantastic recipes, but also provides advice on stocking a cupboard or pantry and the best way to store cheese, cooked meats and vegetables.
Hotel Chocolat: A New Way of Cooking With Chocolate: Any chocoholic who has visited one of the Hotel Chocolat stores knows that they are all about cocoa – from bean to powder to bars. Here they show how cocoa and chocolate can be used in many more ways than just desserts (though there are plenty of those recipes too).
How Baking Works…and What to Do When it Doesn't by James Morton: James was a runner-up in the 2012 Great British Bake Off. Now a qualified doctor, James still finds the time to bake. In this book he gives step-by-step instructions for achieving perfect bakes and gives rescue tips for what to do when perfection eludes you.
Take One Veg by Georgina Fuggle: In each recipe, she focuses on one veg – the star of the show – and brings out their best qualities, with ideas for brunches, lunches, week-night suppers and weekend occasions. A great way to use up excess amounts of vegetables from your garden or farm share.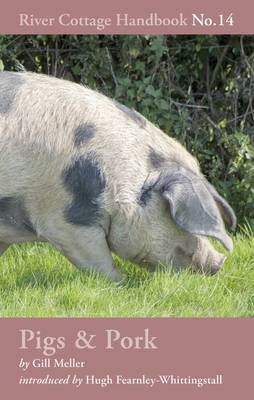 Puglia by Tara Russell: The latest edition in the Phaidon series of regional Italian cookbooks, produced with The Silver Spoon. As well as recipes for Puglian specialties, the book explores the province's unique culture, key ingredients, producers and food markets.
Pigs and Pork: River Cottage Handbook No. 14 by Gill Meller: The latest in the series of books from Hugh Fearnley-Whittingstall's River Cottage empire. This one focuses on all things pig – not just recipes but also rearing and slaughtering your own pig.
Ireland
Deliciously Irish by Nuala Cullen: Irish food has always been thought of as rustic and filling but you will now find a new strand of cooking still based on Ireland's rural heritage but with a modern twist. Nuala Cullen takes a new look at traditional Irish dishes and showcases the wonderful artisanal and seasonal produce from the new wave of Irish producers.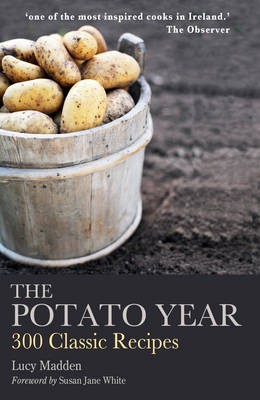 The Potato Year by Lucy Madden: Since she moved to Ireland from London in the 1970s, Lucy Madden has become an expert potato grower and cook. Here she presents the very best 300 potato recipes she has developed over those years.
Canada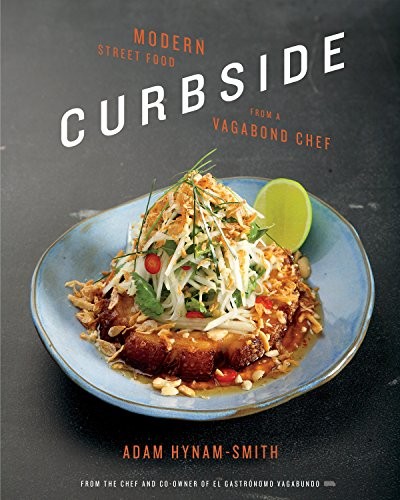 Curbside: Modern Street Food From a Vagabond Chef by Adam Hynam-Smith: An Australian-born and trained chef who then travelled the world and ended up in Canada, Adam Hynam-Smith brings lots of influences to his cooking. He started one of the first food trucks in Canada and his signature globally inspired street food dishes are featured in his first cookbook.
The Zumbo Files: Unlocking the Secret Recipes of a Master Patissier by Adriano Zumbo: Top Sydney pastry chef Adriano creates a completely new and contemporary incarnation of some classic desserts. Each chapter focuses on a particular type of patisserie and there are step-by-step instructions for the basic recipe for each patisserie type, then the recipes that follow are dazzling variations on that theme.
Spice I am by Saenkham Sujet: Sydney-based Thai chef Sujet shares his family recipes that let you recreate authentic Thai food at home. Learn how to make restaurant favourites including stir-fried crispy pork belly with basil and a massaman beef curry from scratch. Throughout, Sujet offers practical advice on finding the ingredients and mastering the cooking techniques you need to create your own Thai feasts at home.
The Best of Gretta Anna with Martin Teplitzky by Martin Teplitzky: Gretta Anna Teplitzky is to Australian cuisine what Julia Child was to American cuisine. In memory of his mother, Martin has curated a selection of recipes from her two bestselling books, including her iconic take on classics such as French Onion Soup, Bouillabaisse, Coq au Vin, and Cassoulet, her famous Anna's carrot cake, and chocolate mousse.
Going Paleo by Pete Evans: Pete Evan's latest book for Paleo provides 80 recipes for those who follow or want to start this way of eating. He explains the how, with a run-down on the foods that have to go and what to replace them with; a detailed guide to setting up your paleo kitchen; and a 10-week kickstart eating plan to help you get started.
Dominique Ansel: Secret Recipes from the World Famous New York Bakery by Dominique Ansel: An Australian version of this wonderful book is now available, from the creator of the Cronut pastry. Dominique is also well known as the proprietor of New York's highest-rated bakery. There are recipes for both amateur and professional bakers, including Chocolate Pecan Cookies with the molten chocolate centre; the secrets to the exquisite caramelised crust of this Cannele de Bordeaux; and the most adventurous will tackle The At-Home Cronutin.
Mr. Wilkinson's Simply Dressed Salads: A Cookbook to Celebrate the Seasons by Matt Wilkinson: Matt's ethos is simple: food in season tastes the best, especially when it's grown in tune with nature. Following the seasons, Simply Dressed Salads has recipes for 52 salad recipes that are both meals in themselves and fantastic accompaniments. Matt also shares an illustrative 'family tree' of salad dressings that match different flavour 'families' with ingredients.
Recipes from My French Kitchen by Allyson Gofton: Allyson spent a year in a remote farmhouse in the Hautes-Pyrenees with her family. Her latest book offers a glimpse into French village life as she tells stories from this little-known area of France and includes 50 seasonal dishes adapted for New Zealand home cooks.
A Treasury of New Zealand Baking: Over 100 Classic Recipes from New Zealand's Best-Known Cooks and Food Writers edited by Lauraine Jacobs: This award winning book has been reprinted for those who missed out and to raise more funds – all royalties go the Breast Cancer Foundation of New Zealand. One hundred classic recipes for cakes, slices, loaves, scones, tarts, muffins and friands from a star-studded list of New Zealand food writers.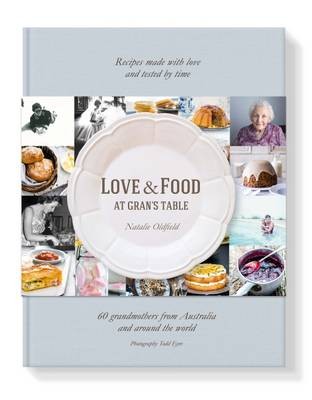 Love and Food at Gran's Table by Natalie Oldfield: Natalie's previous books have been inspired by her own beloved grandmothers. For this book she has embarked on a very personal journey to collect the stories and culinary wisdom of over 60 grandmothers from New Zealand and around the world. Over 120 recipes to recreate simple, wholesome and delicious food created with love by grans who spend every day caring for others, and in doing so bless generations of people.