Cookbook giveaway – Ciao Biscotti
March 10, 2015 by Darcie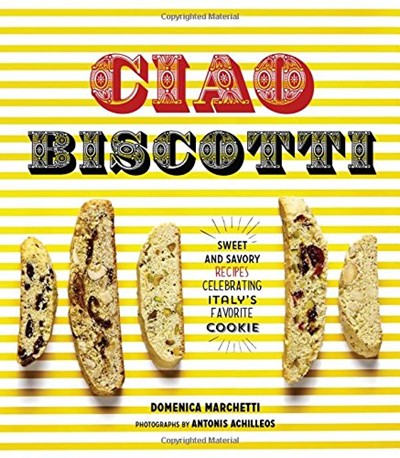 Cookbook author Domenica Marchetti is known for her cookbooks on seasonal Italian home cooking. Now she is turning her talents to the baking sphere with the publication of Ciao Biscotti. (Learn more about the book in our interview with Marchetti.)
Ciao Biscotti offers 44 recipes for biscotti both savory and sweet. We're delighted to offer three copies of the cookbook to EYB Members in the US and Canada. Click on the icon below to view the Rafflecopter contest. One of the entry options is answering the following question in the blog comments:
What is your favorite type or flavor of biscotti?
Please note that you must enter the comment after signing into Rafflecopter or your entry won't be counted. The contest ends April 7, 2015.