Around the Table – Cookbook Giveaway
September 14, 2022 by Jenny
Enter our US/AU/NZ giveaway to win a copy of Around the Table: Delicious Food for Every Day by Julia Busuttil Nishimura.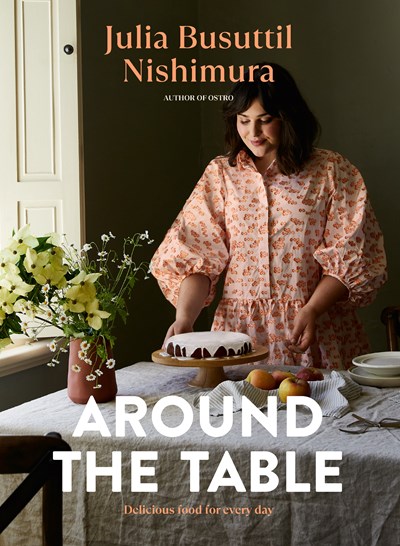 The author started her blog Ostro in 2014 and has steadily gained a strong and loyal following for her uncomplicated, seasonal food. As an Australian of Maltese descent and a fluent Italian speaker, who is married to a Japanese man, Julia expertly brings together a broad range of cuisines and culinary influences using the very best produce available. Her style is relaxed and graceful and her food simple, yet elegant.
Julia Busuttil Nishimura is the author of Ostro: The Pleasure That Comes from Slowing Down and Cooking with Simple Ingredients (review 2017); A Year of Simple Family Food: Delicious Recipes to Feed Your Family Through the Seasons (review 2020) and this year's Around the Table: Delicious Food for Every Day. Her books are beautiful and share comforting, approachable food.
Her latest offering features recipes that range from quick, flavourful meals for busy weeknights to simple indulgences for summer feasts and perfectly matches dishes to time and place. It includes recipes laden with personal meaning – Mediterranean classics from Italy and Malta, and Japanese dishes Julia has learned from her husband, Nori – that will soon become favourites around your table, too.
The following recipes are available online for you to try now:
The online recipes above are reflective of her husband's Japanese heritage but the book is also filled with dishes that embrace the Mediterranean. For instance, in the Northern Italian Winter chapter you will find dishes for Pumpkin tortelli, Cabbage & bacon soup with grilled fontina sandwiches and Apple & ricotta frittelle.
With Julia, you will experience dishes that feel like love – Miso-caramel apple pudding, Celeriac & apple soup with garlic-thyme croutons and Sage, potato & pancetta galette. There are a wealth of gorgeous photos including those that focus on Julia in the kitchen so that you can imagine yourself there basking in her warmth and delicious flavors.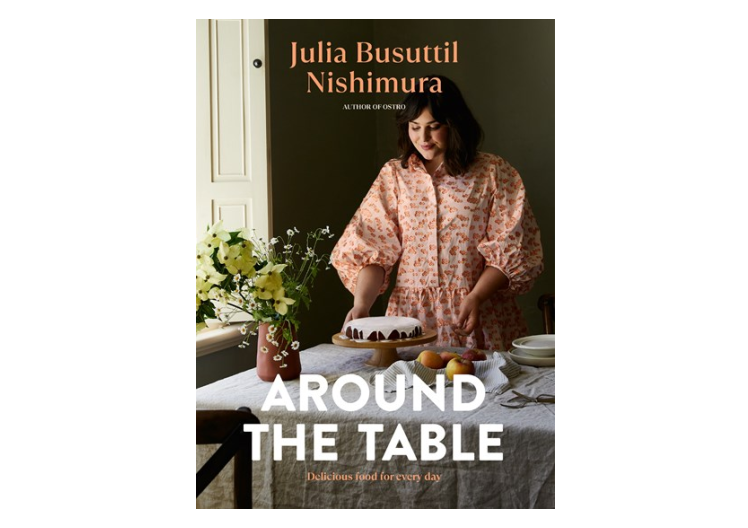 Special thanks to the publisher for providing two copies of this title in our promotion (one for a US member and another for AU/NZ). Entry options include answering the following question in the comments section of this blog post.
Which recipe in the index would you like to try first?
Please note that you must be logged into the Rafflecopter contest before posting or your entry won't be counted. For more information on this process, please see our step-by-step help post. Once you log in and enter your member name you will be directed to the next entry option – the blog comment. After that, there are additional options that you can complete for more entries. Be sure to check your spam filters to receive our email notifications. Prizes can take up to 6 weeks to arrive from the publishers. If you are not already a Member, you can join at no cost. The contest ends at midnight on November 19th, 2022.
a Rafflecopter giveaway