This week: Cookie season is nearly upon us; recipes; EYBD Previews; giveaways and more
September 9, 2022 by Jenny
Brian Hart Hoffman recently shared his schedule at Williams-Sonoma for this autumn which we have added to our Calendar. He has planned a number of special guests with loads of baked goodness planned. We have also added book tours for the following authors: Deb Perelman for Smitten Kitchen Keepers; Michael Twitty for KosherSoul; and Laurel Kratochvila for New European Baking as well as updated the cooking schools and bookstore events on our Calendar.

We are a week into September and the beginning of baking season will be here before we can preheat our ovens. For this year's cookie baking you might wish to take a look at the following new books (and magazine):
For other baking inspiration be sure to check out my 2022 baking preview especially these titles: Tava: Eastern European Baking and Desserts From Romania & Beyond by Irina Georgescu and Laurel's New European Baking. There is an embarrassment of baking wealth and knowledge headed our way including books from Claudia Fleming and Erin Jeanne McDowell!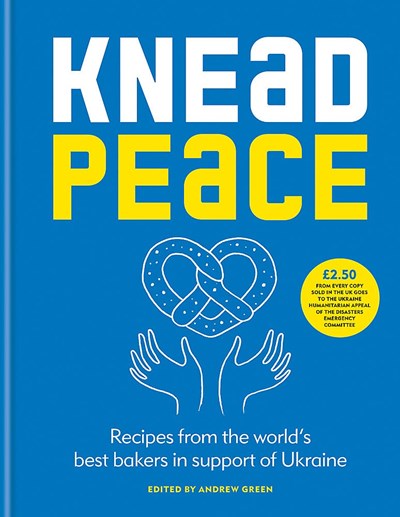 Lastly, I came across a book to be published next month in the UK: Knead Peace: Bake for Ukraine: Recipes from the world's best bakers in support of Ukraine edited by Andrew Green. Knead Peace features a collection of recipes from bakers around the world (including Anna Makievska of The Bakehouse (Kyiv), Helen Goh, Yotam Ottolenghi, Richard Bertinet and many more). Proceeds will benefit Ukraine. The title will be released in the US in May of 2023.
Other baking related articles:
---
The last week on Eat Your Books
Since our last roundup, Darcie has written these articles:
Darcie's weekly food news antipasto is shared every Sunday and the tag #foodnews brings up these information-packed posts from the most current to the first one. Darcie can be followed on Instagram at darcie_bakes.
Since our last roundup, I have posted the following:
My Instagram is thecookbookjunkies.
Jenny and the EYB Team
---
Recently Indexed Titles
Our team of member and pro indexers are working hard indexing titles, both new and old. Below are just a few highlighted titles. A reminder: newly indexed titles will always show up at the top of the EYB Library and your Bookshelf so you will always know which titles have just been indexed. Recent indexed magazines can be found here. For information on member indexing, please see this roundup with more details.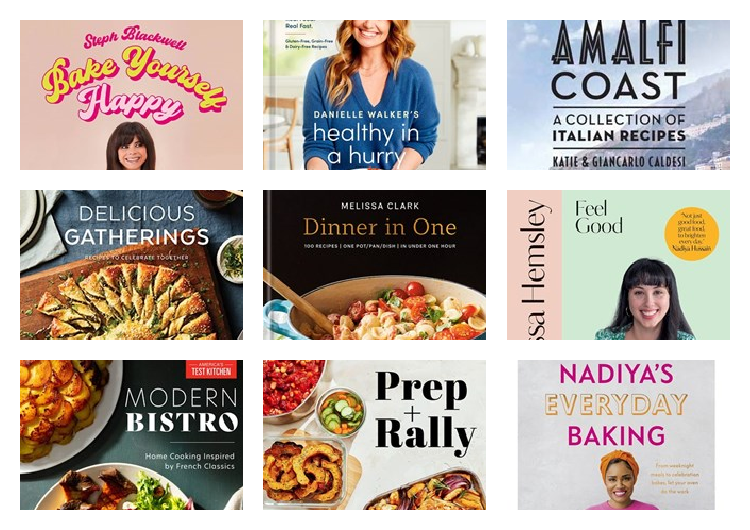 ---
Member Photo of the Week
Bhel from Dishoom: From Bombay with Love: Cookery Book and Highly Subjective Guide to Bombay with Map (page 163) by Shamil and Kavi Thakrar and Naved Nasir submitted by member Laurag29
Have you uploaded any of your own photos yet? Learn more! Please remember to update your profile with your Instagram name if you would like to be tagged in any photos that we share!
---
Featured Online Recipe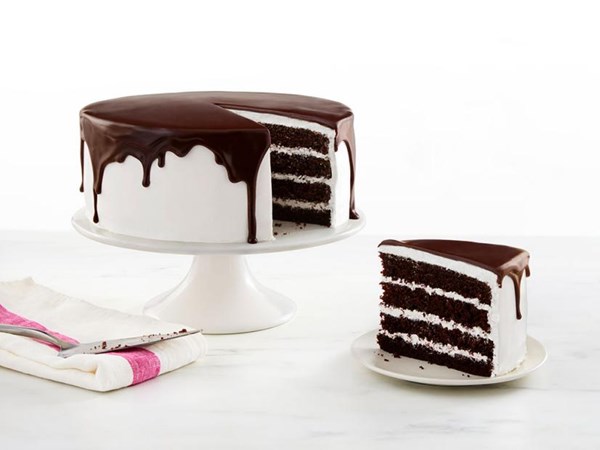 Chocolate layer cake with Swiss buttercream and ganache from Food Network Magazine, October 2022
---
EYBDigital Previews
Recently, we uploaded our 1,392nd EYBDigital Preview where a selection of full sample pages are available including the titles below.
Learn more about EYBDigital Previews.
Note: To learn why you cannot add all EYBDigital Preview recipes to your Bookshelf, please read this Help page.

---
Cookbook Giveaways
Click on the Blue Link Below to Enter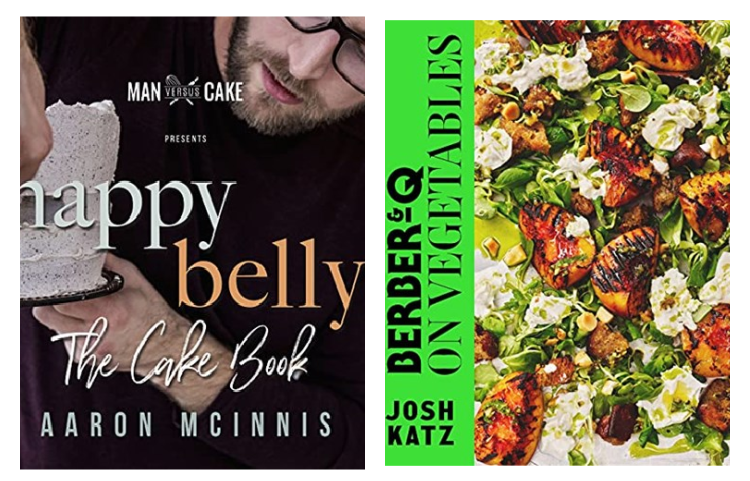 The cookbook giveaway roundup shares all current giveaways including those open worldwide and to other regions.