The last two weeks: GBBO start date; Dorie's new free baking group; Cedric Grolet; EYBD previews and more
September 2, 2022 by Jenny
The Great British Bake Off is scheduled to be back on UK screens on September 13th! Netflix has also confirmed that season 13 (labeled as collection 10) will be airing in North America on the Friday after each new UK episode as they have done the last two years.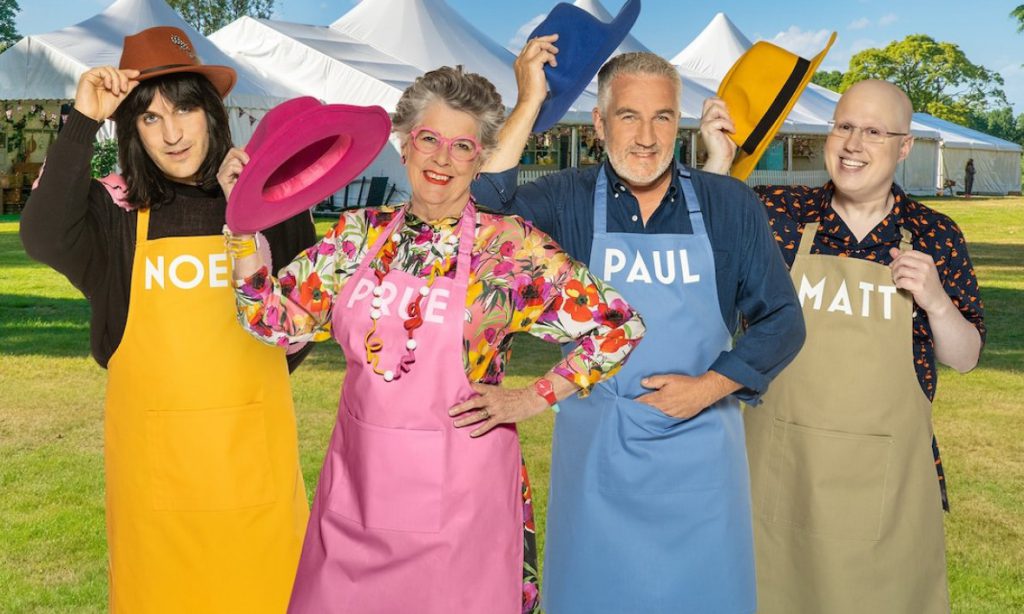 Speaking of baking, Rick Rodgers has announced his fall class schedule. He will be conducting several classes featuring his baking friends. Rose Levy Beranbaum will be celebrating her new book The Cookie Bible and making cookies with Rick; Michelle Polzine will join Rick with a Linzer torte and Alex Peña, the US expert on Mexican pan dulce, will join Rick for three classes! Alex grew up at his family's panadería in Los Angeles, and he is now a bread scientist at an international wholesale baking supplier. Check our Calendar for the full schedule.
Dorie Greenspan just announced the formation of a free private baking group Bake and Tell along with dropping the paywall to access to her weekly newsletters and archive of recipes! Thank you Dorie for allowing even more of us access to your wealth of knowledge.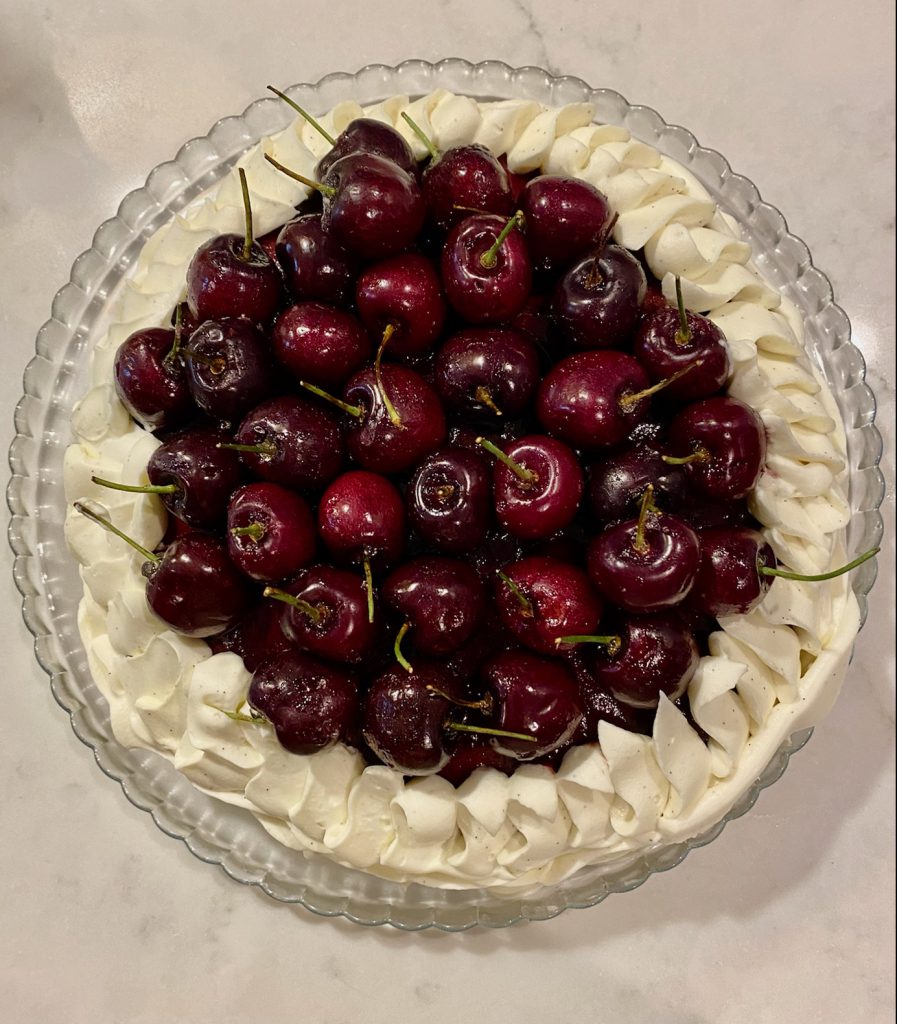 Lastly, Cédric Grolet, the executive pastry chef at Le Meurice in Paris is known for his pastries that focus on fruits and the reinterpretation of traditional French desserts. He is known for creating desserts that have a likeness to the fruits from which they're made. Follow his Instagram for inspiration. The incredibly talented Grolet has written three gorgeous books: Flowers, Opera Patisserie, and Fruit: The Art of Pastry. This week, our Jane with an assist from Fiona, made one of the gorgeous desserts from Flowers: Cherry tree, pictured above. I had to share this work of art with our Members. Jane said it took five hours with both of them working on the project but that the result was spectacular. Bravo Jane and Fiona!
---
The last two weeks on Eat Your Books
Since our last roundup, Darcie has written these articles:
Darcie's weekly food news antipasto is shared every Sunday and the tag #foodnews brings up these information-packed posts from the most current to the first one. Darcie can be followed on Instagram at darcie_bakes.
Since our last roundup, I have posted the following:
My Instagram is thecookbookjunkies.
Jenny and the EYB Team
---
Recently Indexed Titles
Our team of member and pro indexers are working hard indexing titles, both new and old. Below are just a few highlighted titles. A reminder: newly indexed titles will always show up at the top of the EYB Library and your Bookshelf so you will always know which titles have just been indexed. Recent indexed magazines can be found here. For information on member indexing, please see this roundup with more details.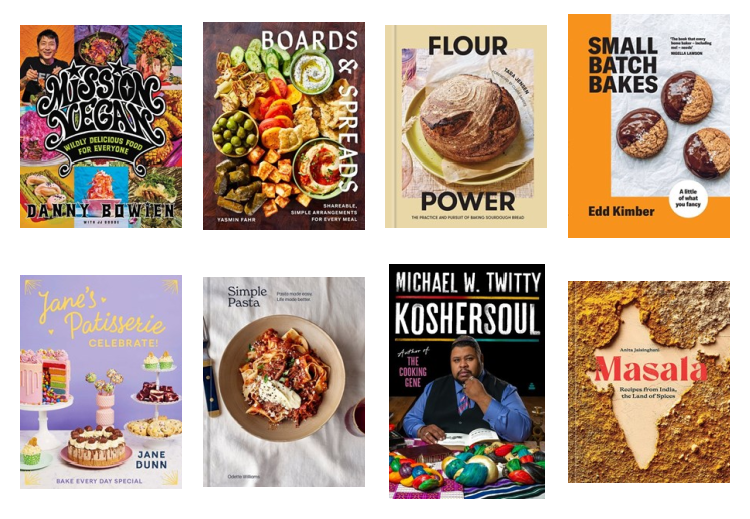 ---
Member Photo of the Week
Spiced beef pancakes with chopped egg, dill & crème fraîche from Simply: Easy Everyday Dishes from the Bestselling Author of Persiana (page 191) by Sabrina Ghayour submitted by member Lots_of_fun_nyc
Have you uploaded any of your own photos yet? Learn more! Please remember to update your profile with your Instagram name if you would like to be tagged in any photos that we share!
---
Featured Online Recipe
Petite orange-vanilla scones (page 91) from The Pioneer Woman Magazine, Spring 2020
---
EYBDigital Previews
Recently, we uploaded our 1,392nd EYBDigital Preview where a selection of full sample pages are available including the titles below.
Learn more about EYBDigital Previews.
Note: To learn why you cannot add all EYBDigital Preview recipes to your Bookshelf, please read this Help page.

---
Cookbook Giveaways
Click on the Blue Link Below to Enter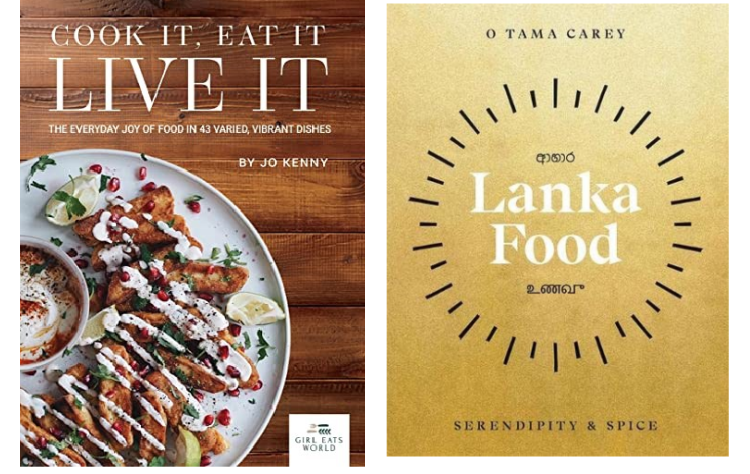 Enter our worldwide giveaway to win one of two copies of Cook it Eat it Live it: The Everyday Joy of Food in 43 Varied, Vibrant Dishes by Jo Kenny. Contest expires September 10th, 2022.
Enter our US/UK/AU/NZ giveaway to win one of three copies of Lanka Food: Serendipity & Spice by O Tama Carey. Contest expires September 11th, 2022.
The cookbook giveaway roundup shares all current giveaways including those open worldwide and to other regions.