The last two weeks: Part II of fall/autumn preview; recipes; giveaways and more
August 5, 2022 by Jenny
This week will be a short and sweet roundup as it contains two weeks worth of articles, blog posts and recently indexed cookbooks. Our team has been knocking out older and new cookbooks weekly. Below we feature just a few of those newly indexed titles. If you wish to see what other books have recently been indexed click on this link to bring up the most current. Besides books, of course, we continue to index blogs, online recipes and magazines!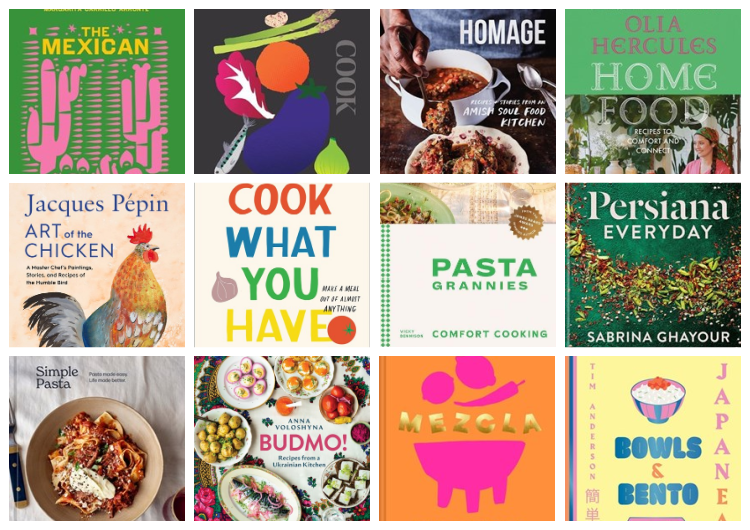 Earlier this week, I finished up Part II of the fall/autumn cookbook preview and that preview still does not cover all of the amazing books slated for the second half of 2022!
I just told Jane that I will soon be starting my 2023 preview listing of books and it made me realize how time is moving so quickly. In less than two weeks, my youngest will be going off to college and while the college is in Denver, 20 miles from our home, he will be dorming and I have mixed feelings – excited for him and, of course, there is worry. That is how I feel about all the cookbooks that are heading toward us – the thrill of all the new possibilities but concerned that my office floor might collapse next.
One other note, this week a member asked in our Forum about baking titles from other cultures and I took about an hour to reply listing books from around the world including books that have been published and those to be published. While this is not a comprehensive listing it gives a good representation of what the world has to offer us in the baking realm and maybe you will find a few books to add to your wish list.
The last two weeks on Eat Your Books
Since our last roundup, Darcie has written these articles:
Darcie's weekly food news antipasto is shared every Sunday and the tag #foodnews brings up these information-packed posts from the most current to the first one. Darcie can be followed on Instagram at darcie_bakes.
Jane shared the news about two NEW FEATURES:
Since our last roundup, I have posted the following:
My Instagram is thecookbookjunkies.
Jenny and the EYB Team
---
Recently Indexed Titles
Our team of member and pro indexers are working hard indexing titles, both new and old. Below are just a few highlighted titles. A reminder: newly indexed titles will always show up at the top of the EYB Library and your Bookshelf so you will always know which titles have just been indexed. Recent indexed magazines can be found here. For information on member indexing, please see this roundup with more details.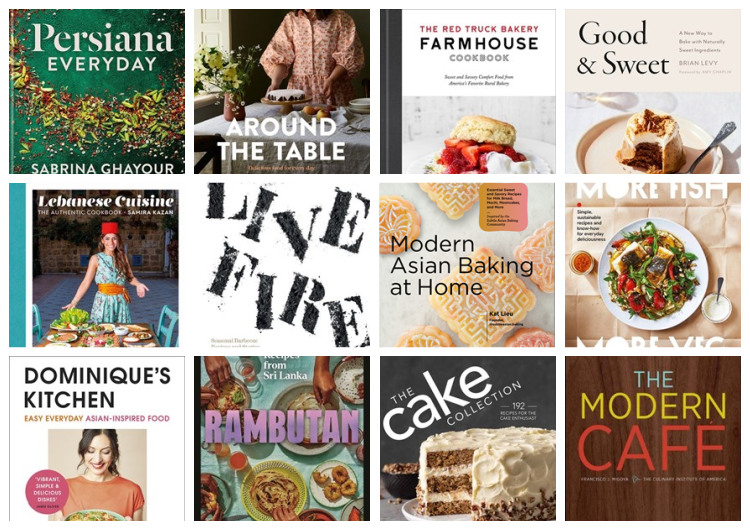 ---
Member Photo of the Week
Crème fraîche and blueberry ice cream from Sweeter Off the Vine: Fruit Desserts for Every Season (page 75) by Yossy Arefi submitted by member shylastrath
Have you uploaded any of your own photos yet? Learn more! Please remember to update your profile with your Instagram name if you would like to be tagged in any photos that we share!
---
Featured Online Recipe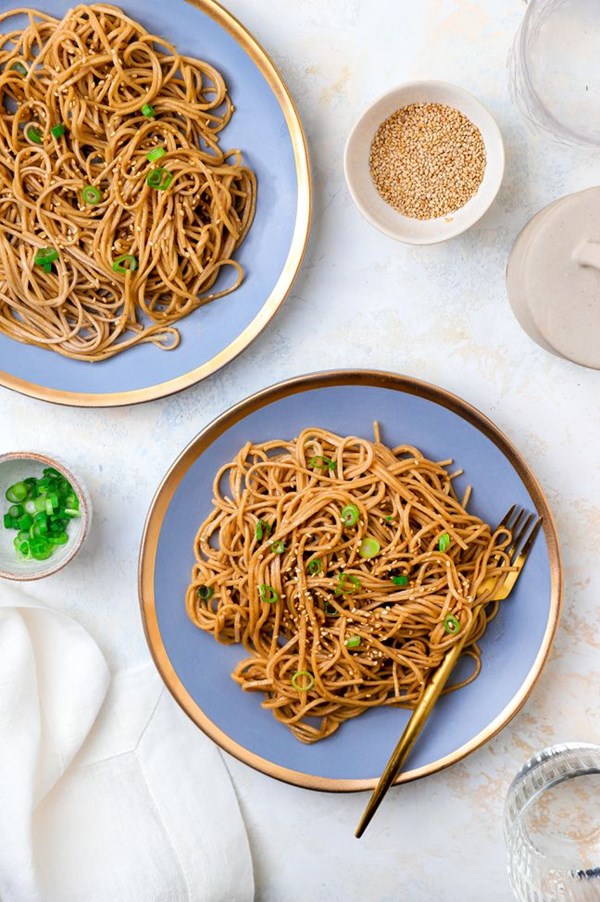 Sesame peanut noodles from Simply Recipes
Adding the Simply Recipes blog to your Bookshelf gives you an additional 3,124 recipes
---
EYBDigital Previews
Recently, we uploaded our 1,380th EYBDigital Preview where a selection of full sample pages are available including the titles below.
Learn more about EYBDigital Previews.
Note: To learn why you cannot add all EYBDigital Preview recipes to your Bookshelf, please read this Help page.

---
Cookbook Giveaways
Click on the Blue Link Below to Enter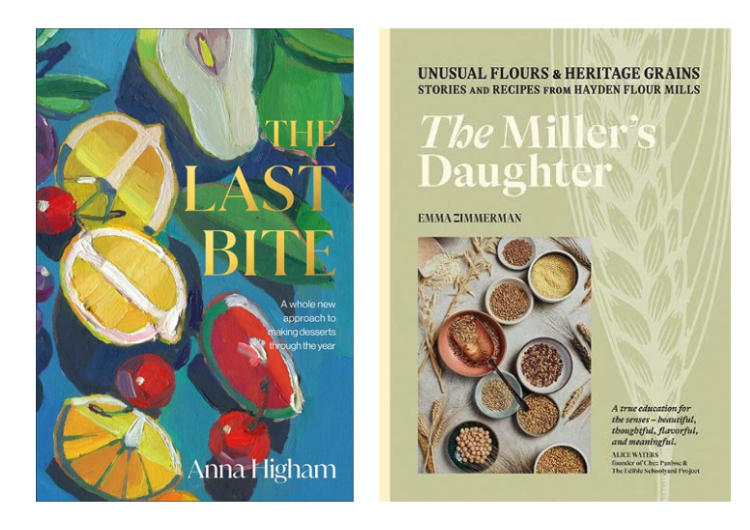 Enter our worldwide giveaway to win one of two copies of The Last Bite: A Whole New Approach to Making Desserts Through the Year by Anna Higham Contest expires August 11th, 2022.
Enter our US/UK/AU/NZ giveaway to win one of three copies of The Miller's Daughter: Unusual Flours & Heritage Grains: Stories and Recipes from Hayden Flour Mills by Emma Zimmerman Contest expires August 15th, 2022.
The cookbook giveaway roundup shares all current giveaways including those open worldwide and to other regions.