Berber&Q: On Vegetables: Cookbook Giveaway
July 18, 2022 by Jenny
Enter our US/CA giveaway to win one of three copies of Berber&Q: On Vegetables: 100 Recipes for Grilling, Roasting, Smoking, Pickling and Slow-cooking Veg by Josh Katz.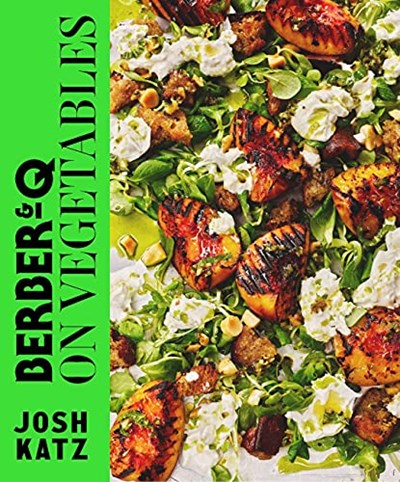 Berber&Q: On Vegetables: 100 Recipes for Grilling, Roasting, Smoking, Pickling and Slow-cooking Veg (the follow up to 2018's Berber&Q) by Josh Katz shares countless options to cook every type of veg, from a quick scorch in the pan and a flash of heat from the grill, to a low and slow roast, as well as methods for how to season and flavor using simple marinades, dustings of spice and deliciously sweet and sour dressings. The vibrancy (the photographs are stunning) of these dishes will inspire grillers to turn to vegetables and fruits when firing up the grill.
Taking inspiration from his travels, from London to North Africa and to the Middle East, Josh's flavor combinations are unusual and create memorable dishes that everyone will enjoy. And with conventional cooking methods included for every dish, there is no reason not to try something new. Featuring over 100 recipes, there are endless possibilities for how to transform everyday vegetables into delicious, easy to prepare dishes that don't compromise on flavor.
The publisher is sharing the following gorgeous cover recipe with our Members. Be sure to add this recipe to your bookshelf.
Grilled nectarines with jalapeño-mint pesto, stracciatella & macadamia
Add this recipe to your Bookshelf (click the blue +Bookshelf button)
The key to grilling fruit over a fire is to ensure you get your grill grate very hot. You want the nectarine to sear hard and fast, not to stew slowly, so that it chars on the outside but remains firm at its centre. Resist the urge to move the fruit too much. You want the fruit's natural sugars to burn and for the fruit to effectively unstick itself when it's ready.
If you can't find stracciatella, simply substitute with burrata or mozzarella. The sourdough croutons are made using any leftover oil from Confit Garlic (see page 193), as it's a great way to avoid any waste. You can use normal olive oil instead.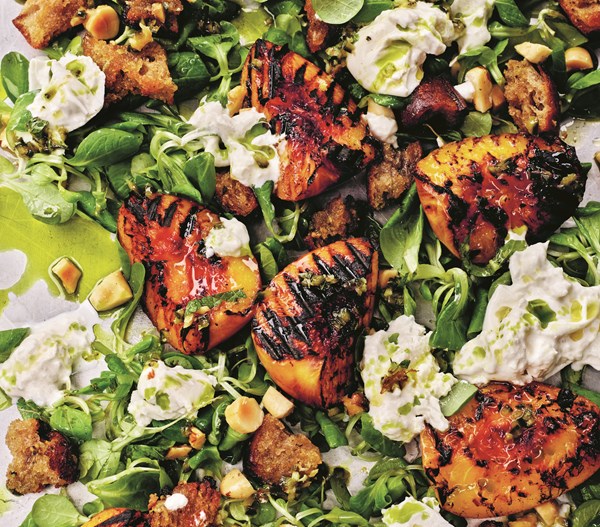 Jalapeño-mint pesto
50g (1¾oz) jalapeño peppers, deseeded and chopped
25g (1oz) mint leaves, chopped
1 garlic clove, minced
120ml (6fl oz) olive oil
Grated zest and juice of
1 lemon
30g (1oz) walnuts, toasted and coarsely chopped
Flaked sea salt and ground black pepper
Croutons
80ml (2½fl oz) Confit Garlic oil (page 193), or use olive oil
200g (7oz) crusty sourdough, ripped into 2.5cm (1in) pieces
2 garlic cloves, skin-on and smashed
For the jalapeño-mint pesto
In a small bowl, combine the jalapeños, mint, garlic, olive oil and lemon zest. Fold the walnuts through the mixture. Season with salt and pepper and set aside until needed. The pesto can be kept in an airtight container for up to 3 days, though the mint will discolour and darken slightly. Bring the pesto to room temperature and stir through the lemon juice just before serving.
For the croutons
Heat the oil in a frying pan over medium heat until shimmering, then throw in the bread, making sure not to overcrowd the pan.
Toss the bread in the oil and cook undisturbed for 2 minutes or so, then give the croutons a turn and continue to cook until golden brown on the outside but still slightly soft and chewy in the centre, tossing them in the pan regularly as they cook. Add the smashed garlic cloves to the pan a few minutes before the end and season with salt and pepper.
Transfer the croutons to a tray or plate lined with kitchen paper and set aside until needed. The croutons can be made several days in advance and kept in an airtight container, where they will last for up to a week.
For the grilled nectarines
Set a barbecue up for direct grilling, or alternatively heat a ridged cast-iron skillet pan over high heat until smoking hot.
Roll the nectarine quarters in the olive oil and season with salt and pepper. Grill the nectarines, turning once at a 45-degree angle to create a lovely crosshatch-char mark, and then turn each piece over and repeat on the reverse side.
Place the watercress on a serving plate to act as a base and transfer the grilled nectarine pieces to sit atop, along with the stracciatella. Drizzle the plate liberally with the jalapeño-mint pesto, then garnish with the macadamia and the sourdough croutons. Finish with an optional drizzle of herb oil.
There are eight additional online recipes available to try now.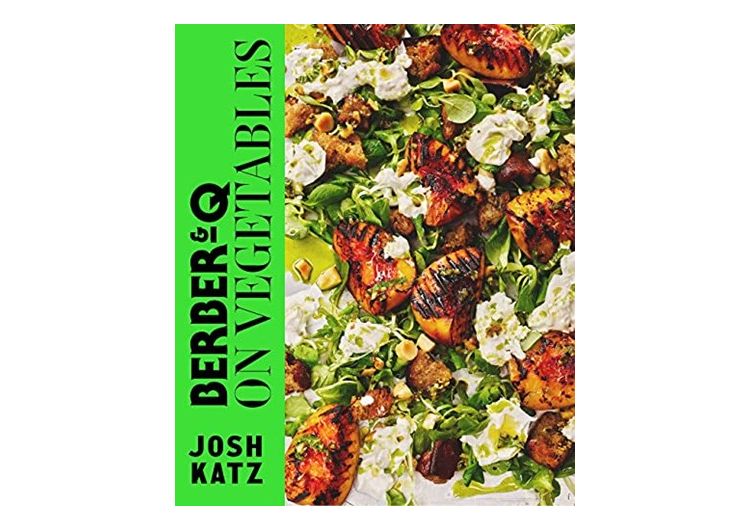 Special thanks to the publisher for providing three copies of this title in our promotion. Entry options include answering the following question in the comments section of this blog post.
Which recipe in the index would you like to try first?
Please note that you must be logged into the Rafflecopter contest before posting or your entry won't be counted. For more information on this process, please see our step-by-step help post. Once you log in and enter your member name you will be directed to the next entry option – the blog comment. After that, there are additional options that you can complete for more entries. Be sure to check your spam filters to receive our email notifications. Prizes can take up to 6 weeks to arrive from the publishers. If you are not already a Member, you can join at no cost. The contest ends at midnight on October 3rd, 2022.
a Rafflecopter giveaway