Another warning about self-cleaning ovens
May 30, 2022 by Darcie
A couple of years ago I wrote about one person's screed against self-cleaning ovens, an article that attracted a lot of comments on the subject. The post I took issue with was filled with hyperbole ("The self-clean button opens a portal to hell") but lacked substance. I said pish-posh and stated that I would continue to use my self-cleaning oven (and I have without issue). Today Jenny alerted me to yet another article warning of the dangers of using the self-clean feature, and it made me rethink my position.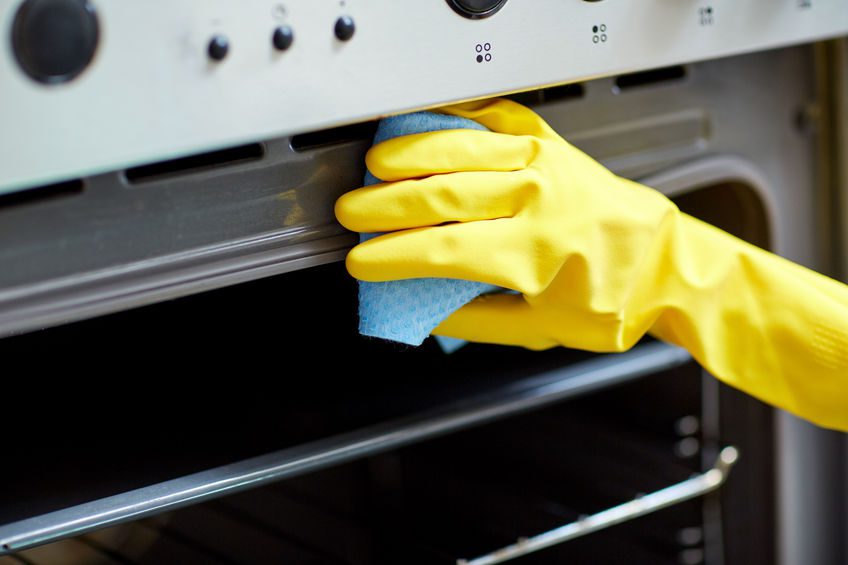 This article was written by an appliance repair professional, not by someone with a hyperbolic bent. The author says that one of the most common repair calls he receives comes after someone has used a oven's self-cleaning function which then causes a malfunction of another component. It is true that the self-clean feature runs at an extremely high temperature – between 800 and 1000 degrees Fahrenheit – and that heat can certainly damage sensitive electrical parts and even heating elements themselves.
I have read about people defeating the safety lock and using the self-cleaning cycle to allow their ovens to approach temperatures similar to those in wood-fired brick ovens, just so they could make 'professional' pizza. As much as I have appreciated the convenience of not having to clean my oven the old-fashioned way, I never considered this to be a good idea, unless your goal was to get third-degree burns or burn down your house. This is why we have warning labels on everything – because someone just HAD to say "hold my beer and watch this!"
But I digress. Another thing to consider when using self-cleaning function is the amount of energy it uses – one estimate I read is that a single cleaning cycle can use nearly as much energy as a month's worth of average baking! That, of course, would depend on how frequently you use your oven. I am confident that I use my oven more than than the average person so that is unlikely to be true for me, but nonetheless I must admit that the self-cleaning feature is a huge energy suck.
After reading all of the horror stories from people who have received a huge repair bill after a self-cleaning cycle, feel like I am pushing my luck every time I press the CLEAN button. I have used it on my current oven a dozen times or so in the seven years I have owned it, and so far no issues. I do not consider myself to be a lucky person (I purchased a five-year subscription to Fine Cooking just two months before they announced that they would cease publication), so it might be time to quit while I'm ahead.