The last two weeks: Cookies – to spritz or not to spritz, baking recipes, cookbook previews and more
December 3, 2021 by Jenny
Spritz cookies are a type of German Christmas cookie made of flour, butter, sugar and eggs called Spritzgeback. The word spritz originated from the German word, "spritzen," which means "to squirt" in English. This refers to pushing the cookie dough through a cookie press.
Spritz cookies are easy, they can add bulk to a cookie tray (making it look like you went the extra mile) and there are so many ways to decorate them. These crowd favorites only require a cookie press – OXO is my favorite brand and I have tried several. Helpful hint: there are always loads of cookie presses at the thrift stores. I also love the seasonal disk packs (Christmas and Spring) to make even more designs. If you want to make the cookies but don't want to add another piece of equipment to your arsenal, you can make them without a press by rolling out the dough or piping it.
There are 307 recipes (online recipes) indexed in our Library for spritz cookies. For more ideas on decorating and baking spritz cookies see the following articles:
---
The last two weeks on the blog
Since our last roundup, Darcie has written these articles:
Darcie's weekly food news antipasto is shared every Sunday and the tag #foodnews brings up these information-packed posts from the most current to the first one. Darcie can be followed on Instagram at darcie_bakes.
Darcie, Jane and I all contribute to our GBBO recap posts. All GBBO related posts are tagged #gbbo2021 and we will be back next year! Reminder: two holiday specials begin streaming on Netflix Dec 3rd.
Since our last roundup, I have posted the following:
Please be sure to check our Calendar for updated events. Our cookbook deals post is frequently updated and will include any special holiday deals as well so check that post often for new sales (the ICYMI post explains the post in detail). This week there are deals on print copies (US). My Instagram is thecookbookjunkies.
Jenny and the EYB Team
---
Recently Indexed Titles
Our team of member and pro indexers are working hard indexing titles, both new and old. Below are just a few highlights. Recently indexed titles will always show up at the top of the EYB Library and your Bookshelf so you will always know which titles have just been indexed. Recent indexed magazines can be found here.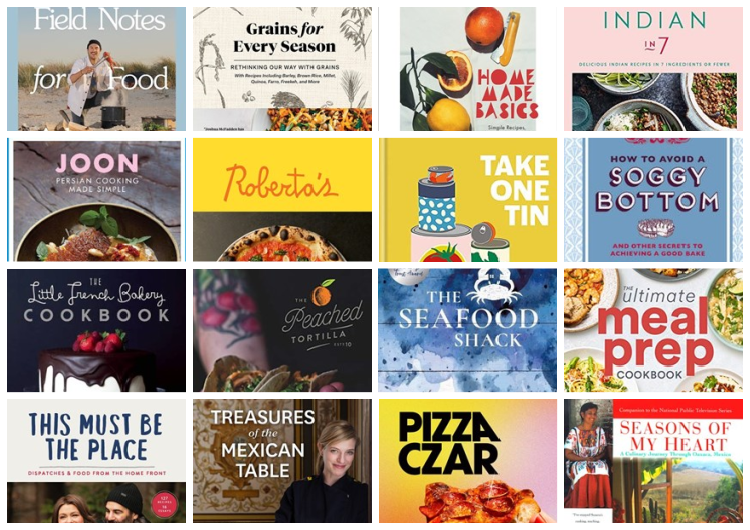 ---
Member Photos from the Last Two Weeks
Oatmeal dinner rolls from Cook's Illustrated Magazine, Nov/Dec 2020 (page 15) submitted by anya_sf
---
Soy sauce chow mein with a fried egg from To Asia, With Love: Everyday Asian Recipes and Stories from the Heart (page 53) by Hetty McKinnon submitted by member Lots_of_fun_nyc
Have you uploaded any of your own photos yet? Learn more! Please remember to update your profile with your Instagram name if you would like to be tagged in any photos that we share!
---
Featured Online Recipes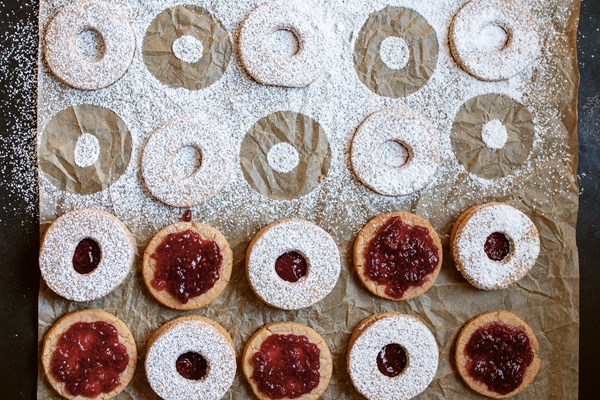 Linzer biscuits from Great British Chefs – Chef Recipes by Anja Dunk
This recipe is from Anja's latest book Advent: Festive German Bakes to Celebrate the Coming of Christmas (learn more and enter our giveaway here)
Adding Great British Chefs – Chef Recipes to your bookshelf gives you 5,105 recipes
---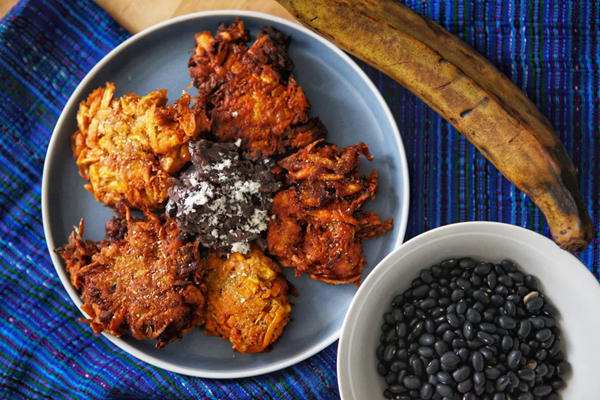 Latke patacones from Food52
Adding Food52 to your bookshelf gives you 12,013 recipes!
---
EYBDigital Previews
Recently we uploaded our 1,207th EYBDigital Preview where a selection of full sample pages is available for the following cookbooks.
Learn more about EYBDigital Previews.
Note: To learn why you cannot add all EYBDigital Preview recipes to your Bookshelf, please read this Help page.

---
Cookbook Giveaways
Click on the Blue Link Below to Enter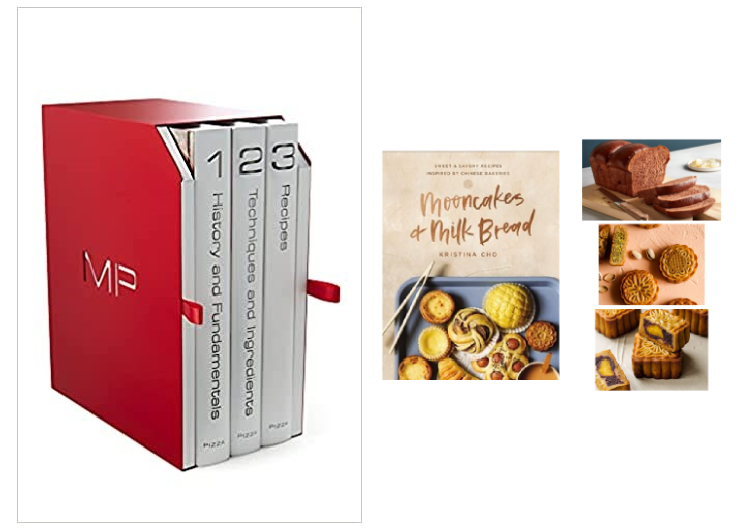 The cookbook giveaway roundup shares all current giveaways including those open worldwide and to other regions.