The last two weeks: A look inside Gastro Obscura, 2022 cookbooks, giveaways, recipes and EYBD Previews
September 3, 2021 by Jenny
This roundup has more links and information than usual as we skipped last week's post as we sent out the monthly newsletter. For brevity's sake, I will keep the topic short and sweet: a quick look at an amazing food title: Gastro Obscura: A Food Adventure by Cecily Wong, Dylan Thuras and Atlas Obscura.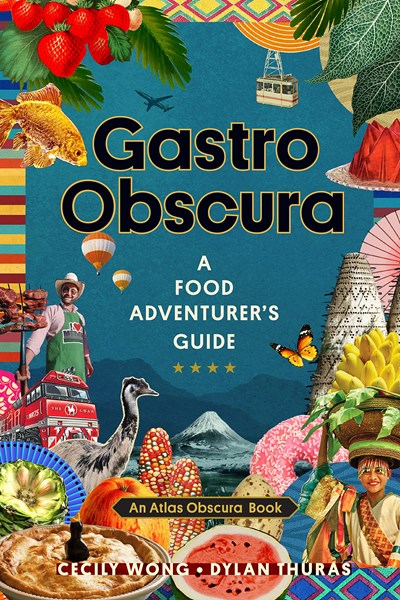 Gastro Obscura is one of those "must have" titles (publication date Oct 12, 2021). When I first received the book, I went through it quickly in awe. Then later in the evening, I thoroughly perused each page and was totally smitten. An obscene amount of photographs and illustrations fill the pages along with essays on topics from "Farthest Flung Chinese Restaurants" to "Ukrainian Wedding Bread".
It is a generous volume of food knowledge on everything we should know, thought we knew and maybe didn't want to know (anti-masturbatory food or blood as a pantry staple). There are seven recipes in this book but those are just gravy, the value of Gastro Obscura is in the pages and pages of encyclopedic information that is both interesting and sometimes shocking.
Further to upcoming titles, be sure to check out the Quick Bites on Pamela Kure Grogan's title My Cookbook Passion and take a gander at the 2022 preview listing (collage of some 2022 covers below). My preview for the second half of 2021 and other sneak peeks can be found at the links shared.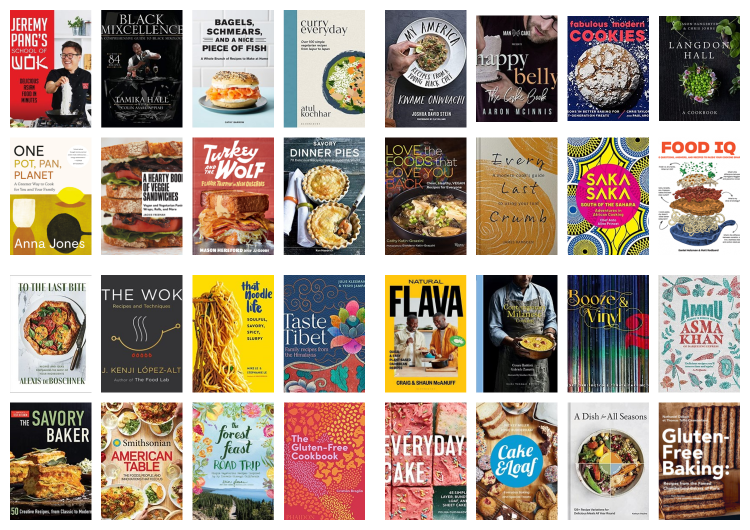 ---
The last two weeks on the blog
Since our last roundup, Darcie has written these articles:
Darcie's weekly food news antipasto is shared every Sunday and the tag #foodnews brings up these information-packed posts from the most current to the first one. Darcie can be followed on Instagram at darcie_bakes.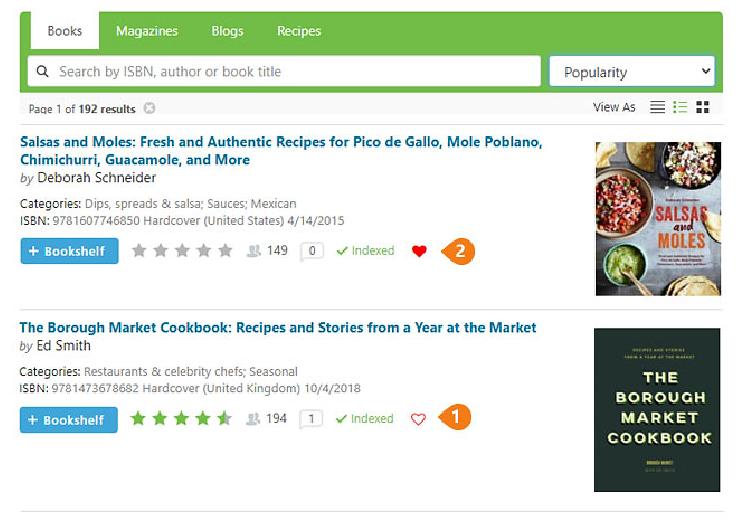 Jane shared news about our latest feature – the wishlist! For new members, this post on how to make EYB work better for you is a great resource which I keep updated when we add new features.
Since our last roundup, I have posted the following:
Please be sure to check our Calendar for any updated classes/events. Just added: Brian Hart Hoffman's new baking classes beginning Sep 13th which include some special classes with Dorie and Jake Cohen. Our cookbook deals post (note the new permanent link) so check the blog for new sales (the ICYMI post explains the post in detail). My Instagram is thecookbookjunkies.
Jenny and the EYB Team
---
Recently Indexed Titles
Our team of member and pro indexers continue to impress, below are a few highlights. Recently indexed titles will always show up at the top of the EYB Library so you will always know which titles have just been indexed.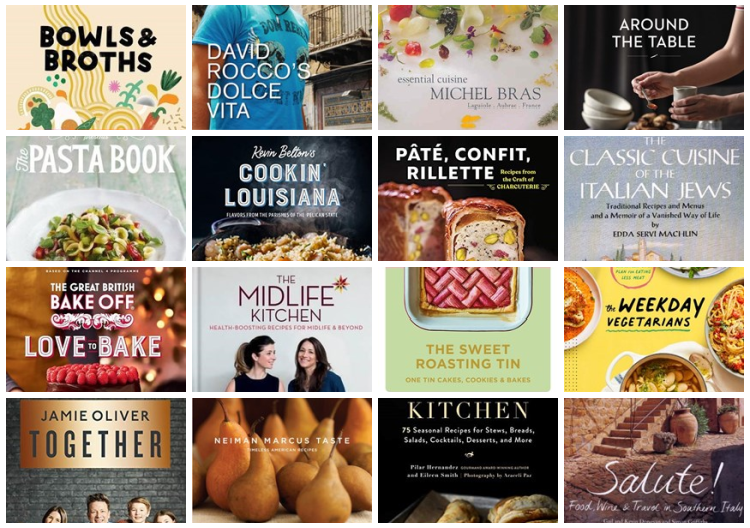 ---
Member Photos from the Last Two Weeks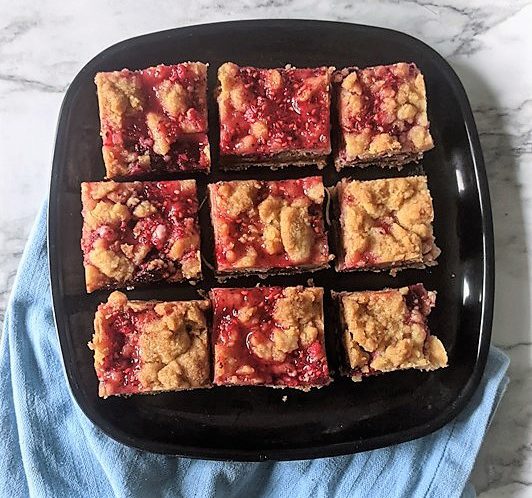 Raspberry halva crumble bars with sumac and rose from The Guardian Feast supplement, Jul 31, 2021 (page 3) by Yotam Ottolenghi submitted by chezmaryb
---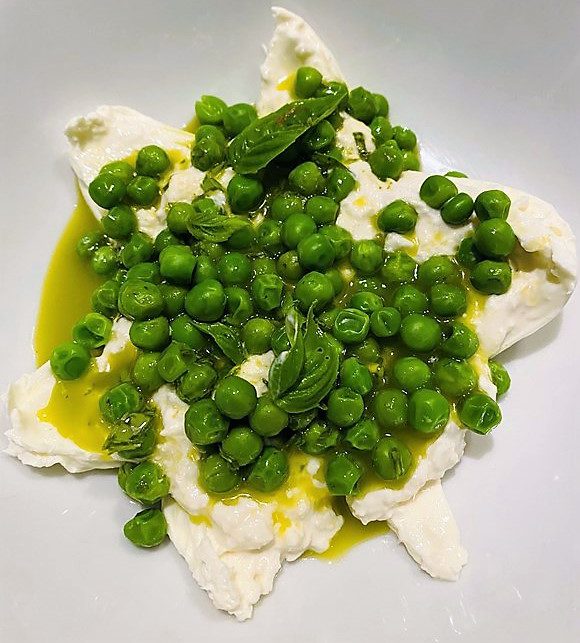 Burrata with peas and basil from Observer Food Monthly Magazine, June 2020 (page 8) by Nigel Slater submitted by Jane
Have you uploaded any of your own photos yet? Learn more! Please remember to update your profile with your Instagram name if you would like to be tagged in any photos that we share!
---
Featured Online Recipes
Filipino baked custard (Leche flan) from Serious Eats
Add Serious Eats to your bookshelf for 4,089 additional recipes
---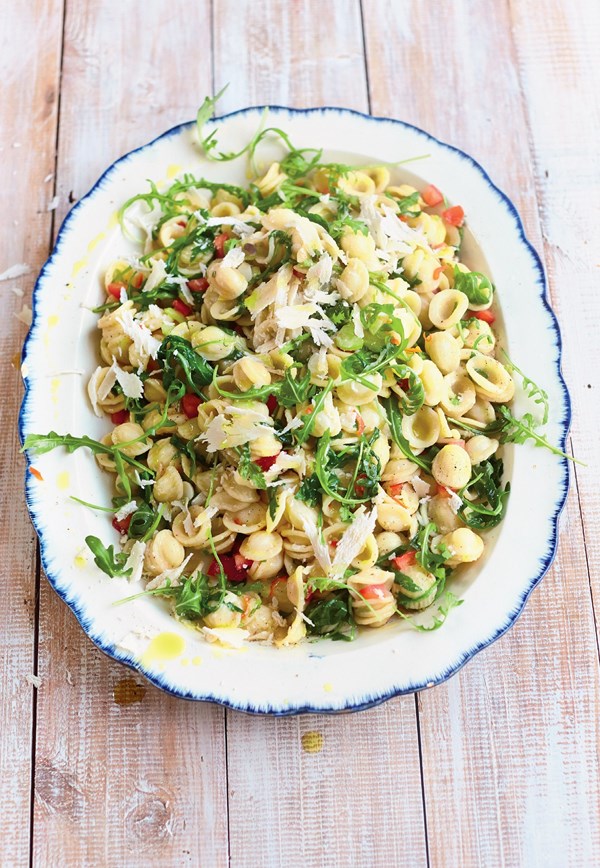 Wild rocket & pecorino orecchiette (page 40) from Jamie Oliver's Food Tube: The Pasta Book: 50 Easy, Delicious, Seasonal Pasta Recipes by Gennaro Contaldo
---
EYBDigital Previews
Recently we uploaded our 1,131st EYBDigital Preview where a selection of full sample pages is available for the following cookbooks.
Learn more about EYBDigital Previews.
Note: To learn why you cannot add all EYBDigital Preview recipes to your Bookshelf, please read this Help page.

---
Cookbook Giveaways
Click on the Blue Link Below to Enter

The cookbook giveaway roundup shares all current giveaways.