This week: The best of baking intentions, recently indexed books, recipes, EYBD Previews and giveaways
July 23, 2021 by Jenny
My head is paved with the best of baking intentions. I make plans to tackle a baking project and then the next thing you know "Bazinga!" I am binge watching The Big Bang Theory to avoid said projects. Nine months ago, I traced the circles onto parchment to bake the Honey cake (photo below) from Baking at the 20th Century Cafe. I purchased a vat sized bottle of honey. Did I make it? No. Do I want to? Yes.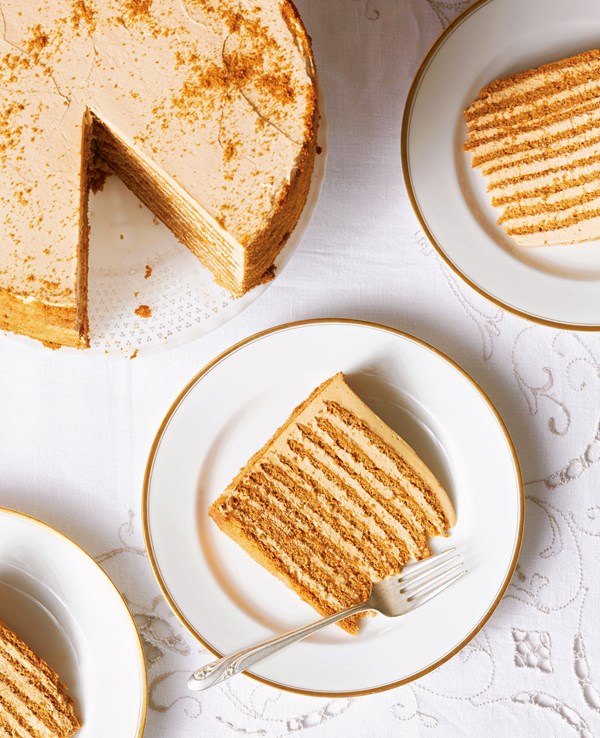 For a while we were talking about procrastibaking (and here), baking that is done to avoid any tasks; I'm having the opposite affliction. I want to bake, I enjoy baking, but lately my baking get-up-and-go has got-up-and-went!
However, this weekend I made the Kremugit cookies (photo below) from Lioroooosh and was reminded just how much I do enjoy baking.
How do you tackle baking or cooking slumps? Note: I have been cooking up some great meals but Jenny needs her baking mojo back. Darcie's Beehive cake below in our featured photo section has me inspired to pull out a book and bake this weekend. At least that is my intention. Samuel Johnson said "Hell is paved with good intentions". Neal Shusterman said "But remember that good intentions pave many roads. Not all of them lead to hell." (Some of them lead to the kitchen.)
---
This week on the blog
Since our last roundup, Darcie has written these articles:
Darcie's weekly food news antipasto is shared every Sunday and the tag #foodnews brings up these information-packed posts from the most current to the first one. Darcie can be followed on Instagram at darcie_bakes.
Since our last roundup, I have posted the following:
Please be sure to check our Calendar (recently updated with events and classes including cooking/baking camp classes with Emily Hutchinson, Honey & Co.'s extended book tour and summer classes, and additional cake classes by Rick Rodgers) and our cookbook deals post (note the new permanent link) so check the blog for new sales (the ICYMI post explains the post in detail). My Instagram is thecookbookjunkies.
Jenny and the EYB Team
---
Recently Indexed Titles
Our team of member and pro indexers have been knocking out older and new titles alike; below are a few highlights. Recently indexed titles will always show up at the top of the EYB Library so you will always know which titles have just been indexed.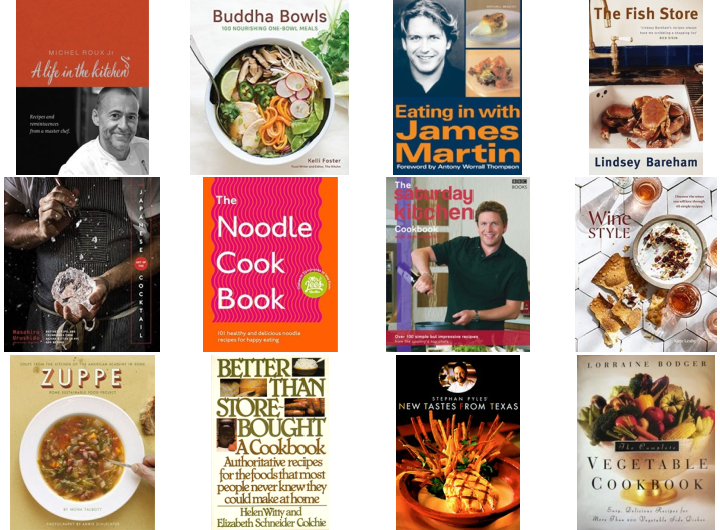 ---
Member Photo of the Week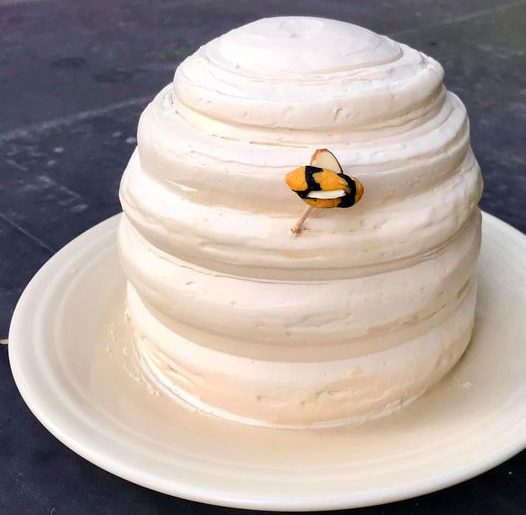 Beehive cake from Zoë Bakes Cakes: Everything You Need to Know to Make Your Favorite Layers, Bundts, Loaves, and More (page 194) by Zoë François submitted by our darcie_b
Have you uploaded any of your own photos yet? Learn more! Please remember to update your profile with your Instagram name if you would like to be tagged in any photos that we share!
---
Featured Online Recipe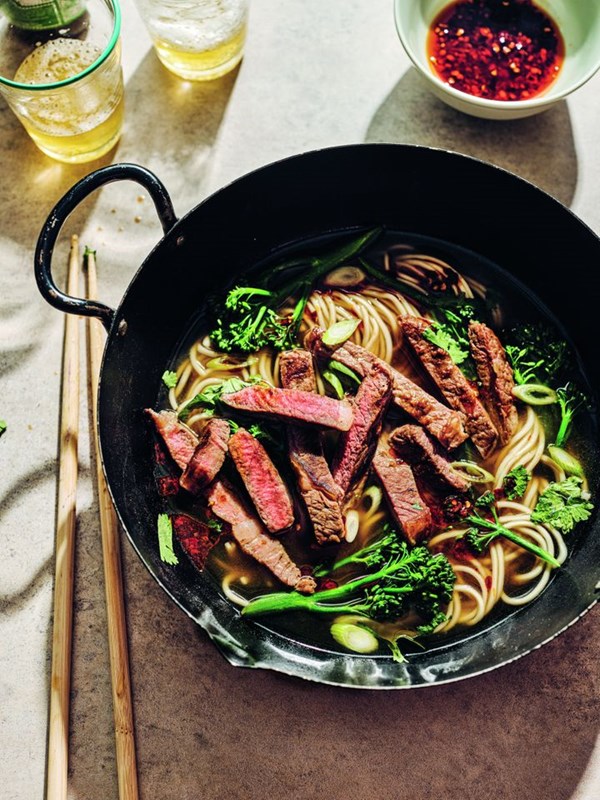 Hong Kong street beef from The Noodle Cook Book: 101 Healthy and Delicious Noodle Recipes for Happy Eating by Damien Lee
---
EYBDigital Previews
Recently we uploaded our 1,072nd EYBDigital Preview where a selection of full sample pages is available for the following cookbooks.
Learn more about EYBDigital Previews.
Note: To learn why you cannot add all EYBDigital Preview recipes to your Bookshelf, please read this Help page.

---
Cookbook Giveaways
Click on the Blue Link Below to Enter

Enter our US/UK/AU/NZ giveaway to win one of three copies of Vietnamese: Simple Vietnamese Food to Cook at Home by Uyen Luu. Contest expires August 20th, 2021.
Enter our US giveaway to win one of two copies of The Farmer's Daughter Bakes: Cakes, Pies, Crisps and More for Every Fruit on the Farm by Kelsey Siemens with one grand prize winner receiving a beautiful 6 egg holder and pastry rolling pin from The Knotty Dane. Contest expires August 9th, 2021.
The cookbook giveaway roundup shares all current giveaways.