The challenges of being an ethical shopper
May 27, 2021 by Darcie
It is not surprising that online food sales skyrocketed during the pandemic. While COVID-19 restrictions changed how people shopped for food, other considerations also played into the shift. In an effort to combat food waste and know more about the origins of their foods, people subscribed to services such as meal kit providers, "ugly" produce purveyors, and boutique "farm to table" companies. While these companies offer valuable services to consumers, troubling questions have arisen concerning their practices.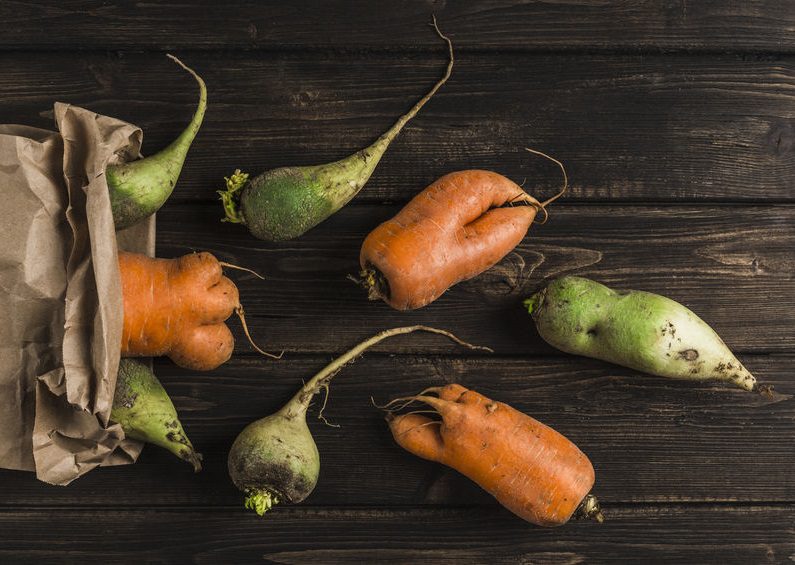 Critics say that subscription services that claim to rescue produce destined for the landfill are instead diverting foods that would otherwise go to charity. While calling themselves environmental stewards, the companies also ignore topics such as overproduction and consumer waste. "These niche markets might be displacing established local efforts to reduce food waste and distribute uglies to food insecure households," says Lindsay Craig of Vassar College. "Instead, they cater to health-conscious clientele and ultimately fail to address the larger issue of macro-scale farm overproduction and household waste." Phat Beets Produce,  an American food justice collective based in northern California, has echoed these sentiments, stating that venture capital-backed firms such as Imperfect Foods "are commodifying need and undermining food banks and CSAs." The companies dispute these claims.
Troubling issues are not limited to ugly foods or online merchants. Recently an ex-employee of "farm to door" meat purveyor Belcampo reported that the company was lying to consumers about where it sourced its products. The company, which claimed that it offered products from "vetted partner farms" has admitted to mislabeling meat, but insists this was an isolated incident from a single store.
Stories like these make the task of being an ethical consumer difficult. It can be all but impossible to track where a package of supermarket beef originates, so many people turn to online companies that tout their environmental consciousness or smaller entities that vouch for the provenance of their meat or produce. It seems that these options are also fraught with issues.
I have tried some of the 'ugly foods' subscription services and found them to be lacking for issues other than those described above, although that also factored into my decision to cancel. I have settled on local food cooperatives as the best solution for my household. While we can get most of our groceries from them, we must supplement with supermarket items. Not everyone has easy access to cooperatives and they can be prohibitively expensive, so this is not a panacea. Attempting to be an ethical consumer also takes a lot of time and energy, privileges not afforded to everyone.
Even though it is challenging to shop ethically – and I do a far from perfect job of it – I still strive to do so. I know that a single person's actions will not solve anything, but my philosophy is that I would rather be a miniscule part of the solution than a small contributor to the problem.