Thanks for everything, Deborah
May 1, 2021 by Jane
Our longest serving staff member, Deborah, has now retired. Deborah has been with Eat Your Books as our Data Manager since before we launched in 2009. She has now retired though since she is planning a complete restoration of her antique home in western Massachusetts I don't think it is going to be a rest.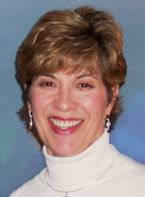 At Eat Your Books Deborah managed all our professional indexing efforts, with indexers spread around the globe. We recently celebrated indexing our 10,000th book which with 4,450 magazines also indexed is a huge achievement. She has built up our ingredients database to more than 53,000 ingredients. Many member indexers will also know Deborah as she has been assigning books and answering member indexing queries.
We give heartfelt thanks to Deborah for all her efforts and wish her a long and healthy retirement.