Vegan JapanEasy
March 9, 2020 by Jenny
Enter our giveaway (US/UK/AU/NZ) below to win a copy of Vegan JapanEasy by Tim Anderson.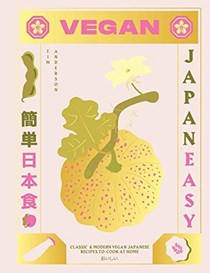 Tim Anderson has authored four titles on Japanese cuisine. His latest Vegan JapanEasy: Classic and Modern Japanese Recipes to Cook at Home is another winner. For more information on his previous titles, please see my review articles: Nanban, Japaneasy, and Tokyo Stories.
In 2011 Tim Anderson was declared the youngest winner of MasterChef at age 26. Anderson states he won partly due to his souped-up ramen with porcini-infused pork broth and lobster gyoza with black truffles that he served in the final. His passion for Japanese cuisine and his "Mad Professor" skills (a nickname given to him by one of the judges on MasterChef) make him a must-have cookbook author and chef.
Much of Japanese cuisine is essentially plant-based making it vegan-friendly. The satisfying flavors of Japan are usually based in fermented soybean and rice products, and animal products were seldom used in cooking throughout much of Japanese history.
Anderson states, "Yes, there is fish in everything, in the form of dashi, but you can easily substitute this with seaweed and mushroom-based versions that are every bit as delicious. This book won't so much teach you how to make dubious 'vegan versions' of Japanese meat and fish dishes – because it wouldn't be good, and there's no need!" Instead, Anderson taps into Japan's wealth of recipes that are already vegan or very nearly vegan – so there are no sad substitutions and no shortcomings of flavor.
Our

takes you inside this beautiful book and features the following


The entire book is beautiful from the enticing imagery throughout to the front cover embossed with raised images to the page and fore-edges decked out in a vibrant purple. I just received the book this morning and am excited by the recipes from Rough night rice to Chocolate mousse with boozy cherries and miso-roasted pecans. Anderson's books never disappoint.
Special thanks to the publisher for providing the materials needed for our EYBD Preview and offering three copies of this title in our giveaway below.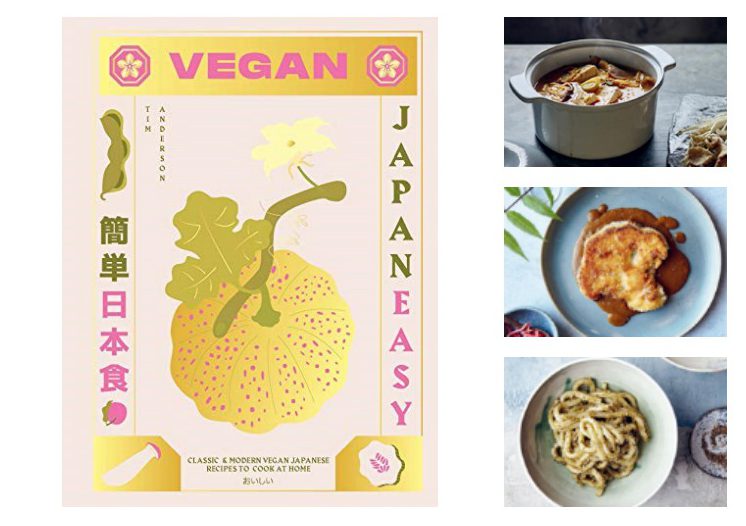 Thanks to the publisher for providing three copies of the above-referenced title in our giveaway open to EYB Members in the US, UK, AU and NZ. One of the entry options is to answer the following question in the comments section of this blog post.
Which recipe in the index would you try first?
Please note that you must be logged into the Rafflecopter contest before posting or your entry won't be counted. For more information on this process, please see our step-by-step help post and this forum post. Once you log in and enter your member name you will be directed to the next entry option – the blog comment. After that, there are additional options that you can complete for more entries. Be sure to check your spam filters to receive our email notifications. Prizes can take up to 6 weeks to arrive from the publishers. If you are not already a Member, you can join at no cost. The contest ends at midnight on October 23rd, 2020.
a Rafflecopter giveaway