This week at Eat Your Books
January 3, 2020 by Jenny
Happy New Year! We had a fantastic year of cookbook releases and the post on looking forward to 2020 cookbooks provides an outline of what the new year has in store for us cookbook lovers. Throughout the year, this post will be frequently updated with new additions, edits to titles and publication dates and more!
Since our last roundup, Darcie has written articles that include a piece on New Year's food resolutions, favorite holiday food memories, 2019's food trends that chefs hope will go away, frittering the hours away, a piece on EYB's mention in NPR's 'Best Bites of 2019', and the fascinating history of eggnog. Darcie's weekly food news antipasto is shared every Sunday (#foodnews brings up these information-packed posts).
---
Recently Indexed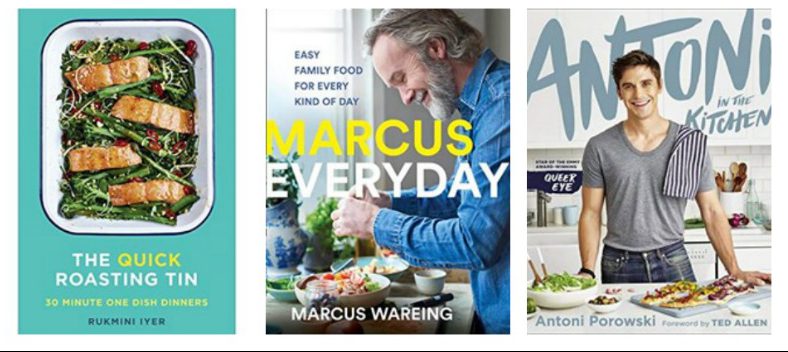 ---
Member Photo of the Week
---
Finnish pulla from Baking with Julia: Savor the Joys of Baking with America's Best Bakers by Julia Child and Dorie Greenspan submitted by member anya_sf
Have you uploaded any of your own photos yet? Learn more!
---
Featured Online Recipe
Super cheesy stuffed pasta shells from Food Stories by Helen Graves
---
EYBDigital Previews
---
Recently we uploaded our 587th EYBDigital Preview and shared some insight into members' questions regarding same. A selection of full sample pages is available for the following cookbooks. Learn more about EYBDigital Previews.
(Note: Some members have been asking why they cannot add all EYBDigital Preview recipes to their Bookshelf. Please read this Help page for an explanation.)
---
This week's first two previews feature cookbook titles from Nellie Karrison the owner of Relish Mama, a dinner and cooking school located in Melbourne.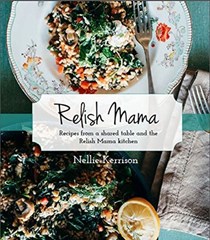 3 recipes from Relish Mama: Recipes from a Shared Kitchen and the Relish Mama Kitchen by Nellie Kerrison. Originally published in 2014 and re-released in 2019.

---
3 recipes from Relish Mama Family: Versatile and Time-Saving Recipes for all Families From the Relish Mama Kitchen by Nellie Kerrison

---
3 recipes from Vegan Thai Kitchen: 75 Easy and Delicious Plant-Based Recipes with Bold Flavors by Sarah Jansala and Renoo Jansala

---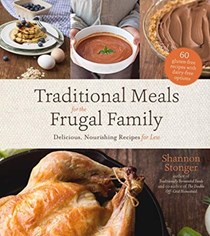 3 recipes from Traditional Meals for the Frugal Family: Delicious, Nourishing Recipes for Less by Shannon Stonger

---
Cookbooks with Giveaways
---
Each of these featured titles below has a current giveaway. Click on the bold blue link to go to the giveaway post.
---
Enter our giveaway open to US/CA/UK/NZ/AU to win a copy of Pastry School: 100 Step-by-Step Recipes by Le Cordon Bleu
Expires January 11, 2020.

---
Enter our giveaway open to US members to win a copy of Felidia: Recipes from My Flagship Restaurant by Lidia Bastianich.
Expires January 13, 2020.
---
Enter our giveaway to win one of two baking bundles shown above. US only. Expires January 11, 2020.
---
Be sure to enter all our current giveaways!
---