This week at Eat Your Books
May 31, 2019 by Jenny
Eat Your Books (EYB) is a website for people who love cookbooks and want to make better use of the great recipes from those books. With EYB, a member can create their own personal Bookshelf and quickly find recipes from their cookbooks, food magazines, food blogs, personal recipe clippings, and favorite online recipes. New cookbooks (as well as older titles) are indexed every week. For more information on how we can help you utilize your cookbook collection, please see our Help pages.
In case you missed it!
Member Photo of the Week:

Moghrabieh salad from Bazaar: Vibrant Vegetarian Recipes
by Sabrina Ghayour Photo submitted by wooptonight
Have you uploaded any of your own photos yet? Learn more!
Featured Online Recipe:

Strawberry and lemon Victoria sponge from Diana Henry at The Sunday Telegraph
Recently indexed books!



EYBDigital
Our new EYBDigital platform allows us to provide EYBDigital Previews (sample pages from cookbooks) and EYBDigital Books (complete digital cookbooks you gain access to when you buy a print book). More information can be found on our EYBD Page. Recent additions to our EYBD titles include Cakes for Kids by Juliette Lalbaltry 9/2019), Nathalie Dupree's Favorite Recipes and Stories by Nathalie Dupree (10/2019), and Bake Australia Great by Katherine Sabbath (11/2019).
(Note: Some members have been asking why they cannot add all EYBDigital Preview recipes to their Bookshelf. Please read this Help page for an explanation.)
Visit our Forum post for discussions on EYBDigital.



3 recipes from Pleesecakes: 60 Awesome No-Bake Cheesecake Recipes by Joe Moruzzi and Brendon Parry

To learn more about this EYBD title, see our review post. Promotion period expires 6/3/2019.

EYBDigital Previews
A selection of full sample pages is available for the following cookbooks. Learn more about EYBDigital Previews.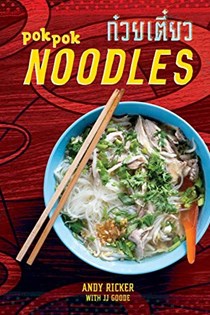 3 recipes from Pok Pok Noodles: Recipes from Thailand and Beyond by Andy Ricker
3 recipes from Eat Cook L.A.: Recipes from the City of Angels by Aleksandra Crapanzano
6 recipes from Perfect Pan Pizza: Square Pies to Make at Home, from Roman, Sicilian, and Detroit, to Grandma Pies and Focaccia by Peter Reinhart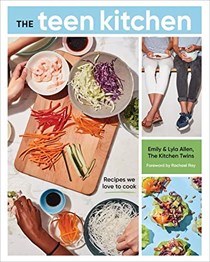 5 recipes from The Teen Kitchen: Recipes We Love to Cook by Emily and Lyla Allen
Cookbooks with GIVEAWAYS!
Each of these featured titles below has a current giveaway. Click on the blue link for more information on how to enter. For titles that also have an EYBDigital Preview, click on the orange button to view the available full sample pages.
3 recipes from Sugar Rebels: Pipe for Your Life – More Than 60 Recipes from Instagram's Kween of Baking by Nick Makrides
Learn more about this EYBD title and enter our giveaway open to US/UK/AU/NZ expires 6/7/2019.
3 recipes from Ramen: 50 Classic Ramen and Asian Noodle Soups by Heather Whinney
Learn more about this title and enter our giveaway for Ramen (US/UK/CA) expires 6/1/2019
Amoretti is offering ten (10) Mastering Macarons Digital Gift Cards valued at $50 each to EYB Members in the US. expires 6/3/2019
1 recipe from Let Me Feed You by Rosie Daykin
Learn more about this title and enter our giveaway open to US and Canada (book only). One prize winner in the US will also win a gorgeous braiser from Le Creuset. Expires 6/4/2019