March 2019 Eat Your Books Cookbook Club Summary
March 25, 2019 by Jenny
We have an incredible community here at Eat Your Books that has flowed into our Eat Your Books Cookbook Club and Sweet Eat Your Books Cookbook Club, places where we share our successes and fails in cooking and baking from specific cookbook titles.
This month we've been cooking from the following titles (April through June selections are shared at the bottom of this post):
And, desserts are still being churned out in our second group that is working through Ottolenghi's Sweet.
The photos below are just a few of the beautiful shots our members have been sharing; visit each group for more inspiration. Do not forget to also upload your photos and add your notes to your bookshelf at Eat Your Books. Instructions on uploading your photos and links to other helpful articles can be found here.
A few announcements before we share some highlights from this month's options:
Be sure to check out our 2019 Cookbook Preview Post!
Please make sure you have entered all our giveaways.

Our EYBD Page has been updated with additional titles for 2019!
Now to this month's highlights:
Danielle A made the Pain au raisin from Bake From Scratch
Susan F made the French apple cake from Bake From Scratch
Darcie made the Chocolate lemon tart from Bake from Scratch


Mona Li made the Gratineed asparagus with fried egg, from Essentials of Classic Italian Cooking by Marcella Hazan.
Nicole K and many of us have been experimenting with Mastering Pizza all with great results. This was a very busy month with lots of participation. Please see the
group for more photos and notes
.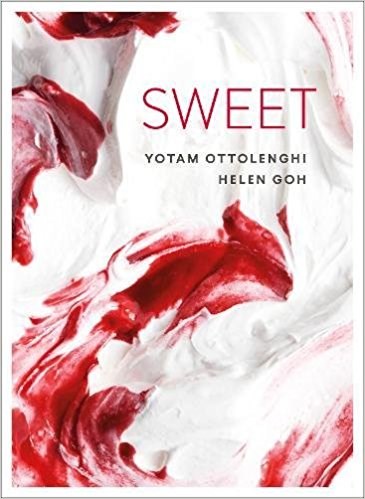 Eat Your Books Sweet Cookbook Club
Sweet – Ottolenghi (see the group for even more photographs).

Annelies made the Cheesecake with meringue – it was a slow month in the Sweet group but we have Sweet as one of our selections in the EYBCC coming up.

April – June Selections
April


June