Eat Your Books Cookbook Club April – July Selections
February 17, 2018 by Jenny
Last September we announced the formation of the Eat Your Books Cookbook Club on Facebook and shortly thereafter the Eat Your Books Sweet Ottolenghi Cookbook Club. The latter is of course to bake our way through Ottolenghi and Helen Goh's Sweet and the former to cook through certain titles as a community. We continue to grow and welcome all to join us. In these clubs you will find like minded cooks and bakers who are supportive of each others flops and successes. We are all inclusive as we provide options to cook through older titles and online recipes to choose from. I know I've made a dish because a member's photo and notes were so convincing that I had to scrap my menu and make that particular dish.
The EYBCC group concentrates on the titles and recipes selected previously by our members. For general cookbook questions you can check out the forum and The Cookbook Junkies. Don't forget to tag your photos on social media with #EYBCC, follow us on Instagram, and upload those photos and notes on the recipe to your bookshelf here at EYB. (learn more here) where they are permanently stored (after so many posts and photos these are deleted from the clubs by Facebook).
For ease in locating EYB Cookbook Club articles, I have tagged all posts with #EYBcookbookclub and include a link if you wish to Bookmark that search. If you are new to the group, this post may be able to help you navigate the clubs.

A new announcement – our year long book for 2018 is Naomi Pomeroy's Taste & Technique. Previously, this book was covered in a separate club. Accordingly, if you cook anything from Naomi's book – share those photos in the club.
Before annoucing our new choices, a reminder of February and March's selections which were chosen by our members in a previous poll.
February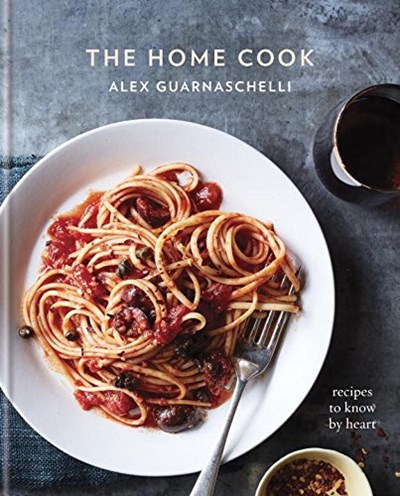 Main title: The Home Cook: Recipes to Know by Heart by Alex Guarnaschelli.

Online option: Any recipes by Nigel Slater .
Baking option: How To Be a Domestic Goddess: Baking and the Art of Comfort Food by Nigella Lawson

Flashback option: Jamie at Home: Cook Your Way to the Good Lifeby Jamie Oliver
MARCH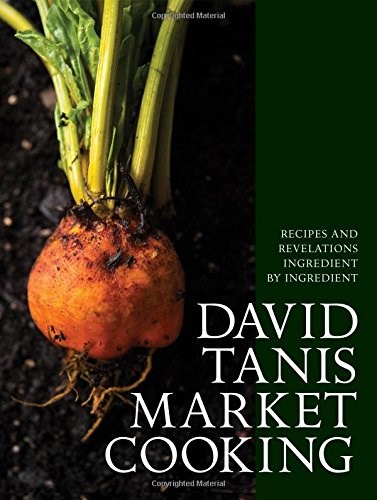 Main selection: David Tanis' Market Cooking by David Tanis.
Online option: David's online recipes which are indexed from his City Kitchen column.
Baking title: BraveTart: Iconic American Desserts for more information on Stella's remarkable book see our promotion post.
Flashback option: any recipe from any Moosewood title
Now for our new selections which were based on your votes in our poll this earlier this month. Our schedule for April – July is as follows:

APRIL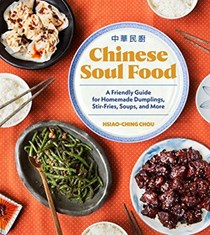 Main selection: Chinese Soul Food by Hsiao-Ching Chou
Flashback and Online option: Any recipe from Grace Young books or online

Baking: Any bundt cake recipes from books or online (special Bundt promotion coming up soon).
MAY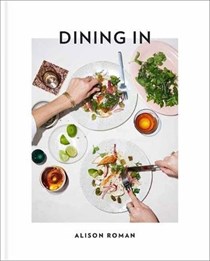 Main selection: Dining In by Alison Roman
Flashback and Online option: Any recipe from Madhur Jaffrey books or her recipes online

Baking: The Fearless Baker by Erin Jeanne McDowell
JUNE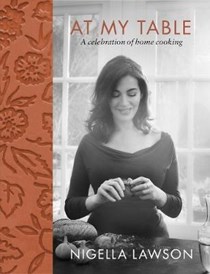 Main selection: At My Table by Nigella Lawson
Alternative selection
:
Bring It!: Tried and True Recipes for Potlucks and Casual Entertaining
by Ali Rosen (added for our summer entertaining!)
Flashback option:
Any recipe from
Jacques Pépin
's books

Online option
: Any recipe from
Nigella
or
Jacques
online
Baking:
Any recipe from
Rose Levy Beranbaum
books
JULY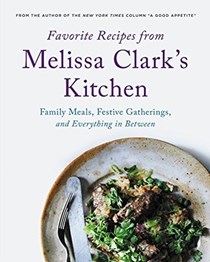 Main selection: Favorite Recipes from Melissa Clark's Kitchen

Flashback option: Any recipe from Claudia Roden's books (or online)

Online option: Any recipe from Melissa Clark online

Baking: The Art of the Pie by Kate McDermott
****
Check out the beautiful photos and creations in both of our cookbook clubs and join the fun: Eat Your Books Cookbook Club and Eat Your Books Sweet Ottolenghi Cookbook Club.
A few other reminders be sure that you have entered all our giveaways, check out our preview post for 2018 and be sure to follow our social media channels which can be found on the right sidebar of the home page where we also have links to our affilates that help support the site in indexing more titles.