August Cookbook Preview Summary
August 10, 2018 by Jenny
A new cookbook season is in the air and cookbook lovers everywhere are counting the days until September and October titles start rushing in. We have been very busy working behind the scenes in preparation for the books that are headed our way. And, already I've been adding books to the library for early 2019. Cookbooks are still white hot.

We are excited to announce that this week we launched our first EYBDigital Book which just happens to be one of our August titles Southern Baked. For more information on EYBDigital, please see our announcement post.
I'm still working on catching up on promotions. Check back often and be sure to follow our social media feeds which are located on the right sidebar of our home page to keep current. While you are here make sure you have entered all our current giveaways (including one for a Swiss Diamond® wok and a Boos® board). Lastly, don't forget to take advantage of the sales on our Kindle deals' post. Each Sunday I compile a new list of Kindle sales and update those throughout the following week.
Our latest EYBDigital Previews added since July's preview post include the following titles. Click on the link to go directly to the EYBDigital Preview:


Let's preview the titles coming our way this month:
Southern Baked: Celebrating Life with Pie by Amanda Wilbanks is our inaugural EYBDigital Book! For more information on this Southern charmer, see our promotional post and enter our worldwide giveaway to win a copy for yourself. Amanda's book tour dates are on our calendar and remember if you preordered or buy this book before November 30th, you will have access to a digital version of the entire book on your EYB bookshelf after signing up on our registration page (directions are provided in our promotional post).
The New Art of Cooking: A Modern Guide to Preparing and Styling Delicious Food by Frankie Unsworth is a book that surprised me. I thought I would enjoy it, I didn't know I would absolutely fall in love with it. Gorgeous photographs, helpful tips and tempting recipes. I already have several of the dishes on my schedule to make and I hope to be able to photograph them half as lovely as are shown in the book. This title was published in the UK in June of this year and is being released in the US this month.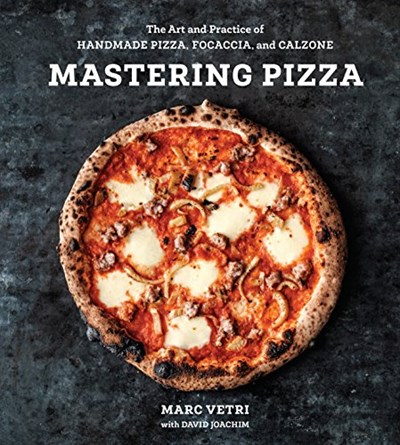 Mastering Pizza: The Art and Practice of Handmade Italian Pizza, Focaccia, and Calzone by Marc Vetri and David Joachim is a revolutionary guide to making delicious pizza at home, offering a variety of base doughs so that your pizza will turn out perfect no matter what kind of oven or equipment you have. With transporting imagery from Italy and hardworking step-by-step photos to demystify the process, this title will help you make pizza as delicious as you find in Italy. Vetri and Joachim are masters and all their books are in my collection.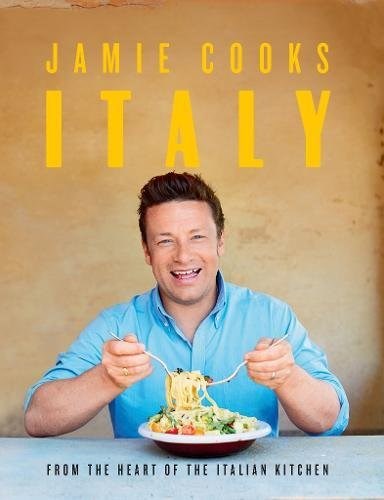 Jamie Cooks Italy: From the Heart of the Italian Kitchen by Jamie Oliver is a celebration of the joy of Italian food bringing the pleasure and passion of the world's favourite cuisine to your kitchen at home. Featuring 140 recipes in Jamie's easy-to-follow style, the book has chapters on Antipasti, Salad, Soup, Meat, Pasta, Fish, Rice & Dumplings, Bread & Pastry, Sides, Desserts and all the Basics you need. Jamie has a few dates in the UK on our calendar.
Kricket: An Indian-inspired Cookbook by Will Bowlby shares over 80 recipes that reinvent the classic and historic cuisine of India, creating accessible and elegant meals that are perfect for sharing at our tables. With stunning photography and recipes such as Samphire pakoras with tamarind & date chutney or Duck leg kathi roll with peanut chutney & pickled cucumber that combined flavors and textures brilliantly, this is every Indian food lover's dream book.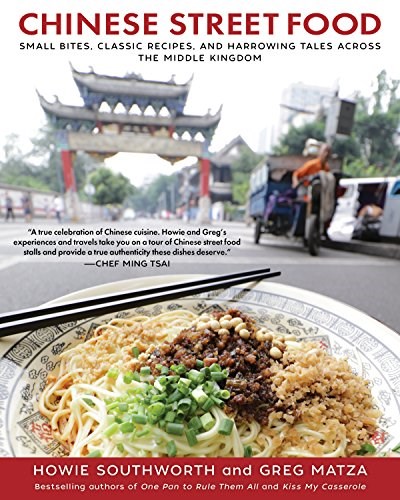 Chinese Street Food by Howie Southworth and Greg Matza is a book that will make you think, "yes I do need another book on Chinese food". The narrative, photographs and recipes are stellar and I am a huge fan of street food titles. I want to make the Deep-fried sauce noodles and every other recipe in this book. Next week we will be working on a preview.
Masala: Indian Cooking for Modern Living by Mallika Basu is a seminal Indian cookbook for a modern generation that reflects the way we live, cook, entertain and eat today. This title was released in May in the UK and is being released in the US this month. It is beautifully photographed with recipes that are approachable for the home cook.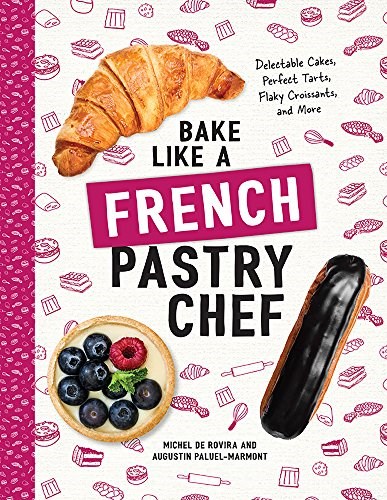 Bake Like a French Pastry Chef: Delectable Cakes, Perfect Tarts, Flaky Croissants, and More by Michel de Rovira and Augustin Paluel-Marmont is a book that will guide even the most baking challenged to successful results. Step-by-step photographs with detailed instructions will have us all churning out croissants like a patisserie.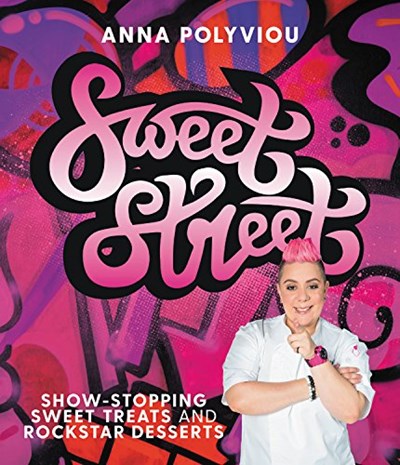 Sweet Street by Anna Polyviou is a sugar-coated explosion of treats that break all the rules. For example, how about a Deflated lemonade souffle or an upside down meringue? Sweet Street was started in 2014 at the Shangri-La Hotel in Sydney to bring folks together to try new desserts and this book shares colorful, must-experience treats that will delight the pastry lover.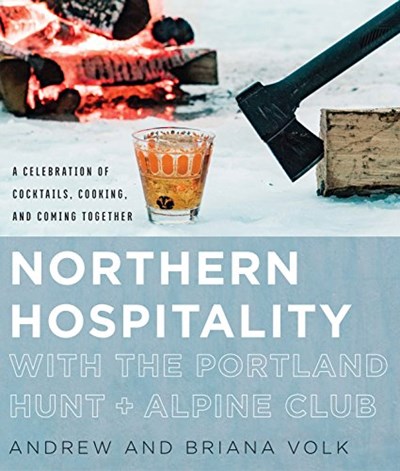 Northern Hospitality with The Portland Hunt + Alpine Club: A Celebration of Cocktails, Cooking, and Coming Together by Andrew Volk and Briana Volk delivers the recipes and drinks from the Portland, Maine restaurant where customers are treated like family. Features on ice fishing, shucking oysters, how to build a bonfire, and après-ski provide a sense of place and an experience as unique as the club itself. Celebrate the seasons the way those in the north do: with warmth, fun, and a sense of wonder.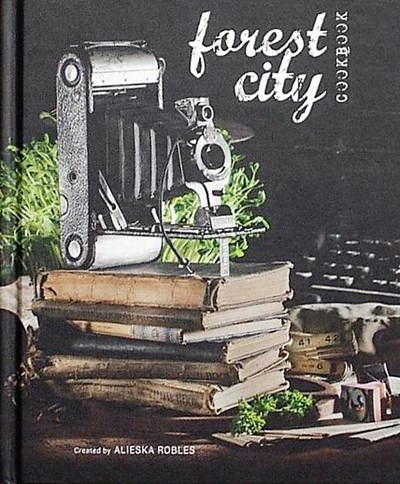 Forest City: Cookbook by Alieska Robles reflects the recipes and spirit of London, Ontario. In this gorgeous book the most inspiring chefs and local producers in London got together to invite you on a journey of discovery, connection & local flavours. I hope to bring you more information about this title in our end of the month summary.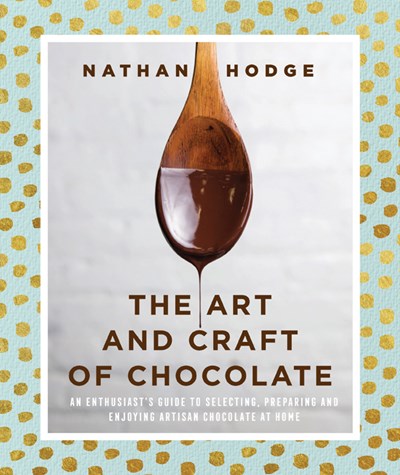 The Art and Craft of Chocolate: An Enthusiast's Guide to Selecting, Preparing and Enjoying Artisan Chocolate at Home by Nathan Hodge, world-renowned chocolatier, teaches us the basic principles of chocolate-making at home using tools as simple as a food processor, a hair dryer, or a double boiler. In addition, he offers recipes for traditional moles from different regions of Mexico; traditional Mayan chocolate drinks; cocoa as a meat rub; and various baked goods.
Other titles to be on the lookout for include: