What to look for this Cookbooktober 2018
June 13, 2018 by Jenny
Besides my family, cookbooks are my life. My days are filled with reviewing, reading, cooking from, and thinking about cookbooks. I'm sure many of you can relate. If I am not paging through a book, I'm researching what the future holds for cookbook devotees.
My 2018 Preview Post is an extensive compilation of cookbook releases by month. If a book is on that list – it appeals to me, or I feel it will appeal to a great many of you. I frequently update this massive listing and also share monthly preview articles to keep you are members in the loop.

Today, I wanted to share a breakdown of major releases for the second half of 2018. This was a very hard list to pare down as I am looking forward so many new books. If you are new to Eat Your Books, please use the code FBJUNE18 when you sign up to check us out with a free 45 day Premium membership. We are sure you will want to hang around.
For more information on what Eat Your Books is about, see our About Us and Help sections. Besides providing a search engine for your cookbooks, we have many other features including giveaways (you do not need to be a paid member to enter our promotions). Update: See EYBDigital announcement.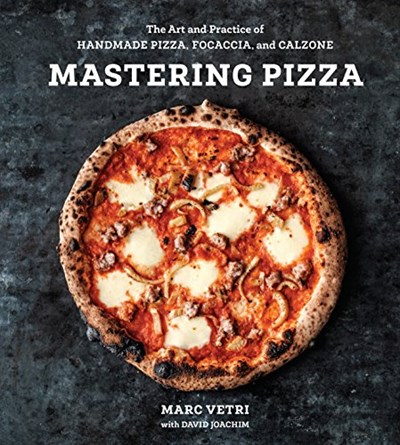 Mastering Pizza: The Art and Practice of Handmade Italian Pizza, Focaccia, and Calzone by Marc Vetri and David Joachim promises to be a revolutionary guide to making delicious pizza at home, offering a variety of base doughs so that your pizza will turn out perfect no matter what kind of oven or equipment you have.
(August)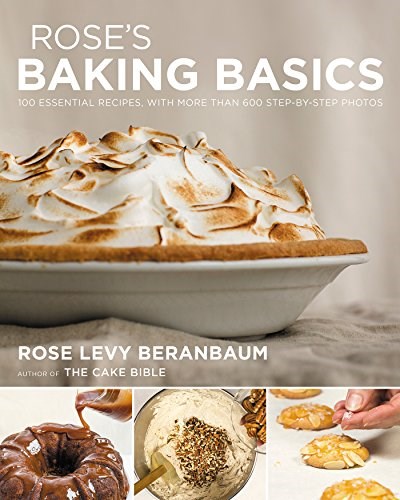 Rose's Baking Basics: 100 Essential Recipes, with More Than 600 Step-by-Step Photos by Rose Levy Beranbaum is an ultimate collection of no-fuss recipes everyone should know. Rose guides you through every recipe with a streamlined, simplified approach and more than 600 mouthwatering and instructive photos. (September)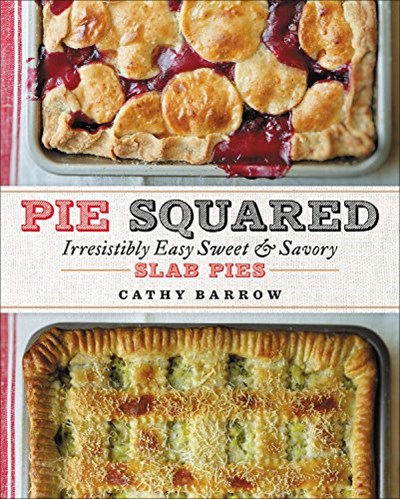 Pie Squared: Irresistibly Easy Sweet and Savory Slab Pies
by Cathy Barrow includes seventy-five foolproof recipes, along with inventive decoration tips that will appeal to bakers of all levels. Cathy is the queen of all good things – and pie is taken to new heights (and shapes) when she works her magic.
(October)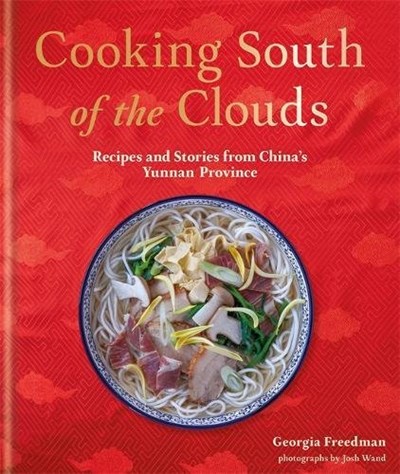 Cooking South of the Clouds: Recipes and Stories from China's Yunnan Province by Georgina Freedman is a title I am so excited about. Each chapter here covers a different area featuring its cardinal recipes such as Tibetan momo dumplings, Dai cucumber salad with peanuts, the famed "crossing-the-bridge" noodles of Kunming, Eastern-style fried rice with ham, potatoes, and peas, and roasted eggplant salad from near the Burmese border. (September)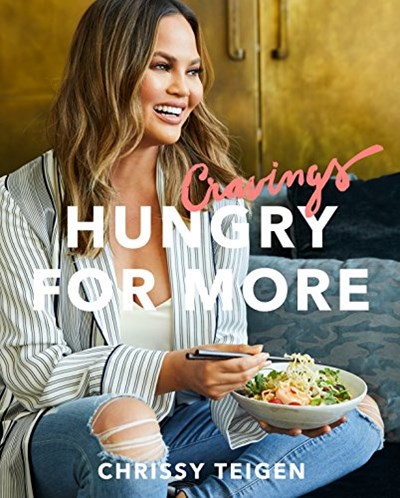 Cravings: Hungry for More by Chrissy Teigen is the celebrity's new edible diary: recipes for quick-as-a-snap meals; recipes for lighter, brighter, healthier-ish living; and recipes that, well, are gonna put you to bed, holding your belly. And it will have you hungry for more. (September)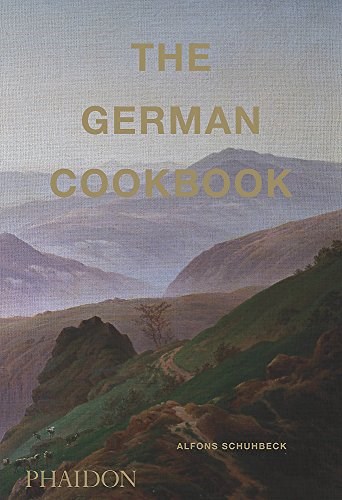 The German Cookbook by Alfons Schuhbeck is a comprehensive collection of German recipes – from authentic traditional dishes to contemporary cuisine. Germany is made up of a series of distinct regional culinary cultures. From Hamburg on the north coast to Munich in the Alpine south, and from Frankfurt in the west to Berlin in the east, Germany's cities and farmland yield a remarkable variety of ingredients and influences. This authoritative book showcases this diversity, with 500 recipes including both beloved traditional cuisine and contemporary dishes representing the new direction of German cooking – from snacks to desserts, meat, poultry, and fish, to potatoes, dumplings, and noodles. Please remember Eat Your Book members receive 30% off Phaidon titles when using the link provided.
(September)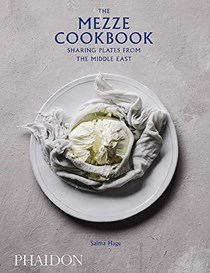 The Mezze Cookbook: Sharing Plates from the Middle East by Salma Hage shares more than 135 home-cooking recipes exploring the regional diversity of Middle Eastern cuisine by sharing dishes, from Lebanon and Iran to Turkey and Syria. Divided by style of dish, the book features both meat-based and vegetarian dishes, along with suggested mezze-style menus and a glossary of ingredients.Please remember Eat Your Book members receive 30% off Phaidon titles when using the link provided.
(September)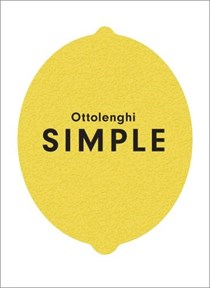 Simple by Yotam Ottolenghi's is scheduled for release in September of 2018. This title will share 120 brand-new dishes that contain all the inventive elements and favour combinations that Ottolenghi is loved for, but with minimal hassle for maximum joy. (September) (US release in October)
Time: A Year and a Day in the Kitchen
by Gill Meller is the highly anticipated follow-up to the award-winning
Gather
. In it Gill distills the essence of his approach to food and cooking – time spent in the kitchen, with good ingredients, makes for the best possible way of life. Morning, daytime and night – these are the touchstones of our days, and days are the markers of our years. (September)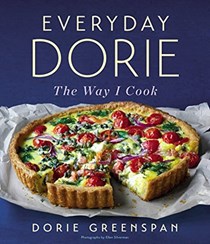 Everyday Dorie: The Way I Cook by Dorie Greenspan invites readers into the beloved author's kitchen to savor the dishes that she makes all the time, from Miso-glazed salmon to Lemon goop. What makes a "Dorie recipe"? Each one has a small surprise that makes it special. Mustard and walnuts in the cheese puffs. Cherry tomatoes stuffed into red bell peppers and oven-charred. Cannellini beans in cod en papillote. The dishes are practical, made with common ingredients from the supermarket, farmers' market, or pantry. (October)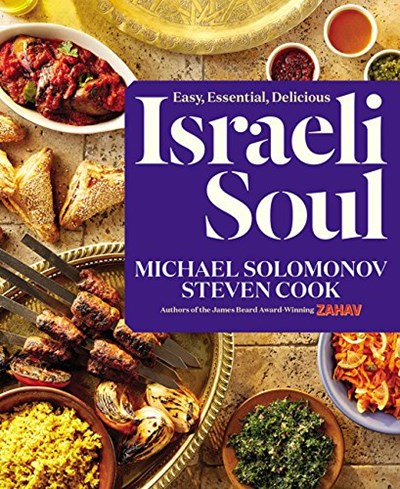 In their first major book since the spectacular Zahav, Israeli Soul: Easy, Essential, Delicious by Michael Solomonov and Steven Cook go straight to the food of the people – the great dishes that are the soul of Israeli cuisine. (October)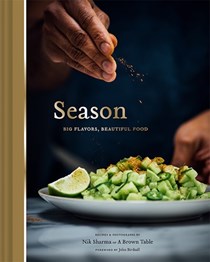 Season: Big Flavors, Beautiful Food by Nik Sharma is one of 2018's highlights for me. Nik's A Brown Table blog is just beautiful and this promises to be an incredible debut cookbook. (October)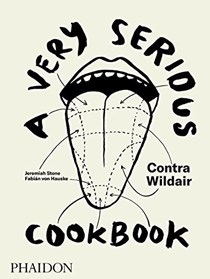 A Very Serious Cookbook: Contra Wildair by Jeremiah Stone and Fabián von Hauske and Alison Roman is the story of two places beloved by chefs and foodies worldwide – Lower East Side tasting-menu restaurant Contra, and its more casual sister, Wildair. The book exudes the spirit of collaboration and exploration that inspires the chefs' passionately seasonal cooking style, boundary-pushing creativity, and love of natural wine. Narratives explore how and why they developed their signature dishes – many of which are ideal for creative home cooks – and are full of their distinctive wit and personality. Please remember Eat Your Book members receive 30% off Phaidon titles when using the link provided.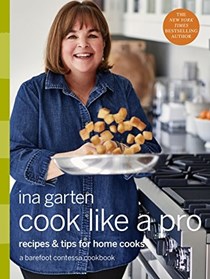 Cook Like a Pro: Recipes and Tips for Home Cooks
by Ina Garten shares a brand-new collection of recipes, tips, and techniques, so readers can cook with confidence no matter how much experience they have in the kitchen. (October)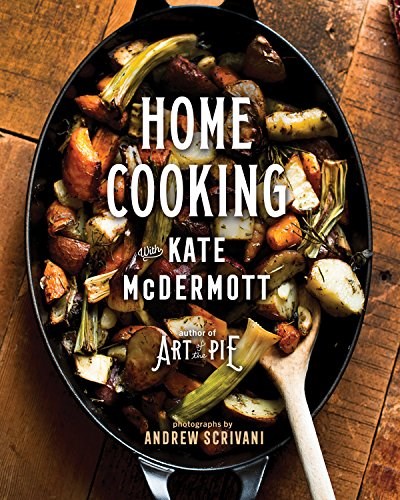 Home Cooking with Kate McDermott
by Kate McDermott delivers satisfying, mainly one-dish meals from the author of
Art of the Pie
. From roasted chicken and veggies for Sunday supper to batches of hearty soup to reheat when there's no time to cook, this practical cookbook focuses on staple recipes for people who aren't looking for a part-time job in the kitchen. Using ingredients that can be found in any supermarket and techniques that every home cook needs, McDermott shares tasty and repeatable meals for friends and family.
(October)
EYBD Book.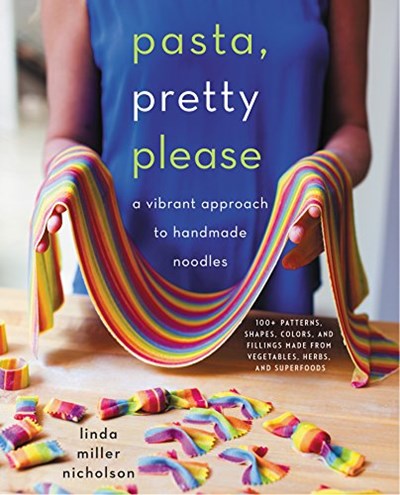 Pasta, Pretty Please
by Linda Miller Nicholson delivers her first cookbook, a stunning cornucopia of pasta in every color and shape, all created by hand using all-natural colors from vegetables, herbs, and superfood – and including 25 dough recipes, 33 traditional and modern shaping techniques, and the perfect fillings and sauces to make your creations pop.
(October)
EYBD Book.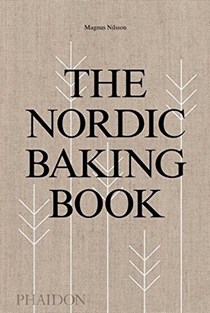 The Nordic Baking Book
by Magnus Nilsson delves into all aspects of Nordic home baking – modern and traditional, sweet and savory – with recipes for everything from breads and pastries to cakes, cookies, and holiday treats. No other book on Nordic baking is as comprehensive and informative. Please remember Eat Your Book members receive
30% off Phaidon titles
when using the link provided.
(October)



Estela
by Ignacio Mattos shares the dishes that make dining at the New York hot spot a true experience. In April, I dined there with Jane and another friend and it was truly one of the best meals of my life. Mattos is a master. (October)


Modern Baking: Cakes, Cookies and Everything in Between
by Donna Hay brings us one of her most beautiful books yet with over 250 mouthwatering recipes for cakes,biscuits and all kinds of divinely delicious sweet treats. I've had a peek at the digital version of this book and it is jaw-droppingly stunning.
The Noma Guide to Fermentation
by René Redzepi and David Zilber will show readers how to build their own pantry of ferments, including koji, kombuchas, shoyus, misos, vinegars, garums, lacto-fermented vegetables, and black fruits. This title will include approachable instructions and supporting photographs that will demonstrate the steps to re-create each of Noma's innovative flavors at home, as well as thoughtful suggestions for how cooks can use these new ingredients that will elevate their everyday cooking to a whole new level.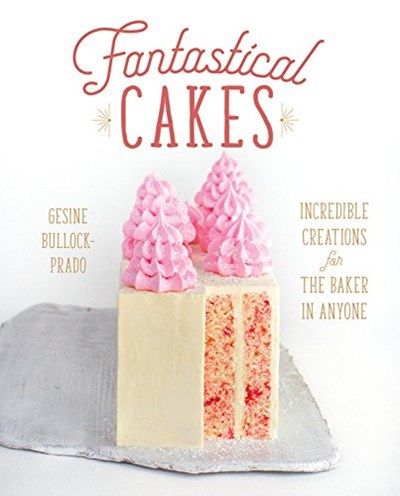 Fantastical Cakes: Incredible Cakes for the Baker in Anyone
by Gesine Bullock-Prado shares her step-by-step instruction for baking, piping, and making decorations make each bit manageable, whether it's baking layers ahead of time and freezing, or taking the time to crank out a slew of gorgeous frosting flowers that hold beautifully in the freezer until you need them. (November)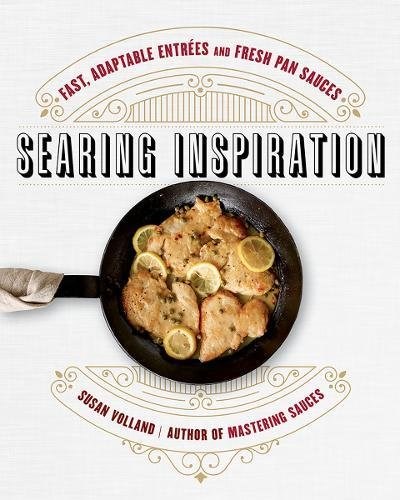 Searing Inspiration: Fast, Adaptable Entrées and Fresh Pan Sauces
by Susan Volland explains how to skillfully wield a hot skillet to sear entrees, then shows how quickly a fresh, easy sauce can be made in that same hot pan. In more than sixty enticing recipes that cover seafood, poultry, meats, vegetables, tofu, and eggs, Volland invites home cooks to adapt her recipes for taste, diet, and ingredient availability. (November)
EYBD Book.


Extra Helping: Recipes for Building Community One Dish at a Time
by Janet Elsbach is for anyone who wants to feed loved ones and friends who are in need. With recipes tailored to meet many of the dietary modifications that illness and recovery (not to mention modern life) often entail, as well as suggestions that range from mailing a care package to bringing over a full, hot meal, this title frames a philosophy of support, a personal identity of tending, a creative and unique-to-you style of saying, "I am here for you"–one delivery at a time. (November)
EYBD Book.
Other July – December titles that are must haves include:



Honey & Co.: At Home: Middle Eastern Recipes from Our Kitchen by Sarit Packer and Itamar Srulovich

The Great Grilled Cheese Book: Grown-Up Recipes for a Childhood Classic

by Eric Greenspan

In the French Kitchen with Kids: Easy, Everyday Dishes for the Whole Family to Make and Enjoy

by Mardi Michels

Southern Baked by Amanda Wilbanks – EYB Digital title.
Cooking with Scraps: Turn Your Peels, Cores, Rinds, Stems, and Other Odds and Ends into 80 Scrumptious, Surprising Recipes by Lindsay-Jean Hard – this year is the year of less waste and so looking forward to this title from my friend at Food52
One Pot Comfort: Make Everyday Meals in One Pot, Pan or Appliance (The Blue Jean Chef) by Meredith Laurence

by Ashley Rodriguez – Ashley's first book is beautiful and I am so looking forward to her second offering

Kindness & Salt: Recipes for the Care and Feeding of Your Friends and Neighbors by Ryan Angulo and Doug Crowell
All About Cake by Christina Tosi
Set for the Holidays with Anna Olson

Uncomplicated: Taking the Stress Out of Home Cooking

by Claire Tansey

Food of Northern Thailand by Austin Bush
The Casa Mono Cookbook: Spanish Recipes from the New York Classic Restaurant by Andy Nusser, Anthony Sasso and Jim Webster
Bestia: Italian Recipes Created in the Heart of L. A. by Ori Menashe and Genevieve Gergis and Lesley Suter
Comfort in an Instant: 75 Modern Recipes for Classic Favorites for Your Pressure Cooker, Multicooker, and Instant Pot® by Melissa Clark
Carla Hall's Soul Food: Everyday and Celebration by Carla Hall
Emily: The Cookbook: Pizza, Burgers, and More by Emily Hyland and Matt Hyland
Smith & DELI-cious: A Deli (That Happens to be Vegan) by Shannon Martinez and Mo Wyse
Milk Street: Tuesday Nights: More than 200 Simple Weeknight Suppers that Deliver Bold Flavor, Fast by Christopher Kimball
Home Made Christmas by Yvette van Boven – yes! I love all her books
The Modern Italian Cook by Joe Trivelli
The Staub Cookbook: Modern Recipes for Classic Cast Iron by Staub
Atoosa's Persian Kitchen by Atoosa Sepehr
Food52 Genius Desserts: 100 Recipes That Will Change the Way You Bake by Kristen Miglore
Seattle Cooks by Julien Perry – – absolutely stunning book – as are all the Cooks and Eats series by Figure 1 EYBD Book.
The Bread Collection: Recipes for Baking Artisan Bread at Home by Brian Hart Hoffman
Vancouver Eats: Signature Recipes from the City's Best Restaurants by Joanne Sasvari EYBD Book.
Earth to Table Every Day by Jeff Crump and Bettina Schormann
Waste Not: How To Get The Most From Your Food by James Beard Foundation
Just a French Guy Cooking by Alexis Gabriel Ainouz EYBD Book.

Copenhagen Food

by Trine Hahnemann

EYBD Book.

Atelier

by Marc Lepine

EYBD Book.

SUQAR: Desserts & Sweets from the Modern Middle East by Greg Malouf and Lucy Malouf
We hope to have EYBD Previews for these titles as well as promotions. Read more about EYBD here.
Which titles are you looking forward to?