Featured Cookbooks & Recipes
October 28, 2016 by Christine
Do you find other people's comments on recipes helpful? Have you written your own recipe Notes? It's a great way to remind yourself how a dish turned out and share your experience with the EYB community. On each Recipe Details page you'll find a Notes tab.
Adding online recipes to your EYB Bookshelf is a really great way to expand your personal recipe collection. You can do this even if you have a free membership!
We're featuring online recipes from these books, magazines and blogs – check them out.
Happy cooking and baking everyone!
From websites: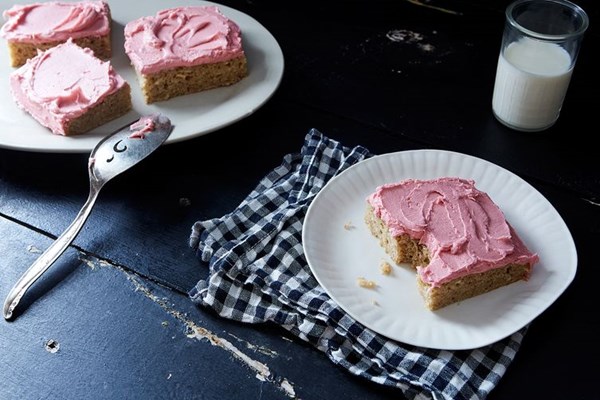 Parsnip Cake with Bloody Orange Buttercream excerpted from Lucky Peach Presents: Power Vegetables! and featured on indexed Food52
From AUS/NZ books:
10 recipes from The Broadsheet Melbourne Cookbook: Recipes from the City's Best Restaurants, Cafes and Bars, indexed by an EYB member
From UK books:
10 recipes from Land of Fish and Rice: Recipes from the Culinary Heart of China by Fuchsia Dunlop
7 recipes from Flavour: Eat What You Love by Ruby Tandoh
Enter our Flavour giveaway — Open worldwide!
From US books:
10 recipes from Samarkand: Recipes & Stories from Central Asia & The Caucasus by Caroline Eden & Eleanor Ford, (also published in the UK)
Enter our Samarkand giveaway! (US only)
5 recipes from Art of the Pie: A Practical Guide to Homemade Crusts, Fillings, and Life by Kate McDermott
Enter our Art of the Pie giveaway! (US/CAN only)
10 recipes from French Desserts by Hilary Davis
Enter our French Desserts giveaway! (US/CAN only)
9 recipes from Stir, Sizzle, Bake: Recipes for Your Cast-Iron Skillet by Charlotte Druckman