Cookbook Giveaway – Classic German Baking
October 24, 2016 by Jenny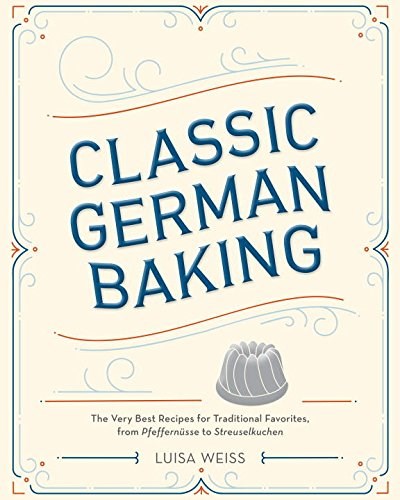 Classic German Baking: The Very Best Recipes for Traditional Favorites, from Pfeffernüsse to Streuselkuchen by Luisa Weiss is a glorious book devoted to all the tempting and classic baked goods for which Germany is known. The Wednesday Chef, Luisa's blog is indexed for our members as is her first title, My Berlin Kitchen.
Luisa rigorously researched and tested recipes, gathered from expert bakers, friends, family, and time-honored sources throughout Germany, Austria, and Switzerland.Whether you're in the mood for the simple yet emblematic Streuselkuchen, crisp and flaky Strudel, or classic breakfast Brötchen, every recipe you're looking for is here, along with detailed advice to ensure success plus charming storytelling about the origins, meaning, and rituals behind the recipes.
Luisa has several events scheduled and you can read more about Classic German Baking in our review and recipe post.
We are pleased to offer five copies of this title to our EYB Members in the U.S. One of the entry options is to answer the following question in the comments section of this blog post:
Are there any German bakery items you would like to recreate?
Please note that you must be logged into the Rafflecopter contest before posting or your entry won't be counted. If you are not already a Member, you can join at no cost. The contest ends November 28th, 2016.