Cookbook Giveaway – Sweet Potato Love
September 25, 2016 by Jenny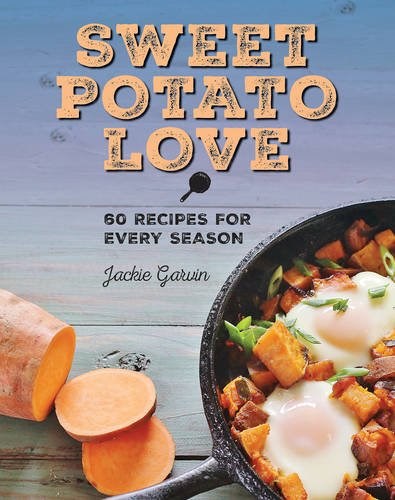 Jackie Garvin's newest title Sweet Potato Love shares sixty recipes for this vibrant root vegetable.
Recipes for Lentil, Sweet Potato, and Chipotle Pepper Chili; Strawberry Sweet Potato Bread with Glaze; and Pulled Pork Tacos with Spicy Sweet Potato Slaw are examples of the creative dishes that fill this book.
The book is seasonally organized with lovely photographs and 'sweet tips' sprinkled throughout. Jackie's homey recipes and storytelling make this a fun book to read and cook from.
You can learn more about Sweet Potato Love in our recipe post featuring two dishes you can try now. We're delighted to offer 3 autographed copies of the book to EYB Members in U.S. One of the entry options is to answer the following question in the comments section of this blog post:
What is your favorite way to enjoy sweet potatoes?
Please note that you must be logged into the Rafflecopter contest before posting or your entry won't be counted. If you are not already a Member, you can join at no cost. The contest ends October 25, 2016.