Cookbook giveaway – Oysters
February 9, 2016 by Darcie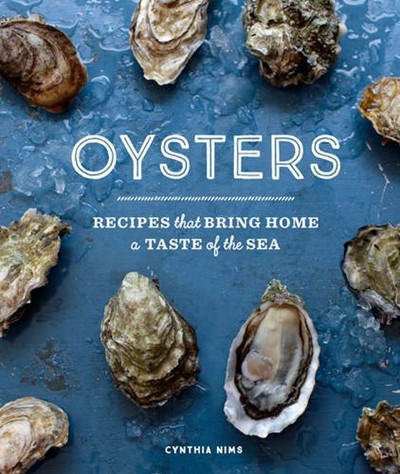 Oyster lovers, rejoice! The new cookbook by Cynthia Nims, Oysters: Recipes That Bring Home a Taste of the Sea is brimming with recipes, shucking instructions, and the local farming success story of the many delicious oysters from the Pacific Coast. In addition, the book is filled with gorgeous photographs of the beautiful areas where oysters are harvested. You can learn more about the book and its subject in our informative author interview with Cynthia. And check out Cynthia's book tour dates.
We're delighted to offer two copies of Oysters to EYB Members. The contest is limited to Members in the USA and Canada only. One of the entry options is to answer the following question in the comments section of this blog post:
What is your favorite way to eat oysters?
Please note that you must be signed into the Rafflecopter contest before posting the comment or your entry won't be counted. If you are not already a Member, you can join at no cost. The contest ends March 8, 2016.