Controversy swirls around Mast Brothers chocolate
December 22, 2015 by Darcie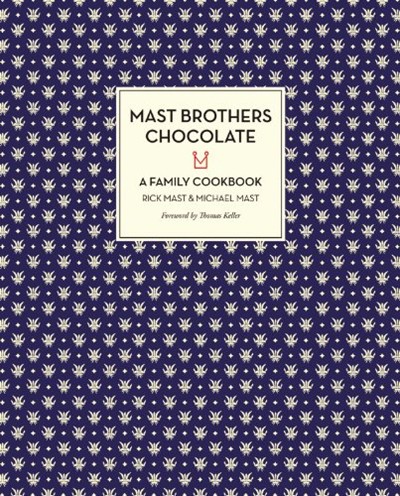 The Mast Brothers chocolate company has enjoyed a meteoric rise to the top of the craft chocolate world. Starting in their Brooklyn, NY apartment, brothers Rick and Michael Mast quickly developed a cult following, wrote a James Beard-nominated cookbook, opened factories in Brooklyn and London, and scored a partnership with Shake Shack. But currently the brothers are embroiled in controversy. It began when a blogger recently published a four-part series on DallasFood.org about the bearded brothers Mast, alleging that the pair, who have long claimed they were "bean to bar" chocolate makers since they opened their shop in 2007, are frauds.
The DallasFood.org exposé alleges that while the Mast Brothers claim they have made their chocolate from "bean-to-bar" from the start, at least in the early years they were actually re-melting industrial chocolate such as Valrhona. In response, the chocolatiers posted an open letter last week denying the accusations and stating, "Any insinuation that Mast Brothers was not, is not or will not be a bean to bar chocolate maker is incorrect and misinformed. We have been making chocolate from bean to bar since the beginning and will continue to do so."
While the brothers have dismissed the claims as a "mean-spirited 'takedown' by determined individuals with an agenda to harm" their reputation, they recently admitted to some of the acts in a New York Times article. The story notes that "…on the claim that the Masts were 'remelters' at the start, Mr. Mast confirmed the brothers did use industrial chocolate, what is known as couverture, in some of their early creations, before settling on the bean-to-bar process for which they are now known."
In a new letter on mastbrothers.com, Rick Mast defends his company's actions, basically stating that since they were making some of their chocolate bean-to-bar, they could call themselves bean-to-bar chocolate makers. The letter also states that they have "been open and transparent" about their experimentation. Despite these claims about being committed to transparency, Slate points out the company seems to be moving toward less transparency in its operations rather than more: "In their new 12-bar product line, they've removed all information about cacao country of origin or source from their labels. They've also closed their main factory, on Brooklyn's Washington Avenue, to public and professional tours."
The DallasFood.org story goes even farther, noting that in their cookbook, the Masts declared a commitment to connecting customers to farmers. However, by removing the source information from the bars, "the Mast Brothers are free to use absolutely any cacao they can get their hands on, at any price, in any bar. Without knowing the origin, a customer has no way of assessing the probable quality of the cacao, the environmental sustainability of its production, the fairness of pricing for the farmers, or the absence of abusive labor practices."
It's not clear how much of an impact this controversy will have on the company, which has been a target of derision by chocolate experts and specialty chocolate stores, many of which refuse to carry the Mast Brothers brand.