Cookbook giveaway – Food Gift Love
October 16, 2015 by Darcie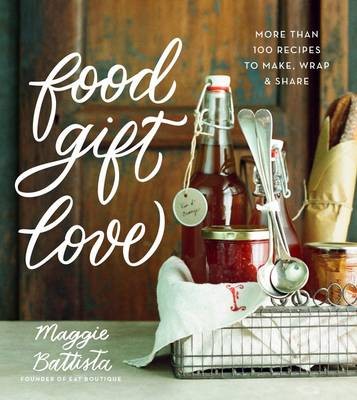 In Food Gift Love, Maggie Battista, a food-gift guru and rising star of the blog world, celebrates her expertise in and enthusiasm for small-batch, hand-crafted foods. The book includes memorable, edible gifts for any occasion with simple, delicious recipes, detailed wrapping instructions, and stunning photography.
You can learn more about the book in our author Q&A with Maggie, and be sure to check out the World Calendar of Cookbook Events to find details on her book tour. We're delighted to offer 2 copies of Food Gift Love to EYB Members in the US only. One of the entry options is to answer the following question in the comments section to this blog post:
What homemade food gift that you have given or received meant the most to you?
Please note that you must be signed into the Rafflecopter contest before posting the comment or your entry won't be counted. Entries from Members outside the US will be discarded. If you are not already a Member, you can join at no cost. The contest ends November 13, 2015.