September 2015 cookbook roundup
September 29, 2015 by Jane
Every month Jane and Fiona wade through hundreds of cookbooks, selecting and reviewing all the best new releases of U.S., Canada, U.K., Ireland, Australia, and New Zealand cookbooks. The only thing left for you to do is to add them to your Bookshelf.
USA
As the weather cools in the Northern Hemisphere, publication volume has been getting hotter. Several well-known chefs have cookbooks or memoirs, tacos make a few appearances, preserving gets a few mentions, and Southern cooking continues its upward trend.
My Kitchen Year: 136 Recipes That Saved My Life by Ruth Reichl: Reichl, editor of Gourmet Magazine, was stunned when the publisher halted the magazine's production in 2009. My Kitchen Year chronicles how she recovered through the healing powers of cooking. Ruth's book tour dates are in the Cookbook Events Calendar.
Tacopedia by Deborah Holtz and Joan Carlos Mena (also published in the UK): Starting off with a foreword by Rene Redzepi, this highly illustrated book contains many entertaining graphics. Tacopedia is a deep dive into the varying taco traditions of Mexico's diverse regions. This book is one of several in the roundup that Phaidon is including in their 35% off special for EYB Members. (Look for our contest for a chance to win a copy!)
The Silver Spoon Quick and Easy Italian Recipes: (also published in the UK) The latest title in Phaidon's bestselling Silver Spoon series presents authentic – and fast – Italian recipes suitable for cooks of all levels. EYB Members can save on this book as well with the Phaidon 35% savings offer.
Preserving by Ginette Mathiot: (also published in the UK) The third Phaidon special offer book, Preserving takes classic French preserving techniques and updates them for a modern audience. The revision and updates were completed by Clotilde Dusoulier of indexed blog Chocolate and Zucchini.
September includes the first two books in a series from Food52 following their setting of a publishing imprint with Ten Speed Press. First up is Food52 Vegan: The author behind Food52's popular The New Veganism and Vegan Lunch columns, Gena Hamshaw, incorporates some favorite recipes from the columns along with all-new recipes.
The second volume is Food52 Baking: Instead having a single author, this book is curated by the editors of the site. It doesn't focus on any specific baking areas and instead provides dozens easy-to-execute recipes, meaning no special equipment or hard-to-find ingredients. Don't forget that EYB has a complete index of recipes from the Food52 blog.

Near & Far by Heidi Swanson: Another indexed blogger (from EYB's second most popular blog, 101 Cookbooks), Swanson circled the globe to create this collection of vegetarian dishes. You'll find photographs taken in Morocco, Japan, Italy, France, and India, as well as back home in Heidi's kitchen, that reveal the places both near and far that inspire her cooking. Heidi's book tour dates.
Gluten-Free Girl: American Classics Reinvented by Shauna James Ahern and Daniel Ahern: Yet another book from an EYB-indexed blog, this book takes comfort food classics like cinnamon rolls and chicken fried steak and makes them gluten-free.

The Food Lab by J. Kenji López-Alt: The long awaited cookbook from the Cook's Illustrated alumnus and current food editor of Serious Eats (another site fully indexed on EYB) is finally here. In The Food Lab, Kenji focuses on the science behind beloved American dishes, delving into the interactions between heat, energy, and molecules that create great food.
Kitchen Gypsy by Joanne Weir: Chef, cooking instructor, and PBS television host Joanne Weir has inspired legions of home cooks with her signature California-Mediterranean cuisine and warm, engaging style. In Kitchen Gypsy, the James Beard Award-winning author offers a taste of the people, places, and flavors that have inspired her throughout the years. Joanne's book tour dates.
My Pantry: Homemade Ingredients That Make Simple Meals Special by Alice Waters: Through a collection of essays and recipes, the storied chef invites readers to step not into the kitchen at Chez Panisse, but into her own, sharing how she shops, stores, and prepares the pantry staples and preserves that form the core of her daily meals.
Grandbaby Cakes by Jocelyn Delk Adams: Since founding her popular recipe blog Grandbaby Cakes in 2012, Adams has been putting fresh twists on old favorites. The recipes range from sheet cakes to layer cakes to "baby" cakes (aka cupcakes). If you like homespun homilies, this may be the cookbook for you. Jocelyn's book tour dates.
Besh Big Easy: 101 Home-Cooked New Orleans Recipes by John Besh: Much has changed since Besh wrote his bestselling My New Orleans in 2009. His restaurant empire has grown from two to twelve acclaimed eateries, and his television career has blossomed. This book takes a fresh look at the cooking of his beloved home town.
Asian-American: Proudly Inauthentic Recipes From the Philippines to Brooklyn by Dale Talde: Most authors tout the authenticity of their recipes. Not Dale Talde, who was born in Chicago to Filipino parents, and who grew up both steeped in his family's culinary heritage and infatuated with American fast food. His food reflects this dual heritage.
The Violet Bakery Cookbook by Claire Ptak: Published in the UK in March, this book has recipes for baked goodies that you might want at different times of day – from wholesome breakfasts through treats for afternoon tea to evening desserts for parties.
Made in India by Meera Sodha – In this US edition of a popular UK book published in 2014, Meera Sodha introduces you to the food she grew up eating every day. Unlike the fare you get at your local Indian takeout joint, her food is vibrant and surprisingly quick and easy to make.
Michael Symon's 5 in 5 For Every Season by Michael Symon: Based on the same formula from his book Michael Symon's 5 in 5 (5 ingredients, 5 minutes of heat), this new book delivers 165 quick, easy, fresh recipes organized by season with an entire section devoted to making the holidays simpler than ever.
Brunch @ Bobby's by Bobby Flay: Flay may be best known for his skills at the grill, but since 2010 he has also been sharing his other passion with television viewers: brunch. In Brunch @ Bobby's he includes 140 recipes for his favorite meal, from cocktails to eggs to pancakes and side dishes.
Southern Soups & Stews by Nancie McDermott: Home cooks throughout the American South treasure time-honored recipes for hearty soups and satisfying stews savored year after year. Often passed down through the generations, the dishes detailed in this book are cherished and shared at family gatherings, holiday feasts, and community suppers throughout the seasons. Nancie's book tour dates.
Bistronomy by Jane Sigal: There is a new movement afoot in Paris. Young chefs have turned their backs on stuffiness and are creating an experience that is more fun and a lot less formal. In Bistronomy, Jane Sigal captures these chefs' creative approach, culling recipes that translate their genius in ways the home cook can achieve.
Paula Deen Cuts the Fat by Paula Deen: Once known for her love of butter, Paula Deen has lost over 40 pounds and has maintained her weight loss for over two years by swapping out ingredients to reduce fat and calories. In this new cookbook, she shares her tips for cutting fat and calories from her classic southern recipes (like her famous macaroni and cheese).
Heartlandia: Heritage Recipes from Portland's The Country Cat by Adam and Jackie Sappington and Ashley Gartland: Heartlandia is based on husband-and-wife team Adam and Jackie Sappington's acclaimed Portland restaurant, The Country Cat Dinner House & Bar.
Chocolate Chip Sweets: Favorite Recipes From Celebrated Chefs by Tracey Zabar: For this compilation, Zabar reached out to the celebrated icons of the baking world to collect an amazing array of user-friendly recipes beyond the classic cookie. There are the signature creations of such top restaurants as Manhattan's Daniel, Gramercy Tavern, and Betony, and California's the French Laundry, while others are treasured family recipes from chefs like Jacques Torres and Daniel Boulud.
Hey There Dumpling! by Kenny Lao: Kenny Lao has been making dumplings for 30 years–in homes, food trucks and restaurants across America. He has made dumplings at large family parties, in professional kitchens with Michelin-star chefs and even with rap mogul P. Diddy. With expert instruction in his first cookbook, Lao reveals how to master the perfect dumpling and host amazing dumpling parties.
Martha Stewart's Appetizers by Martha Stewart: The master of entertaining has a new "go-to" guide for any type of get together. You'll find recipes for dips, spreads, small plates, and cocktails.
The New Sugar & Spice by Samantha Seneviratne: A collection of unique, unexpected recipes for spice-centric sweets, The New Sugar & Spice also contains fascinating histories, origin stories, and innovative uses for the world's most enticing spices-including vanilla, cinnamon, peppercorns, and cardamom.
The Hands-On Home by Erica Strauss: Want to create an organized, productive, and beautiful kitchen and home? Popular Seattle blogger, Erica Strauss (Northwest Edible Life) shows us how in this modern homekeeping handbook for thrifty DIYers who care about sustainability.
The Easy Vegan Cookbook by Kathy Hester: Nothing fancy here; this cookbook aims for vegans with families, busy schedules, limited budgets and hearty appetites for healthy, simple food. Additionally, many of the recipes are gluten-free, soy-free and oil-free, for those who have other dietary restrictions or preferences.
City Harvest by Florence Fabricant: New York City is a restaurant town with a heart as big as its appetite. For its first-ever cookbook, City Harvest and a who's who of New York's top chefs and restaurateurs, including Dominique Ansel, Tom Colicchio, Daniel Humm, Anita Lo, Francois Payard, Marcus Samuelsson, Ivy Stark, and Jean-Georges Vongerichten, collect 100 recipes from their world famous menus.
The Chili Cookbook by Robb Walsh: Despite the evergreen popularity of chili, there are surprisingly few books on the subject. Now veteran author, Americana expert and Tex-Mex sage Robb Walsh brings us a cookbook devoted to one of the most "all-American" foods around.
The Modern Family Cookbook: If you are a fan of the hit show Modern Family, you may want to take a gander at this unconventional cookbook that invites you into the kitchen with the characters you know and love. It includes photos and snippets from the show's most popular story lines.
Cooking as Fast as I Can by Cat Cora: The Iron Chef star's candid, compulsively readable, no-holds-barred memoir on Southern life, Greek heritage, same sex marriage, and the meals that have shaped her memories. Cooking as Fast as I Can chronicles the difficulties and triumphs Cora experienced on the path to becoming a chef.

Dos Caminos Tacos by Ivy Stark: A self-described "Taco Bible", this cookbook includes recipes from one of the most creative and talented chefs cooking Mexican cuisine today. There are traditional recipes for the centuries-old dish as well as modern interpretations, helpful information on chili peppers, plus tips and tricks for working with Mexican ingredients.
September features three new cookbooks from the Savor the South collection:
Beans and Field Peas by Sandra Gutierrez: All over the world, people rich, poor, or in between rely on legumes, the comforting "culinary equalizer," as Gutierrez succinctly puts it. Her collection shines a fresh light on this sustaining and infinitely varied staple of ordinary life, featuring classic southern, contemporary, and international dishes.
Crabs and Oysters by William B. Smith: Chef Bill Smith conveys his passion for preparing these shellfish long associated with southern coastlines. Smith traveled the coastline, visited with crab fishermen and oyster farmers, and dove deep into a library's worth of regional cookbooks and collections of heirloom recipes from seaside communities, notably in North Carolina and Louisiana.
Sunday Dinner by Bridgette A. Lacy: Bridgette A. Lacy offers an ode to a meal that, notably in the Sabbath-minding South, is more than a meal. Sunday dinner, Lacy observes, is ""a state of mind. It is about taking the time to be with the people who matter to you."" Describing her own childhood Sunday dinners, in which her beloved, culinary-minded grandfather played an indelible role, Lacy explores and celebrates the rhythms of Sunday food traditions.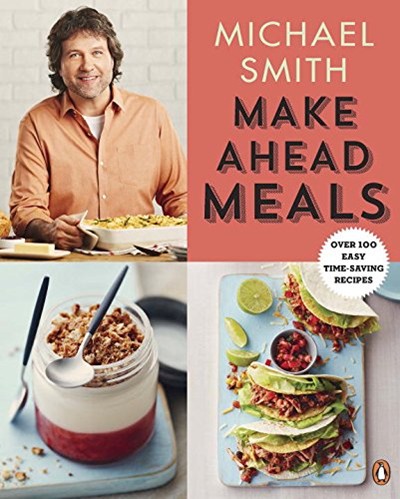 CANADA
Make Ahead Meals by Chef Michael Smith: Make Ahead Meals is packed with over 100 time-saving recipes, including soups, stews, slow cooker favourites, casseroles, and more that take the stress out of cooking. Every recipe features ideas and tips on how to cook ahead to save time when you really need it, along with specific storage instructions.
UK
Nopi: The Cookbook by Yotam Ottolenghi and Ramael Scully: Nopi features the most popular dishes from Yotam's innovative Soho-based restaurant Nopi. It's written with long-time collaborator and Nopi head chef Ramael Scully, who brings his distinctive Asian twist to the Ottolenghi kitchen. Members in the USA & Canada can expect to see the book on October 20. Yotam and Ramael's book tour dates.
A Year of Good Eating: The Kitchen Diaries III by Nigel Slater: The third installment of Nigel Slater's classic Kitchen Diaries series, A Year of Good Eating explores the balance and pleasure in eating well throughout the year. The leisurely recipes and kitchen stories of the Diaries are ingeniously interspersed with seasonal sections of quick, weeknight suppers in the style of Nigel's most recent bestseller Eat. Again, Members in the USA and Canada will get the book later.
Our Korean Kitchen by Jordan Bourke and Rejina Pyo: Critically acclaimed food writer Jordan and his Korean wife Rejina provide a cultural history of the food of Korea giving context to the recipes that follow. Through the discussion of Korean drinks, dining etiquette, a list of key ingredients and the role of multiple side dishes, readers will be able to prepare and indulge in all aspects of Korean cuisine.
Tom's Table: My Everyday Favourite Recipes by Tom Kerridge: Kerridge is known for beautifully crafted food and big, bold flavours. Tom's Table features delicious everyday recipes so that anyone can achieve his Michelin-endorsed cooking at home.
Toast by Raquel Pelzel: So much more than just bread and butter, toast is experiencing a global Renaissance. Professional chefs are seizing on the creative potential of a beautiful canvas of bread and delivering sophisticated culinary masterpieces that showcase their own brilliant palettes. Toast even brings some of their recipes to life with contributions by several celebrity chefs. This is another book eligible for the Phaidon special offer.
Social Sweets by Jason Atherton: Michelin starred chef Jason Atherton showcases a variety of beautiful and contemporary recipes from his London restaurants in this volume. The collection also includes timeless classics and a selection of cheese recipes.
Coast: Recipes From Ireland's Wild Atlantic Way by Rachel Allen: Bestselling author and TV chef Rachel Allen journeys along the beautiful Atlantic coast of Ireland, delivering recipes collected from her culinary odyssey. Part travel journal, part cookbook, Rachel also shares her favourite places to stay off the beaten track; the incredible stories she learns from the fishermen and farmers that she meets; and the breadth of local produce.
The Part-Time Vegetarian by Nicola Graimes: While the number of vegetarians is significant, a study by the American Journal of Clinical Nutrition found that nearly two out of three vegetarians occasionally like to eat meat, chicken or fish. Rather than taking centre stage, meat or fish are not the main focus of the recipes in this book, which utilise vegetables, grains, legumes, nuts, eggs and dairy foods.
30 Ingredients by Sally Clarke: Clarke's is the legendary Notting Hill restaurant that pioneered seasonal fine dining in British cuisine. To mark the restaurant's 30th birthday year, Sally Clarke, the award winning chef, restaurateur and author has chosen a handful of recipes for each of her favourite 30 ingredients.
Arzak Secrets by Jean Marie Arzak: Juan Mari Arzak is the owner and chef of Arzak restaurant in San Sebastian, Spain, and was one of the first Spanish chefs to be awarded 3 Michelin stars. The restaurant is now rated 8th best in the world, and Juan's daughter Elena, who cooks with him, was voted best female chef in the world in 2012. Originally published in Spanish and now available in English for the first time, Arzak Secrets is the behind-the-scenes recipe and technique book from the world famed restaurant.
A.Wong: The Cookbook by Andrew Wong: Wong's unassuming restaurant in Victoria, London is incredibly popular. It might be due to his philosophy: cooking is all about inclusiveness; cooking and creating a meal is an act of love and friendship. Wong maintains the fundamentals of the original Chinese recipes whilst adding an unmistakably 'Wong' spin to it. The book will be published inthe USA in October.
My Kind of Food by John Torode: You may know Torode from his restaurants or appearances on MasterChef, but My Kind of Food is a very personal book featuring recipes that he makes away from the cameras and professional kitchens.
Turkish Delights by John Gregory-Smith: In Turkish Delights John Gregory-Smith brings his passion for Turkey and its food to your kitchen. He celebrates the best of the country's traditional food with 100 regional dishes, giving each one a simple, modern spin.
How to Cook by Annie Bell: The aim of this cookbook is to give the reader the confidence and the tools they need to be independent. In this volume, Bell (who knows her way around a recipe after cooking professionally for 30 years) has assembled the core repertoire of dishes that she would choose to hand down to her children to see them through life.
Spuntino: Comfort Food (New York Style) by Russel Norman: After bringing the bacari of Venice to the backstreets of the British capital at his critically acclaimed restaurant POLPO, Russell Norman scoured the scruffiest and quirkiest boroughs of the Big Apple to find authentic inspiration for an urban, machine-age diner. Norman aims to take you on culinary adventure from London to New York and back, bringing the best of American cuisine to your kitchen.
Meatballs: The Ultimate Guide by Matteo Bruno: Meatballs features recipes for lamb, goat, rabbit, chicken, fish, lobster and venison–even vegetarian (meat)balls. Almost as important as the meatball itself is what the meatball sits on, and you'll find several ideas for sotte palle (literally 'underneath the balls') as well. Meatballs was published in Australia in August.
Cook Scandinavian by Camilla Plum: From crayfish to lingonberries, by way of venison and rye bread, the information and recipes in this book provide a glimpse into the Scandinavian kitchen and offer a truly fascinating insight into the food culture and philosophy of Northern Europe.
My Street Food Kitchen by Jennifer Joyce: Renowned food writer Jennifer Joyce presents a selection of street food recipes from around the globe. You'll find recipes for the exotic foods 'to go' that you may have bought from hawkers or markets on your overseas travels or favorite food truck, organized into chapters by country.
Vegan Street Food by Jackie Kearney: Another book on street food, minus the meat. Jackie and her family ate their way around Asia, sampling street food and jotting menu ideas on the back of napkins. Inspired by the food cultures she embraced on her travels, Jackie created vegan dishes that celebrate each region's food.
Rome: Centuries in an Italian Kitchen by Katie & Giancarlo Caldesi: A beautiful coffee-table-worthy book, Rome features recipes both old and new, from Renaissance palazzos to neighborhood trattorias. The authors unearth the city's hidden gems–recipes that have been handed down through the generations, as well as new, exciting dishes inspired by Romans from all walks of life.

Kitchen Mojo by Paul Mercurio: Mercurio is familiar to television audiences through his appearances in Strictly Ballroom, Dancing with the Stars and Mercurio's Menu. With this cookbook, Mercurio aims to get people to step out of the shadow of their kitchen fears, embrace the cook within and become a more confident cook.
My Family Kitchen by Sophie Thompson: Thompson is an award-winning actress and the winner of Celebrity MasterChef, 2014. Here she shares her family's best recipes, all of which were photographed in Sophie's own kitchen.
The Clandestine Cake Club: A Year of Cake by Lynn Hill: Following the success of their first recipe collection, the Clandestine Cake Club is back with a second delicious helping. Inspired by the most cake-worthy moments throughout the year, founder Lynn Hill and her army of Cake Club members have compiled celebratory recipes arranged month by month. There are cakes to suit all the best-known dates in the calendar.
Magic Cakes: Three Cakes in One! by Christelle Huet-Gomez: This whimsical book is based on the "magic cake" theme of combining simple ingredients with very low temperature cooking to make a self-layering three-level cake. In addition to cakes, the "magic" touch is applied to cupcakes, pies, cheesecakes and brownies.

The roundup would feel incomplete without a GBBO book or two. The first is The Complete AGA Cookbook by Mary Berry: It is 30 years since AGA first got in touch with Mary Berry about producing the AGA handbook and 15 since she followed it up with Mary Berry's New Aga Cookbook – now she has combined, improved, updated and revamped those books with Lucy's help to produce The Complete Aga Cookbook, taking into account many new trends in cooking in the intervening years, as well as a plethora of new ingredients.
Delicious Gluten-Free Baking by Howard Middleton: Now it's time for the GBBO contestant book. This book aims to show that gluten-free baking can be as delicious as ordinary baking, and suitable for sharing with even those not on a gluten-free diet.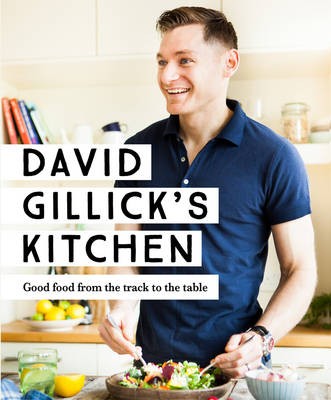 IRELAND
David Gillick's Kitchen: Good Food from the Track to the Table by David Gillick:
A winner in the Celebrity Masterchef kitchen, David Gillick knows that what we eat affects the way we feel and how we perform in all areas of our lives. Here David shares the recipes that brought him success, on and off the track.
AUSTRALIA and NEW ZEALAND
Adam Liaw's Asian Cookery School by Adam Liaw: For anyone interested in improving their Asian cooking skills Adam will teach you about the ingredients and techniques of the Asian kitchen for a complete understanding of how you can create authentic Asian flavours. Each is a lesson includes hundreds of tips and insights and the kind of small wisdoms passed down from generation to generation that you would never find in a recipe alone that will improve your cooking.
The Blue Ducks' Real Food by Mark LaBrooy and Darren Robertson: Passionate about growing, sourcing and making their own food, Mark and Darren show you how easy it is to create your own basics from scratch. Learn how to make yoghurt, flavoured vinegars and salts, smoked salmon, beef jerky and fermented veggies such as sauerkraut and kimchi. There's a comprehensive user's guide to grains, nuts and seeds, as well as sections on cooking with spices.
The Moroccan Soup Bar: Recipes of a Spoken Menu… Plus a Little Bit of Spice by Hana Assafiri: This popular Melbourne vegetarian restaurant has become an institution – owner Hana's vision was for a place where customers "felt their senses were stimulated…to share experiences, and walk away a little changed as a consequence." She is releasing recipes for some of the her much loved dishes that her devoted customer have been seeking for years. Laced with stories of meetings at the Soup Bar, of the plight of women, of Moroccan culture and of hope for a more inclusive future
Apple Blossom Pie: Memories of an Australian Country Kitchen by Kate McGhie: Popular Australian food writer and chef, Kate McGhie is also a farmer's daughter, born into seven generations of a family who worked and respected the land. Their farm in rural Victoria produced everything they ate. In this book Kate explores the foundations and flavours of Australian country cooking, with tried and true dishes as well as contemporary interpretations.
Fast Food for Busy Families: More Than 100 Quick and Easy Paleo Recipes by Pete Evans: More Paleo recipes from Pete – this time showing you that you don't have to spend ages in the kitchen to prepare meals for the family. The key is using herbs, spices, nuts and good fats to bring bold flavours and textures to even the simplest dishes. Includes recipes for breakfasts, lunches and dinners, and quick ideas for snacks, treats, barbecues and when entertaining.
A Table in the Orchard: My Delicious Life by Michelle Crawford: Switching from organizing cocktail parties at the Sydney Opera House to life in an old country farmhouse in Tasmania was a dream come true for Michelle. She shares a taste of her new life amongst the chickens and veggie garden.
Guillaume: Food for Family by Guillaume Brahimi: Guillaume visits some of Australia's most charming and stylish homes, creating delicious menus inspired by the people and place, and discovering what makes a house a home – including a lunched hosted by Cate Blanchett in a country woolshed. He also shares his own family's favourite recipes. Royalties from the book will support the National Breast Cancer Foundation.
Byron Bay: A Food Journey Through the Region by Nelly Le Comte and Remy Tancred: This popular area of the east coast of Australia is well known for its cafés and restaurants that benefit from the wonderful local produce. Belinda Jeffery is one of many local chefs to supply favourite recipes that can easily be recreated at home.
DudeFood: A Guy's Guide to Cooking Kick-Ass Food by Dan Churchill: Popular MasterChef Australia contestant, Dan has been helping friends to cook for years. He's compiled these foolproof recipes to help you get through a week of dates, stay-ins and gym sessions.
What's Old is New Again: An Australian Icon Preserving Taste for Over 100 Years: Australian icon Fowlers Vacola celebrates its 100th anniversary with this collection of recipes that captures the best of Australia's food preserving history. Includes traditional favourites from the Country Women's Association, and recipes from the culinary winners at leading agricultural shows. Chefs and food experts, including Stephanie Alexander, Maggie Beer and Simon Bryant are among those who guide you through chapters on preserving, pickling, bottling, dehydrating, jams, jellies and more.
Supercharged Food: Heal Your Gut by Lee Holmes: Latest book from the Supercharged series that is a step-by-step program to cleanse, restore your inner gut health, via a treatment program and detox regime, supported by over 90 anti- inflammatory recipes to heal and nourish. Healing recipes include: coffees, teas, toddies and tisanes; smoothies, juices and milks; bone broths and stock; soups; easy-to-digest bowls; fermented foods for when your gut is strong; and even desserts.
Rena Patten's Best of Quinoa by Rena Patten: A new collection of quinoa recipes from the queen of quinoa – easy to follow recipes for breakfast, lunch and dinner, as well as soups, salads.
The CSIRO Total Wellbeing Diet: Complete Recipe Collection by CSIRO: To celebrate 10 years since the Total Wellbeing Diet was first introduced to us, CSIRO have gathered together more than 400 favourite recipes from previous books together in one volume.
New Zealand Cafe Cookbook by Anna King-Shahab: For anyone who has experienced the New Zealand café culture, you'll know that there are so many fabulous dishes that you'd love to recreate at home. Anna has persuaded 50 cafes to share their best-loved dishes from their menus.
Simple Salads: Fresh and Easy Seasonal Salads by Penny Oliver: As the Southern hemisphere summer approaches, this timely book from Penny inspires you to try new ideas ad flavours. Includes salads based around grains and pulses, noodles, fragrant herbs and lots of vegetables, with meat or fish in a supporting role.
And the latest from Australian Women's Weekly Weekly: Amazing Decorated Cakes. The title says it all.