Pumpkin, pumpkin everywhere
September 17, 2015 by Darcie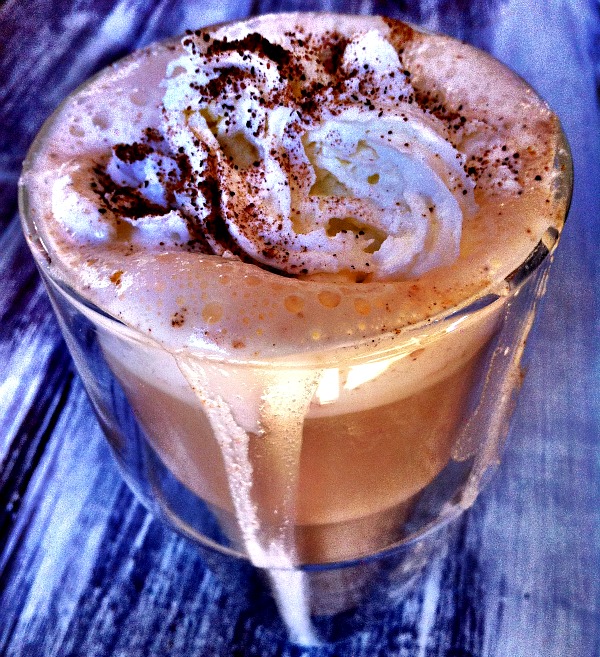 You don't need a calendar to know that it's fall in the Northern Hemisphere. Just head to any coffee shop or bakery and you'll be reminded of the season, as everything has pumpkin spice in it. Every year, what I'm calling "pumpkin spice creep" makes the flavor appear in more and more foods and beverages. We can credit this trend partly to Starbucks, whose pumpkin spice lattes created a near frenzy for the flavor. This year Starbucks even plans on putting real pumpkin in its drinks!
Yahoo! Food decided there is no escape, telling readers to "Hide your yogurt, hide your pretzels. Pumpkin Spice cometh, and no snack food, beverage, or breakfast items are safe." They decided to embrace the flavors with 18 ways to enjoy "pumpkinsanity". It seems that EYB readers like pumpkin spice, too, because the Library has over 125 online recipes featuring it – and most of them are Member indexed!
Take a gander at these pumpkin spice recipes buzzing in the Library:
Pumpkin spice muffins from Tutti Dolci – All Sweets
Pumpkin spice bread from The Craft of Baking by Karen DeMasco and Mindy Fox
Pumpkin spice bundt cake with buttermilk icing from Gourmet Magazine
Pumpkin spice ice cream from Joy the Baker Homemade Decadence by Joy Wilson
Pumpkin spice hot chocolate mix from Serious Eats by Alton Brown
Pumpkin spice latte from The Recipe Girl Cookbook by Lori Lange (pictured above)
Do you welcome our new pumpkin spice overlords? What's your favorite drink or baked good containing the flavor?