Don't hold the mayo
August 16, 2015 by Darcie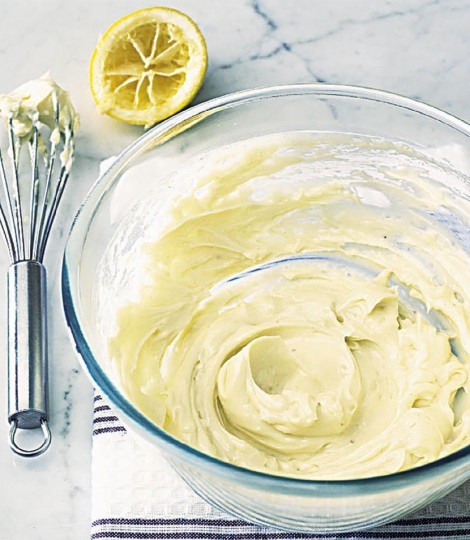 Not everyone loves mayonnaise. As Max Falkowitz of indexed blog Serious Eats notes: "Mayo-tangy, gloppy, unapologetically oleaginous-takes time to work its charms. But those who see the light find themselves reprogrammed…They love mayo, and its many, many uses." If you are among the converted, you should check out the Serious Eats article on the many uses for mayonnaise.
Mayonnaise can do many more things than bind together egg salad or accompany your BLT. It can elevate your grilled cheese sandwich, for example: "the slight tang you get from frying (none of this "toasting" nonsense, please) white bread in mayo is a perfect complement to sharp Cheddar or twangy American cheese, the only two acceptable choices for a classic grilled cheese sandwich."
You can substitute mayo for butter in other applications too, like thickening pan sauces or adding tang to grilled vegetables. You can even use it to make killer cakes. My favorite use is in carrot cake. I take the eggs and oil in a normal recipe and make mayonnaise with them before continuing with the recipe. I find it makes the cake moister and less greasy. What is your favorite use for mayonnaise?
Photo of Mayonnaise from Delicious Magazine by Matthew Drennan