March 2014 cookbook roundup
March 25, 2014 by Susie
Every month Susie Chang reviews new cookbook releases and notes trends in the United States. And she may also occasionally throw in a review of a "not-quite cookbook." And for our non-U.S. members, Jane and Fiona provide similar reviews for new U.K., Australia, and New Zealand releases.
USA
You know it's spring when the first grill books start turning up on the shelves! Publishers are gearing up for the May and June cookbook bump with a wide variety of single-subject books (and a Big Name or two here and there). No kitchen garden books yet, but plenty of DIY offerings. There may still be snow on the ground where you live, but just wait: it won't be long before we start up with the canning and preserving books again (canning and preserving is the summer equivalent of slow cooker books – people just can't seem to get enough of them).
Alain Ducasse Cooking for Kids: From Babies to Toddlers: Simple, Healthy, and Natural Food by Alain Ducasse, Paule Neyrat, Jerome Lacressoniere and Christine Roussey: Ducasse is going a step beyond the usual "Chef Cooks Easy Stuff at Home" format to address how you cook for the young ones. News flash: use the same stuff as you use for the adults.
The Big-Flavor Grill: No-Marinade, No-Hassle Recipes for Delicious Steaks, Chicken, Ribs, Chops, Vegetables, Shrimp by Chris Schlesinger and John Willoughby: The veteran grillmeisters team up for yet another volume of still-less-complicated recipes.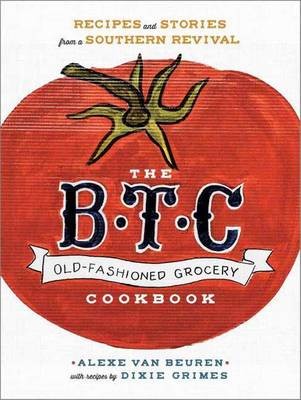 The B.T.C. Old-Fashioned Grocery Cookbook: Recipes and Stories from a Southern Revival by Alexe van Beuren and Dixie Grimes: Tiny local-foods grocery opens in Deep South; accepts food stamps, sells artisanal gelato.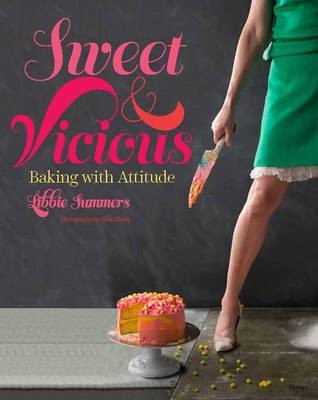 Sweet and Vicious: Baking with Attitude by Libbie Summers and Chia Chong: Edgy, frosting-splattered adult-oriented (but not "adult-themed," if you know what I mean) baking book. Shelve it with your Robicelli's.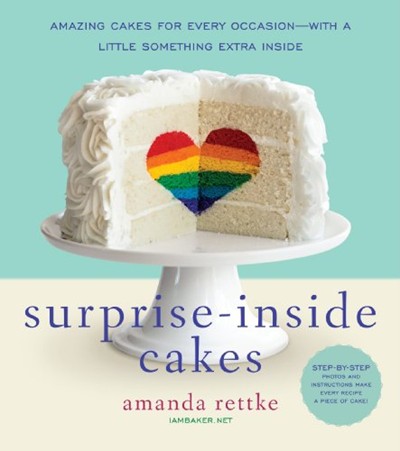 Surprise-Inside Cakes: Amazing Cakes for Every Occasion–with a Little Something Extra Inside by Amanda Rettke: More cute and fussy fodder for those who are bored of cake pops.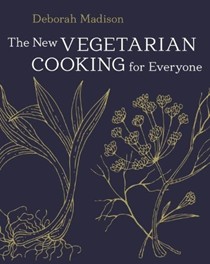 The New Vegetarian Cooking for Everyone, by Deborah Madison: Modernized overhaul of the vegetarian classic first published 16 years ago. A closer investigation in last week's blog post.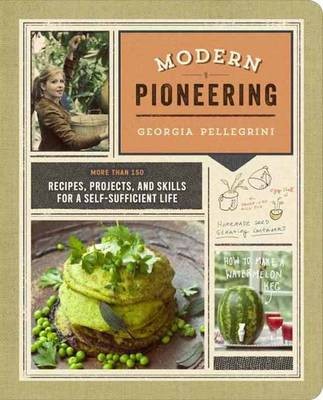 Modern Pioneering: More Than 150 Recipes, Projects, and Skills for a Self-Sufficient Life by Georgia Pellegrini: Tells you everything except how to survive a winter of serial Snowmageddons.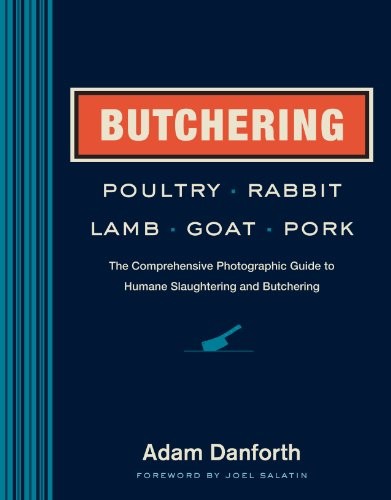 Butchering Poultry, Rabbit, Lamb, Goat, and Pork: The Comprehensive Modern Photographic Guide to Humane Slaughtering and Butchering and Beef: The Comprehensive Photographic Guide to Humane Slaughtering and Butchering by Adam Danforth and Temple Grandin: The celebrated humane-slaughter advocate teams up with a young writer and butcher to guide you through some very hands-on ways of eating local.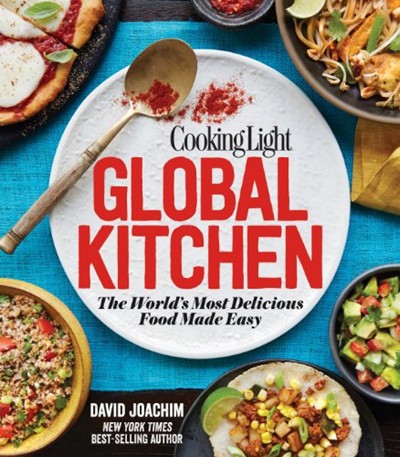 Cooking Light Global Kitchen: The World's Most Delicious Food Made Easy by David Joachim (Oxmoor House, $29.95) Global favorites presented in approachable format by veteran cookbook author.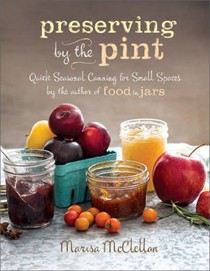 Preserving by the Pint by Marisa McClellan: Popular canning blogger (Food in Jars is indexed on EYB) covers small batch preserving in her new book. Perfect for those who do not have large amounts of produce to preserve or large amounts of space for storing the results.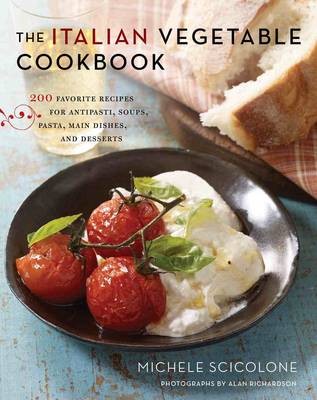 The Italian Vegetable Cookbook: 200 Favorite Recipes for Antipasti, Soups, Pasta, Main Dishes, and Desserts by Michele Scicolone: No surprises here, from a prolific author of a slew of Mediterranean slow-cooker books. (Read our interview with author Michele Scicolone and enter the contest to win a copy!)
The How Can It Be Gluten Free Cookbook by Editors at America's Test Kitchen: The cooking lab folks venture into the land of tapioca starch and nut flours, rethinking the carbs in both savories and sweets.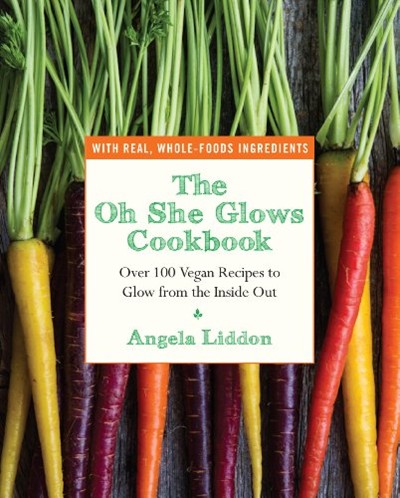 The Oh She Glows Cookbook by Angela Liddon: The first cookbook from one of the most popular vegan bloggers. Angela transformed her health by throwing out processed foods and focusing on vegan whole foods. Here she shares 100 of her favorite recipes.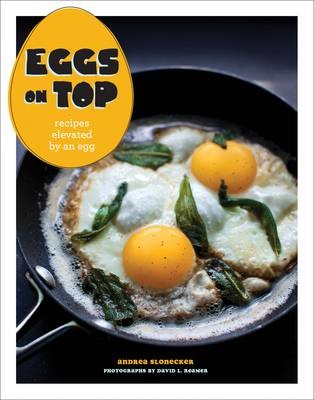 Eggs on Top by Andrea Slonecker: Everything you need to know about the humble egg – how to cook it, how to make it taste even better, what dishes are enhanced by an egg. Read our discussion with the author and enter the contest to win a copy of the book!
My Usual Table: A Life in Restaurants by Colman Andrews: Falstaffian memories with a well-fed critic.
Sous Chef: 24 Hours on the Line by Michael Gibney: Liked Kitchen Confidential? Here's another in the same vein.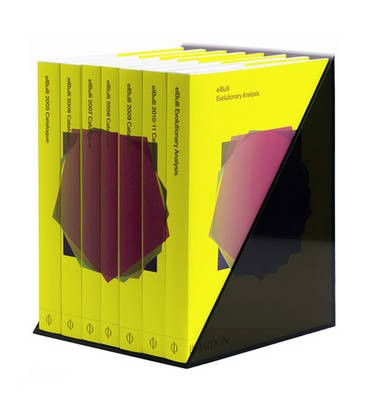 elBulli 2005-2011 by Ferran Adrià, Albert Adrià and Juli Soler: Last, but by no means least, for anyone with a free hundred dollars spare ($625 list price, $529 the lowest price on Amazon) you can get a complete history of every dish cooked at the former "Best Restaurant in the World". With 7 volumes, 2,700 pages, 1,400 color photographs, and 700 recipes would you need to buy any other books this year? 10 EYB members already have it on their Bookshelf.
Trends for March include DIY, baking and candy, greens, beer and cocktails, gluten-free (but less paleo!), and the usual handful of "egg romances" from the backyard-chicken crowd.
UK
Leon: Fast Vegetarian by Jane Baxter & Henry Dimbleby: The Leon restaurant chain now has 13 restaurants serving up healthy fast food. Their latest cookbook focuses on vegetables and has recipes to create fast, easy dishes for every meal – breakfast, lunches, snacks and dinner that focus on fresh, seasonal vegetables.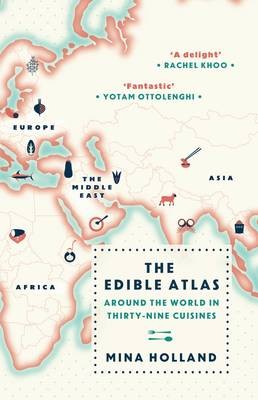 The Edible Atlas by Mina Holland: More than a cookbook, this book explores what and why people eat as they do across the world, demystifying the flavours, ingredients, techniques and dishes at the heart of thirty-nine different cuisines. The book weaves snippets of anecdote, history and literature in with recipes and words of wisdom from some of the world's most seasoned food experts – such as Yotam Ottolenghi, Jacob Kenedy, Jose Pizarro and Giorgio Locatelli.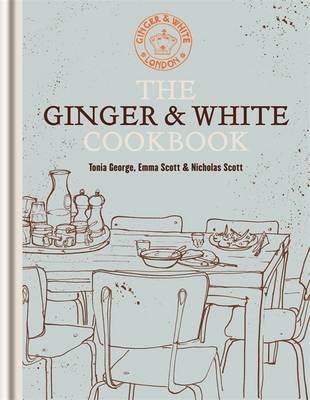 The Ginger & White Cookbook by Tonia George, Emma Stone and Nicholas Stone: The owners of the popular cafes in North London are publishing their first cookbook, sharing the recipes for salads, soups, sandwiches, cakes and more including their famous Ginger Slab Cake.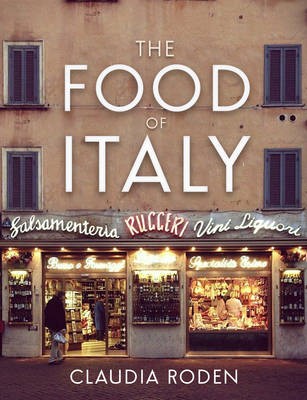 The Food of Italy by Claudia Roden: A new edition of the classic Italian cookbook, with over 30% of the recipes updated to fit modern tastes with new inclusions like farro salad and burrata. Photos have also been added for the first time.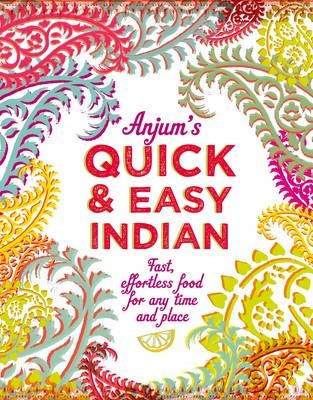 Anjum's Quick & Easy Indian by Anjum Anand: Indian food is one of the UK's favorite cuisines but more people eat it at restaurants than at home. This book aims to remedy that with fast, simple dishes, tips for keeping an Indian store cupboard and time-saving "cheat" ingredients.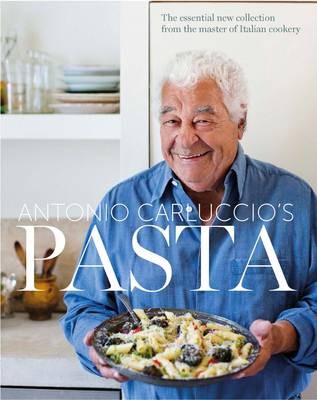 Antonio Carluccio's Pasta: The Essential New Collection from the Master of Italian Cookery by Antonio Carluccio: One of the most respected Italian chefs in the UK produces his definitive guide to Italian pasta dishes, his first on the subject in 20 years. And not just main dishes – fresh pasta, soups, salads and even desserts are covered.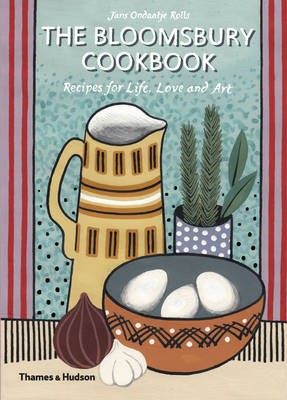 The Bloomsbury Cookbook by Jans Ondaatje Rolls: Part social and cultural history and part cookbook, this book covers the great figures of art, literature and economics that comprised The Bloomsbury Group – E. M. Forster, Roger Fry, J. M. Keynes, Lytton Strachey and Virginia Woolf, among many others.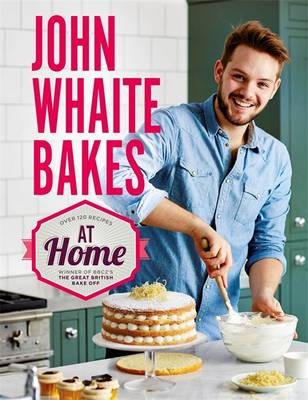 John Whaite Bakes at Home by John Whaite: The winner of The 2012 Great British Bake Off produces his second cookbook. John is now a professional baker – giving demonstrations and running classes, including at his own cooking school. But the recipes here are those that he loves to cook at home for family and friends.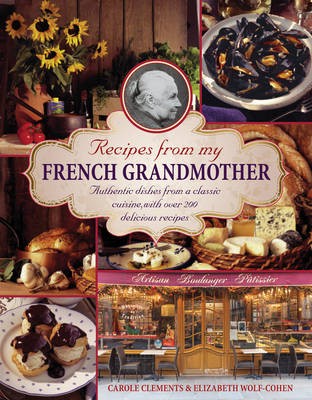 Recipes from my French Grandmother by Carole Clement and Elizabeth Wolf-Cohen: Classic French recipes – Moules marinières, Bouillabaisse, Coq au vin, Cassoulet, Crème brûlée, Madeleines and Tarte au citron – all with clear instructions and step-by-step photographs that should produce perfect results.
Australia & New Zealand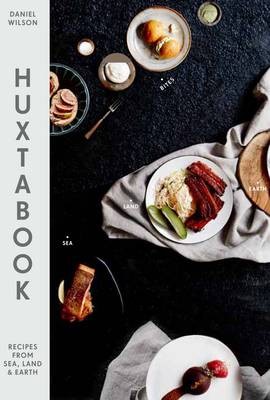 Huxtabook: Recipes from Sea, Land and Earth by Daniel Wilson: This is the first cookbook by chef Daniel Wilson of Huxtable restaurant in Melbourne. The book's recipes are divided in the same way as the menu: Bites / Sea / Land / Earth / Sweets, and include wonderful flavour combinations such as Fennel Cured Salmon with Lemon Creme Fraiche and White Chocolate Panna Cotta with Salted Caramel Ganache and Raspberries
Mangia Mangia Gatherings by Teresa Oates and Angela Villella: Teresa and Angela are passionate in their quest to preserve the customs and vibrant food culture of their parents' native Calabria. Their first book celebrated home-style southern Italian food, this one celebrates gatherings with 110 authentic Italian recipes, including plenty of everyday meals, as well as elaborate feasts to feed a crowd and sweet treats for special occasions.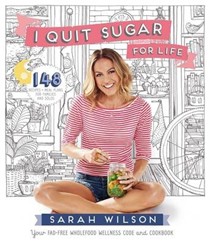 I Quit Sugar for Life by Sarah Wilson: Sarah Wilson has helped tens of thousands of people around the world to kick the sugar habit. In this new cookbook, she shows you how to cook sugar free meals, including desserts, without compromising the taste.
A Year on the Farm by Sally Wise: Sally shares 250 recipes she's gathered over a year of growing, cooking, setting up school in her Tasmanian house and managing an eccentric household of family and other animals.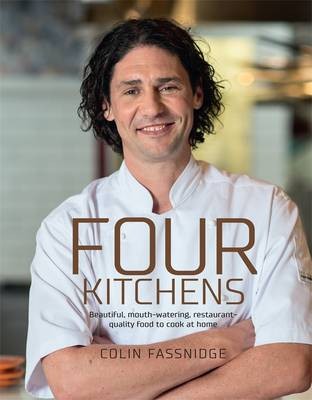 Four Kitchens: Beautiful, Mouth-watering, Restaurant-quality Food to Cook at Home by Colin Fassnidge: Chef and restaurateur Colin Fassnidge leapt to prominence Down Under as the outspoken Irishman on Australian reality show My Kitchen Rules. An introduction for each section provides insight into Colin's own inspiration, offers advice, and shares secrets to turn the modest home-cooked meal into impressive restaurant fare.
A Good Baking Day by Rural Women New Zealand: Who better to ask for great baking recipes than New Zealand women who are baking regularly, often using recipes handed down from mother to daughter, friend to friend. This compendium of over 500 recipes ranging from easy to elaborate, and from recipes for big cakes for large crowds to gluten-free baking, there's something here for everyone who likes to bake.

Sweet: Treats to Share (Compilation): Another NZ baking book, this one from some of New Zealand's best-loved bakers, including Alexa Johnston, Allyson Gofton, Annabelle White, Dean Brettschneider and Kim Evans of Little and Friday. Alongside Kiwi classics are contemporary tea-time favourites – buttered treats, cakes, biscuits and slices – as well as decadent after-dinner indulgences.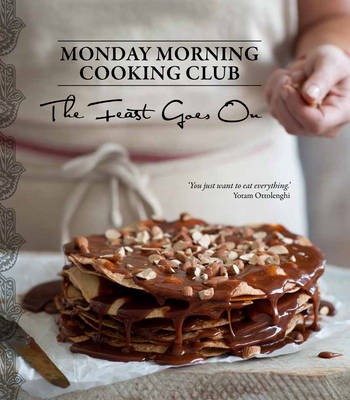 Monday Morning Cooking Club: The Feast Goes On by Monday Morning Cooking Club: Created by the same six women – the 'sisterhood' – of the bestselling Monday Morning Cooking Club. With over 100 recipes, it speaks of a community drawn together by food, telling intimate and moving stories of sharing and survival, love and hope, friendship and family.
Latest from Australian Women's Weekly
AWW Quick Family Meals
Cheat's Cakes: Shortcuts and creative ideas for boys and girls, young and old
Best-ever Brownies: Classic and quirky recipes for foolproof brownies and blondies