February 2014 Cookbook Roundup
February 25, 2014 by Susie
Every month Susie Chang reviews new cookbook releases and notes trends in the United States. And she may also occasionally throw in a review of a "not-quite cookbook." And for our non-U.S. members, Jane and Fiona provide similar reviews for new U.K., Australia, and New Zealand releases.
USA
February's an interesting month in cookbook land. It's kind of a grab bag: the long tail of slow cooker books, Paleo books for those who are still sticking with their New Year's resolutions, high-value books by midlist authors who weren't quite big enough for holiday rush. And, of course, piles and piles of sweets, because even if we don't get any sweets on Valentine's Day, we all feel we deserve them.
Down South: Bourbon, Pork, Gulf Shrimp & Second Helpings of Everything, by Donald Link: You can count on Link for unpretentious, flavorful recipes that justify the excesses and underscore the virtues of Southern cooking. Don't miss our interview with Donald Link and enter the cookbook giveaway!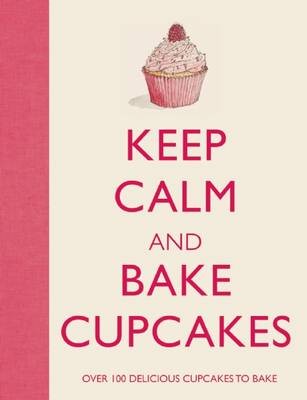 Keep Calm series, by Barbara Dixon: inspired by the iconic British wartime poster from the 1940's, the series is launching with triplets: Keep Calm and Bake Cupcakes, Keep Calm and Slow Cook, and Keep Calm and Veg(eterian). Uncannily, there is already a parody: F**k Cupcakes and F**k Baking. It's probably a coincidence.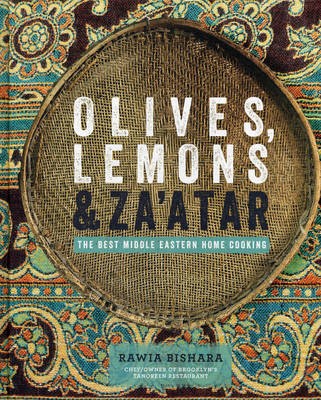 Olives, Lemons & Za'atar: The Best Middle Eastern Home Cooking, by Rawia Bishara: The tide of Middle Eastern cookbooks is maturing – you can tell because so many of them come with memoirs embedded in them now.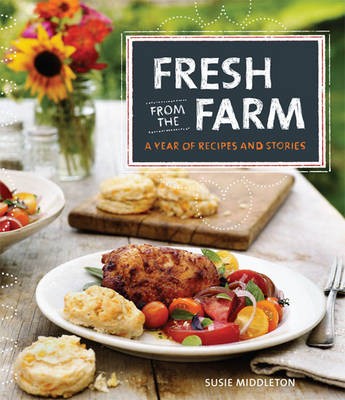 Fresh from the Farm: A Year of Recipes and Stories, by Susie Middleton: From the former Fine Cooking editor and author of the "Fresh & Green" series, who now has a farmstand. Read about Susie's transition to life on the farm and enter for a chance to win this cookbook!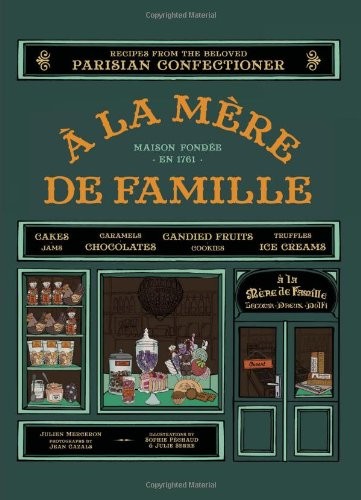 A la Mère de Famille: Recipes from the Beloved Parisian Confectioner, by Julien Merceron: Confections to drool over, but not to make unless you're quite committed to the art.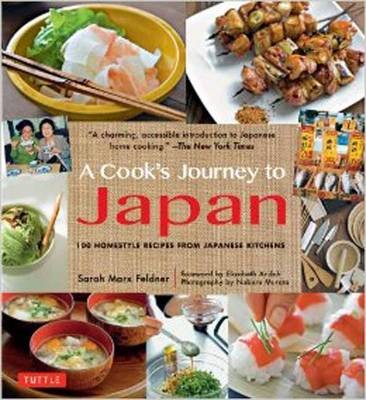 A Cook's Journey to Japan: 100 Homestyle Recipes from Japanese Kitchens, by Sarah Marx Feldner: this is a paperback version of a prevously released hardback, but it's notable because of the current small but distinct surge in Japanese cookbooks.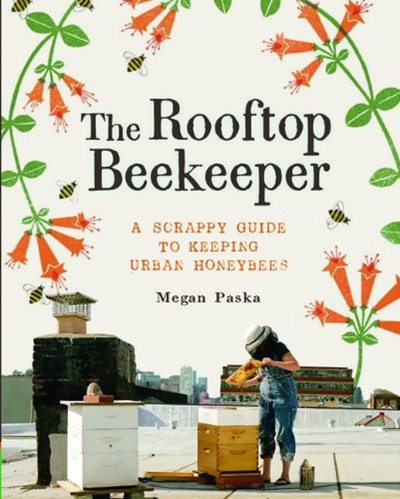 The Rooftop Beekeeper: A Scrappy Guide to Keeping Urban Honeybees, by Megan Paska, Masako Kubo, Alex Brown and Rachel Wharton: Fighting colony collapse disorder, one condo at a time.
The Ancestral Table: Traditional Recipes for a Paleo Lifestyle, by Russ Crandall: A posher and more scholarly version of the typical Paleo cookbook.
How to Use a Meat Cleaver Deluxe: Secrets and Recipes from a Mob Family's Kitchen, by Renee Graziano, Jennifer Graziano, Lana Graziano and Kitchen Confidence: Essential Recipes and Tips that Will Help You Cook Anything, by Kelsey Nixon: Although maybe not for the typical EYB member, these TV books (VH-1 and Cooking Channel respectively) offer a glimpse of what mainstream America is doing in its kitchen.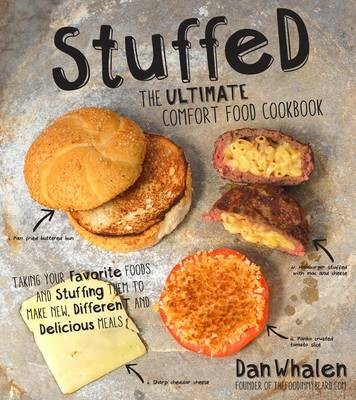 Stuffed: The Ultimate Comfort Food Cookbook by Dan Whelan: The blogger behind The Food in my Beard http://www.thefoodinmybeard.com/ takes one kind of comfort food and stuffs it in another – comfort food overload!
and, just for fun….
Talking Turkey: A Food Lover's Guide to the Origins of Culinary Words and Phrases, by Robert Hendrickson: The sort of book that gets picked up on NPR – beach reading for spring break.
Also worth noting: Newish imprint Savory Books, based out of California, has launched a long schedule of titles centered on chefs and restaurants. There also seems to be a new paperback line from Parragon Books' cookbook imprint, Love Food: "Food Heroes" – approachable entry-level cookbooks.
Some February trends: Cupcakes, candy, books on Japan, Paleo desserts, and – is it me, or are there suddenly a whole lot more CreateSpace (self-published)
UK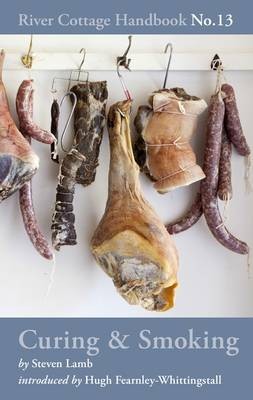 Curing & Smoking: River Cottage Handbook #13 by Steven Lamb: Preserving foods by curing and smoking is a lost art in the UK, although still going strong in mainland Europe. The River Cottage team aim to educate you in what equipment you need, what cuts and types of meat and fish are best for which preservation method, and what are the best recipes to use your fabulous produce.
Mary Berry Cooks by Mary Berry: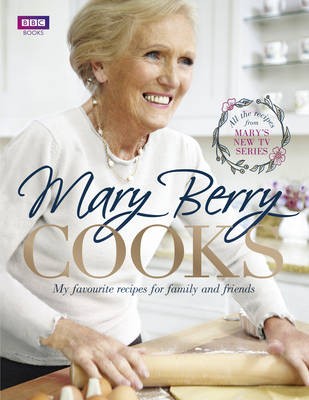 The prolific author and host of The Great British Bake-Off, produces this tie-in book for her new BBC2 series. The book contains all the recipes from the show as well as the menus featured on each episode. There are dinner parties, summer lunches, simple one-pot suppers with friends as well as regualr family meals.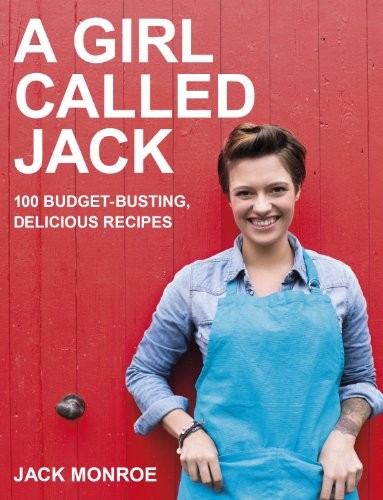 A Girl Called Jack by Jack Monroe: Finding herself with only £10 a week (just over US$16) to feed herself and her young son, Jack created nutritious, cheap meals, that you wouldn't think of as budget food. She started a blog to share her recipes which became wildly succesful. She now is an anti-poverty campaigner and writes for The Guardian. A fascinating story – read the Observer interview.
The Scandinavian Cookbook by Trine Hahnemann: This book was released in the USA in 2009 but is only now being published in the UK (for some odd reason her author name in the USA is Trina). Scandinavian cooking has never been as hot, structured as it is around fresh and seasonal ingredients. Trine is a Danish-born food writer who splits her time between Denmark and London.
Australia and New Zealand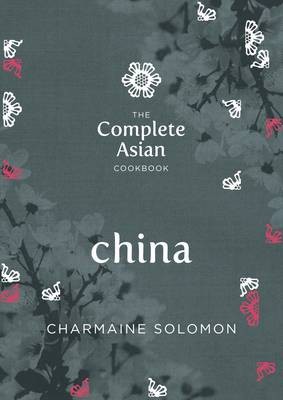 Complete Asian Cookbook Series by Charmaine Solomon

The Complete Asian Cookbook has been the most well-respected and authentic cookbook on Asian food. Since its publication in 1976, it has become one of the most iconic and influential cookbooks in publishing history, garnering a dedicated following worldwide. For the first time, The Complete Asian Cookbook is divided into 6 geographical regions. Perfect for anyone wanting to experiment with different Asian cuisines, or collect the whole set, which includes: Thailand, Burma, Cambodia, Laos & Vietnam, China, Japan & Korea, Indonesia, Malaysia, Singapore, Sri Lanka & The Philippines, India & Pakistan.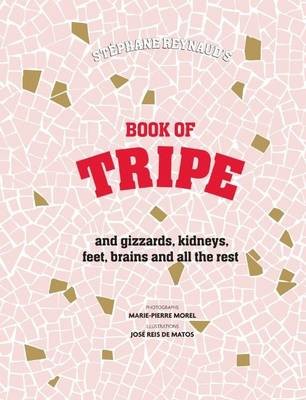 Stéphane Reynaud's Book of Tripe: and Gizzards, Kidneys, Feet, Brains and All the Rest by Stéphane Reynaud

From much-loved chef Stéphane Reynaud comes an extensive collection of nose to tail recipes combining responsible eating with delicious cuisine. Stéphane's recipes showcase everything from traditional dishes to more modern fare including chicken liver terrines, pig's trotters, lamb liver and balsamic sauce apple pie, oxtail with hazelnuts and curried pork cheek amongst many others. If you have any reservations about cooking with the 'other bits' this beautiful book will allay your prejudices.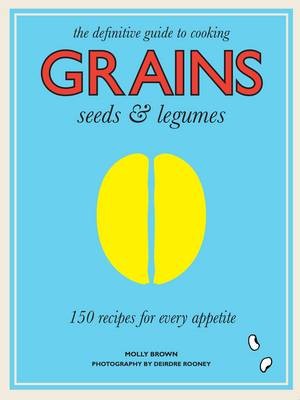 Grains, Seeds & Legumes: The Definitive Guide to Cooking by Molly Brown
Grains provides an in-depth catalogue to the world of edible grains, seeds, cereals, pulses and legumes. Molly Brown gives step-by-step directions to deal with even the most esoteric staple, then backs this information up with delicious, healthy and diverse recipes to cater for every occasion and appetite.

And the latest from Australian Women's Weekly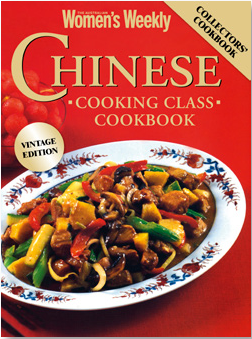 :

Chinese Cooking Class Vintage Edition
Sneaky Shortcuts: Make Cooking Easy with these Recipes and Tips
Simple Shortcuts: Quick and Tasty Meals for Busy Cooks (UK Edition)
Superfoods
Vegies: Delicious and Nutritious Meat-free Meals and Snacks
Vegie Meals: Delicious and Nutritious Meat-Free Meals and Snacks (UK Edition)