Cookbook Giveaway – Fresh from the Farm: A Year of Recipes and Stories
February 12, 2014 by Darcie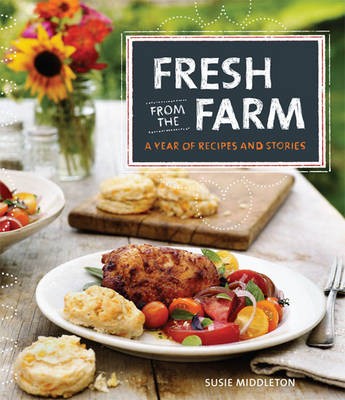 We're delighted to be able to offer five copies of Susie Middleton's new cookbook, Fresh from the Farm: A Year of Recipes and Stories. Not only does this book include 99 great farm-inspired recipes, it also relates the story of Susie's move from her job as editor of Fine Cooking magazine to her new life on a small farm in Martha's Vineyard. To find out more about Susie's journey, read what she told us about the inspiration for the book.
To win a copy, just answer the following question: What is your favorite food to purchase at a farm stand?
Additional rules are:
Please make certain you have signed in to the EYB website (you don't have to be a paid member). This ensures that we have your email address and can get in contact with you.
The giveaway will expire in 4 weeks on March 11, 2014.
This contest is now closed. The 5 lucky winners, selected by random number generator, are GsyAnne, dbielick, paulabucharles, Rinshin, and meghanbridget.