Simply Chinese – Cookbook Giveaway
September 8, 2022 by Jenny
Enter our US/UK/AU/NZ giveaway to win a copy of Simply Chinese: Recipes from a Chinese Home Kitchen by Suzie Lee.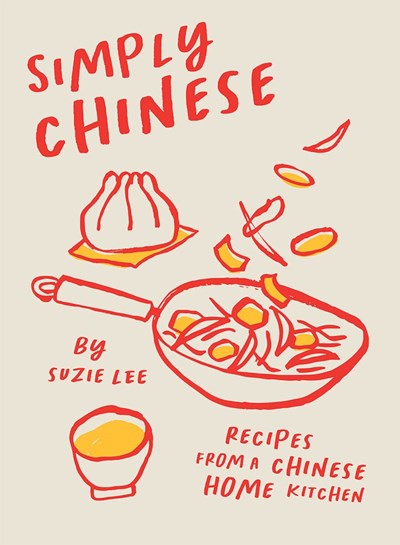 Simply Chinese: Recipes from a Chinese Home Kitchen by Suzie Lee is a sumptuous collection of classic and modern Chinese home-style recipes that can be made, with ease, in our own home kitchens.
With traditional dishes prepared in non-traditional ways, and with a classic Suzie twist, these recipes are creative and delicious, and celebrate real Chinese home cooking. Unrestrictive and easy to follow, this title shows you how to create authentic-tasting pan-Asian dishes using supermarket ingredients, that are readily available.
Our

takes you inside this book and features the eight

to try now.
The Cold sesame and peanut noodles, Spicy crispy tofu bites with Suzie's chilli oil (EYBD recipe), and Sausage meat and spring onion dumplings (EYBD recipe) are calling my name. I love the new to me recipes such as the Char Siu chicken fillets, Peking pork chops, Chinese beef brisket, and Chicken congee with deep-fried savoury donut sticks. There is a chapter on Hong Kong western cafe specials such as Spam and macaroni soup and Hong Kong-style French toast; as well as a chapter on bread and sweets with recipes for Chinese milk bread; Almond and peanut cookies and Dan tat (classic Cantonese egg tart with a Hong Kong twist using a flaky water pastry and the filling being made with eggs and evaporated milk).
Suzie's recipes and instructions will make it easy to create these dishes for any level cook. 
Special thanks to the publisher for providing three copies of this title in our promotion. Entry options include answering the following question in the comments section of this blog post.
Which recipe in the index would you like to try first?
Please note that you must be logged into the Rafflecopter contest before posting or your entry won't be counted. For more information on this process, please see our step-by-step help post. Once you log in and enter your member name you will be directed to the next entry option – the blog comment. After that, there are additional options that you can complete for more entries. Be sure to check your spam filters to receive our email notifications. Prizes can take up to 6 weeks to arrive from the publishers. If you are not already a Member, you can join at no cost. The contest ends at midnight on November 13th, 2022.